Memory and Ritual: An Interview with Doreen Garner by Forrest Muelrath
Confronting the legacy of J. Marion Sims. 

Discover MFA Programs in Art and Writing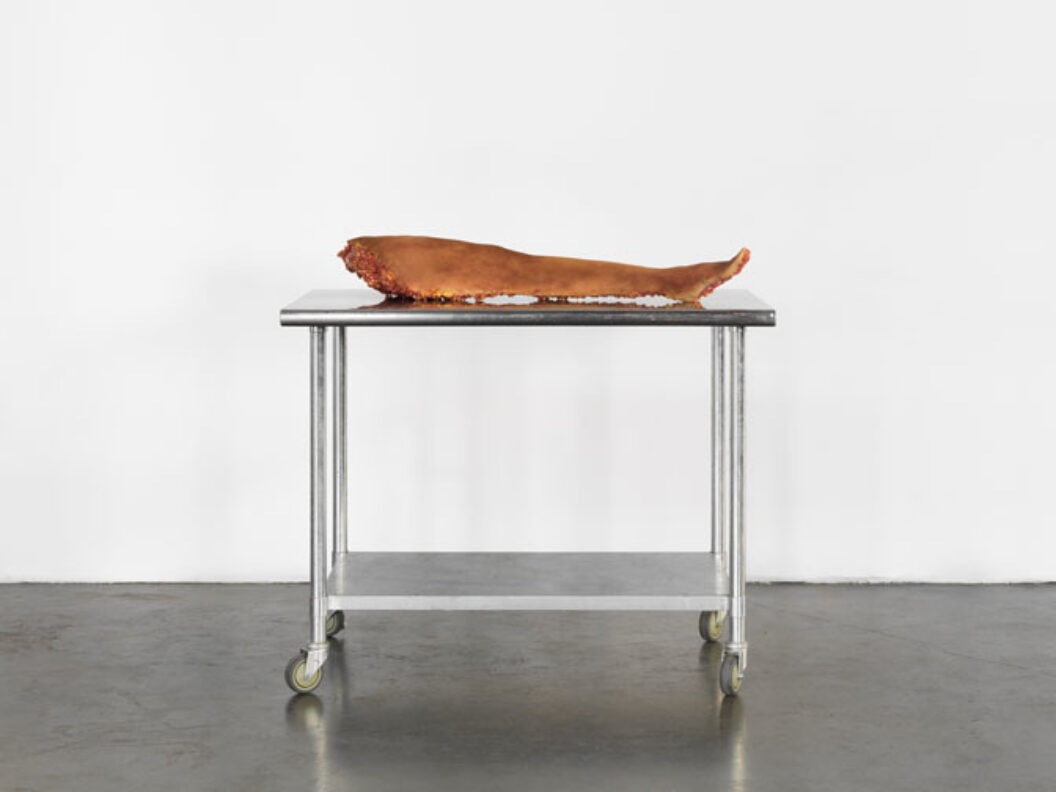 Amputated legs, teeth, crystals, teratoma tumors, hair weave, foam insulation, sex toys, bubbling like spume on waves, with Doreen Garner buoyant in the center, jabbing a threaded hook into something that looks like raw meat.
Whose leg is that? I asked.
That's a product of W. H. Roberts, a physician who amputated the leg of a fifteen-year-old girl after a minor injury, Garner replied as she pulled a book titled Medical Apartheid out of the mounds of flesh in order to detail some of this history for me.
When I visited her studio in Brooklyn, she was preparing for a two-person show with Kenya (Robinson) titled White Man on a Pedestal, which opened on November 10 at Pioneer Works in Brooklyn. The show's theme is timely, as statues of white men are all over the news, including the Central Park statue of J. Marion Sims, the "father of modern gynecology," who has fallen out of favor in recent years due to historical accounts of the brutality involved in the development of his surgical techniques and his racism against black people. The Sims monument—which is currently surrounded by police barricades, and often protestors—is the subject of Garner's November 30th performance.
—Forrest Muelrath
Forrest Muelrath How did you first encounter J. Marion Sims?
Doreen Garner After doing research on Henrietta Lacks, I started looking for other stories in which black people had been exploited. I found some articles online about what Sims had done. I ended up finding this book Medical Apartheid by Harriet A. Washington. It talks about what he did to women, and also men and children—a lot of experiments where he was using tools around the house to torture black people, basically. And then I also did some research at the New York Academy of Medicine Library, which is right across the street from the statue uptown. They have some of his journals, and there was one section where he was talking about how this woman's uterus had turned upside down, and he ended up inserting his fingers to flip it. He was describing finger fucking this lady in medical terms, and talking about how she was pleased that it was fixed, and she started queefing—I think he was just a sadistic pervert, really.
FM And your performance is going to be a dissection of Sims?
DG Not really a dissection, but there's going to be black women surgeons that are performing vesicovaginal fistulas closure on his body, which is what he ended up perfecting over five years and doing thirty procedures on black women without any anesthesia.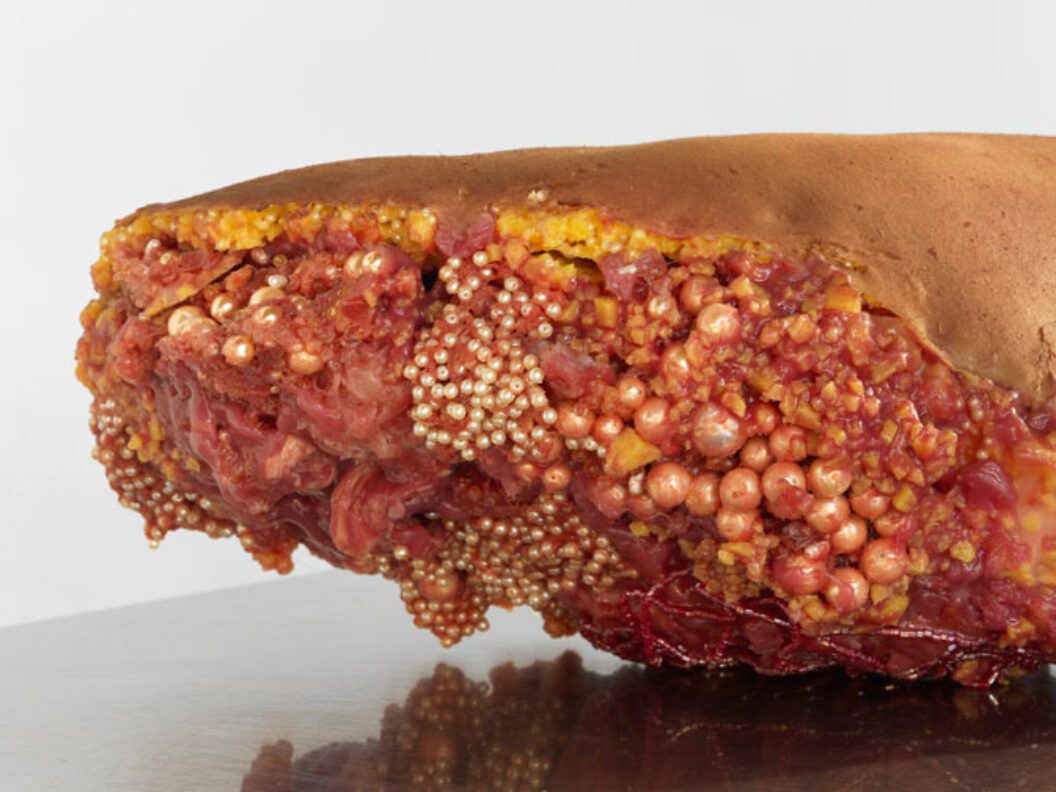 FM Can you describe the surgical process?
DG Vesicovaginal fistula is when you have elongated child birth, and the child's head can rip through your urethra, your vaginal wall, and your bowels. So everything ends up coming out of the same hole, which you can imagine causes lots of infections and pain. A lot of women were dying from this complication, so they brought three black enslaved women—at least three women that were recorded—to Sims to try and figure out if he could fix this complication.
FM How were you first drawn to this anatomical aesthetic?
DG When I was ten, my eight-year-old sister had a stroke, and while she was still in the hospital there were some children with various conditions like cancer, etc. There was this one kid with severe burns, or a broken bone, and he had one of those metal cages around his leg with pins sticking inside, and that was an image that really stuck in my head. I kept thinking: What is this? Does it hurt? Why does he have it in his leg? That stuck with me—things about the medical industry, and also how the body can fail.
As far as my practice—when I look at other artists throughout history, I haven't really seen much where the black body was shown as being abject, which is always the way it is used in real life. Completely dehumanized, chopped apart, and just used to benefit, you know, white people. I've been interested in using that image in a different way, with sculpture. I've also been thinking about how we classify materials. A lot of the stuff I'm using is from Home Depot, or can be used for prosthetics, or making sex or chew toys. So I'm really thinking about ways I can transform the material to read more as uncanny relating to the way we view or experience human bodies on a daily basis.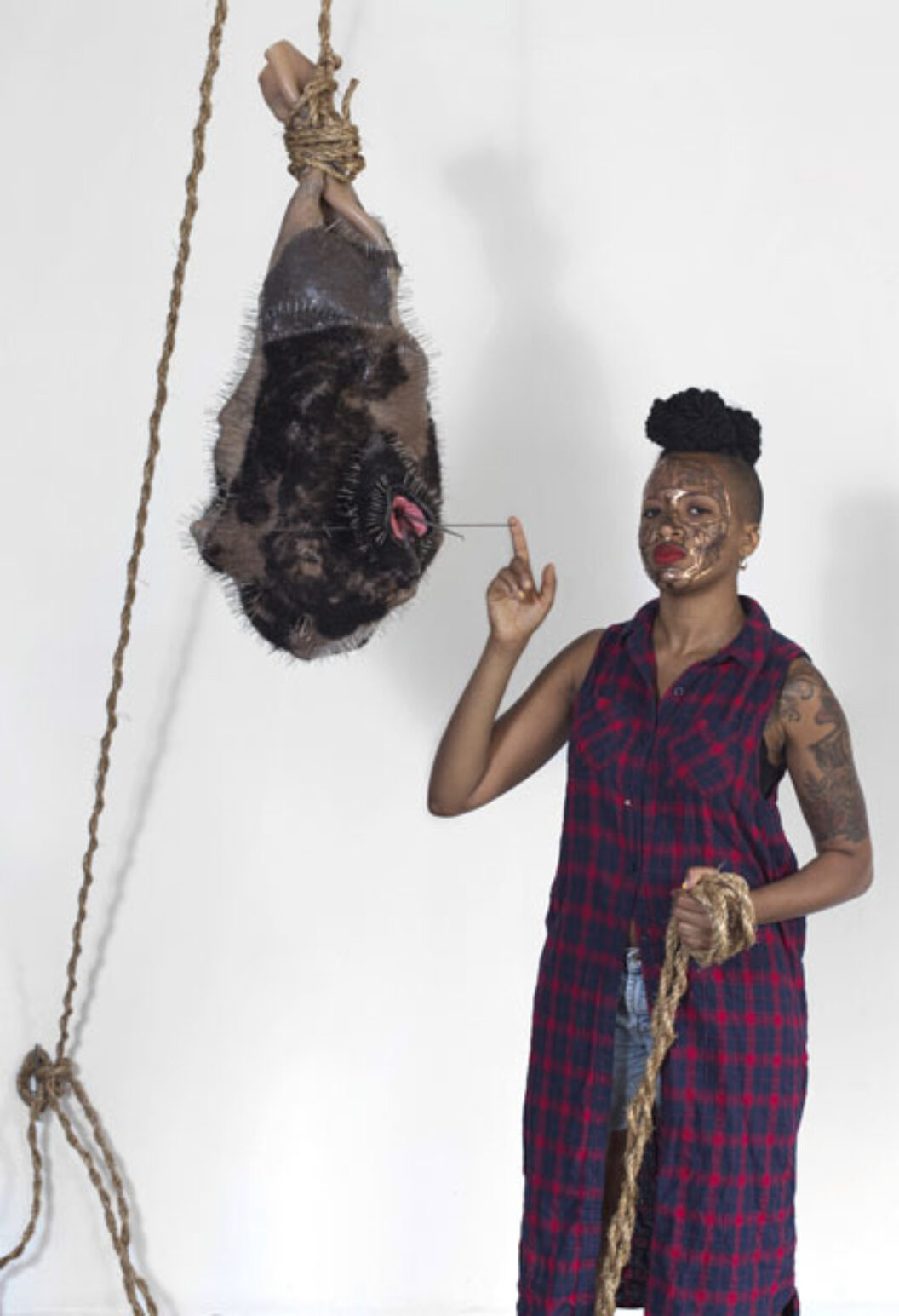 FM You started studying glass blowing in school, and that's not very flesh-like.
DG It is, though! The hot glass process is flesh-like. When you're working with hot glass, it's around 2100 degrees, so when it comes out, it's kind of like honey and then it starts to stiffen. You're basically sculpting this transparent skin—blowing it up, stabbing it, stretching it. Out of all the ways I express myself with materials, I actually find that process to be the most human-like.
FM Even the final product of glass?
DG Yeah, well if you think about rigor mortis, and the body getting stiff.
FM So you're reading about all this in the library across the street from the Sims statue. Can you describe what that feels like?
DG I had been putting off experiencing the statue for a long time. I first went up to that library in November of 2015, and it was kind of tough, because you could only view the books on pieces of foam, because they were fragile, and to scan the pages cost a lot, so I ended up taking a lot of pictures with my phone. And then the librarian encouraged me to buy Medical Apartheid. When I left, that was when I actually went up to the statue, because I had this idea that I wanted to cast his body, and I was wondering if it could be like a guerrilla-style thing, where I just show up and take a mold, with a ski mask on. But when I got there, I realized how tall the platform is, and I could really only touch his shoes, so I had to figure out other ways to make the project happen.
FM Do you see your performance as a memorialization of sorts.
DG I guess I kind of read it to be more of a ritual—I don't read it as memorializing. I think what I'm trying to do is to expose a lot of things that he did, rather than remember it, because a lot of it includes things that people never even really knew. So it's not necessarily new information, but a resurfacing.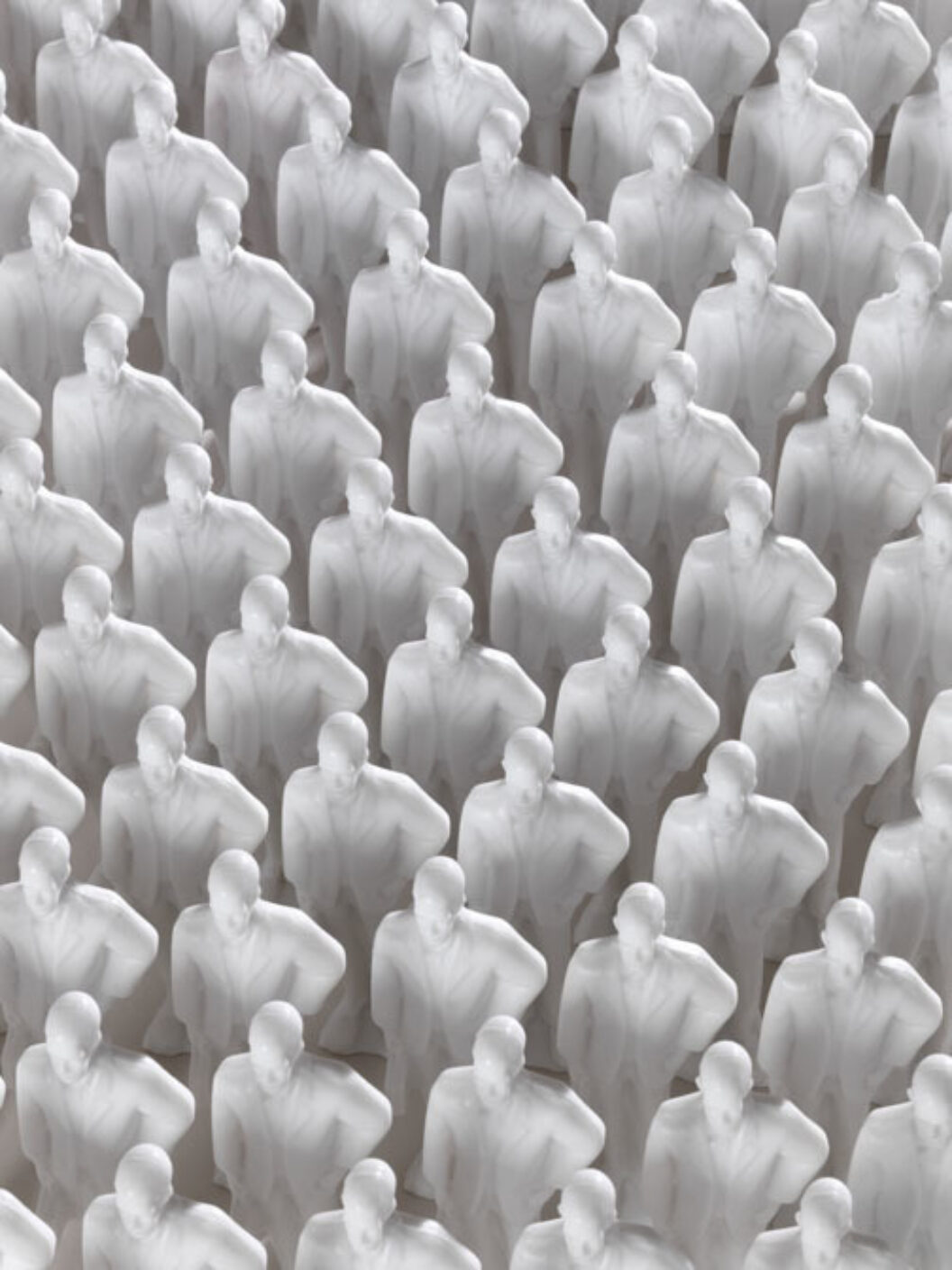 FM How long has your head been in this kind of space, with the research and everything else?
DG Me and Kenya have been fighting for this exhibition for the last two years, so I've been thinking about these pieces and this research for a while. But if you read through this Medical Apartheid, it's jam-packed with information, and intense. Harriet Washington went through countless medical journals that were hard to decipher because of handwriting and things like that, and it all ended up in this five hundred-page book. She lives with all this history in her head as well. I have a lot of respect for her, and I'm just trying to do my part by illustrating the text into physical objects that people have to deal with and remember, and take home with them.
FM Do you think you'll continue the medical research after the exhibition?
DG Yes, because there are so many stories, and I feel that until people acknowledge these things that have happened, we won't be able to protect ourselves currently and in the future from being exploited in these same ways. And also just to be able to pay respect to the victims.
White Man On a Pedestal, a two-person exhibition by Doreen Garner and Kenya (Robinson), is on display at Pioneer Works until December 17, 2017.
Doreen Garner is a Brooklyn-based artist born in Philadelphia, PA. She holds a BFA in Glass from the Tyler School of Art at Temple University and an MFA in Glass at the Rhode Island School of Design, and is a recipient of the Toby Devan Lewis award, Van Lier Fellowship award, and a Franklin Furnace Grant.
Forrest Muelrath writes about art and other events. You can follow him on Instagram.