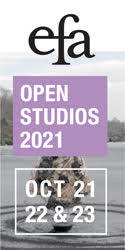 A Fair Isle shawl, a Foulard handkerchief
A hairnet for her unpressed hair
Bartholemew the saint, ruby-eyed on a tiny medallion
The flambeau-eyed dogs cursing our names
The ferns burning low in the brushes
& in The Cane, a ground dove singes over a fire
—these are but memories of the chalkstone years.
We were firelets consumed by the yearning to be stars
Riding the cries & dances of night, that startled bird
Melting before dawn the only thing real in our eyes:
We band, Tuesday night, going home  * :
Nothing sweeter, nothing sadder.
There was a woman who wept for me
As to the borrowed music of the Americans
At Chaguaramas Bay, we danced.
& all through the night before the day of my farewell
Her eyes with incessant rain, she promised to wait.
I, all I could do then, was vow:
'Girl, I would always write. & I'm coming back
Sometime in a year or so. Keep a place
On your fibre-mattressed budoir warm for me.'
& with that, like so many before & since, I fled
From the frying pan of my island
Straight into the fires of these shores.
I ran because there was no place left to walk
& every time I took a step in growth
I ended up in the sea. & that morning finally
I just kept on going & never looked back.
Until now. Until now as I try to piece these enchantments.
Seeing her, the shawl over her shoulders
The handkerchief wiping the tears
Drying in the breeze as she waved from the balcony
Where everyone is already missing you—missing you so.
So that when my son would ask: "Daddy,
How far is the past?"
I could hold him close & tell him:
It is not as simple to describe in distance
As how one could say: well, it is near where the mayor lives
Behind the boy in red by the fence
Where the affluent children jump Dutch rope
Or skip by on regatta days in their yachts, waving.
A man's past might be his sobriquet.
Or his walk. What he does or was once charged with being.
His past might be catching up with him
& whether he heard you whistle him this morning around three
Heading out for a swim & fish for the broth
& cut his toe on an oyster lodged in the moss
On the steps leading from the bank into the dark
Water shoulder-high & rising with voices
Meeting other voices: Ay! Is you that here already?
& all that talk between dips
About coldness & warmth & tide
Or a jellyfish yesterday that no one could see
So they stayed out of the water.
The past is anchored a mile out at Pointe-a-Pierre
A tanker lit with spears
The chimneys behind it belching small lights
Like those last candles or deyas
On All Saints night between crepe wreaths.
Reaching it is not an easy run;
Not like from where you live
To Duncan Village, through The Coconut & somebody's yard
& your only worry, their mange dogs.
If we are to meet the past then we must all be swimmers
For in the morning, with its cargo, it is quickly gone.
& so, he loved to surprise them
To make grand appearances, unannounced
with luggage & laughing. That they might see
Him coming down the road
A coat over his shoulder
A sister staring out the window blankly
At cars, running barefooted
Screaming "Look who!"
& then light a fire fed with news about foolish life
Until Ma, a glass of water for her racing heart,
Takes the floor:
"Always so long between your letters.
You must like to have me worry.
You never reply. I look for the postman everyday.
I never know what to think.
My shoes? You like them?
For sixty dollars. & the rats have eaten off the straps—
Isn't that a bad omen?
Look at where the shoemaker stitched them back—
Like his face.
My hands? So you hadn't noticed?
They hardly close; & worse, as you see rain.
& if it isn't bad enough I can scarcely work
Then the crowning glory is
Working for that trembling Communist
Him, & his shameless arrangement.
He's in London these days for a month
With not so much as half pay for me
& what he expects I do, I don't know
Fussing over some young Canadian woman
Who won't wash the plate she eats from
Or make the bed she sleeps on—
Always more work, but never more pay.
Look at the streets already:
That little rain & the place flooded like this.
So how's the book? & the children?
2. & in the book, the children
The hill & lesser of hills.
3. In my day, a "bluenote" was a two-dollar bill
Dating back to a dance we called the Saga Thing.
&, in time, both dance & currency went out of style.
Now the "bluenote" is back
98 dollars richer & no respect for God, land nor man.
Not for the Carib queen, toothless & blind in Arima
Not for Lord & Lady Iere, one good eye
Between them & the last marico under a rum shop
Selling roast corn. Singing lavuay after lavuay
In blood. Their voices wet as the dew reed
Throwing words out of the lateness of
A rebellion gone stale.
Not for the fat ladies in the chalk halls
Of catholic etiquette. Those colonial gentlemen
Their soiled, choking collars,
striped ties & wet underarms
attempting a language on us.
Holding their own, pushing their own
Choking them with desperate ambition
Not for money, but for love.
But now, to hear them tell it:
"Boy, things different. Times change.
Is like Sparrow say:
You can't love without money …' "
*In Trinidad on Carnival Tuesday night at the closing of the annual fête: the "last lap."
Currently editor of the Daily Challenge, New York City's only Black daily, Dawad Philip is a Trinidadian living in the Bedford-Stuyvesant section of Brooklyn. INVOCATIONS, Philip's first volume of poetry, was published by Featherstone Press (1979). Poems by the author appeared in New Rain, Black and in Brooklyn, Steppingstones, and other literary journals.
Originally published in
Roy Lichtenstein, Jackie Winsor, art by Sarah Charlesworth, Francesco Clemente, and more.