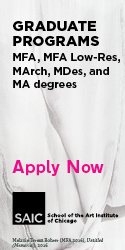 Melissa Monroe's extraordinary first book of poems captures not only the pleasures but the revelations of language. Like Marianne Moore, Monroe reads creatively, absorbing nonfiction of all kinds to great effect. Monroe shares Gerard Manley Hopkins's fascination with "all trades, their gear and tackle and trim," and the disciplines she explores in Machine Languagetake us from mining, pearl-diving, and body-snatching into the worlds of criminology and metallurgy, artificial intelligence and robotics. It's the terminology of specialists, the unique ways in which they speak about their work, the language they use that the poems crystallize around. In Monroe's recastings, arcane language reveals startling assumptions and ideas.
Using as their points of departure everything from newspaper articles and technical accounts to a famous thought experiment (Searle's "Chinese Room"), these poems investigate not only the machines that have long since begun to infiltrate our lives but the ideas behind them. In one poem, a cop talks about a police robot called "R.M.l. 3." ("We don't give them names because it's not a game.") In another, the workings of an artificial intelligence program are explored: "The goal is to teach PANDORA to put on its raincoat / if and only if both Raining and Outside." The result of these distillations is strangely beautiful:
       The boring tool is hollow.
       It ends in a row of teeth
       and sometimes a row of diamonds;
       it is worked like the ordinary auger.
       Correctly used, it will bring you
       a perfectly smooth thousand-foot pillar of rock.
—from "Borings & Shafts"
Like Wallace Stevens, Monroe can be abstract and specific at once, in a way that makes the abstract specific—and lets us glimpse a few of the many ramifications of its power.
—Tom Bolt
Machine Language was published by Alef Books.
Originally published in
Featuring interviews with Errol Morris, Peggy Shaw, Laurie Anderson, Carlo Ginzburg, Raymond Pettibon, Judy Pfaff, Mellisa Marks, Edward Said, and Margaret Cezair-Thompson.