Discover MFA Programs in Art and Writing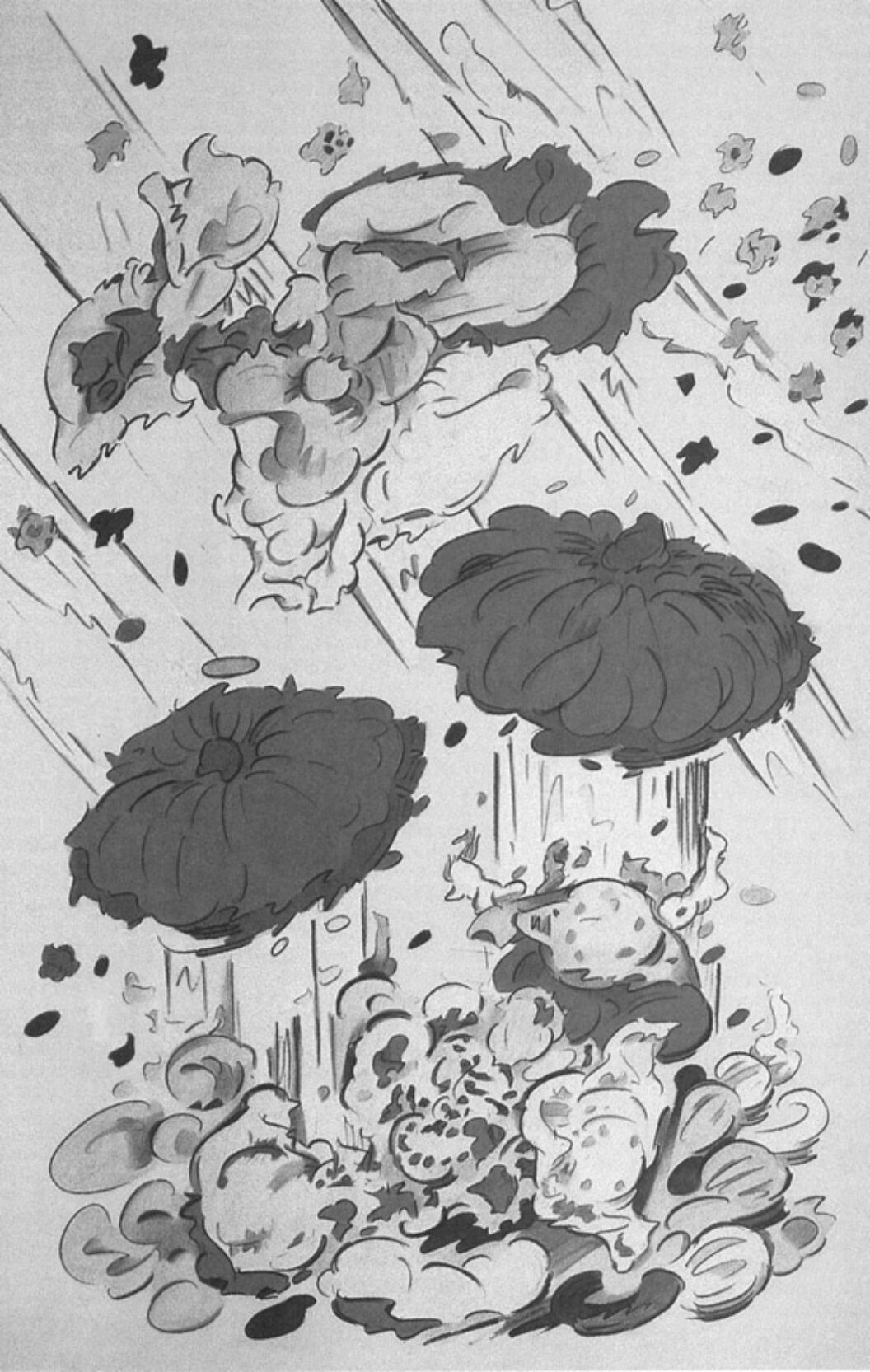 Melissa Marks's character Volitia cavorts through her drawings with the impudence of Nabokov's Lolita and the sly pleasure of a cherub. Volitia's domain is an ethereal realm of voluptuous light. That she is continuously exploding in an amorphous cloud of color punctuates her urgency in a way both hilarious and heartbreaking. Marks's tongue-in-cheek visual play makes it hard to tell who's the buffoon, Volitia for being so damned funny under such stress, or her audience for never quite being able to find her. Cherubs and Nabokov aside, we could be in a comic book world of popping balloon captions, or the sophisticated one of Pop art. But whatever she/it is—part volition, part subliminal sylph—Volitia, as a personification of the artist, shows us where to look and how to see. To follow her is to follow the mystery of how Marks's drawings get made. And her glee in showing us, even under the most violent of circumstances—Volitia Gets It In The Gut, Volitia Hangs On By A Thread—never fails. This plucky charm, this refusal to succumb, is due to Marks's sure hand. These are pencil drawings, and while the medium enhances their immediacy, their color and spatial relations are decidedly painterly. It's a nice quality, this animated spark of calamity and assurance. Marks's drawings and murals of misadventure are also spirited forays into the nature of color and light.
—Betsy Sussler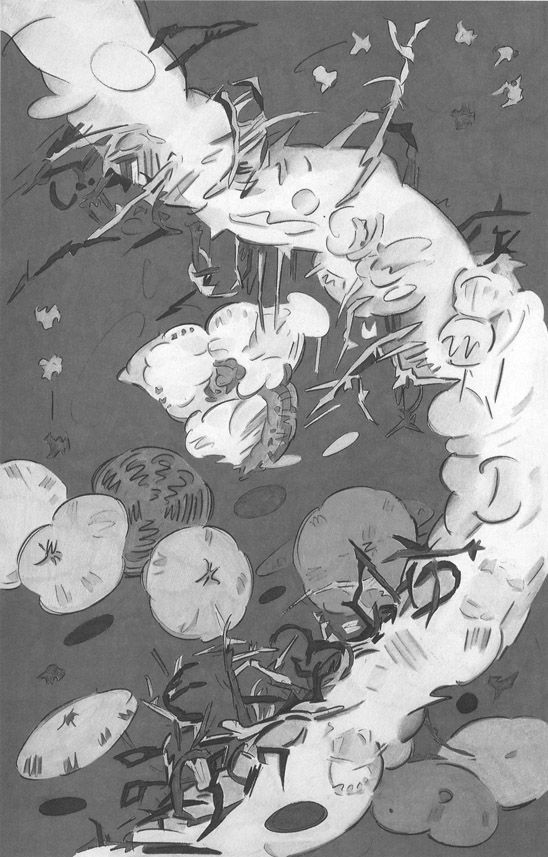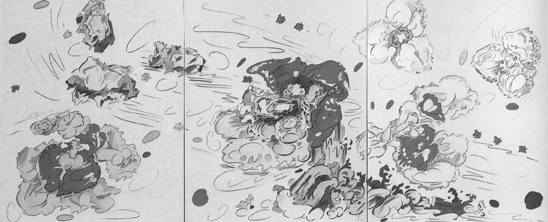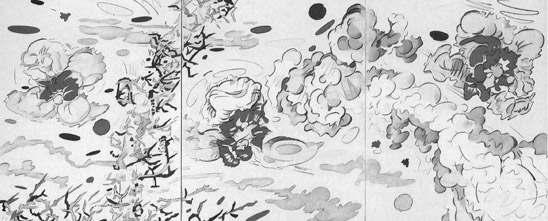 Originally published in
Featuring interviews with Errol Morris, Peggy Shaw, Laurie Anderson, Carlo Ginzburg, Raymond Pettibon, Judy Pfaff, Mellisa Marks, Edward Said, and Margaret Cezair-Thompson.