Discover MFA Programs in Art and Writing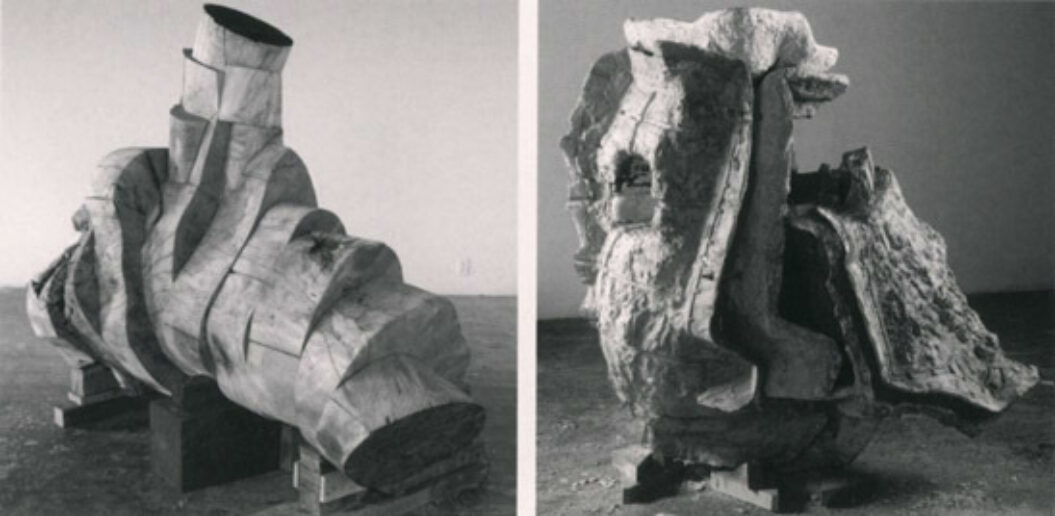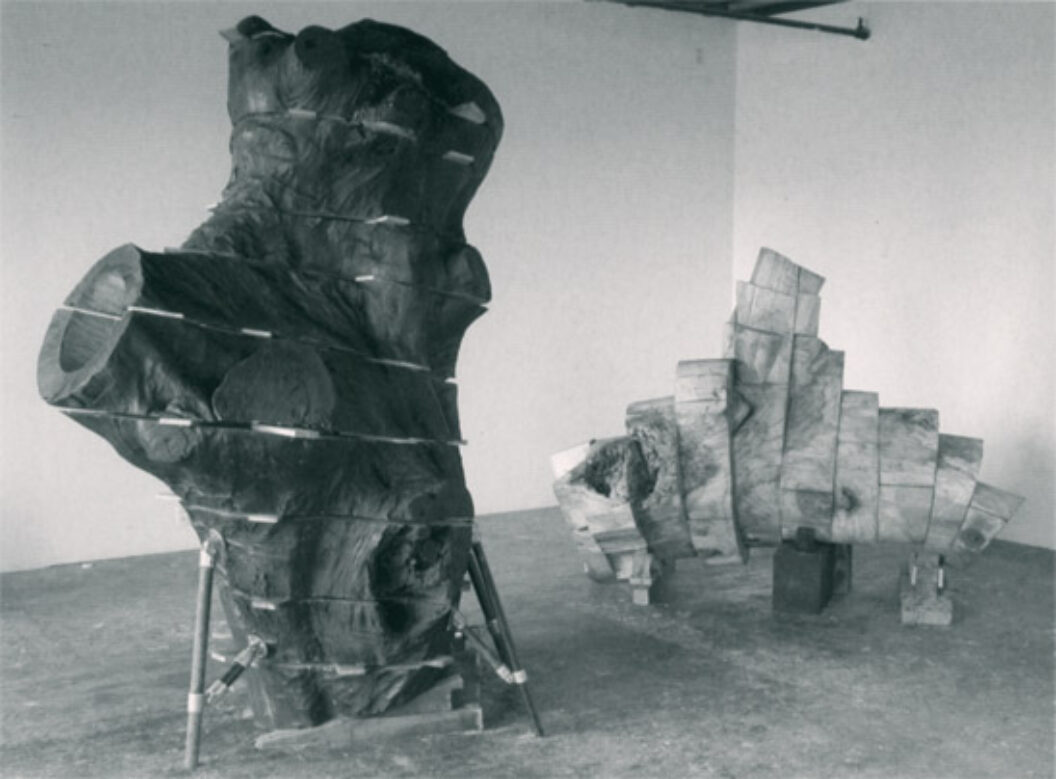 Mel Kendrick's studio has always been filled with tools. The place feels like an extension of his brain and body, a labyrinth of identity projection and maintenance where thought occurs through the manipulation of inert material rather than the coursing circuits of neurotransmission. He always seems to be working toward a crude ideal. There is an awkward, chunky condition of uprightness toward which most of his sculptures aspire, as the problems of how to stay vertical and how to be oriented are solved over and over, both as practical matters and as models for the archetypal parameters of human existence.
In a loose sense Kendrick's primary process is a kind of carving. His most reliable materials have been fragments of trees that retain much of their intrinsic character, and he has found myriad ways of cutting into them, slicing them apart, violating them really, and then redeploying the elements in ways that both rebuild and distort the original. The presence of the original in the sculptural outcome, the simultaneous presence of bracketed natural form and an abstract image/object, connects his work surprisingly to the ancient practices of traditional societies. With Yankee ingenuity Kendrick launched himself from the complementary platforms of process-oriented conceptualism and minimalist sculpture and has followed a trajectory of analytical problem-solving suffused with totemic undertones and allusive implications.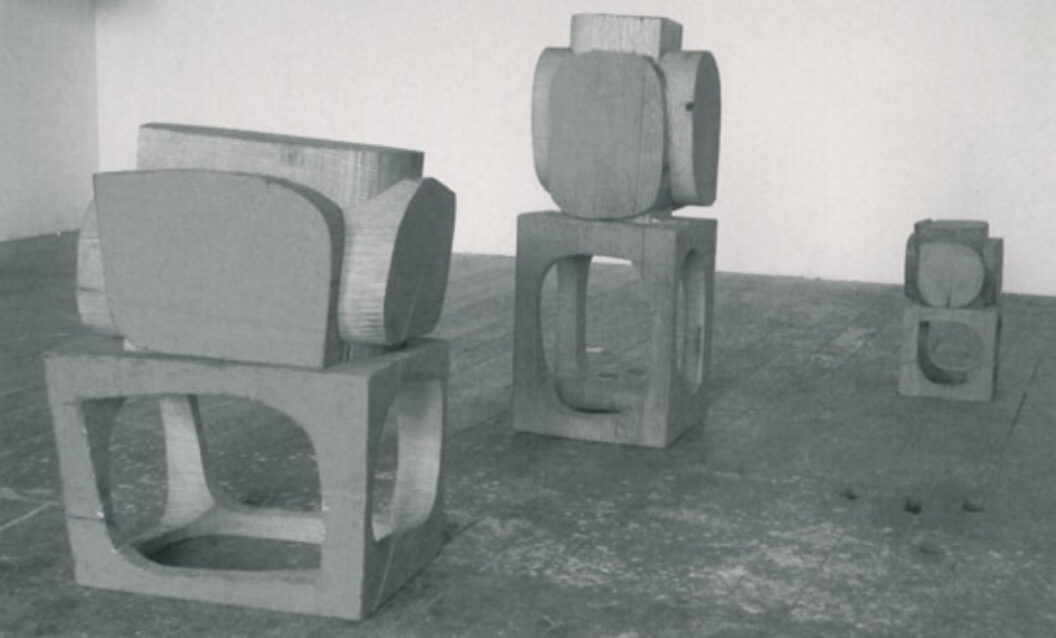 He has always tried to account for the inside and the outside of the things he makes. This dichotomy has become progressively more poetic and metaphorically fertile. For the past five years Kendrick has been involved in a body of work collectively titled Core Samples. The inside of a hunk of wood is removed in its entirety, and the emergent object and the skin left behind become two distinct yet connected objects of inquiry. After a moment of adjustment the relationship between the two descendents of the original resolves into transparency, and the realization that one knows precisely what one is contemplating somewhat counterintuitively deepens the experience. As Kendrick has embraced the obviousness and literalness of his inside/outside concerns there has been a concomitant escalation of content density. Dealing with his pieces of wood as givens that do not need to be formally altered gives them more resonance as embodiments of a (natural) history. It allows them to function almost as models for ourselves: our physical selves and our inner lives seem to have been incarnated in this weirdly juxtaposed statuary.
"Sculpture" thrives in art schools and exhibitions as a meaningless meta-category encompassing everything from conceptual installations to animatronic plastic figures. But the focused elaboration of the options growing out of late modernism that acknowledges the challenges and dead ends laid out by such crucial figures as Tony Smith and Carl Andre has been carried on by diminishing numbers of younger artists who are up to the task. Kendrick's work has always lived within a discourse of materials and procedures; there is nothing in it that is a sign for something else. His subtle interplay of touch and philosophy in a personal idiom that largely eschews fabrication or editioned objects gives Kendrick's sculptures a particular vulnerability and poignancy. The evolving self-referential narrative of his process asks more and more complex questions about the reciprocal flux of history, the maker and the made.
Originally published in
Featuring interviews with Rodney Graham, Pierre Huyghe and Doug Aitken, Jerome Charyn and Frederic Tuten, Ben Marcus and Courtney Eldridge, Kaffe Matthews and Antony Huberman, Jonathan Caouette, Laura Linney and Romulus Linney, and David Levi Strauss and Hakim Bey.