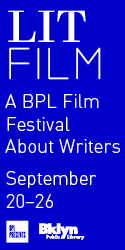 Mayra Montero is a writer beloved by both the public and critics. Her book La Última Noche Que Pasé Contigo will soon appear in the U.S. as The Last Night I Spent With You, and The Messenger was released here this spring.
Born in Havana, Cuba in 1952, Montero was educated at a Catholic nun's school before the revolution. Her father, a well-known television writer and actor, moved the family to Puerto Rico after the revolution. Montero studied journalism in Mexico and Puerto Rico and worked as a correspondent in Central America and the Carribean. These skills have helped form her fiction writing—from the journalistic techniques her protagonist uses to uncover the mystery surrounding her birth in The Messenger to researching the voodoo religion in Haiti for The Red of Your Shadow.
Both Mayra Montero and novelist José Manuel Prieto left Cuba at a young age and have developed their styles away from the island. Mayra Montero settled in Puerto Rico and José Manuel Prieto lives in Mexico City. BOMB brought the two of them together for this exchange via e-mail.
José Manuel Prieto Not long ago, during a radio interview, I was asked whether I feel that my writing is in a direct dialogue with the Cuban literary tradition. I didn't know how to respond, because I had never asked myself the question. You are also a Cuban writer who not only writes from outside Cuba but developed as a writer outside of Cuba. Do you feel that in your writing you have established a kind of dialogue with the Cuban literary tradition?
Mayra Montero I must admit that I've never looked at it from that perspective. And I think that if I did at this moment, my answer would be no. Of course, I have many very close friends who are Cuban writers both on and off the island, but I've lived outside of Cuba for 27 years. And it's one thing to live in exile in Miami, or Madrid or Stockholm, but it is very different to leave when you are very young and grow up in Puerto Rico, which is also very Caribbean in its outlook and characteristics (for obvious reasons). I have integrated myself into Puerto Rican society, most of the time I feel more like a Puerto Rican, and perhaps the question should be whether I am in a dialogue with Puerto Rican literature. But if by dialogue one means having similar preoccupations, resemblances, thematic or stylistic affinities, even then I don't think one can speak of a dialogue in my case. I absolutely have a very close relationship, a fraternal one, with the writers of Puerto Rico, but as you know my writing has touched upon subjects that have nothing to do with the island—but rather with Haiti, the Dominican Republic, with voodoo, or with opera—and I have maintained a style and conserved a language that is quite different from the one cultivated by the writers of my generation.
JP Being in a dialogue with tradition also means, I believe, having a writer who is a point of reference, whether it is Alejo Carpentier or Lezama Lima, a writer whose echo can be found in your work, whether stylistically or thematically. Can we talk a little bit about that?
MM I wouldn't necessarily call him a point of reference, but someone who I've always considered an influence in my decision to be a writer is actually Alejo Carpentier. I've said in other interviews that El Siglo de las Luces (Explosion in a Cathedral) is my bedside reading—by which I mean that it is a novel I always return to, reread, and which is totally familiar to me.
JP When you say that perhaps you are more in a dialogue with Puerto Rican literature, what authors and books are you thinking of?
MM I don't think I said that I was in a dialogue with Puerto Rican literature. What I meant was that if I were to be in a dialogue with one literary tradition, it would have to be with the one from this country, because this is where I live and this is where, to a great extent, I developed as a writer. But as I said before, I don't share thematic or stylistic characteristics with my Puerto Rican colleagues. Yes, many of them, like Luis Rafael Sánchez, Rosario Ferré, Magali Gracia Ramis, Ana Lydia Vega and Olga Nolla are my close friends. We don't have literary gatherings here, but we get together for coffee, for dinner, in small groups. I can understand the idea of a "dialogue" as an identification with something. But I don't think that geographic origins define that identification. I could feel for example a strong identification with a novel by Jaime Bayly, who is Peruvian. Or I could identify with many works of Javier Marías. As to gender—there is no reason why I should identify more closely with literature written by women. There can be certain points of departure from, or convergence to, or complicities with a novel written by a woman, but the same thing can happen with something written by a man. In general, I don't think too much about these things. I write the way I write, about whatever interests me, as best as I can, and once it's done, I don't know if it's possible to figure out whether I'm having a dialogue with someone.
JP Mayra, just yesterday I read your article "La Habana en el Espejo" (Havana in the Mirror) in the anthology Cuba: voces para cerrar un siglo (Cuba: voices to close a century). Tell me a little bit about this article, which tells of your childhood in Cuba.
MM I've also just reread it, because I wrote it months ago, in Atlanta, and it was already fading in my memory. I think it is a somewhat bitter article, but maybe that is my reaction to an imposed anxiety, to this obsession we Cubans have with explaining our exile, taking it apart and eating, sleeping and breathing with this torment. We're not the only exiles in the world, but I do think we are the ones who derive the most pleasure from the slightest sensation of what it means to live outside of our country. I know that it is sad and painful, and I have suffered as we all have. But in the end we also have to pay some attention to the place we live in—don't you think?—and to the problems that surround us. I think it would be unforgivably selfish for me to be completely consumed and obsessed by the Cuban dilemma, and turn my back on the issue of Puerto Rican political prisoners (most of whom have fortunately been released) or the terrible problem of the little island of Vieques. The world is large, but not so distant from us as we sometimes imagine it. And remember, I wasn't a privileged child in Cuba—you can see that in the book. When I was 17, I was kicked out of the college preparatory school because we were leaving. My family's situation was terrible: my parents couldn't work, we lived out of the generosity of our extended family. I didn't travel around, I didn't have any privileges, I was never a Young Communist or even a Pioneer. In other words, I had a terrible time throughout my adolescence. My father was sanctioned for his television and radio scripts, and then I had an awful time trying to make my way when I got to Puerto Rico. But I don't spend my time showing off my Cuban-ness or my troubles; in fact, this is the first time I've spoken of the situation in my family. Or have you, or anyone else, heard me speak of the hunger, the shortage of clothes, of medicine, of everything?
I'm sure I have suffered much more and experienced much more poverty than many of those who go around today feeling sorry for themselves. But no one has ever heard me complain at conferences, or found these laments in my books. One should be more modest, and less arrogant than that.
JP You were a journalist in Puerto Rico for 22 years and also worked as a correspondent in different Caribbean nations. How much of this experience has translated into your novels?
MM I started as a sports columnist in a San Juan newspaper. When I was 20, I covered baseball games for the paper El Nuevo Día. Then I worked at different magazines and papers where I did everything and anything: interviews, features, human interest stories. Then one day I went to El Mundo, the oldest paper in Puerto Rico and became a columnist and correspondent for Central America and the Caribbean. I had the chance to cover elections, coup d'états, revolutionary victories (like the one in Nicaragua), until finally I became an editorial writer for the paper. That is where I became a real journalist and it's a vocation I never turned my back on. I think journalism is excellent training for anyone who wants to become a writer. It has given me flexibility, ease in front of the blank page and something more important: it has allowed me to approach literature from a journalistic point of view. When the time comes to research the subjects of my books, it is much easier because I have that journalistic training. When it comes time to write, I also feel that I maintain an economy of language which is the result of journalistic practice. Now I have a Sunday column in El Nuevo Día, where I began as a sportswriter, and I cannot imagine not writing for newspapers. I often collaborate with El País and ABC in Spain, and my columns appear in Revista Rumbo, a magazine in the Dominican Republic.
JP The themes of Haiti and of Afro-Caribbean religions are very present in most of your books.
I would like to hear what you think of voodoo and Santería and how they fit together with the Caribbean culture and personality.
MM In the '80s, my contact with the Haitian community in Puerto Rico—which was made up for the most part of university professors and researchers—opened my eyes to a world I knew nothing about; the voodoo religion. Because of my Cuban origins, I had experienced Afro-Caribbean religions, especially Santería, and I knew quite a bit about most of the orishas, or gods of the Yoruba tradition. Some of the voodoo gods corresponded to the orishas that I already knew. Through voodoo, I discovered a religion and a pantheon of fascinating gods. I became friendly with several anthropologists, traveled many times to the border between the Dominican Republic and Haiti, and visited the huts of the Haitian laborers who work (and suffer), harvesting sugar cane in the Dominican Republic. It's a terrible migration with many depressing aspects. I made a novel, from these experiences, Del Rojo de su Sombra (The Red of Your Shadow). Voodoo in Haiti and Santería in Cuba are part of the identity of the peoples of those two countries. They are at the origin of an important aspect, perhaps the most beautiful and sublime aspect, of our "mestization." People often ask me if I practice these religions and I tell them that I respect them profoundly and have a great aesthetic, even philosophic affinity, with these magicoreligious systems. That is why I have an altar in my house, a syncretic altar within a syncretic system; because on that altar, voodoo gods cohabit with gods from Santería and Madonnas, and catholic saints. This wonderful mixture is what we are, what gives us depth and spirituality as a people.
JP Before the novel you just spoke of, Del Rojo de su Sombra, you published an erotic novel that caused a great stir in Puerto Rico.
MM Yes, that was La Última noche que Pasé Contigo, which will be coming out in English in March next year. When I began writing it, I started with a simple subject, and I didn't know that it would be an erotic novel. What I had was a middle-aged couple who, after celebrating their daughter's wedding, decide to go on a Caribbean cruise. Once they are on the ship, the couple's story begins taking on erotic contours. They each remember, with a certain nostalgia, past peccadilloes and infidelities. But they also become involved in new adventures, both on and off the boat. When I saw that the tone of the novel was actually quite lustful, I decided to send it to an annual literary contest of erotic fiction held by Tusquets in Barcelona. The book was a finalist, and has subsequently been translated into several languages. The title, as you know, is from a famous bolero, and the melodies of the bolero, which to me is a very sensual music, run through the whole novel.
JP I am intrigued by the subjects of your books. They are "difficult" subjects, by which I mean dense, heavy. They aren't about cooking, or stories of sexual initiation, themes that seem to have become stereotypes of Latin American women's writing.
MM My first novel was published by Anagrama in 1987. It was a finalist for the Premio Herralde. The subject of that novel came from my contacts with exiled Haitians. The novel, entitled La Trenza de la Hermosa Luna (The Braid of the Lovely Moon) is about the friendship between two men, a "houngan" or voodoo priest and a humble sailor, who, after many years, meet in Port-au-Prince during the days of the fall of Jean-Claude Duvalier. Perhaps I can't speak of cooking, since I don't cook. And sexual initiation, well, the two protagonists of La Última Noche que Pasé Contigo are long past initiation, since they are middle aged.
JP I also enjoy the way you weave scientific subjects into your novels. In your fourth novel, Tú, la Oscuridad (In the Palm of Darkness), the protagonist is a herpetologist, a specialist in reptiles and amphibians. In that same novel there is a botanist who is searching for a lost cactus.
MM I have always said that I am a frustrated biologist. A few years ago I read an article about the decline of amphibians and reptiles in the New York Times Magazine. I developed an interest in the subject and contacted several Puerto Rican herpetologists who confirmed that, in fact, several species of small frogs have disappeared from Puerto Rico. That's how I got the idea for a novel about a North American herpetologist who goes to Haiti in search of a frog that is thought to be almost extinct. Once he is in Haiti, the herpetologist meets a Haitian guide, and the novel becomes an exploration of the relationship between these two men and the adventures they experience in the crazy Haitian geography, which is full of dangers and frustrations. The novel (In the Palm of Darkness) was published in English by HarperCollins. The "biological" theme is still present in my writing. This month, the publisher Tusquets will publish a collection of erotic stories relating to Christmas. There is a story of mine in the collection, "Dorso de Diamante" ("Diamondback"), in which one of the protagonists is an entomologist. I did some research and a Puerto Rican entomologist helped me with the facts surrounding the diamondback moth, which is a real insect.
JP Most of your novels take place in Haiti or Santo Domingo. In La Última Noche, the action occurs on several Caribbean islands, especially Saint Thomas, Martinique and Guadeloupe.
MM Yes, I think it is my most "pan-Caribbean" novel. The notion of the "island which repeats itself" is very deeply rooted in this novel, as is the notion of "connected islands" and of sensualities connected by the sea, which is our Caribbean Sea.
JP It's curious then that your most recent novel, The Messenger, is set in Cuba. You've come full circle.
MM The subject is one which I've been mulling over for years. In 1920, Enrico Caruso came to Havana for a series of performances. As he sang, on the afternoon of June 13th (his last performance in Havana before moving on to Santa Clara and Cienfuegos in the central province of Cuba), a bomb went off in the theater. Caruso ran out into the adjacent streets, still dressed as Radames, the Egyptian warrior in the opera Aida. I took this anecdote and built a story around it—which has since turned out to be not so fictional after all—in which Caruso is helped by a Cuban woman, a mestiza who is half mulatto and half Chinese. They fall in love and she bears him a daughter. After the novel was published I started to hear rumors that, in fact, Caruso had fallen in love with a Cuban woman in those months he spent in Cuba. A film version of this novel, which is called Como un Mensajero Tuyo (the title is taken from a poem by Giuseppe Ungaretti), will come out next year.
JP Do you think that this is a good moment for Latin American literature in the United States? What do Latin American writers have to say to the American reader?
MM Our literature has always been there, but it has not been well distributed, and there was less interest than there is now in developing a deeper sense of our culture. There has been a confluence of circumstances leading to a renaissance of interest in our music, our art, and of course, our literature. This interest is related to the phenomenon of migration and the great growth of the Latin American community in the United States. Many North American readers have discovered Hispano-American writers by chance…and that discovery has led them to take notice of the richness of our culture and customs. They read one book, and are attracted to the world that it reveals to them, and so they buy another book by the same author.
JP Do you see eroticism as a good hook for these readers?
MM I think eroticism is a good hook—and a good alibi—which allows us, as writers, to develop the personality and psychology of our characters. That is the main difference between eroticism and pornography. Pornography, generally, is extremely boring. Eroticism perturbs us, makes us face forgotten feelings, reveals a courage and series of sensations that we didn't even know were in us.
JP On a different subject, what have you read by Günter Grass? What was your reaction to the news, by which I mean, do you feel that he was a well-chosen Nobel? And I would also like to know, can you see a Latin American prospect for the prize?
MM When the Puerto Rican papers called to get my reaction, I told them that, unfortunately, the only novel by Grass I had read was The Tin Drum, which as you know is a wonderful book. But I have read much of his journalistic prose, which I love. And I feel that we, his readers, have received a prize, the prize of his verticality and lucidity. In terms of another Latin American Nobel, there is a long "waiting list," as you know. I think Vargas Llosa deserves it, as does Carlos Fuentes, certainly, and Augusto Monterroso, though I don't even know if he's a candidate.
JP Mayra, I've never been to Puerto Rico…what is your life like there?
MM I think that it is very full, because I can't imagine living anywhere else. I live in a place that I love, and I feel very involved with this island. This is where I enjoy writing, and even though they say that a writer's homeland is his childhood, for me a homeland is a place in which I feel strong and centered enough to sit down and write a story. Sometimes when we go to a restaurant in the mountains to have dinner, my husband and I stop at a point where you can see the two seas: to the left the Caribbean, perfectly smooth, and to the right, the Atlantic, all rough and choppy. At those moments, with the two seas strangely bathed by the same light, that unique perpendicular light that you find only in the Antilles, tell me, where else would I want to be? What sight could surpass that wonder?
Translated from the Spanish by Marina Harss.
Originally published in
Featuring interviews with Ruben Ortiz, Juan Manuel Echavarria, Susan Baca, Guillermo Cabrera Infante, Jose Cura, Adelia Prado, Ernesto Neto, Mayra Montero, Claribel Alegria, Francisco Toledo, and Juan Formell.