Discover MFA Programs in Art and Writing
This fall, Max Galyon, at my invitation, mounted an exhibition of his paintings and sculptures in my studio in Sunset Park, Brooklyn. The show was intended to create a setting for spontaneous conversations between artists outside of any commercial context, and was open to the public on certain days.
Because Galyon's work took up much of my studio space I spent a lot of time looking at it. I decided to start a dialogue with him, sharing my thoughts and questions in text messages to which he replied. Those snippets of back-and-forth texts grew into a larger and ongoing conversation touching on certain themes in his work and his concept of "Hi Vis" in the context of visual art. What follows is an excerpt of our exchange, expanded with images.
—Jacqueline Humphries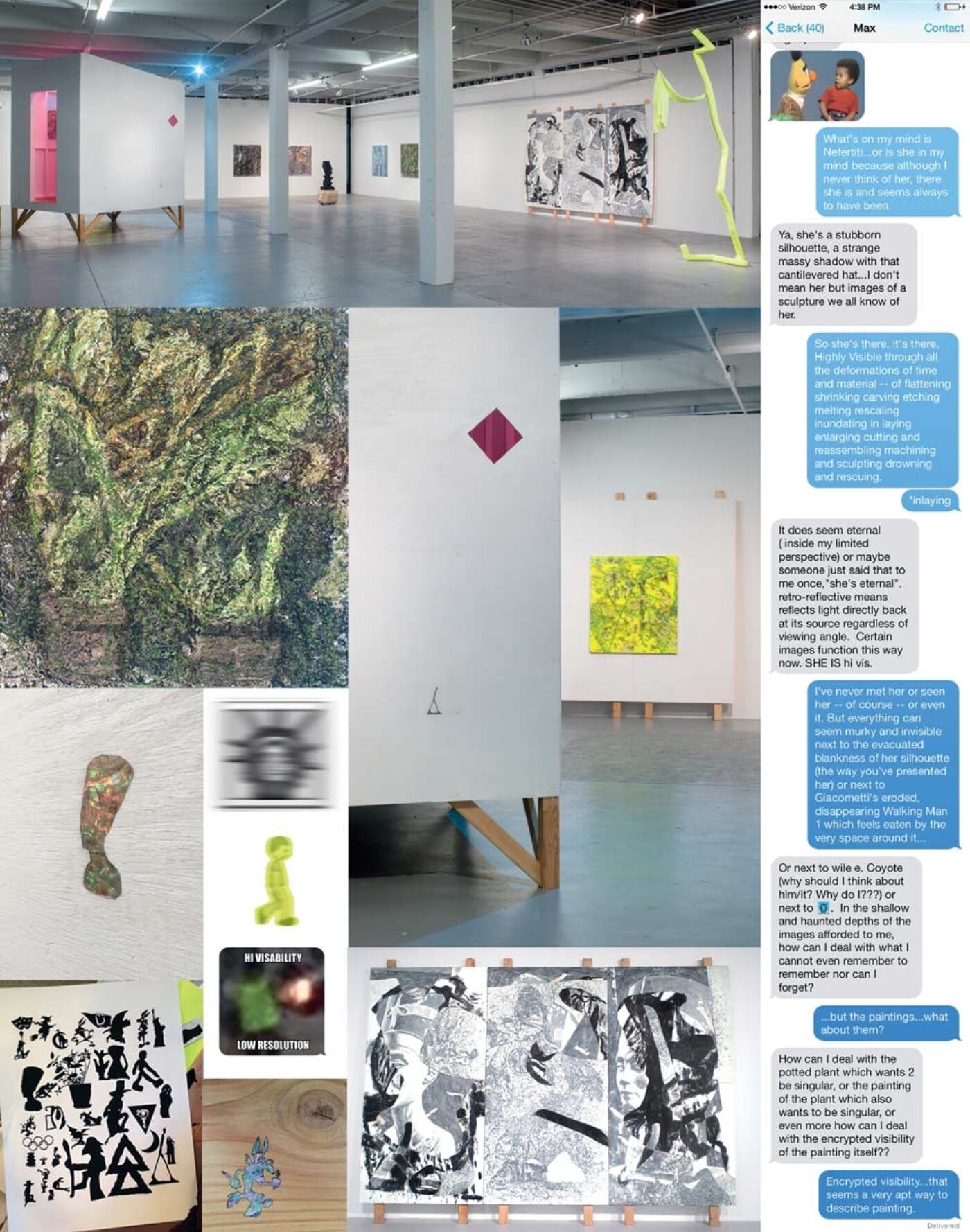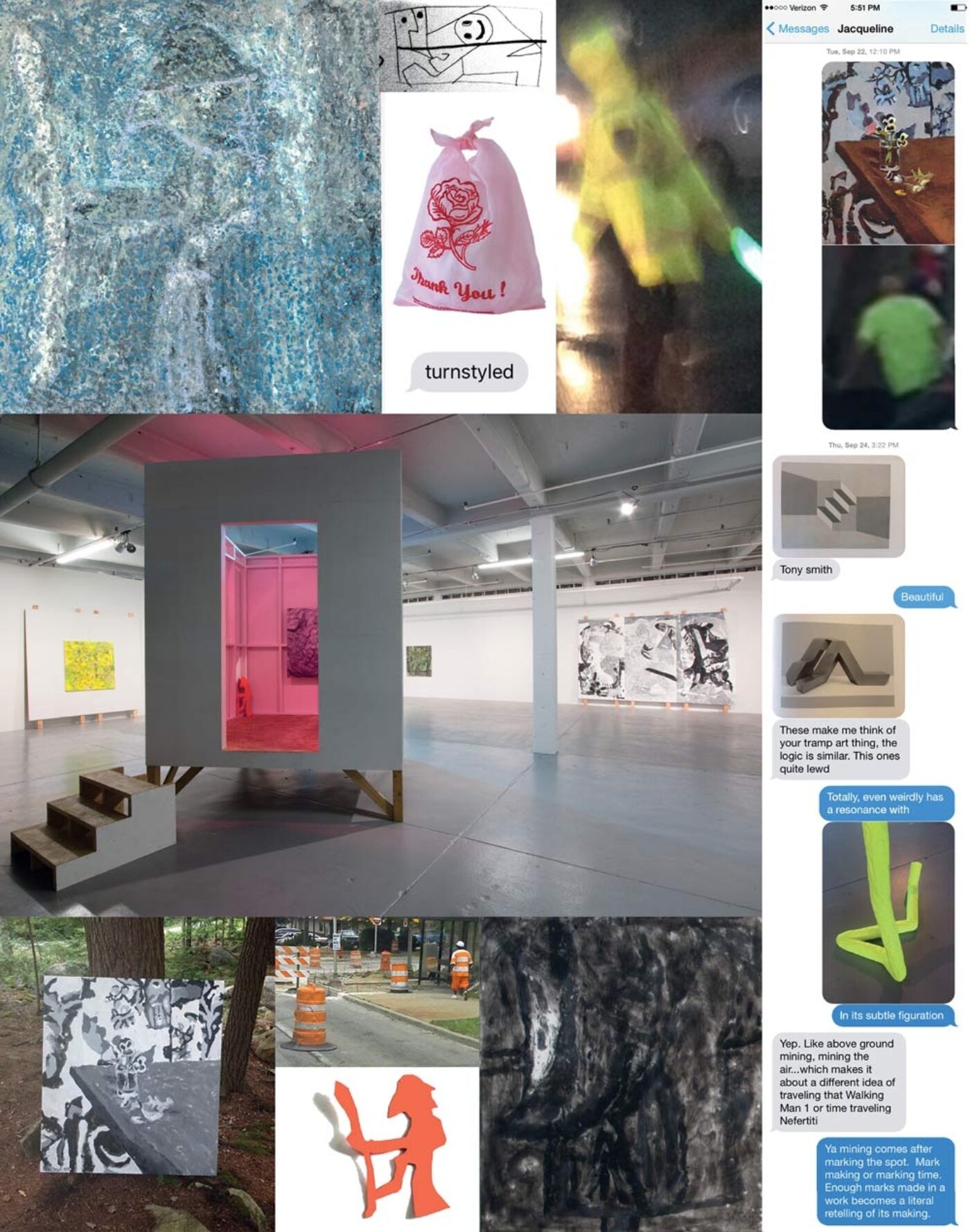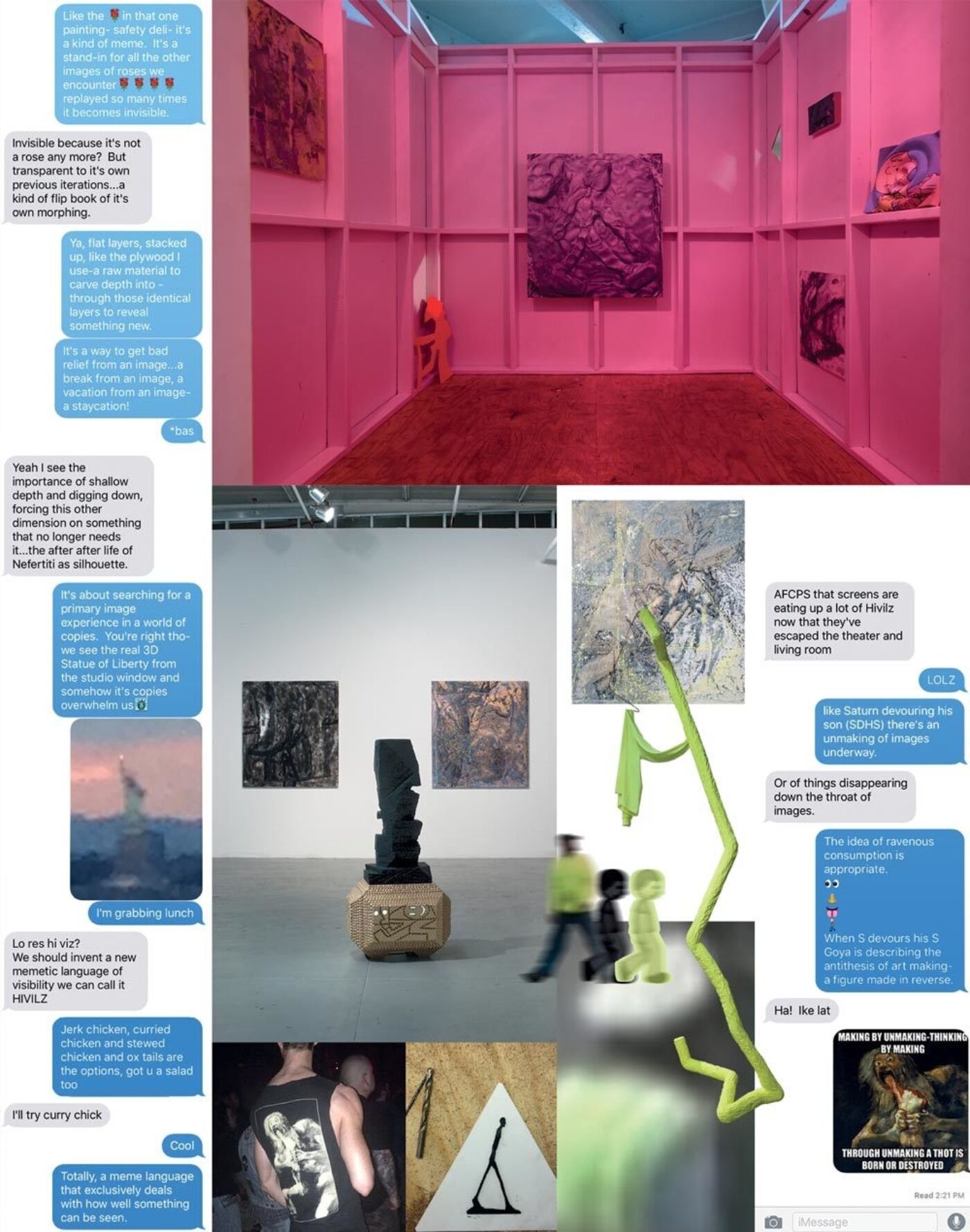 Originally published in
Featuring interviews with Jem Cohen, Tom Burr, Maylis de Karengal, Portia Zvavahera, SO - IL, Sarah Ruden, Michael St. John, Stephen Collier, Mayo Thompson.