Collaborative Creativity: Matthew Salesses Interviewed by Keri Bertino
On challenging the accepted models of the writing workshop to make room for marginalized experiences.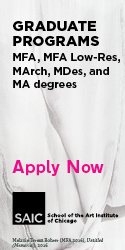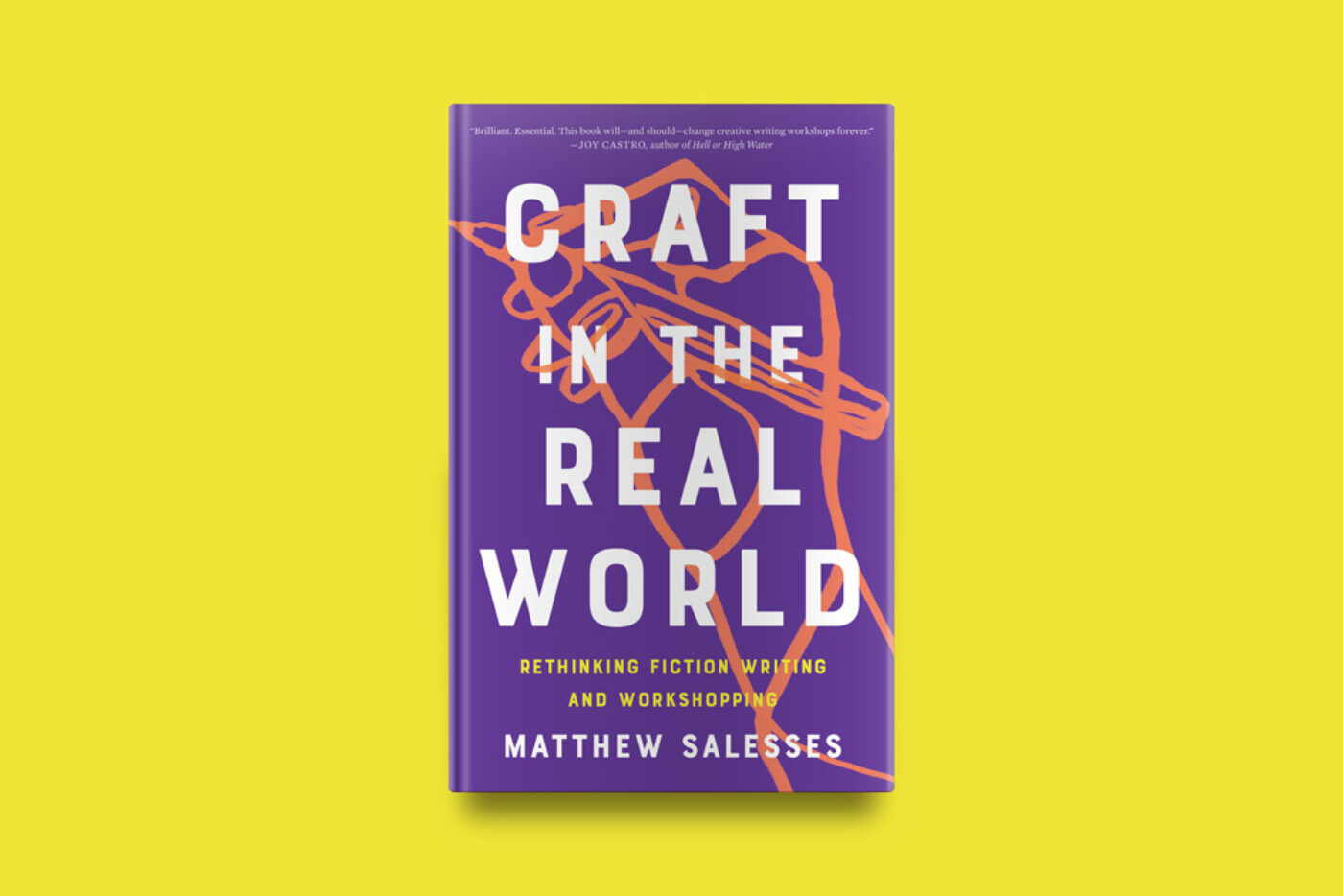 Many books on craft begin with gentle reminiscing about the writing classroom, the dawning realization that an author's insight might be of use to others; Craft in the Real World (Catapult), instead, begins with a call for revolution. "This book is a challenge to accepted models of craft and workshop, to everything from a character-driven plot to the 'cone of silence,' or 'gag rule,' that in creative writing workshop silences the manuscript's author," Matthew Salesses writes. "The challenge is this: to take craft out of some imaginary vacuum (as if meaning in fiction is separate from meaning in life) and return it to its cultural and historical context."
Salesses, the author of three novels (most recently, Disappear Doppelgänger Disappear) and a forthcoming essay collection, offers readers a two-part guide with no less a goal than decolonizing the writerly imagination. In the first half of Craft, he addresses how to read, write, and interpret fiction with a steady eye to how culture affects our expectations and evaluations. In the second half, he examines how traditional creative writing pedagogy largely self-replicates white European and North American literary expectations, and offers alternatives through which marginalized writers in particular might flourish.
For those interested in teaching creative writing, particularly through an anti-racist lens, Salesses provides not only the what and the why but the how. His book is a compendium of essays, enumerated thoughts on craft, a glossary of redefined craft terms, a catalogue of alternative workshop models, sample syllabus language, writing and revision exercises, and other forms—the full generosity of an experienced teacher saying, "Here, you're welcome to everything I have."
Salesses teaches creative writing at Coe College in Cedar Rapids, Iowa. We spoke in January, between the attempted white supremacist coup at the Capitol and the inauguration. His children drew comic books at his feet.
—Keri Bertino
Keri BertinoThere's an exercise in the book, adapted from a workshop with Mat Johnson, guiding writers to imagine three rings of audience—first, one person or a few people you're explicitly writing to and for; then, 1,000 ideal readers you most hope to reach; then a larger circle of 20,000 readers. I wondered what those rings of audience might be for you, especially for Craft in the Real World.
Matthew SalessesI'm always writing to my friend Kirstin Chen, who's also an Asian American writer. She grew up in Singapore, so there are always cultural differences and reference points that are different between us; there are things I have to tell her and then things I don't have to explain to her, and I feel like it's a way of thinking about how much I have to make clear to people who are not totally in my head.
For this book, around the one-thousand reader level, I was thinking of friends who have been teaching parts of the book from the Pleiades blog or from essays I've published, and who wished they had something more substantial they could reference and give to their students. I was thinking about people of color who are both writers and teachers, often in the university system.
For the third ring, that's where I reach out more to other marginalized people in, say, MFA programs or other workshops where they're constantly having trouble with what's going on in there and need something like this to help them. Maybe just for their own reading, but also something they can introduce to the workshop to back up what they're already saying.
KB What are some of the choices you made in the book, keeping that audience in mind?
MS I use Asian American literature as a reference point. I teach and read and write Asian American literature, so I thought I could best use that. I was also often thinking of a Kundiman group I taught five years ago, about what it's like in that space where everybody has certain reference points but are upset with what's going on outside the confines of a safe space. So, I wanted to provide what I could for Asian American writers in particular, but also an example for other people to draw on other traditions, if they had those interests and want to spend the time reading and investigating.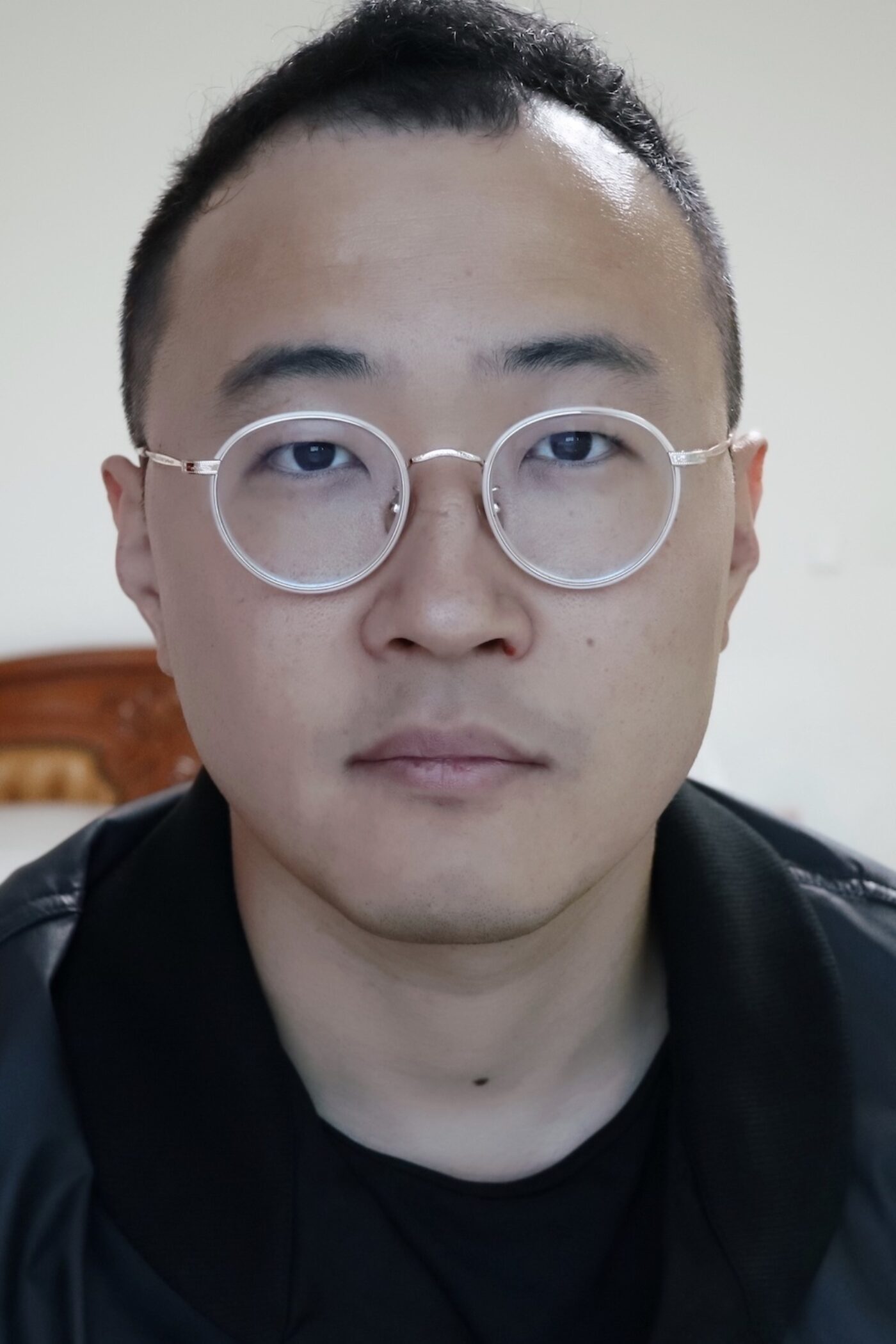 KBWhen I've taught your essay series from the Pleiades blog, I've used it to steer conversation to the ways we might reimagine the teaching of creative writing and the publishing industry through an anti-racist lens. More than once in that conversation, someone offered Audre Lorde's words that "the master's tools cannot dismantle the master's house," which, if accepted at face value and without context, can make everything feel like a lost cause. As you say, "Lorde presents a difficult problem for people who understand that freedom is never general but always freedom for someone: how to free oneself from oppression while using the language of one's oppressors? This is a problem Lorde perhaps never fully 'solved.' Maybe it has no solution, but it can't be dismissed." But I see the project of this book, of culturally contextualizing the tools of craft and the pursuant "rules" that have been taught alongside of them, as offering a partial solution.
MSI think of that quote, and a few other ones from Lorde, quite often. There's something that really speaks to me personally, especially as an adoptee, about pulling a life out of context and putting it into another context—a totally different life and language—then trying to write and live within that new context, which is now really the only context that I know, reproducing the language that supports and reinforces the systems of power that led to my being adopted in the first place. And I don't know really what to do about it, but I do think the book tries to first identify the masters' tools and who the masters are. I think that's a useful first step, and I think it's a project that Lorde seemed invested in as well.
What to do beyond that? With a novel I published in August [Disappear Doppelganger Disappear], I was thinking a lot about the ways in which we use and reproduce symbols all the time, just by speaking to each other, or telling stories to each other in the ways we have been taught to tell stories—we're part of something that we don't necessarily want to be a part of—and what to do about that. In the book, I found—room? space?— in, say, puns, things that allow us to examine what the language actually means, how it has multiple meanings, and how we can remake the symbols if we're able to break them down a little bit. So, I hope the book can help at least break down the symbols some.
KB Your book centers not just the content but the methods of our teaching. Many creative writing teachers received the model of the gag rule workshop and repeat it without much variation; here, you offer a thoughtful critique of that model—how it stifles creativity, invention, and writers in positions of less relative power to their classmates, to society—then you describe a host of alternative workshop models and exercises. I think, in explicitly connecting craft with pedagogy, this book has the possibility to bring profound change to creative writing programs.
MS In thinking about where I have the most impact in my life, I feel like it's in the classroom. The students I teach there go on to live their own lives and share information with other people. My students are angry about the world that they're stepping into, that we've left them, and they seem amazingly engaged and interested in change. College (and graduate school) is such a crucial part of the transformative process of becoming an adult. So, I do think there's a lot of potential there to do better.
KB You just touched on the impact that your teaching has. Do you see teaching as a creative act? How do you see the interplay of your writing and your teaching?
MS Yeah, I see it as a creative act. I don't know if I ever put it in those explicit terms to myself before, but there's a lot of experimentation, and it's a different kind of creativity than sitting at the computer alone. The classroom is a really collaborative creativity, and it gives me energy, though it also uses up energy. I learn a lot from my students about openness to things, trying something new. I had this mentor who would say, "I spent my whole life unlearning the things I learned as a child," and university is this great point where they're learning to start unlearning. My students are often questioning what those meanings are, and that helps me to keep questioning it, too. Oh no, that sounds like a vampiric relationship!
KBIt's okay! It's symbiotic.
MS That still sounds really creepy, like I'm a parasite or something!
KBNo, no—it's mutualism, not parasitism. You're absolutely in the moral clear.
You discuss reading teleologically in Craft in the Real World—the interpretation and evaluation of a work according to its ending—as well as resisting that mode of reading. That said, I was surprised that the book ends with a seventeen-point guide to traditional Western, Hemingway-style prose. Why did you choose to end the book that way?
MS Oh, that's interesting. I put that at the end because it seemed like it would be weird to put it anywhere else in that list of exercises, and so I wasn't thinking of it teleologically. I find myself drawn to some of these style guidelines, and a lot of it is because I read a lot of that work and find it sonically pleasing. There are things, too, I have moved away from, like the idea of not using adjectives; I actually really like adjectives now. But I wanted to lay bare this style that I think is often taught. All of these exercises are straight out of what I've given my students; I gave them this list and said, "these are things that I'm doing," and we talked about each one, advantages and disadvantages, what you would do if you wanted to do this, and what you would do if you were trying to do something else. I have them figure out what they want to do and apply that to pages of their own.
You know, it's interesting, because in the book I'm talking about my instinct to push back against teleology, but also to recognize that we have a really strong habit of reading things teleologically. And I tried really hard with the last novel, and with the one I'm working on now, to pick apart a teleological way of thinking about it. Hopefully that also gets me off the hook for that last section!
KB I'm curious to know how your work in Craft in the Real World—reflecting explicitly on choices of craft—has affected your recent writing. Does it recast your understanding of your earlier work? How might it affect what you're doing further down the line?
MSIt definitely does. I wrote The Hundred Year Flood very much in the traditional model of American expatriate novels. I was trying to be a part of that. Though I might have written a different book if I had known what I know now. For one, I didn't know how little there was of Korean adoptee fiction. I ended up writing within much more of a white literary tradition than I was intending to—or not even intending, just not thinking about at all.
I thought a lot more about what I was entering into, and the impact of a novel in the world, with the next book. I sold Disappear Doppelganger Disappear on spec, which took off the table the audience of a single editor who might buy the book—which was freeing, but also scary; it meant I didn't know who I was writing for at all anymore, so I was going through all of the questions in Craft in the Real World myself, trying to piece together what it is I even wanted to do with fiction. And in the new novel I'm working on now, about a kind of Jeremy Lin basketball player, and K-drama, and cancer, I'm drawing directly on what I wrote about in Craft. I'm thinking from the start about who my actual audience is.
Craft in the Real World is available for purchase here.
Keri Bertino is a fiction and nonfiction writer. She teaches in Columbia University's graduate Writing Program, where she also received her MFA. Follow her on Twitter: @kbert