Collective Ownership: Matthew Aucoin and Zack Winokur Interviewed by Arya Roshanian
The creators of American Modern Opera Company on reinventing classical arts during the pandemic.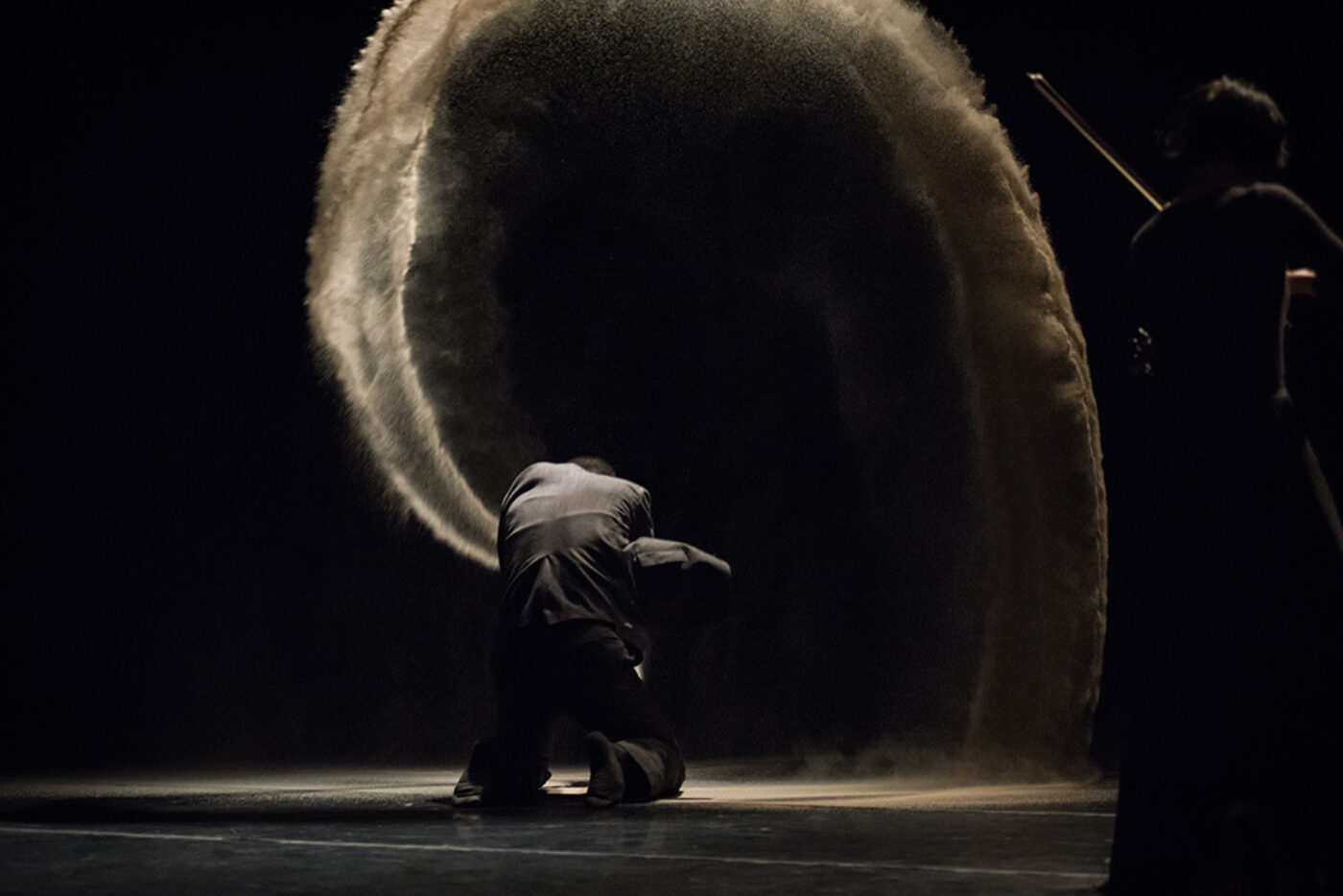 When Matthew Aucoin and Zack Winokur created American Modern Opera Company, or AMOC, in 2017, their goal was to change the way modern audiences view opera. Three years later, with a global pandemic in the backdrop, they are once again reinventing the classical arts as we know it. AMOC's annual residency at the Clark Art Institute in Williamstown, Massachusetts, has been altered by Aucoin and Winkour to accommodate new social-distancing guidelines. What was once an all-day marathon of music has now been paired down to a single, moonlit performance of NONO, a new staging by Winokur of Luigi Nono's La lontananza nostalgica utopica futura (1988–89).
Aucoin, Winkour, and the AMOC collective usually spend the month of August together in AMOC's rehearsal space: an old ballet camp in Stamford, Vermont. As the performance at the Clark draws near, the collective is also hard at work developing its long-term goals as the members navigate their own major artistic careers.
—Arya Roshanian
Arya RoshanianHow did you come up with the program for the Clark performance?
Zack WinokurUnfortunately, we've had to winnow down our summer residency because we couldn't safely get a quorum set for the big work, which is a new, huge piece commissioned by the Philharmonia Baroque Orchestra. We're still having our performance at the Clark, but instead of it being a full day as we've done over the last three years, it will be just one special event, which is a moonlit performance by Miranda Cuckson and Chris Burns of a Luigi Nono piece that's this weird, weird, weird surround-sound masterpiece with text and violin and electronics. We were planning on doing this piece anyway, but what we'd hoped for was that the bigger piece would be put in the Clark in a bespoke way, and to do a number of other performances around it. Then we'd have a mini break, and at dusk you'd just walk into the NONO.
ARSo it's more of a subtraction than a replacement?
ZWYeah.
Matthew Aucoin And NONO has the virtue of being just a violinist, electronics master, and Zack, so there is no need to gather a bunch of dancers, musicians, and singers sweatily interacting in a dance studio. I mean, that's what we love the most, but we can't do it right now.
AR Right. I know AMOC began as a way to supplement the traditional approach to opera. With AMOC entering its fourth season, how has the company stayed true to that mission, and how has it evolved from the original intent?
MA I would say that the agency of the artists who are members of the company has grown enormously. That was always a goal in founding the company, but it takes a bit of time for everyone to feel like a family and that they have collective ownership of the creations of the company. One big evolution is that AMOC now feels like a true collective that is making work that rarely resembles opera in the traditional sense—work that is often microscaled, video-dance pieces and stuff that we don't have names for yet. Work that has risen out of the many-tentacled combinations and interactions between the artists. But the short version of this answer is that it's much more of a collective than it is an opera company.
ZW It's really deepened. I think that when we started it, we knew that it would take quite a while for all these people of different disciplines to meet each other and become fluent in each other's languages so that we could all be integrated in each other's interdisciplinary work. In the beginning, Matt and I were connecting a lot of dots, and now it's happening all the time without us. Which is what we wanted.
MAWe've created a monster.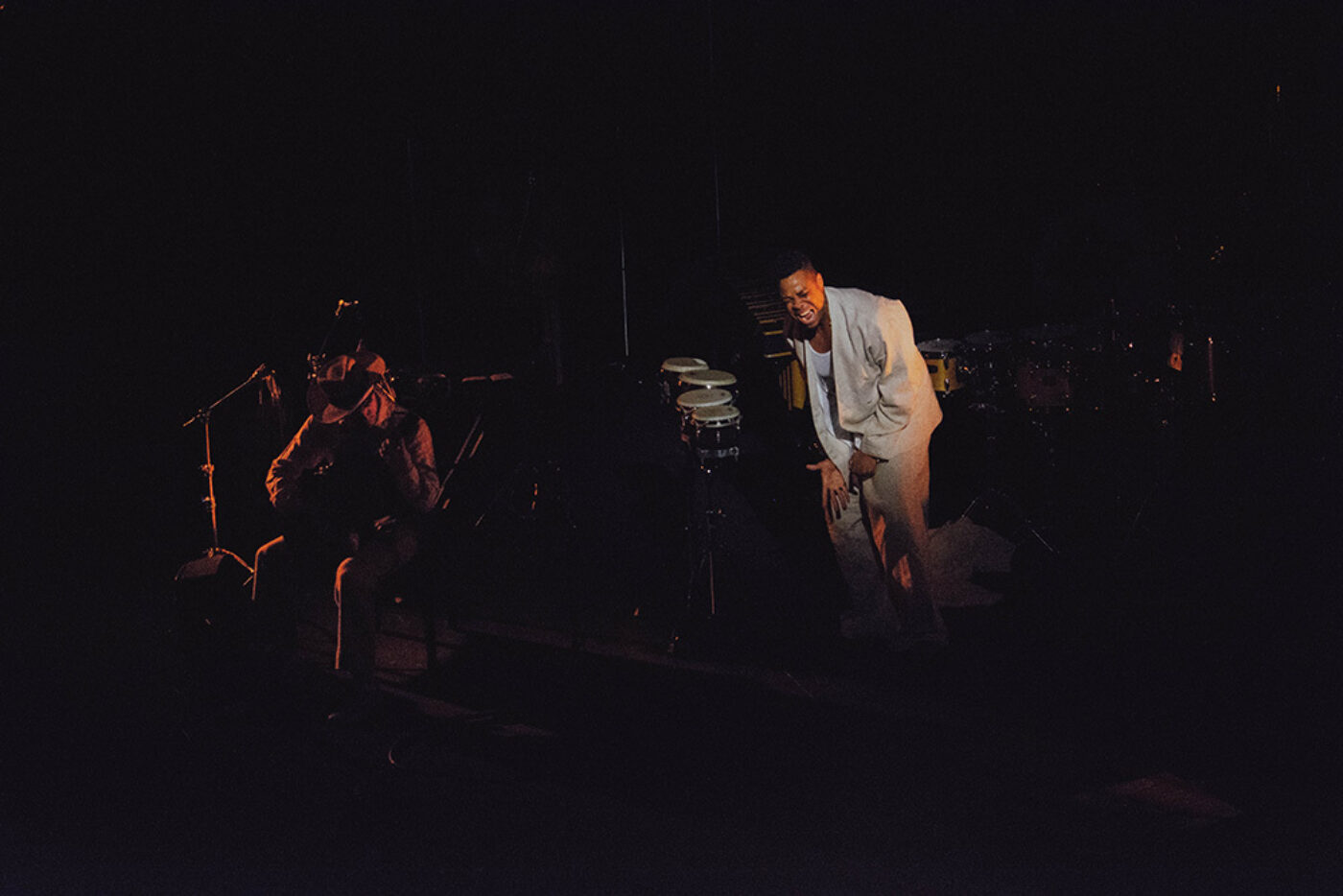 ARAnd AMOC is all together in Vermont right now? Or have you been in and out?
ZWMatt has a house in Vermont that he owns with his husband, but it is also an area that I've been coming to for years. When we founded the company, I roped Matt up here, and he very quickly fell in love with it, so we brought everyone up for these August residencies. It's really a spiritual home for us in the summers. And I hope that more and more it will be the place where we gather to make work year round, because it's quite a nice set up. The space where I'm at, essentially the AMOC epicenter, used to be a ballet camp. So there is a large studio with a giant barn, a well-water pool, and vegetable gardens in the back. Most of the company has been up here at various points in the last few months, but this year is functioning very differently than we hoped for.
MATypically, August is the sacred time when we try to get the full company up here for as much of the month as possible. It usually culminates in a group celebratory day of activities at the Clark, and it's the time that we most intensively workshop what we're going to do in the following season. But this year that's not going to happen in the in-person, collective way that we hoped for.
ARSo you have this collective that ranges from musicians to dancers to writers. How do you take all those mediums and turn them into a cohesive performance?
ZWThat's a good question. The company is purposefully built so that every member of the company can bring forth an idea. If there's support for that idea, then we go through a process of workshopping and experimenting, and sometimes totally failing, but hopefully turning it into a piece of more substance. We're learning a lot from each other. Over the last few months, we've been in a deep long-term planning process, which has yielded a cohered-upon set of values that we'll use as a tool when setting forth on new projects. There is a lot of questioning and experimentation, and a lot of emphasis put upon rehearsals. We value process as equal to performance. It's different every time, and it always takes a long time.
MAIt's also important to remember that any one project does not necessarily feature everything that AMOC does. That would actually be kind of impossible. It's easy to say we have singers, dancers, musicians, writers, and thinkers, and that everything we make is a sort of blob of all those things. But that's not the case. Our projects tend to have a really specific focus, and some of them are within only one medium. What's most important is the process of exposing that work to the whole company. We've initiated something recently by creating a kind of library for each project. The library holds what the creators read, listened to, studied, or saw that inspired them to make the project, and we invite the whole company to absorb what it is that is inspiring the company members working on a particular project.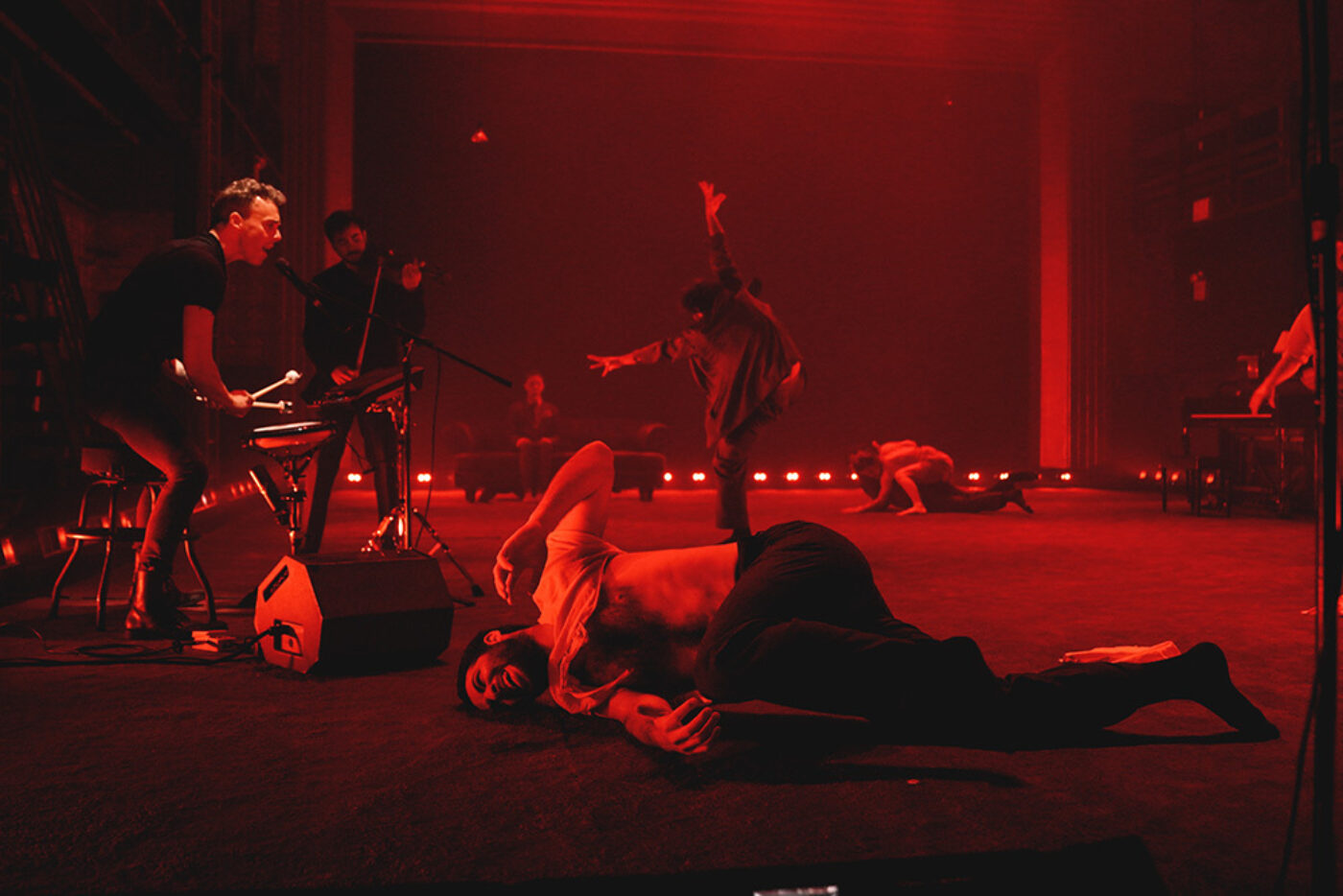 ARYou both have very separate and active careers away from AMOC. How do you find the time to devote so much to this company with your schedules already so full?
ZWWe get this question a lot. The beautiful thing about the company is that the idea behind making it was to offer an opportunity to pull resources in order to make projects that we don't have other outlets for. There is so much work that I want to do with a company that can only happen in the context of AMOC—whether it be because of the amount of time a certain project needs, the way that I would like it to be processed and produced, or because of the way that it needs to develop over time. We need to have some kind of autonomous ownership of every aspect of its production and performance. And that is a very different experience than what is normally afforded when working in a bigger opera house or for a group of other people. So it really doesn't feel like a sacrifice. If I want to do some of these projects, the only home for them is here. I feel like that's true for a lot of company members. Everyone in the company is extremely busy. We built a company upon people with major careers. The point is, when they want to engage, it's because they have an idea and they want to bring it to life, and it isn't able to happen in another context.
MAYeah, the short answer is that you just make the time. But a more in-depth answer is that these are people that I wanted to create projects with, and I was already creating projects with them, but there was always the middle man of having to go to this or that outside company and ask for permission. After a certain point, we questioned why we were doing that. We know all these brilliant people who have the ability to make things happen, so we thought, Let's call it a company and make it happen ourselves.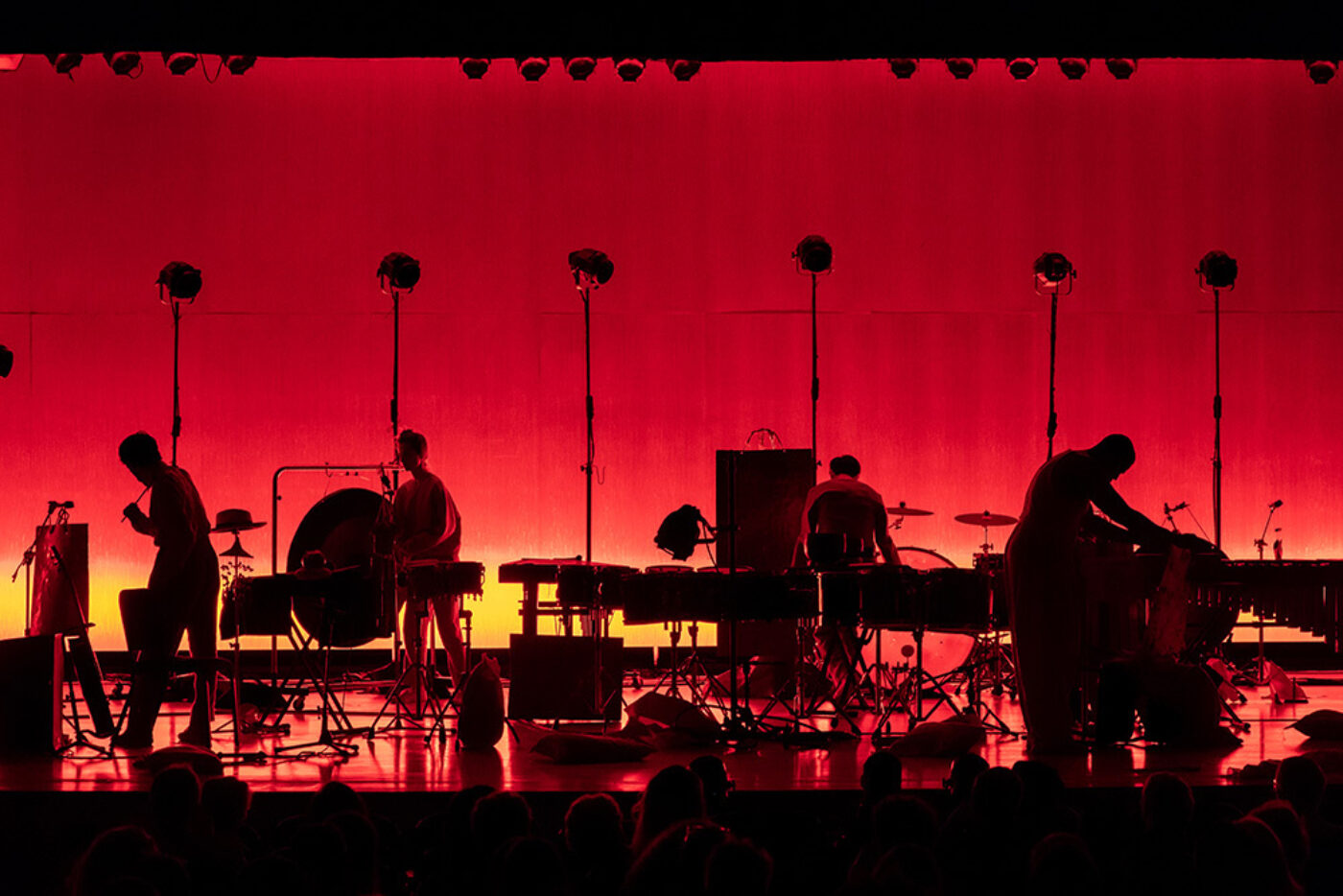 ARWith everything going on forcing companies to reevaluate what performances will look like in the future, how do you both see AMOC fitting into the new ways in which we can approach performance virtually?
ZWThere are a couple of things there. One is that we are in the process of creating a digital exhibition space that will be part of our website, a place to access performances specifically designed for that medium. But the other thing is that we still really care about live experiences, and I think we're in this incredibly weird moment where culture is not being made. It's just so different from other moments of catastrophe that we're used to. I think it's really important to find ways to bring that experience back. We've purposefully, but not for this context, found ourselves in a wealth of modular performance pieces that are incredibly high-quality and meant for an intensely intimate audience. These were always designed to be visceral performance experiences. In this very strange period where big theaters can't open, we actually have a huge repertoire of pieces that I hope a lot of people will engage with. I think that having an entire season with intimate performances would have the power to fundamentally redistribute and change the way we view performances. And that's been at the core of what we do anyway.
MAOne aspect of this long-term planning process is that we've confronted the question of AMOC as an organization or a band. Is it a mission-driven organization that exists intergenerationally, or is it a band that is based exclusively on the personality of its members? While I think it's important to say that AMOC has a mission and ethos that we want to perpetuate about how art is made, it's also really useful that we function like a band. We don't have a theater space that we're paying exorbitant rent on, and we don't have a fixed calendar or a certain number of seats to fill year after year. We're much more flexible than that. So we can pivot to creating artistic content in different media and doing smaller-scale live performances. And even something like the Clark, for example, in its winnowed-down form, is something that can happen outdoors for a live audience that is socially distanced.
American Modern Opera Company will perform Luigi Nono's La lontananza nostalgica utopica futura at the Clark Art Institute on August 21.
Arya Roshanian is an Iranian-American writer based in Brooklyn. His essays and criticism have appeared in Variety, Opera News, Catapult, and Opera Magazine. He is currently working on a collection of short stories.