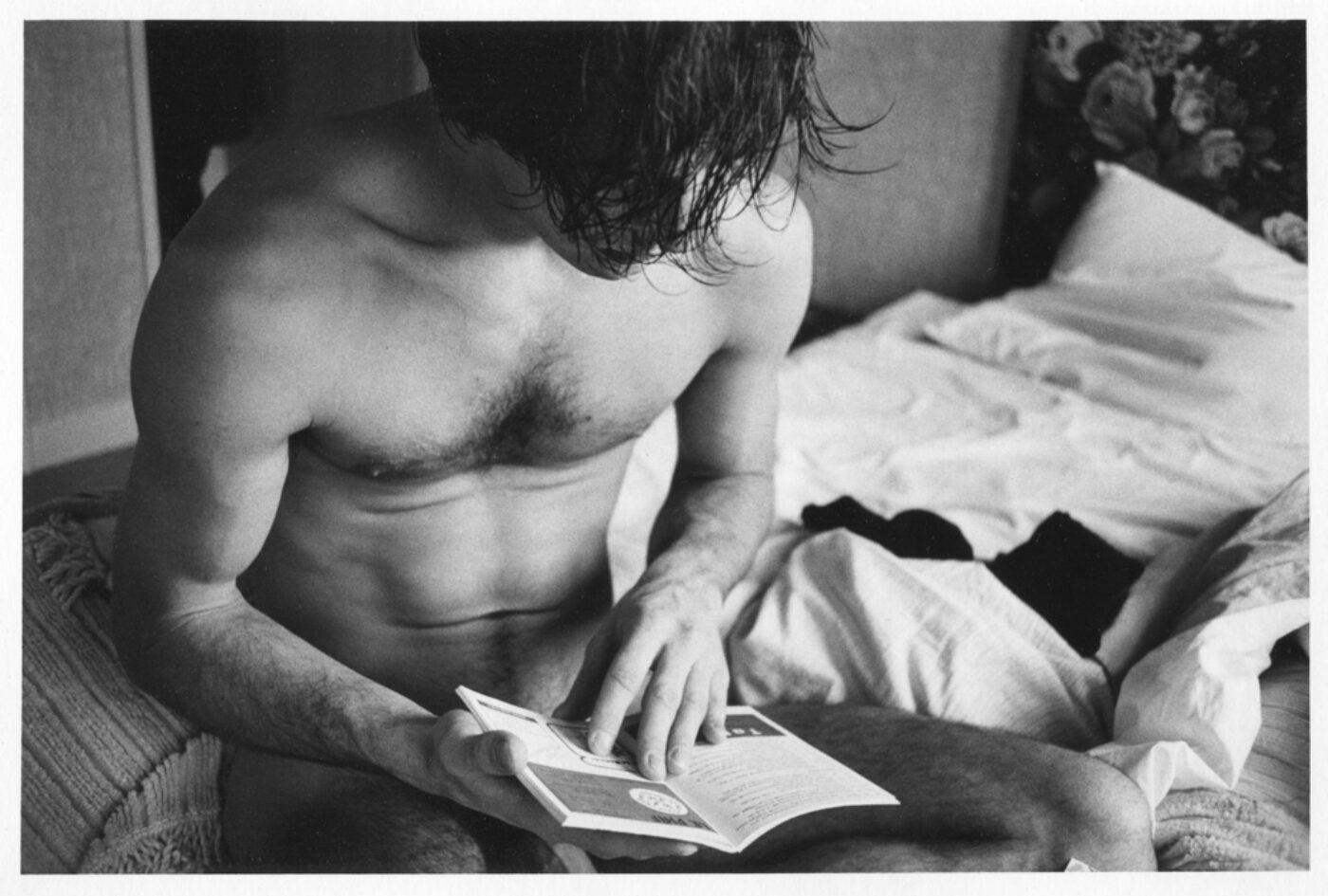 Translated by Bruce Benderson
(Semiotext(e), 2017)
In 1990, the French novelist and photographer Hervé Guibert published To the Friend Who Did Not Save My Life, a groundbreaking novel about his struggle with AIDS. To the Friend largely concerns two men: Guibert's American doctor and the dying philosopher Muzil, the author's pseudonym for his friend Michel Foucault. The novel describes a nexus of artists, actors, publishers, filmmakers, journalists, and lovers whose lives were upended as the disease devastated Paris, and whose efforts to save one another often failed. Guibert died in 1991. Twenty years later, the novelist Mathieu Lindon—a close friend of both Guibert and Foucault—published Ce qu'aimer veut dire, now appearing in English as Learning What Love Means. It is both a memoir of Lindon's literary friendships and a treatise on survival, a tribute to the friends whose care and love, in Lindon's words, saved his life, even as they were themselves lost.
"Books protect me," Lindon begins and, for him, this protection is both emotional and literal: his father's publishing house, Éditions de Minuit, has played a significant role in French literature since the '40s, introducing Samuel Beckett, André Gide, Margueritte Duras, Claude Simon, and numerous others to the French public—and it provided the younger Lindon access to the French literary world from his adolescence. Much of the memoir concerns the period of his twenties, when he spent time at Foucault's bookcrammed residence at the Rue de Vaugirard, where the philosopher allowed a rotating cast of boys, artists, and writers entrance to his apartment, whether he was in residence or not.
Nurtured with frequent communal LSD use (Lindon avoids the pitfalls of most drug writing by skirting surreal detail in favor of a textured rendering of each trip's psychic space), these friendships provide an intellectual field in which Lindon tests ideas about books and himself, and he sees within them the model of his father's close relationship with Beckett. In this sense, the book operates on several ghost levels. Each friendship haunts another: when Lindon thinks of Foucault, he cannot help but think of Beckett; when he thinks of Guibert, he cannot help but think of Foucault. The spirits of these men intercept one another in his memory. "Our fates were linked," he writes of Foucault and Guibert. "And when they were unlinked, they still were." Throughout Learning, Lindon nods to Barthes's A Lover's Discourse with a similar concatenation—a haunted house—of lovers and lost familiars. Lindon sees himself as the Dracula of this manor, though, curiously, he makes this observation in Foucault's bathroom mirror. The Count has no image, of course. Who, then, does Lindon see?
The disappearance of beloved others is only ever a preface to one's own disappearance. Toward the middle of the book, Lindon recalls a passage from François-René de Chateaubriand's memoirs, a favorite of Foucault's, in which the Romantic writer reflects on the death of Napoleon, his "eminent adversary," finding the world without the emperor lonelier. Chateaubriand writes: "I am convinced we are all vanishing: firstly, because inside us we don't have what is needed to live; secondly, because the century in which we are beginning or finishing our days no longer itself has what is needed to make us live." Lindon is not quite convinced, though we might read this passage as a condensation of Lindon's own literary effort to recall his eminent friends, and to find within those memories what is needed to live. He revives them in his prose such that we hold these friends and lovers close as he once did—and in this embrace a tentative world is briefly restored.
Andrew Durbin is the author of Mature Themes (2014) and MacArthur Park (2017), both from Nightboat Books. A monograph on Raymond Pettibon is forthcoming from David Zwirner Books in spring 2018. He is coeditor of the independent publisher Wonder and lives in New York.
Originally published in
Featuring interviews with Amit Dutta, Lisa Sanditz, Nina Katchadourian, Anoka Faruqee, Michelle Grabner, Suzanne Bocanegra, Adrienne Truscott, Marcus Steinweg, Mike Wallace, and Lucy Ives.