"As soon as you film someone it accelerates the deterioration of love."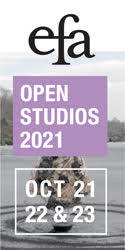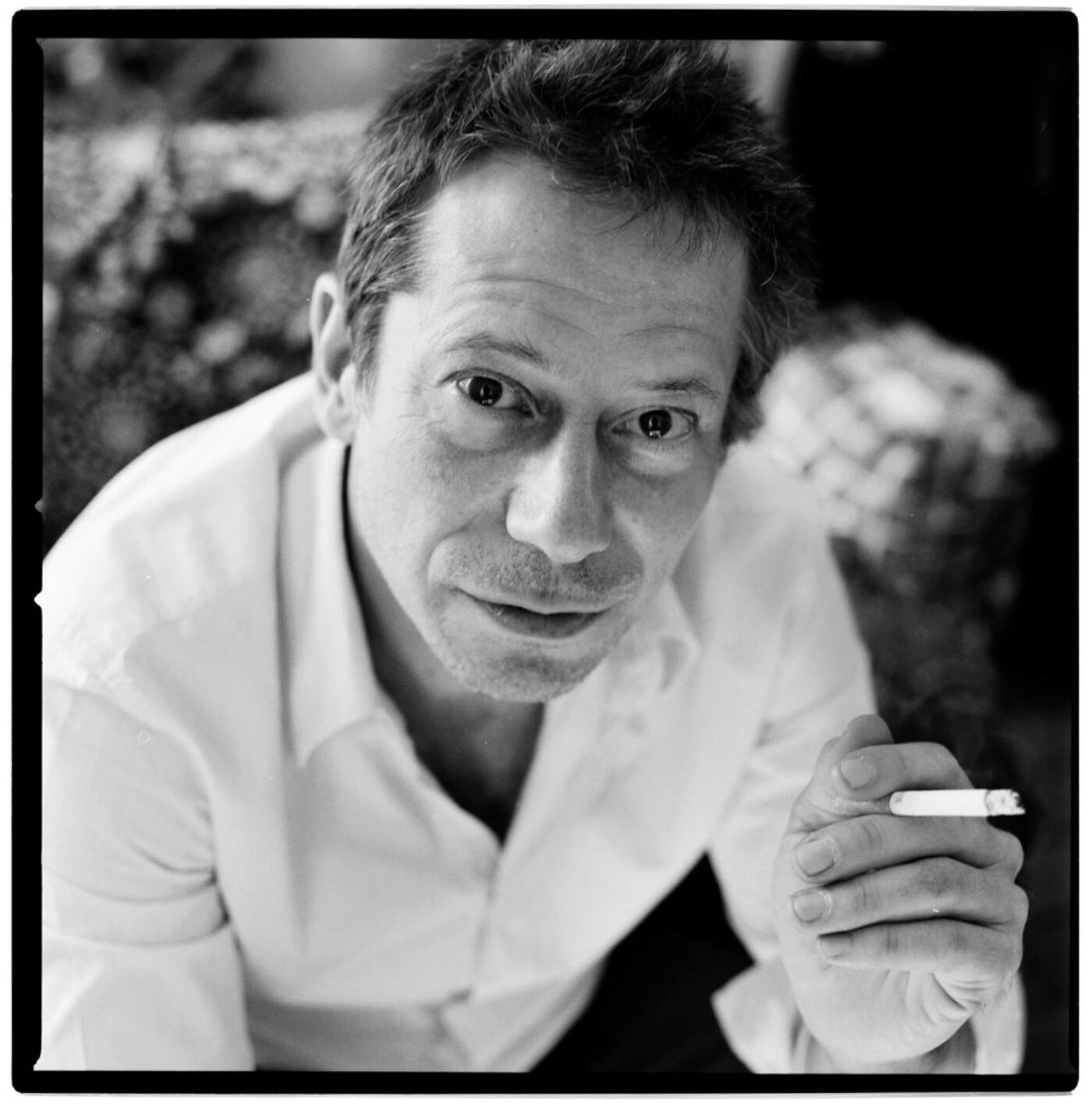 On the late October morning that I interviewed French actor-director Mathieu Amalric his IMDB profile cited 106 movies. I expect by the time this interview is published the number will rise. Amalric is everywhere—and everywhere expands to make more room for him. Over the last twenty years, viewers have seen his nervous but alluring energy in six films by Arnaud Desplechin—one of the leading French auteurs of our era—and in movies by a literal who's who of contemporary French directors, including his regular collaborators the Larrieu brothers, and the late, great Alain Resnais. He has turned up as James Bond's nemesis in Quantum of Solace, a lunatic in David Cronenberg's Cosmopolis, and an insufferable theater director in Roman Polanski's Venus in Fur. He is possibly the only man alive to have worked with both Raul Ruiz and Steven Spielberg. Not to mention Julian Schnabel and Eugène Green.
Amalric, to borrow his own word, was "invented" as an actor by Arnaud Desplechin—whom he met in the early '90s. Desplechin cast him in a small part in his first feature, The Sentinel, and then cast him again as the lead of the cinematic milestone, My Sex Life…or How I Got Into an Argument.
It is difficult to make generalizations about Amalric's films as a director. Of his five features, he has only acted in the last two, which seem like polar opposites. On Tour follows a troupe of American burlesque dancers, and their washed-up manager (played by Amalric), across France. The movie feels sprawling, open to distractions and digressions, messy, and generous like the dancers who are at its center. The Blue Room is as concise as concise gets: this 76-minute adaptation of a George Simenon novel moves back and forth in time, but takes no detours in dealing with its cold facts of adultery and murder. Perhaps the difference between the two films comes down to their protagonists: the manager in On Tour has nowhere to go but up—while the adulterous husband in The Blue Room has everything to lose. Many of Amalric's defining roles have featured men staring into the abyss of failure. That he has managed to capture the frustrations and fears of his generation while remaining utterly charming makes him a great movie star.
With limited time, and a hundred construction crews loudly bringing Hudson Yards into the world, Mathieu Amalric and I discussed the relationship between directors and actors, the weirdness of casting, and the danger of filming the one you love.   
Nicholas Elliott What do you expect from a director—as an actor?
Mathieu Amalric I never thought of being in the position of an actor… To tell the truth, it simply comes down to each person. I only accept a part when I feel that the director is possessed by something. And that's enough. It's the only thing. But it's huge. Because when it's not there—acting can be the stupidest thing on earth. It becomes absolutely vacuous. But when the director has it, it's sublime, because you're carried into someone else's world, and you see life differently. It helps you to live—you hadn't seen things that way—you didn't think things could be like that.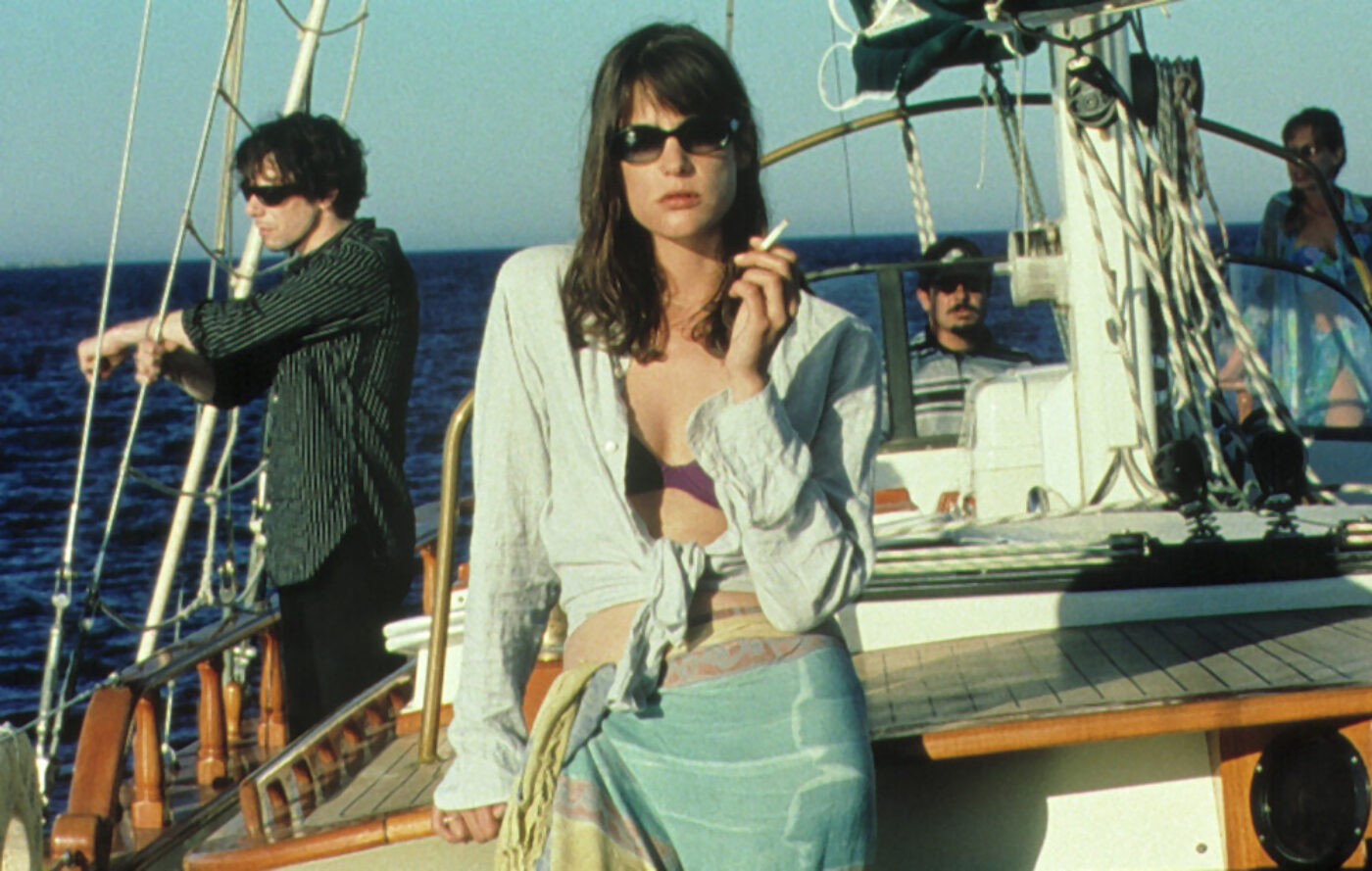 With the Larrieu brothers, for example, it's the fact that you're constantly in the circulation of desires. Their films always deal with the circulation of desires. One of their recurring themes is the comedy of remarriage—the question of how desire can continue in a couple. With Arnaud Desplechin, I would say it has to do with Shakespeare. What I mean by that—and I've said it many times before, but it really is true—is that most of us spend most of our time thinking about quotidian matters, with the exception of a few miracles that hit us. We have fairly small lives, but Arnaud constantly reminds us that we owe it to ourselves to have big lives. It's an obligation in terms of respect for the human being. You have to use everything—and human beings live big things. The moment you're shooting with Arnaud, it influences the respect you show in your own romantic relationships, or with other people. That's the sublime thing about Arnaud. Another thing you find with Arnaud is the pleasure of knowledge—the enjoyment there is in learning things—which has nothing to do with being an intellectual.
NE How does he pass that on to you as an actor? I think the audience can feel that knowledge and curiosity in the characters you play for him—but how does he convey it to you on set?
MA Arnaud works all the time. He works twenty-four hours a day. It doesn't take place through aping or imitation. There is some mimesis. But you only realize that after the fact. It happens through humor—a lot of the time. He often says, "What would be funny would be if…," or "It would be funnier if…," Or "It would be more interesting if…"
Since we've been working together for twenty years now I've seen an evolution in Arnaud—his cinema is still as reliant on stitching things together, variation, and digression as it ever was. But he's shooting faster and faster. He can do one or two takes—and that's it. He's more direct in his way of working.
I was really unsettled three days ago when I went to see the play he directed at the Comédie Française—Strindberg's The Father. It's magnificent. But what's extremely unsettling is to see that the themes in his films seem to come from that play. He's always read Strindberg. The play deals with the fear of going crazy—of being locked up by your family. It has relationships between men and women that are expressed through something that seems to be violence, or hatred, but when it comes down to it, there's still a connection—and though the love may have gone astray, it is love. If you look at the incongruous approaches Arnaud takes, like the way people say horrible things to each other—but they say them with a smile—it's a way of showing that human relations are extremely complex, and that love takes very peculiar shapes and paths, which can include wanting to have your own brother committed to a psychiatric hospital, or to walk out on someone you love. There's also the theme of the adopted child—which you find in a lot of Arnaud's films. It's there in The Father. It's really very unsettling.
NE You told me you need to be seduced by a director.
MA It's more than that! It's more than seduction. I would say it's more on the level of friendship—which is a very strong feeling for me. Friendship in a romantic context. Or admiration. But admiration alone is noxious if there isn't a form of friendship. In any case—I don't read scripts. That's not what makes me decide to be in a film. It's the individual.
NE So how do you approach actors as a director? I assume you don't simply send them a script.
MA No, I don't. I also don't do casting sessions. Arnaud knows how to work with actors in casting sessions. He works with extraordinary casting directors, like Alexandre Nazarian, who found the Native American actors in Jimmy P., and the teenagers and kids in My Golden Days. These aren't casting sessions, they're work sessions, during which Arnaud is able to see if there's something there, an affinity. But I do all that by myself, in my head, and then I simply make someone an offer. I make the offer—but only to one person.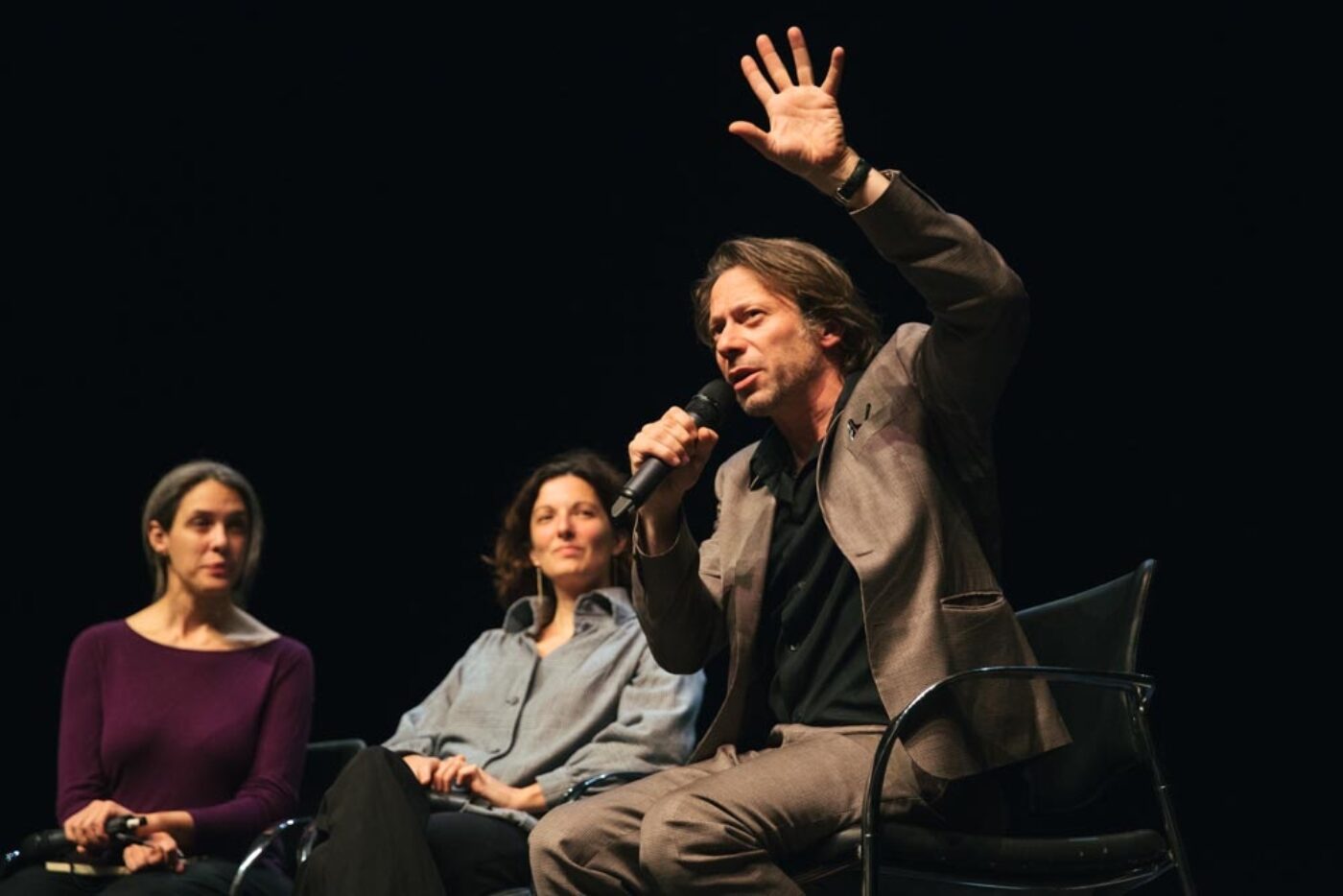 NE Has that one person ever said no?
MA That happened once when I was very young. When I was making Mange ta soupe, I asked Monica Vitti to play the mother. It was like a dream. I got a typewritten letter saying no. But otherwise—no. I find the casting process very strange: because you see several people—you choose one person. So that establishes a power dynamic with the actor selected. At least that's how I see it. Naturally. So there's already an element of doubt. Oh, so you chose me, but only after you saw lots of other actors? It's like that with a romantic relationship—your lovers always break your balls about the men or women that came before them. Whereas the way I do it is pure. I don't even know if I'm really choosing actors—but in any case I'm choosing people. For example, I'm thinking of Laurent Poitrenaux, who plays the judge in my film, The Blue Room, and who is a sublime theater actor. He hasn't done much film yet—but now people are catching on. He's a guy who creates such a connection with you, so funny, he's an extraordinary being. To play bastards, you often need people you like even more, and who especially have a good sense of humor.
That's how I do it. The fact that I also act in movies allows me to speak a very simple language with actors. I don't suffer from that cliché of believing you have to say a magic word to the actor to trigger something. It's very concrete: speed, blocking, placement—what the camera is taking care of that the actor doesn't have to worry about. It's also quite beautiful—I'm talking about film here—to work with actors who accept a very simple thing, which is that they're just one element in a whole. Sometimes sunlight hitting the curtain, in a wide shot, is going to take care of the narrative—and the actor doesn't have to do it. It could be a sound, a piece of music—it's just one element. That's very pleasant. There's no emotional blackmail or guilt trips.
I also have to say that in my case films have been triggered, quite foolishly, by the women I was in love with at the time. That's a fact. Jeanne [Balibar], Stéphanie [Cléau], Nathalie [Boutefeu]. I've often had that film/love thing—that Philippe Garrel thing. Which is no good—by the way—don't do it! As soon as you film someone it accelerates the deterioration of love. Because it's like a leap forward—you live things very fast.
NE So you won't do it again?
MA I didn't say that. For example, the last thing I did, I filmed a soprano for the Paris opera, it's on their web site, a soprano called Barbara Hannigan and… Well, there you have it. Yup. That's how it goes. It's a lot of work. It's good to work a lot beforehand, as an actor, and of course as a director.
NE How do you prepare for a part?
MA I get rid of the script way ahead of time. I learn it in an extremely bookish way, absolutely uninflected. Later, when you're shooting, since movies are really expensive, you have to be sharp. You have one morning and that's it. So you have to be sharp. I often say this, and it's true: I prepare like an athlete. It's athletic work. You have to be able to do it slow, fast, in English, in French. I really admire orchestra musicians for that. They're told, "Let's take it from measure 43," and everyone is ready to go from measure 43. That's really what it comes down to—you have to be ready like an athlete. The lines need to be there to a point that when you get on the set anything becomes possible. I try to come without principles—without an intention.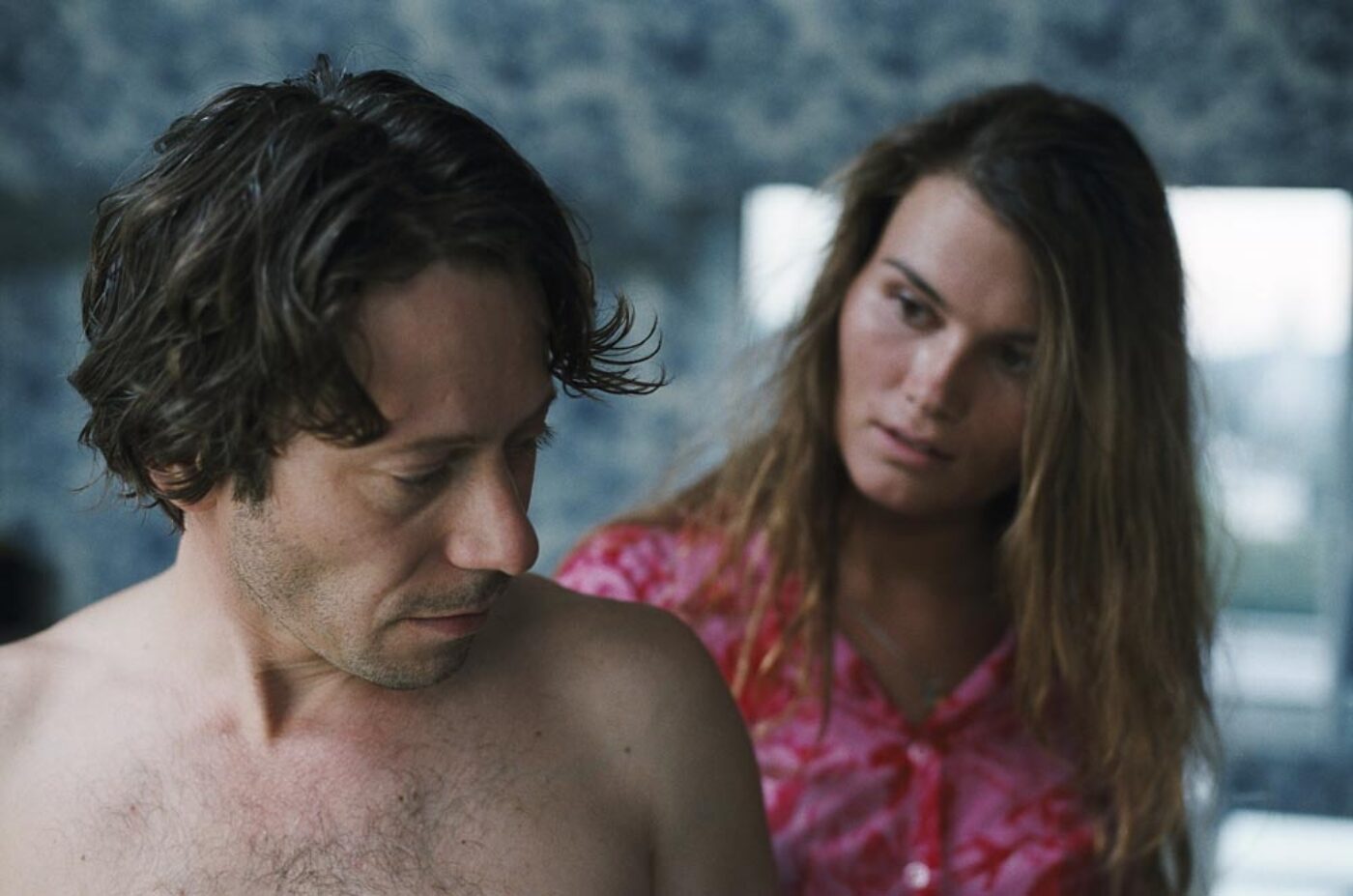 NE But as a cinephile, and a director yourself, how do you prevent yourself from having preconceived notions when you work with great directors like David Cronenberg or Alain Resnais?
MA Curiously, when you work with directors like that, you're immediately and exclusively dealing with work. They are craftsmen making each particular shot as if they had never made one before—and aren't even sure they're going to pull it off. That's a little less true about Cronenberg, who is a very self-confident man, and who works from inside his truck with a big monitor. He doesn't even come on the set—he has a script supervisor who comes and whispers: "You should do so-and-so." He does one or two takes, and you wrap five hours early, and that's that. He always shoots with the same extraordinary DP—it's a smooth operation. There's something very mental—very constructed about what he does. But Polanski is something else entirely. You see him over there [Amalric buries his face in his hands and digs his fingers into his hair, imitating Roman Polanski.] "Hold on, hold on, oh God, how am I going to do it, be quiet!" 
 
What can I tell you? Right away you're plunged into the work. Polanski called me nine days before we began. He changed actors nine days before the shoot. You don't have time to ask yourself questions. Ultimately, the most impressive people are the ones who make the fewest speeches. You're immediately into something. What I really love about cinema is that you get to a place where the words "auteur," "artist," or "art," do not exist. You do what you can. Let's say that we have to shoot here—we hadn't planned for this fucking construction work to be going on—with that noise. We have a scene with dialogue. What do we do? We can't shoot here tomorrow, because we have another location we can't change, so we have to do it. So what do we do with that noise? That's when things get interesting. Do we open the windows and play with the fact that there's lots of noise? Do we tell ourselves it's not a big deal—we'll do it in ADR—and maybe that'll be interesting? Or do we look for a totally different place and wind up shooting the scene outdoors? That's what cinema is.
Translated from the French by Nicholas Elliott.
Mathieu Amalric: Renaissance Man, a retrospective of films directed by and starring Mathieu Amalric, co-presented by Anthology Film Archives and the French Institute Alliance Française, continues to screen at FIAF until December 15, 2015.
Nicholas Elliott is the New York correspondent for Cahiers du Cinéma and a contributing editor for film at BOMB.