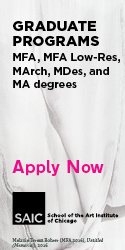 If Art is the sedimented history of human misery, as Adorno said, it can also be the consolation prize for a broken heart. In her debut collection, Masha Tupitsyn is at her best when recalling emotional disaster, and when she aligns herself, to this end, with the strategies of Kathy Acker and Chris Kraus. In the story "Proverbial," Tupitsyn writes around the italicized words of Jean Rhys ("I think I read that you weren't even fucking, that you just wanted everyone to think you were. When she looks at herself in the glass, naked, she's as proud as Lucifer. In the romantic tradition, and very generous. I think you wanted to get in on all the action. I think your face is collapsing … .") in a technique similar to one employed by Acker (My Mother: Demonology being one example, in which Acker used the writings of Laure, Georges Bataille's great love, as a starting point). In a similarly potent way, Kraus's I Love Dickdissected the narrator's infatuation with a cultural theorist, Dick, creating a fascinating account of romantic obsession, sexual jealousy, and the ego on fire.
In Beauty Talk, too, there is a compelling amalgam of love and theory, movies and demons. These stories read less like short fiction than accounts in which movies mark moments of emotional apex. About Hitchcock's relationship with his blonde actress: "He switches her on like a porch light over and over again. He loves the clicking sound. In the process, he screens all the brunettes like a phone call he doesn't want to get." This book is as much an exegesis of disappointment as of movies, with the solace of a dark theater providing the proper setting for the unreeling of the unconscious, and for looking back at love, lost and found.
Beauty Talk and Monsters came out from MIT Press in May 2007.
Originally published in
Featuring interviews with Chuck Close, Kara Walker, Mamma Andersson, Howard Norman, Peter Nadas, Bela Tarr, Benedict Mason, and Kate Valk.