"I still seek for eternity, which maybe is like a rainbow-colored butterfly flying away, suddenly in front of your face."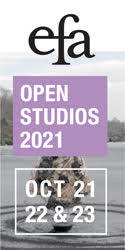 Masaki Batoh currently leads The Silence, an unclassifiable band that blends folk, prog, drone, and heavy psych into a beautiful swarm. Batoh is probably most famous for leading the band Ghost (the original one, not the current metal one) for about thirty years until they recently broke up. Ghost was a band that had an immeasurable influence on my own music, particularly when I was recording the first Six Organs of Admittance records in the late twentieth century. I was lucky to be able to tour across North America with Ghost in 2005. Every night, Batoh and his band—including guitar wizard Michio Kurihara—would slay audiences left and right. Through touring, Batoh and I became friends. He is serious yet funny, always gives me great musical advice, and often shows a level of sensitivity to the people and things around him that I find inspiring. In this interview, his answers give some hint as to how this sensitivity runs through all the parts of his life.
In what follows, Batoh has asked that I edit his answers for clarity; however, some of his phrases and words would be greatly diminished if I were to change them, so I've tried to maintain his "style" of communication. Parenthesis are his, brackets are mine. Hark the Silence is out November 20, 2015 from Drag City.
Ben Chasny To start off with, I was wondering if you could tell me about your relationship with the acoustic guitar.
Masaki Batoh Well, I started playing when I was nineteen years old while attending a university in Tokyo. I borrowed my friend's guitar for a year. I just tried to put my left fingers on the frets correctly! You know, it's totally hard for beginners (even for me now). After a few months I wrote a song, which turned out to be not so bad. Back then, I wrote a heap of bad songs, and lyrics as well.
My first encounter with great acoustic-guitar players were all British—such as Martin Carthy, Bert Jansch, John Renbourn, Dave Evans, and so on. The chord voicings of Bridget St. John inspired me a lot. Also, of course, American folk and blues like Son House, Blind Lemon Jefferson, Peg Leg Howell, Fred Neil, and Led Belly. Tom Rapp was a great influence on my music, and Fred Neil opened my eyes for twelve-string guitar. Rapp put second-string-gauge strings (0.15 or 0.16) where the third string should be. It sounded like a beautiful bell rather than a guitar. So, I have been influenced mostly by Western guitar players.
BC One of my favorite acoustic guitar parts that you've written is a line for your cover of "Yoo Doo Right,"Batoh released two solo EPs (A Ghost From The Darkened Sea and Kikaokubeshi in 1995 and 1996, respectively), which were then complied by The Now Sound into one LP, Collected Works 1995–1996, later reissued by Drag City in 2004. originally by the band Can. Your guitar manages to capture the power of their bass line, drums, and guitar while at the same time being very minimal. Was Can a big influence on what you wanted to do with music?
MB Actually, no. I liked them but was never under their influence because—at the very beginning, when I met their music—I had to find out they were completed on a very delicate balance of materialism and spiritualism. Their magic was in the studio as improvisation, as well as in beautiful compositions with two great singers. Holger [Czukay] was a great producer, too. But I was very disappointed with their method, which maintains the balance on intent.
But my biggest acoustic influence was Martin Carthy in England. His guitar technique might be found in my playing a lot. In 1988, I was in London for a couple of months, and while there I had taken lessons from him. Drop-open-D tuning and sweep-fingerpicking were my treasure. (BTW: I often answer questions in interviews as to what music influenced me. My father is Tom Rapp; mother is Patty Waters; elder brother is Damo Suzuki; younger brother is Ben Chasny; and my teacher is Martin Carthy. I have sisters: Jennifer Herrema and Joanna Newsom. All of them are close and great artists to me, always.)
Modal (interchanging) chord and sweep-harmonic fingerpicking at the same time was the theme of this cover. Coincidentally, my lesson's tune could be fitted with a fragment of Malcolm'sMalcom Mooney, singer for Can from 1968–1970. lyrics of "Yoo Doo Right." So this cover tune was born. When I played this cover to them MichaelMichael Karoli, guitar player for Can throughout their existence. He passed away in 2001. praised me much. He said he loved it because it was totally different to their original! RIP to sweet Michael.
BC You're the only electric guitar player now, as compared to in Ghost when you had Michio KuriharaMichio Kurihara, a legendary guitarist most well-known for his band White Heaven. He played with Ghost periodically over the years and became a full-time member toward the end of the band's run. playing lead. Do you approach the electric guitar differently from the acoustic?
MB Oh, good question. Mostly I played acoustic guitar in Ghost since I met Michio when we were young, in the '80s. Before I met him, I played the electric guitar as well as acoustic guitar in some other bands—for example, Sweet & Honey.Sweet & Honey was an early band that Batoh participated in. The Now Sound released their Live At Your Cosmic Mind LP in 1997, which was later reissued by Drag City in 2004. The record is dense and rhythmic, with heavy guitar and echo—to my ears, similar in style to early Marble Sheep & the Run-Down Sun's Children. No one knows that he was influenced by my electric guitar style. He was influenced by my gear as well. I used to put a Roland Space Echo RE-201 on top of my amplifier. Sometimes I'd even use an 8-track open reel-to-reel deck too, to get a high-gain and tape-echo-unit sound. Anyway, now I lost the greatest guitar player in my band for his private reasons. On the other hand, I accidentally found much happiness to play the electric guitar again. That's fun.
BC You and I have a person in common whom we have both created music with: Hiroyuki Usui.Besides playing drums in an early incarnation of Ghost, Hiroyuki Usui played in many other bands in the Japanese underground, including Kyoaku No Intention (with High Rise guitar player Munehiro Narita) and in the 1980's with Fushitshusha. This era of Fushitsusha is under-documented (I've read they didn't really play at the time) but I have seen a video where Usui sings background vocals while drumming. Since Haino has made a point to mention that he is a singer first and foremost and that he is the only person to sing in Fushitsusha, I once asked him about the video, to which he responded, with a sweeping of the hand, "Only background vocals!" Usui and I formed a "by mail" band called August Born, which released one record on Drag City in 2005. Usui continues to release music. His last record, Sings The Blues, was released on the VHF label in 2014 and is a beautiful piece of melancholic, late-night acid folk. Usui played drums in a very early version of Ghost, correct?
MB Yes. He was in Ghost between 1988 and 1989. He was one of greatest free jazz drummers and a very philosophical hippy who is very strict in his beliefs.Legend has it that Hiroyuki Usui quit Ghost when they started to reign in their wild improvisations, putting him in the same continuum of untamable percussionists such as Angus MacLise, who quit the Velvet Underground when he was told he'd have to be at a certain place at a certain time to play their first paying gig. Oddly, Usui's first solo release, under the name L, is one of the quietest and least wild recordings in existence. I learned lots of things from him.
BC The only documentation I've seen of this period was on the Ghost DVD (Metamorphosis: Ghost Chronicles 1984–2004) that was released in 2005. It was very wild sounding. Is this the earliest stage of Ghost? Was it improvised?
MB Ghost was born in 1984. In my memory of this era, I just find us struggling to find out the truth of real new free music. We played with loop-taping units. So that archived video was four or five years later. Around then, we were completely avant-garde; everything we did was improvisation.
BC How did the band go from improvising to the more folky sound of the first record?
MB The first time we tried to make recordings only by improvisation. But the results were completely terrible, so I wrote a couple of songs and jammed in the studio. Some were lovely. They got put on an 8-track open reel-to-reel deck. The introduction of the first Ghost record starts as a war whoop, like chaos. I thought a track of crazy improvisation should occupy the whole side A. It was hellish idea. As a result, a couple of songs on the first Ghost record were improvisation, but mostly composition or jamming.
BC Just out of curiosity, have you ever heard the new band from Sweden called Ghost?Ghost, or Ghost B.C. as they are known in the United States, is a Swedish metal band that uses occult imagery.
MB Oh, no. But they wrote to me that they had respected our rights to the name after they decided to change their name to Ghost BC. It was right after the announcement of our dissolution. Funny, but humble sweet boys.
BC That's great that they're nice people… I was wondering what you could tell me about your early band, Sweet & Honey. I was reminded of that band because your song "Galasdama"—from the new Silence record—reminds me a bit of that sound. What was going on in your world at the time of the Sweet & Honey record?
MB Sweet & Honey was a communal band, but actually had a much heavier and louder sound than on the records. I feel sorry they broke up in the middle of activity. Yes, "Galasdama" sounds like them a bit.
BC Interesting. So you don't feel the sound of the LP captured how heavy Sweet & Honey sounded? Do recordings exist of that heavier sound?
MB No, that's light stuff in comparison… There will never be more Sweet & Honey recordings, though I would love it. On the next recording of The Silence we're gonna be doing a couple of Sweet & Honey tunes. Look forward to it.
BC I will. Back to the song "Galasdama." Who is singing at the end? This song was a live performance? It's really amazing.
MB Jan Steigter,Jan Steigter also plays in the duo Jan and Naomi (no relation to Naomi Yang, who has recorded with Batoh in the past).  our bass player, sung the last part. I love his emotional singing. The basic part of this song and some other tracks were recorded live. So the texture may be rough, but if one listens carefully to that song, they may find out the magic in it is that the rhythm changes at every verse: 3/4, 4/4, 5/8, then 4/4.
BC Please tell Jan I love his singing on that song, too. He has such a commanding voice that I thought it must have been someone much older.
MB Jan has very special voice. He's just twenty-four years old but is already grown!
BC In your interview with Will Oldham you talk a bit about your Brain Pulse Machine, which you not only used to record an album,Masaki Batoh, Brain Pulse Music (Drag City, 2012). but also toured with. From my limited understanding, this musical device is dependent on different types of brain waves that come from different levels of meditation.
In that interview you said you wouldn't go into detail about it, but I would very much like to hear about this device. I'm curious as to how you can meditate as performance. In the videos I've seen you have someone else using the Brain Pulse Machine onstage while you play instruments. Did you ever use it onstage as well?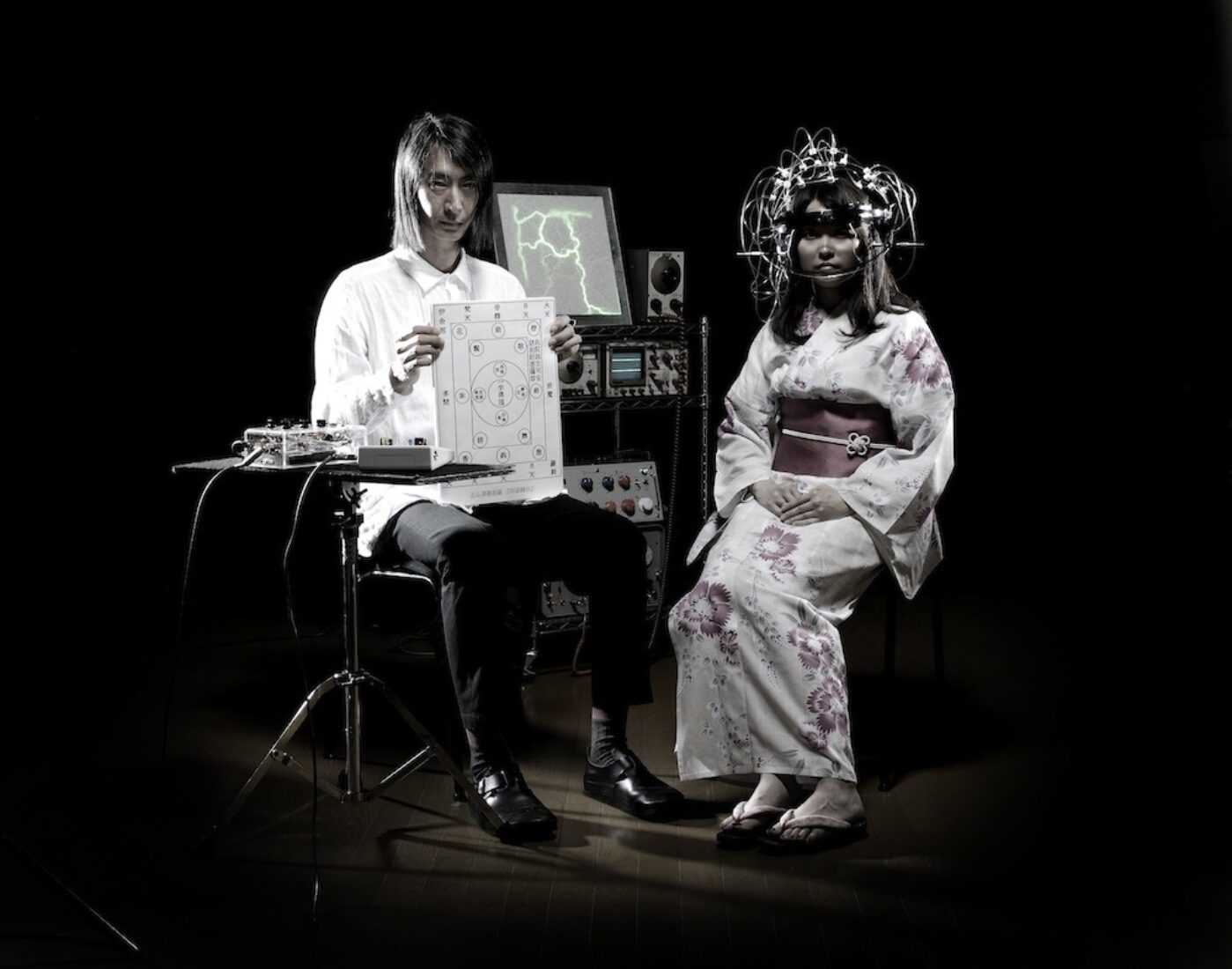 MB The ultimate objective is to utilize BPM (Brain Pulse Music) as a therapeutic instrument for patients with congenital abnormalities of the nervous system (including developmental disorders and epilepsy) by controlling their abnormal spikes (on the electroencephalogram), and as a means of training the patients to maintain a normal level of brain waves. It's also thought to be an effective therapy for depression and panic disorder, as well as improving quality of life. The BPM machine created for this project has been developed and built by MKC Inc., upon my request. It consists of headgear and a motherboard. In order to see the immediate effects on the level of brain waves, special goggles that project indicator lamps (synchronized with the motherboard) are worn by the performer. Brain waves picked up from the parietal lobe to the frontal lobe are sent via radio signal to the motherboard. The motherboard then converts the radio waves via a generator into a wave pulse, which is then output as a sound image. Due to the concurrency of the action, the second-by-second reflection of our mental state renders itself as sound and we hear it instantaneously. By controlling their mental condition one can manipulate sound without having to hold a musical instrument, though this requires training to a certain extent; on first applying the headgear, not everyone will be able to control the sound to their satisfaction.
Basically, the machine responds to alpha waves that shift to delta and theta waves emitted by the brain in a meditative state. Through a state of total relaxation, or by reaching a state of anatta (not-self), which is different in nature than that of will power or psychic abilities, the machine captures the microscopic fluctuation of brain waves. The "awakening" that emerges from a relaxed mental state becomes an important key to this program.
When I initially conceived of the idea for this project it was purely out of an interest to realize music from extracted brain waves. There have been performers in the past who have made similar claims, but they have utilized electric current, static electricity, and blood-flow volume in the brain, thus not music contrived from brain waves  in the purest sense. I toured North America and Europe in 2012. In every city I had one or two test volunteers on stage. I used hypnotism, acupuncture, moxibustion, or some suggestive inducement to lead them into a deep, meditative brain-wave mode. People want to call such a state a "trance."
BC Thanks for your detailed explanation. I was curious how it worked.
MB You're welcome. That device is normally a medical one. Do not try dangerous brain-pulse experiments, everybody. Drag City has sold out of BPM devices already.A handful of Brain Pulse Machines were manufactured for sale. As Batoh mentions, they sold out fairly quickly.
BC You've kept vigilant about making sure people don't forget about the injustices done to the Tibetan people by the Chinese government.Besides musically, Batoh has also protested in front of the Chinese embassy, footage of which appears on the Ghost DVD, Metamorphosis: Ghost Chronicles 1984–2004 (Drag City, 2005). Ghost released a record called Tune In, Turn On, Free Tibet, and the first Silence record also has a beautiful song written for the children of Tibet. In today's age, it seems uncommon for artists to communicate on a political level. Only very recently have I noticed that younger people are becoming politically motivated in their music again, which gives me hope. Can you say anything about the nature of protest and raising awareness with music?
MB To be political or to protest social problems has a different meaning for every musician—especially political expression in lyrics. In the early '60s, the world had only less than fifteen years since World War II and those continuous armed conflicts. People were afraid to go back. People were exhausted with violence, poverty, meaningless death, and destruction. So it was natural for ordinary people to sympathize with protest songs or the political expression of artists. Every art and mass media should keep a neutral attitude and watch the hierarchy, to keep distance from them. Some of the American folk singers did the right thing. Woody Guthrie in '50s: he always kept standing on poor men's side with his weapons, an acoustic guitar and his voice. I was strongly influenced by his life when I was young.
One of the greatest American bands, Pearls Before Swine, protested the Vietnam War. Their leader, Tom Rapp, was the first American musician who was followed by the CIA, right after their release. Their weapons were just guitars and voices, you know. It was natural to express themselves this way. In my case, I encountered the situation in an invaded Tibet of the early '80s. It was a shocking situation. I believed I had a spiritual bond with Tibet from long, long ago.
Personally, my expression (including real action, not just thoughts) reflects all phenomena in this world. Music and lyrics should not be only socially political all the time—nor should they only be dreamy, emotional, or aggressive rock 'n' roll lyrics, like a haze. My lyrics and music reflect all phenomenon including political visions and fantasies. Unfortunately, I haven't listened to other music for a long time, so I am not sure what other musicians do. But I believe there must be "open eyed/awakened" musicians who are involved in much the same impulse as I am.
BC Speaking of Pearls Before Swine, you've always played great cover songs from bands like them, and Can, who we talked about earlier, and even the Rolling Stones. On the new record you perform a wonderful version of "Little Red Record Company" by Damon and Naomi.Damon Krakowski and Naomi Yang, a duo who have released records on the Sub Pop label (including a record with Ghost, co-released with Drag City) as well as their own 20/20/20 imprint. They are also head honchos of Exact Change publishing company. Along with making music and books, Naomi is a filmmaker, photographer, and award-winning graphic designer. Damon is a professor and has recently been writing sharp criticisms of current music-streaming trends. He also hates leaf blowers. You've also recorded a record with them, and I know they were in Japan just recently. How did you meet them?
MB In 1993, Ghost did our first US tour with Magic Hour. Two of the people in Magic Hour were Damon (drums) and Naomi (bass).The other two members of Magic Hour were Kate Biggar and Wayne Rogers, owners of the (now sadly closed) Twisted Village record store and (still happily alive) record label of the same name. They are also two of the three guitar players in Major Stars, a band known for insane guitar solos and scientifically minded drumming. Naomi had found Ghost a couple of years before, and we had the chance to tour together. We loved their personality and music a lot. On the road we had enjoyable troubles, such as fighting, destruction of venues, etc. It was the most rock'n'roll tour of our lives. We've been very good friends to support each other spiritually.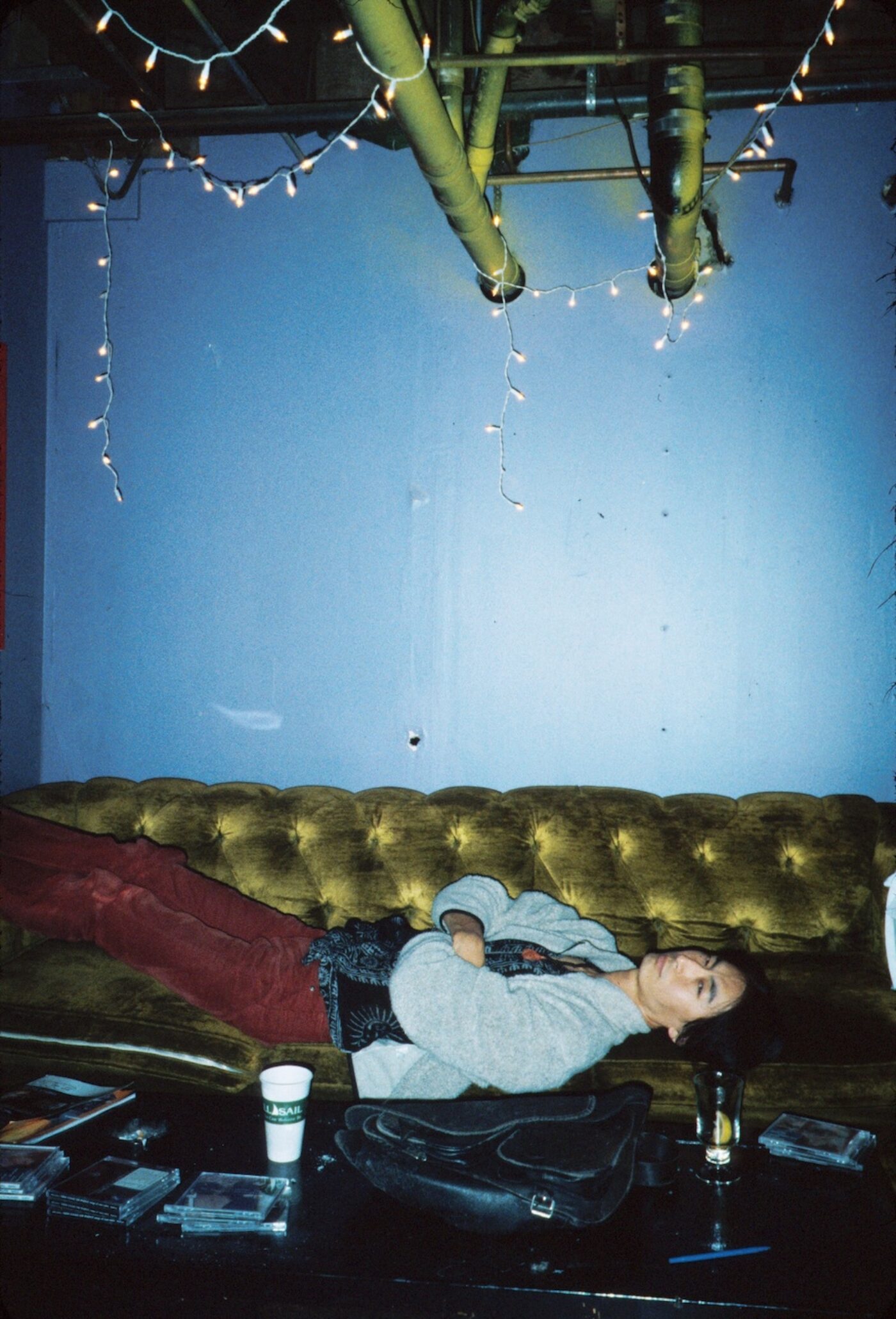 BC The Silence records sound very deep and warm due to analog recording technology. Is that something that was on your mind when you first decided to start playing music after Ghost broke up? Or did the decision to record without using digital methods come later? Is it hard to find a studio that doesn't record digitally?
MB It coincidentally—but probably consequently—just happened. In autumn 2013, we found our main sound engineer, Mr. Fujii, dead in his room, alone. Most of Ghost's work had been done by him. He had generously supported us, always. He was my musical brain on recording for many, many years. Although I was not shocked with his sudden death—I've become used to facing the death of my patients—I was at a loss with how to act, at my wit's end. With dry grief, we had to seek a new engineer for a new band, and just after his funeral. I remembered his words, which were: "Visit Mr. Kondo if you're totally lost on recording." Mr. Kondo was his elder, since the late '80s. He's famous as an analog recording engineer in Tokyo. Without any other hope, I visited him one day. He's a very professional sound engineer with his own studio, which is close to my home. It was big LUCK to see him, and thanks to Mr. Fujii. Mr. Kondo is a man of granite to keep a beautiful analog recording system in his castle. You should come to Gok Sound in Tokyo someday. You will just be amazed with his beautiful work.
BC I would like to one day.
MB Yes, please. They welcome you!
BC I'm very sorry to hear about Mr. Fujii. I know when you toured with Magik MarkersTrio from Connecticut known for rabble rousing. They toured the US with Ghost in 2010. they said that Mr. Fujii was a wonderful person who offered to do sound for free for Markers every night. They said they gave him strawberries on the last day of tour. I heard he also sent them postcards after the tour.
MB Oh, that was lovely touring. Fujii did great work every night with the broken PA systems of broken clubs. His specialty was his warm heart, being on the musician's side whenever. The monitor was always perfect. We never worried about it. Of course, the outside sound for listeners was also beautiful.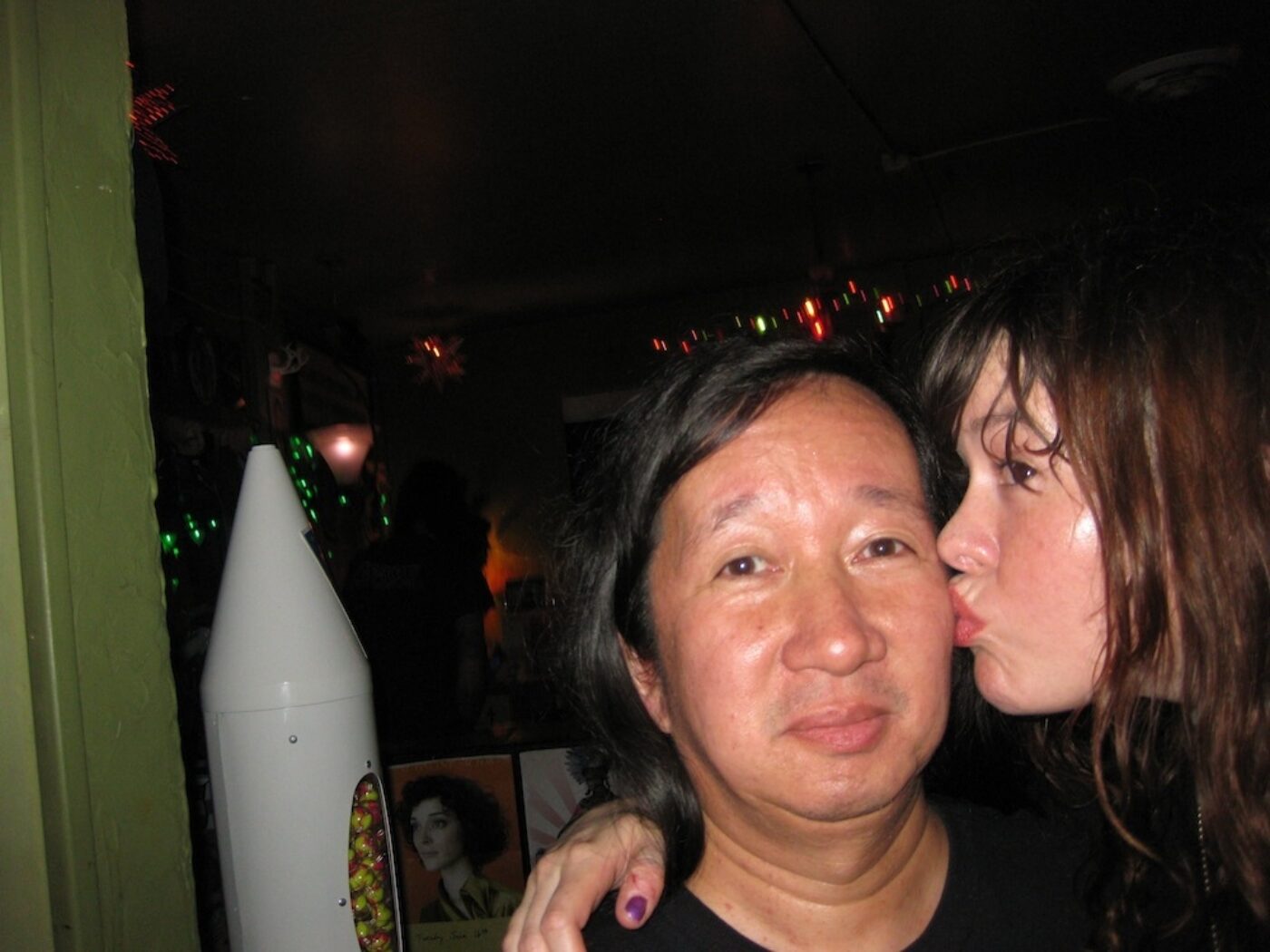 BC Did you ever find out who found the lost rose in the warship?A reference to the Ghost song, "Who Found a Lost Rose in the Warship" from their Lama Rabi Rabi record (Drag City, 1996).
MB Not yet, sorry! Have you?
BC Not yet. I hope it has not been lost again in the warship.
MB Actually, that old Ghost tune "Who Found a Lost Rose in the Warship" was a metapher (not metaphor) to make people be awakened. The lost rose was a symbolic icon to get through darkness. The warship could be replaced by worship, of course. I'd love to insist that "despite having religion or not having religion, we should be humble to seek true love and eternity." For me personally, I can say I've found true love, finally. But I still seek for eternity, which maybe is like a rainbow-colored butterfly flying away, suddenly in front of your face. It's just a moment of eidolon. There's not the slightest doubt about it. It's close to you. Be yourself.
BC You work as an acupuncturist in a hospital. I was curious, how did you come to do this sort of work? Where you drawn to it as a child?
MB At the university in Tokyo, when I was studying philosophy, suddenly lightning spiked my head. I felt myself like a hermit in the desert. Suddenly, awakening struck my brain: Is there any meaning to heaping up the knowledge? For what? To be smart?
BC Just to clarify, you mean that you had a thought that was like a lightening flash, correct? Or do you mean that you were physically struck by lightning?
MB Not physically I hope! I suddenly got a flashing beacon one day. That lead me to eternity. Then I dropped out at once. I learned just one precious thing there: the treasure of Oriental thought. Actually it's an ancient Chinese thought. ShoYo (Shao Yong) created the Senten-zu( the innate figure) to describe the forming of the universe with numbers, and Shu Ton-i (Zhou Dunyi) wrote "The Theory Based on the Figure of Taiji," based on "the figure of taiji," to preach forming a theory of the universe. It is described as such: "unlimitedness" —> taiji (the root of all things) —> yin-yang (positive and negative, light and shade) —> wu xing (Five Movements, Five Phases) —> sudden appearance of all things. (Chu interpreted "unlimitedness" as taiji.)In this interview and the one conducted by Will Oldham, Batoh refers to the five elements of Eastern thought: water, metal, fire, wood, and earth. In this interview he contrasts them to the four classical elements of Western thought: water, air, fire, and earth. It is a mistake to think of the elements in these two systems as having the same meaning. The five elements of the Eastern system are not merely the elements of the West plus one more. Even elements that have the same name have differences. For instance, in the Eastern system, earth is central in its diagrammatic function, where as in the Western system it is not. However, they do share some basic concepts and a worldview, particularly when contrasted with modernity. Aaron Cheak, in his paper, "Taking Water To Fill In Fire," writes: "This kind of thinking is significant because it operates with a limited number of general symbolic principals that are expressed or embodied in a multiplicity of phenomenal processes encompassing the entire spectrum of existence, from metallurgy to metaphysics. In other words, a myriad of actual phenomena can be understood as instances of a fairly discrete number of symbolic categories or functions. This is in distinct contrast to the approach of modern quantitative science, which tends to generate a never-ending multiplicity of nomenclature to describe the infinite variety of observable phenomena." (From Alchemical Traditions, ed. Aaron Cheak, p194. This is a fantastic book for anyone interested in such subjects.)
Their thought created medical methods as well in 1,000 BC. Oriental medical arts are completely the same as Oriental thought. There's no meaningless argument, no more inconsistency on integrity verification in my thought. And you know, acupuncture, moxibustion, shiatsu, and oriental medical herbs are everything to our medical method. As a result, I took acupuncture. I decided to work for people with sickness. Usually we go to medical school for years and have an examination for licensure. After graduation we work as interns in acupuncture hospitals or Western medical clinics. Oh… such long, long twenty years have passed since I was an intern.
BC Does working as an acupuncturist have any relationship to your guitar playing, since both activities use your fingers? Does your job ever affect your playing, either for good or bad?
MB Actually, there's no stress for my guitar playing. My fingers are fine. It's good and bad, bro. It's too hectic everyday. Too many patients want to have my treatment—that's the only problem. I'm so happy to do it though. It's so good to see my great patients who are suffering from sickness but are proud. To touch my patients' souls heals me. That's what I feel every moment. I don't heal them. I just give slight support to their spirit, then some chemical reaction happens.
BC You mentioned above, when talking about politics, that your music reflects all phenomena. What about that which lies underneath phenomena and causes phenomena to appear?
MB There is no such thing as silence for which nothing is louder than the silence. You must understand that my expression varies, and music is merely one of my expressions. Acupuncture practice; other medical practice, instruction, and training; everyday casual conversation, and political and social activities are all what compose me. Music expression is merely one of my own expression as a whole. Therefore, this society and global social phenomenon which I take part in, in my everyday life, is the intimate expression of my material and metaphor. It is believed that each word spoken by Kuuya Shonin, the Buddhist priest who was active about 1,100 years ago in Kyoto, became a little Buddha. I do not possess such holy elements, but I believe logos is deeply related to all phenomena on this planet.
BC How do you see the relationship between music and the hidden?
MB Everything is connected very tightly, unconsciously, consequently, invisibly, like our shadows.
BC But what about the hidden component to music?
MB True nature of the music is the metaphor itself and its invisible things behind (underneath) the music. It generates the imagination of the listener and separates them from their everyday life. As a simple example, happy music shakes the soul and makes the listener happier, sad and dark songs make a listener gently emotional. My lyrics are full of metaphors. Because there are so many ways to visualize my music, every listener will find very different impressions. But that is the way it should be—a definitive and blind expression corrupts musicians and listeners.
BC It's a serious matter, something we have been dealing with in the West since Aristoxenus argued that the foundation of music is the ear—what we can hear—while Pythagoras argued that the base of music lies hidden, underneath what we can hear, and is based on "numbers."
MB Music is the art of the sound, which results from the movement of the soul. Intentionally or unconsciously, it returns to the soul of the creator through the soul of the listeners. Listening to the sound of silence is the ultimate purification of the spirit. The cosmology of Aristotle, which indicates concentric structure, seems metaphysical beyond the idea of Plato's idealism. However, it merely looks like ephemeral materialism. I was disappointed to learn that its definition of four elements plus ether further continued to evolve into atomic theory, which even contributed to chemistry. That philosophy does not agree with me at all. Eastern medicine—based on yin-yang and the five elements—is "the medicine of examining the living man," which lies between mentalism and materialism.
BC Saying that music is the sound of the soul is a very Platonic answer, though! Maybe you are closer to the Greeks than you think.
MB I might be. In my very limited knowledge, Greek philosophy was pretty archaic and deep. They enchant me even now. But in the medieval era in Europe, people misunderstood them. They had done strange understandings and arrangements on them.
BC I agree that the Western system did lead, in one way, to a purely mechanical world view. However, I don't think it is the fault of the system, but rather the philosophers who later split spirit from matter. I believe that there is a hidden tradition in the West that does not see the world as purely material or mechanical. Unfortunately, this thought is hidden in the West, so you would not see people using this system to help people in a hospital.
MB Do you mean Kabbalah? Or Western astrology, Rosicrucians, Eliphas Levi?Eliphas Levi is the author of Transcendental Magic, its Doctrine and Ritual, as Arthur Edward Waite translates the title from French. Besides kick-starting the "occult revival," Levi came up with a lot of the imagery that most people think of when they think of the "occult," thanks to legions of metal bands and horror movies. Upside-down pentagram? Yup. Goat-guy sitting cross-legged? Yup. Or just alchemy? Yes, I agree with your opinion. In the West there was hidden mysticism to elevate human's spirit in addition to material science and medicine. Tell me more.
BC I think all of those movements try to look beyond the purely material in different ways but all are related. Eliphas Levi had his astral light; Western alchemy has its quintessence; Henry Corbin had his Mundis Imaginalis; and Kabbalah has many concepts, from Ain Soph to the Ruach.All you esoteric specialists need to pipe down right now. I'm not reducing all to the same plane, yet I'm aware that all these ideas interpenetrate each other. This is just an interview, and we don't have room for analyzing the particular relationship of all these ideas. All of these systems are ways of trying to look past the purely material. One problem is that in the West, tradition has been shattered, which leads people to settle for more watered-down ways, which is what the new age movement is all about. Still, there are a few people who do not settle for the new age. These people try to keep some sort of tradition alive. Sometimes these systems emerge in artists and thinkers—such as in Jacob Boehme, who heavily influenced both William Blake and Hegel's dialectics. So we can see an esoteric current flowing through art and philosophy in the West.
We could probably talk about this for a long time! Probably longer than people would want to read in an interview. But I will ask a related question: I mentioned the Kabbalistic concept of Ruach, one meaning of which is "breath." From my limited understanding,Based mostly on Cheak's "Taking Water to Fill in Fire,"as mentioned above. breath is an integral part of Taoist internal alchemy, as well as a component in reversing the stages of manifestation so the "many" return to the "root of all things." On the new Silence record, you have a song called "Breath Figure." I know that alchemy is not the same as acupuncture and music, but can you tell me what breath means to you?
MB To me, there's delight that your knowledge is much wider than mine regarding Western mysticism and thought. My memory is rapidly disappearing these days. Once I loved them. Although I studied and was sunk in the depth of that philosophy, now I forgot everything! The reason I forgot was that when I was twenty-one years old I suddenly found out those philosophies and my knowledge won't help people the least in my public community. Knowledge, thought, and ideology were too empty to elevate people up into a higher order. Especially ideology, which was originally invented to make us happier, was damned. See what they did in the past. But Oriental thought, especially the acupuncture part, can help people. I simply want to stand on the poor man's side.
BC My knowledge is pretty basic, to tell you the truth. But I was curious about that song specifically. You're performance is more spoken than sung. I was hoping you could tell me about what you are saying and what the song is about.
MB Well, "Breath Figure." Inhalation and exhalation are both small life and small death. It's just a moment. Life and death are the one repetition. One part of this continuous phase is THE ETERNITY. Death is the beginning of new life. Just a re-genesis. Touch my breath figure, et cetera.
BC Rumor has it there are to be three Silence records. We are going to see the second record at the end of November. You mentioned that there may be some Sweet & Honey songs on the third. What else can we expect from the third Silence record?
MB The first record was done in July and August of 2014. The second was done after three months, as a live session recording. We asked Drag City to launch a new recording this winter, 2015, but they told us "Wait until the second record comes out," and "Let's see what happens." Well, that can be understood. They were successful at reducing the Jap mob to order. But at same time they may have reduced our creative passion? Anyway, we have been waiting for their war whoop. Ghost had only made nine records in thirty years, though. We can make three records in a year now. That's why there are some chemical reactions from sparking passions for us. The third record should be more of a variety: Japanese rock and folk style, and archaic tribe music—some medieval, more modal folky, heavy rock, free jazz and blues, et cetera.
BC Did you have an idea about how each of the Silence records would sound at the beginning of the project?
MB No. Gok Sound got it. Who expected our mass production and my guitar solos? I think we are making spiritual communion. Groove was born. Now you don't need drugs anymore because we're the drug for listeners.
BC Will there be more Silence records after the third?
MB I think so, but no one knows if there's a tomorrow or not. We experienced a great earthquake four years ago.
Hark The Silence is out November 20, 2015 on Drag City Records.
Ben Chasny is a musician and writer who releases records under the name Six Organs of Admittance. His new album Hexadic II is also out November 20, 2015 from Drag City Records.