Mary Jo Bang: The Bride of Alliteration by Susie DeFord
Mary Jo Bang's poems are full of elbows and sharp, uncomfortable angles. She skillfully delves into the harsh crevices of life and mind and illuminates them with her alliterative, controlled verse.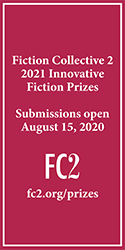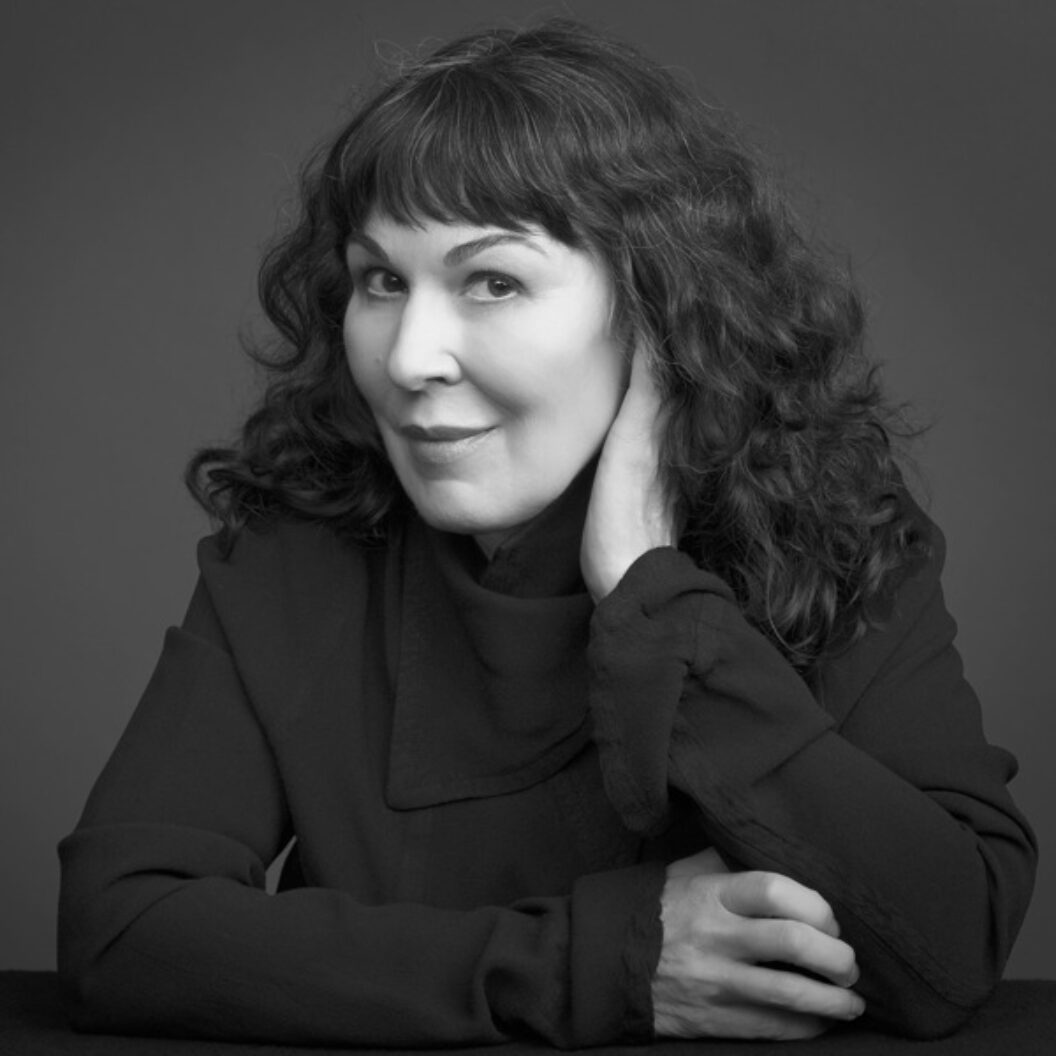 Mary Jo Bang's poems are full of elbows and sharp, uncomfortable angles. She skillfully delves into the harsh crevices of life and mind and illuminates them with her alliterative, controlled verse. Bang's latest book The Bride of E (Graywolf Press 2009) continues this tradition with an alphabetized heady contemplation of high and low culture. Pop and cultural figures are at the center of several of the poems. Bang waxes on Plato and Pee Wee Herman, Beckett and Cher—erasing the line of high and low culture and appreciating the art and poetry found in both, despite some obvious irony.
Prior to her life in poetry, Mary Jo Bang received a B.A. and M.A. in Sociology from Northwestern University, a B.A. in photography from the Polytechnic of Central London. She went on later to earn an M.F.A. in creative writing from Columbia University. She is the author of six books of poems, including Elegy (Graywolf Press, 2007) winner of the National Book Critics Circle Award, The Eye Like a Strange Balloon (2004), The Downstream Extremity of the Isle of the Swans (2001), and Louise in Love (2001). Her first book, Apology for Want (1997), was chosen by Edward Hirsch for the 1996 Bakeless Prize. Her poems have appeared in The New Yorker, The Paris Review, and The Best American Poetry and several other literary magazines. She is the recipient of numerous awards including a "Discovery"/The Nation award, a Pushcart Prize, a fellowship from the Guggenheim Foundation, and a Hodder Award from Princeton University. Her books Louise in Love and Elegy both received the Poetry Society of America's Alice Fay di Castagnola Award for a manuscript-in-progress. Bang was the poetry co-editor of the Boston Review from 1995 to 2005. She is a Professor of English at Washington University in St. Louis, Missouri.
Susie DeFord You studied sociology, medicine, and photography, and sort of took the long way around to poetry. How did these other professions/art forms prepare you for a life of poetry?
Mary Jo Bang I think both medicine and photography taught me to be obsessively observant. In medicine, patient observation pays off. In photography as well, you have to be extremely attentive to details, to notice shadows and predict how what you're seeing will translate to film, and later to photographic paper. If you aren't rigorous, and methodical, all that time and energy are wasted. Of course this was in the pre-digital, pre-Photoshop era. I've thought less about how sociology might have informed or "prepared" me to write. Perhaps by teaching me a certain kind of analytical thinking? Who knows whether any of these activities/professions/interests had any effect on my writing? I think sometimes, after the fact, we look for causality. It's possible that I could write the same poems I now write and if I'd previously been, say, a veterinarian, a locksmith and a legal secretary, I'd have some story that explained how these things were responsible in some way for how I write.
SD Do you still do photography? Have you ever thought about doing a book, poetry and photography?
MJB I no longer take photographs. Unfortunately every day has only 24 hours and mine are always filled with other things. I've thought many times about combining photography and writing, but I haven't really settled on a way to do it.
SD The titles in your latest book, The Bride of E, are an abecedarian. What made you decide to organize the poems this way?
MJB I initially wrote a poem called "C Is for Cher" and that gave me the idea of writing a book that would be a series of letter poems that would have a pop culture figure at the center each. I wasn't sure exactly what I would do within that constraint, but it seemed a useful way to begin. Then I found myself thinking about figures who seemed to belong to both high and low culture, like Freud, and that made me want to broaden the parameters. Then one day, I wrote a poem called "P Is for Plato and Pee-wee Herman" and I thought, Okay, in terms of culture, that pretty much establishes the maximum possible range. Eventually, the poems took on a life of their own and the letters themselves began to act as the sole prompt. I no longer felt compelled to place a known figure at the center of each. When I ran out of alphabet letters, I decided to extend the series by having alliterative titles for each letter.
SD Did you consider writing any of the poems in abecedarian form?
MJB I didn't consider that. The idea of using the letters as a way to generate poems seemed sufficient.
SD In an article about you in the Washington University paper Hana Schuster writes about The Bride of E, "These poems explore a contrast between high and low culture. She wrote each of them through the lens of an invented character, rather than through her own eyes and her own emotions." Can you speak about this?
MJBI'm not sure how to speak to that statement, because it's not anything I recognize having said! I'm sure I would have talked, as I did in the answer to your earlier question, about the fact that the early poems in this book often had at their center a cultural figure, but I'm quite certain that I didn't say the poems are meant to "explore the contrast between high and low culture." I may have confused her by talking the way the difference between high and low culture begins to dissolve with Modernism. And is all but completely dissolved once we get to post-modernism. You only have to think about Duchamp's "ready mades" or Warhol's silkscreen prints of newspaper images; Lee Harvey Oswald and Marilyn Monroe replace Greek myth and religious allegory on the walls of venerated art museums. Institutions no long exercise absolute control over what is worthy of being called art. But that's not explicitly dealt with in the poem.
In terms of writing through the lens of invented characters, this may come out of having spoken to her about the fact that every speaker in a poem, any poem, is a fictional construct. So in that way, yes, I guess you could say all the speakers in these poems are "invented characters." Writing is, after all, an act of invention. But the poems are not explicitly personae poems. Not like the poems in Louise in Love were.
SD Poets are so concerned with voice, how did you maintain your voice while writing from others' perspectives?
MJB I don't think I have any other perspective except my own. In poems I might wear a mask, or stand behind a curtain, but the voice is always mine. For me, voice is more or less a mirror of how the mind works. I can dress up like Cleopatra, or dress like Cher, or dress like Cher when she's dressed up like Cleopatra, but it's always me. Who else could it be?
SD There is a big difference in the line and feeling of the poems in Parts 1 and 2 of the book. Can you speak about this shift?
MJB The longish prose poems in the second section are, at least in part, the result of a struggle to break free of the stanza. On those rare occasions when I am able to break free, I find I write differently.
SD Do you think editing the Boston Review and teaching have informed your own work? How?
MJB Absolutely. Both teaching and editing have trained me to track my reaction to whatever I'm reading. Because of that, at some point in my writing process I stand back and read what I've written as if it had been written by someone else. Reading that way, I sometimes see I've done the very thing I might warn students away from doing. Or I see I've done something I would have found fault with, if I'd been an editor. When that happens I have to examine both the poem and my biases.
SD There's this illusion that many writers have the winning awards will somehow complete them or make them feel they've "made it." Has your life changed in any noticeable way since winning the National Book Critics Circle Award for Elegy in 2007?
MJB I don't know anyone who thinks that way. Most writers I know all realize that there's a great deal of luck involved in receiving awards. The nice thing for me about having Elegy chosen for that award is that I ended up meeting some people I wouldn't have met otherwise. Some of whom have become friends. I guess that's a change. How do you measure change?
The Bride of E is now available from Graywolf Press.