Mary Heilmann at 303 Gallery by Betsy Sussler
Betsy Sussler reports on Mary Heilmann' Two-Lane Blacktop show at 303 Gallery in February '09.

Discover MFA Programs in Art and Writing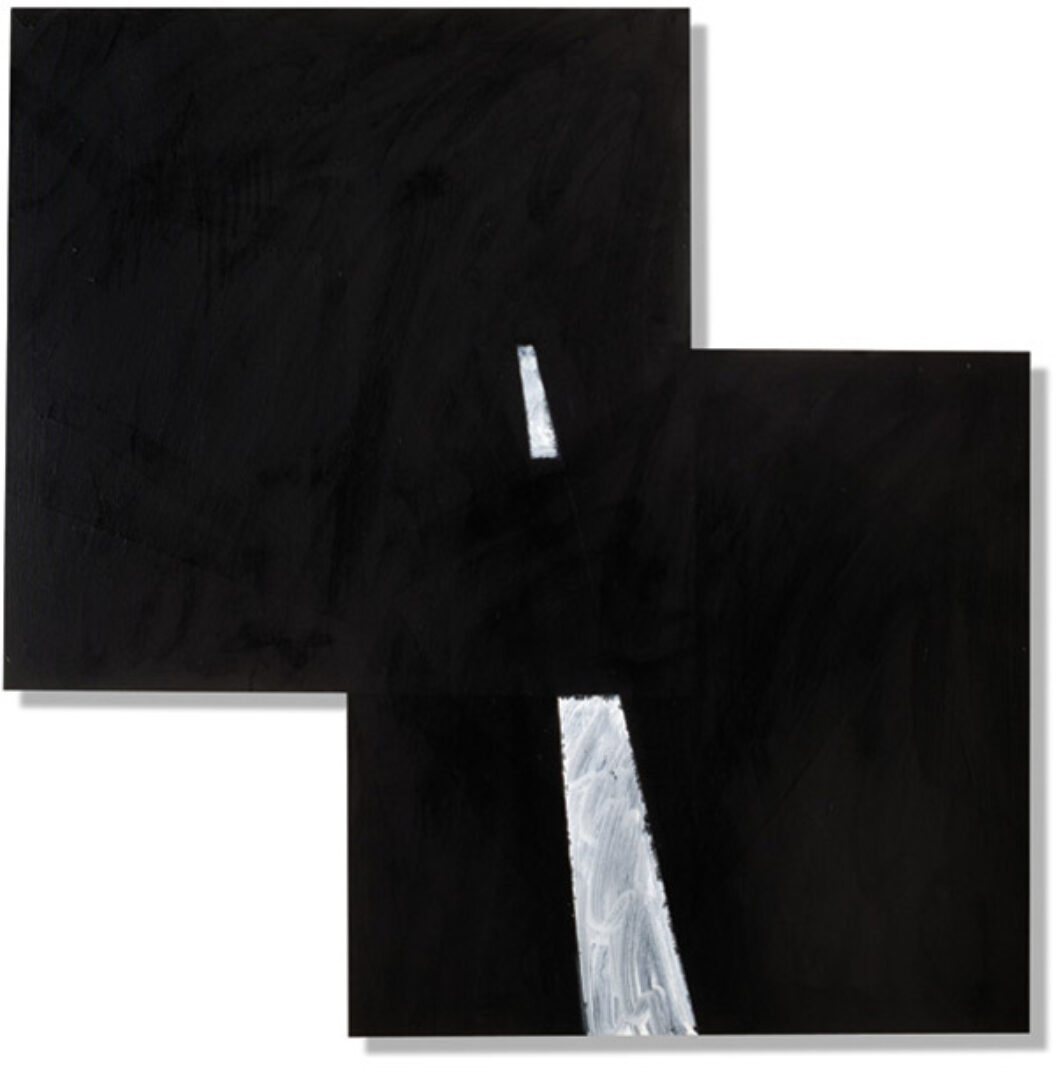 Mary Heilmann is one of the coolest painters I know. There is little separation between her life and her art. It's not that she lives her art; she is an abstract painter, and a masterful one at that. It's that she brings her life into the studio—there is a sparkle to her laughter, it resides in her paintings too—and she brings her artist's eye, her gift of observation, into the world at large. That facility is part and parcel of her wisdom, the ease with which she navigates the solitude of the studio and the jostle of society. Mary Heilmann paints to perfection by looking and seeing and applying paint until the work stands on its own, including all the drips and changes that got her there. This has never been more apparent than in her show, Two-Lane Blacktop, up now through February 21, 2009, at 303 Gallery in Chelsea at 547 West 21st Street. In these new paintings the two-lane blacktop continues beyond the canvas's edge, if only in our imaginations; what we see is an infinite moment, one that hardly seems to pause for us.
Betsy Sussler is the Publisher and Editor-In-Chief of BOMB.