An Evolution of Textures: Mary Halvorson and John Dieterich's A Tangle of Stars Reviewed by Jasmine Dreame Wagner
On preserving improvisational force and the fluid collaboration between two musicians.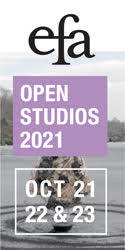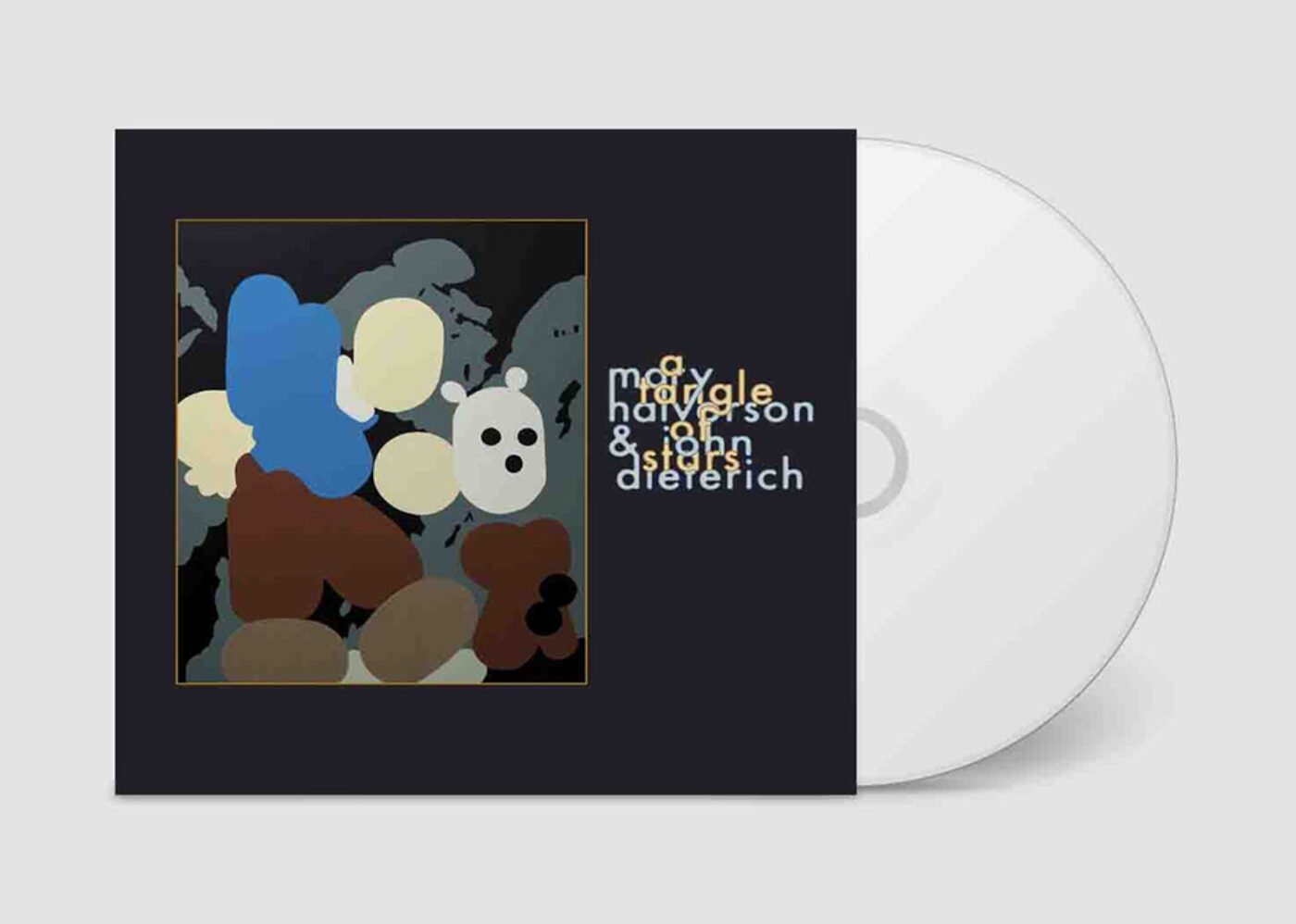 A first-time collaboration between prolific guitarists Mary Halvorson and John Dieterich, A Tangle of Stars is the result of longstanding mutual admiration that began when the pair performed together for the Unlimited festival in Wels, Austria. Halvorson had been invited to present a new collaboration at the festival and on impulse called Dieterich to join her in Europe; at the festival, the duo performed an improvised set on acoustic guitars, not the usual set-up for either of the accomplished electric guitarists, and both enjoyed the experience so much that they decided to continue to explore their collaboration in the studio.
As a musician and composer, MacArthur Foundation grantee Mary Halvorson often performs several roles as bandleader and musician, writing gnarled and scintillating exploratory music for her ensembles, including her Octet and Code Girl, while contributing to a number of diverse collectives and performing as an improvisor, approaching the unknown with a fierce virtuosity. Halvorson's impeccable technique, along with her ability to traverse styles and inhabit modes from jazz to rock, has led to collaborations, performances, and recordings with a wealth of associates including Tim Berne, Anthony Braxton, Taylor Ho Bynum, Jessica Pavone, Tomeka Reid, Marc Ribot, and John Zorn.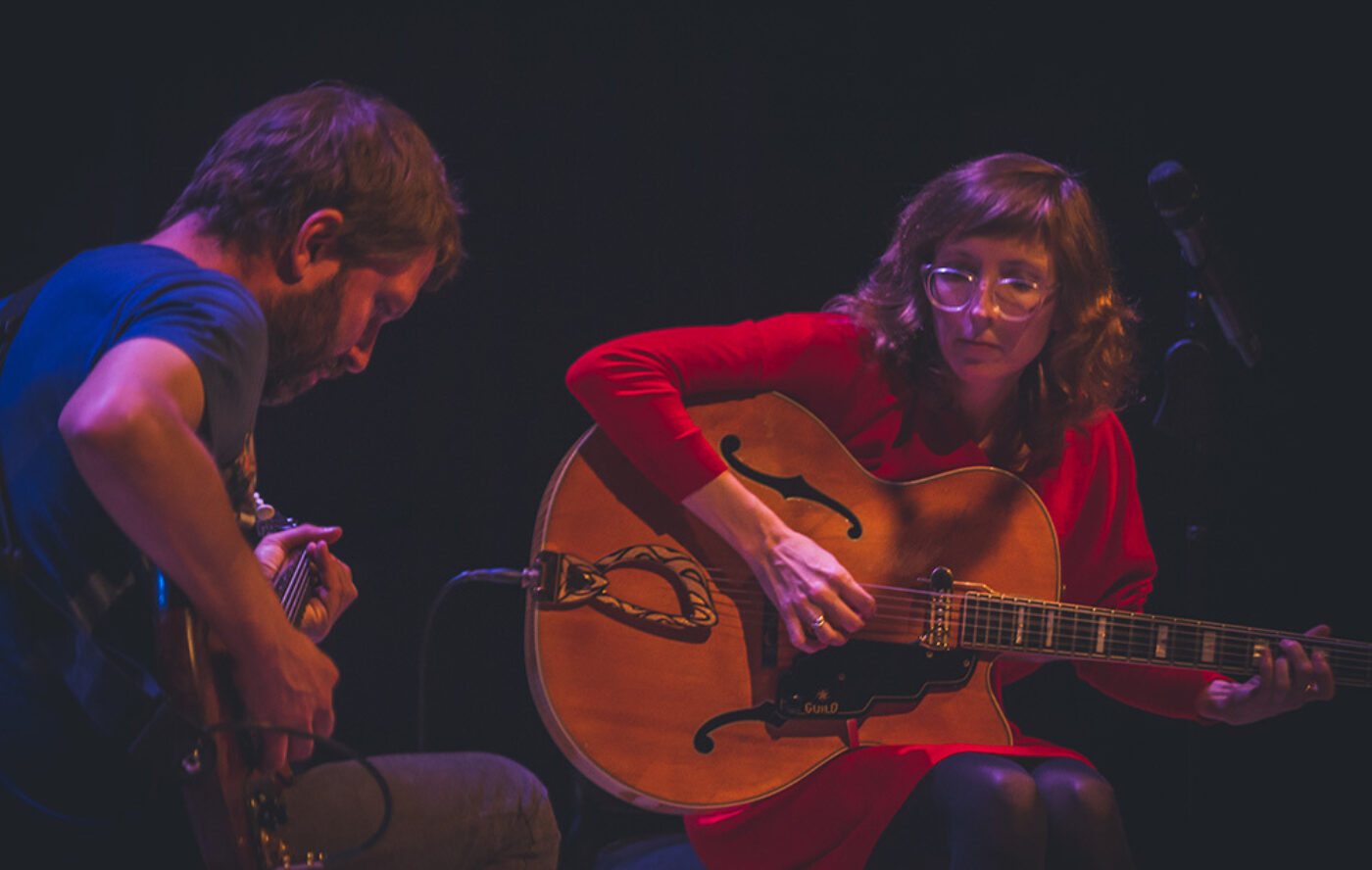 Guitarist John Dieterich has a long history of forging dark, noise-raked pop music with his critically acclaimed outfit Deerhoof. He plays his own music live with an experimental vitality while also producing, mixing, remixing, and otherwise working with the likes of Juana Molina, Xiu Xiu, A Hawk and a Hacksaw, Mike Watt, and Sufjan Stevens. Improvisation is a crucial part of Dieterich's creative process, live and in the studio. As a producer and as a musician, he experiments widely while recording, processing tones and sculpting sounds as they're being captured and after they've been recorded.
Composed and tracked over the course of three days at Dieterich's home studio in Albuquerque, New Mexico, the sessions for A Tangle of Stars presented a unique experience for both artists, who had exchanged sketches and sound clips over the course of a year before joining forces in the desert. Though both Halvorson and Dieterich initiated ideas, fleshing out each song was a true collaborative effort. Behind the board and before the mic, the artists worked swiftly to build out their compositions, co-composing counterparts to melodies and crafting arrangements with a spirit of freedom and exploration. "We did a lot of layering and co-arranging both beforehand and in the recording studio," Halvorson says. "Also, for me, it's notable that we did everything by ear, and it felt very refreshing to not be bogged down in notation and scores."
The songs that emerged from the Albuquerque sessions grew organically, and as Halvorson and Dieterich listened to their mixes, they felt the urge to honor the open and natural character of the process and what the recordings revealed about their partnership. They wanted to hold sacred the sound of that freedom, the sound of permission, the sound of the two artists playing in a room. "There was a consistent sense of both of us focusing really hard on making a cool record, each of us suggesting things and trying them out, and both feeling open enough that we could agree on what was working and what wasn't," says Halvorson. "I think this partially stems from a larger shared aesthetic and mutual respect, and partly from the fact that neither of us had a strong agenda about how the record should be, so we let it reveal itself naturally."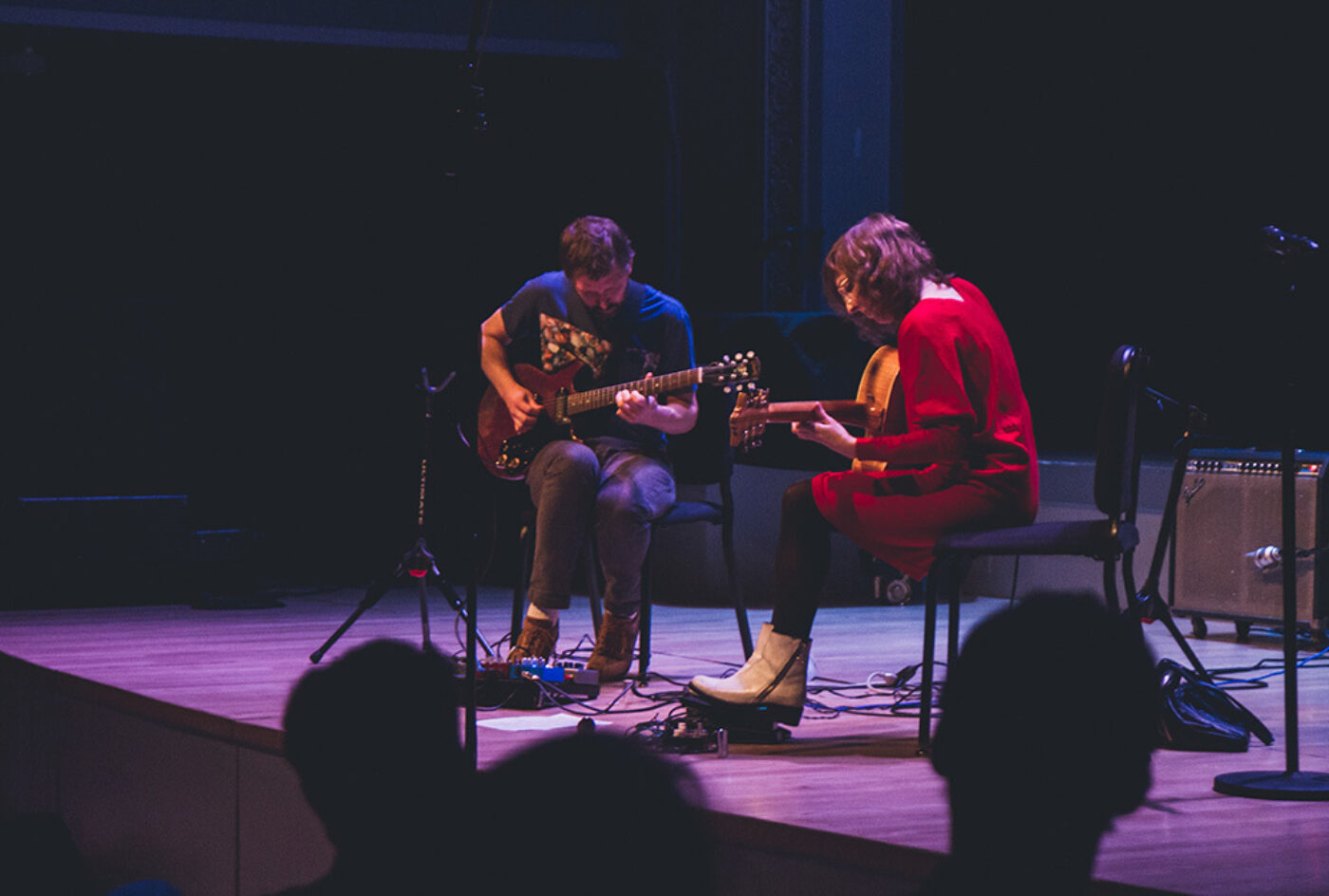 After the session in Albuquerque, Halvorson and Dieterich made a conscious decision to preserve the songs' mixes as they were, and not to add additional instrumentation or production, allowing the threaded guitar lines to remain at the forefront and dual in the mix, weaving about each other like ripples or streaks of color in a landscape. The musicians wanted to devote themselves to their original impulse: the connection born in live performance. It was important to capture the advent of their collective sound as it sped into being, brand-new, not overthought, overworked, or plotted.
"I think we tried to let the songs be themselves," Halvorson says, "without trying to force any slickness or to over-complicate things. At the same time, a sense of surprise felt important—having variety in how each song unfolds. I love the last track, which John wrote, 'Continuous Whatever.' It's thirty-seven seconds long. We left it that way because, to my ears at least, it felt perfect the way it was. There wasn't a need to force an improvisation, an extra section, or a variation."
"It was a conscious decision to not change what we committed to together," says Dieterich, "and to retain the spirit of what we did while we were in a room together and to let the album be whatever the heck it is."
And what is it? A Tangle of Stars is a continuous evolution of textures: two master improvisors sharing their personal systems, holding sonic and emotional space for their divergent styles to relate across shared time. These systems come alive in the accumulated chordal pulsing and arpeggiated runs of "Short Knives"; in the contrary motion of the guitars in "Lace Cap," which mimic conversation, an argument, a joke, and a sigh; in the intensely consonant then dissonant lockstep patterning in "Undercover Meltdowns"; and in the turn to a minor mood in "Balloon Chord," when the key cools as though the duo has stepped outside under the dark desert sky, two cryptographers fluent in each other's codes, looking up at satellites. In our time of Facetune and other augmenting image filters along with public relations strategies and algorithms mediating our experience of music, A Tangle of Stars demonstrates how subversive it can be to choose not to produce a record, but to stay true to the original improvisational force and fluid dimensions of a relationship between two people.
Jasmine Dreame Wagner is a writer, artist, and musician. She is the author of the collections On a Clear Day (Ahsahta Press) and Rings (Kelsey Street Press) as well as six chapbooks. An EP, Switchblade Moon, will be out in 2020.