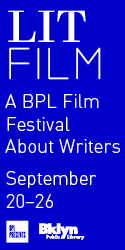 All I can remember about Bombay was everything seemed to be out of control. There were too many birds in the sky, too many cows in the street, and too many people. In total, I spent almost a month in India, and I can say it was a month in Hell. I did not stay in tourists' hotels.
Mary Ellen Mark's Falkland Road: Prostitutes of Bombay, originally published in 1981 (by Knopf) shows the desperation of women and children prostitutes waiting or working in the cattle-like pens where they plied their trade. This new re-edited edition does not let the reader ignore or escape the dire grittiness of these women's lives. As one quote says, "Often when I am with a customer, I hold my legs straight and he doesn't even enter me. After all, my body is my own." The accompanying image shows a couple lying on a filthy mattress surrounded by filthier walls. Almost none of the images show the joy of sex. The introduction of the book states that Mary Ellen Mark, 15 years ago, went back to Falkland Road and was only able to locate one of the prostitutes that she had befriended to make this remarkable essay. She suddenly realized that AIDS had taken its toll. This book is a must for those interested in seeing how women in India, and many other countries, are used for the gratification of men. I don't think prostitution will go away soon, and it should be legalized as they do in Holland so the women can be protected from AIDS and paid a decent wage for their work.
Falkland Road was published by Steidl Verlag in 2006.
Originally published in
Interviews Dana Schutz, Harrell Fletcher, Tacita Dean and Jeffrey Eugenides, Frederic Tuten and Bernard Henri-Lévy, Lynne Tillman and Paula Fox, Judd Ne'eman and Janet Burstein, Charles Atlas, and Marsha Norman and Adam Rapp.