"Maybe there shouldn't be any difference between how one looks at art and how one looks at anything else?" And I work on that premise. If it's interesting, it's interesting."

Discover MFA Programs in Art and Writing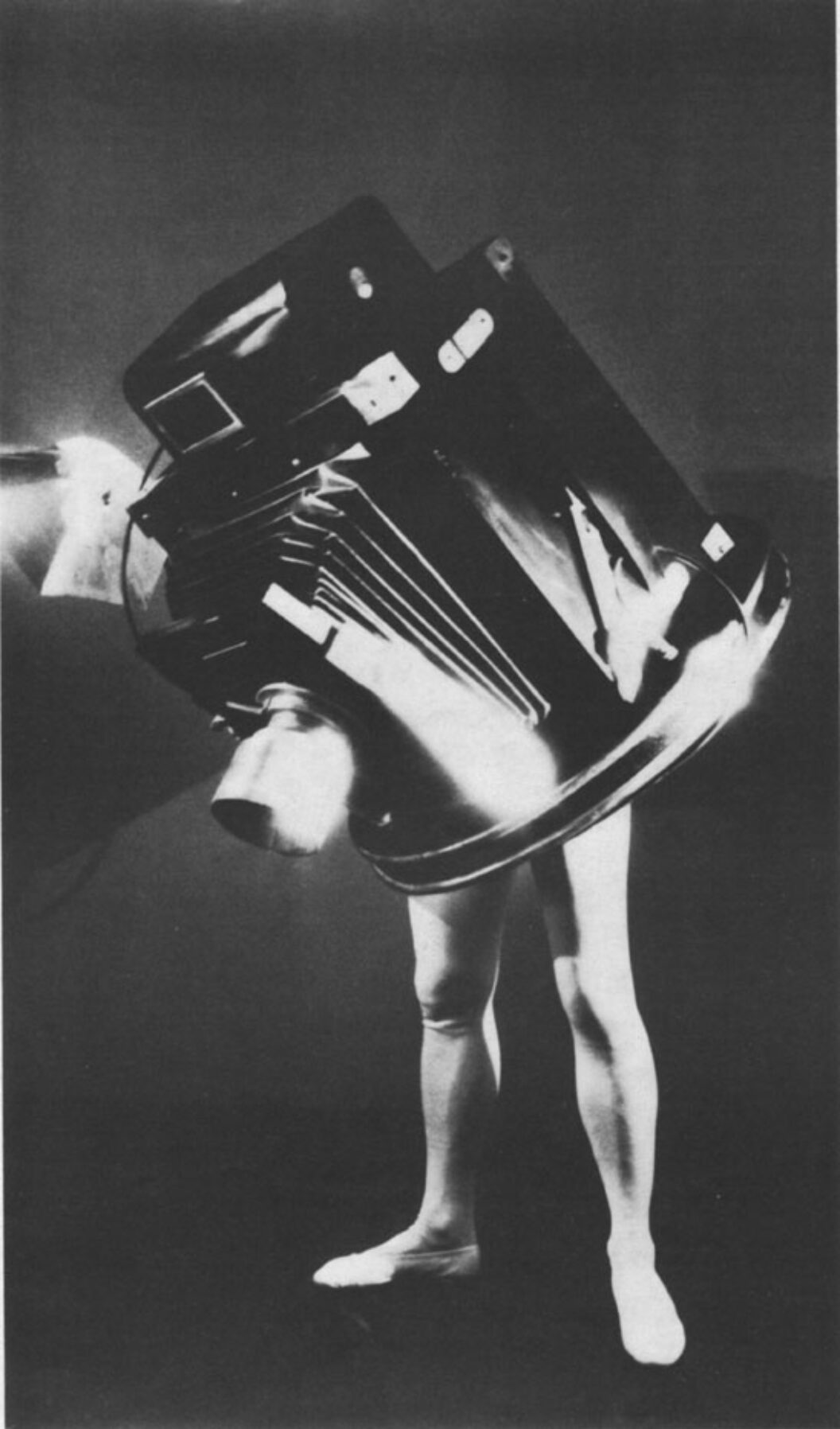 Marvin Heiferman, freelance author, editor, and curator, "Has carved himself a niche as champion of the blue-collar nature of the silent majority of photographs." He and fellow author-editor Carole Kismaric are coming out with a series of inexpensive Vintage paperbacks, The Picture Library of Everyday Life this winter. And in November, the photogaphy show, Image World: Art and Media Culture, curated by Heiferman and Lisa Phillips will open at the Whitney Museum of American Art.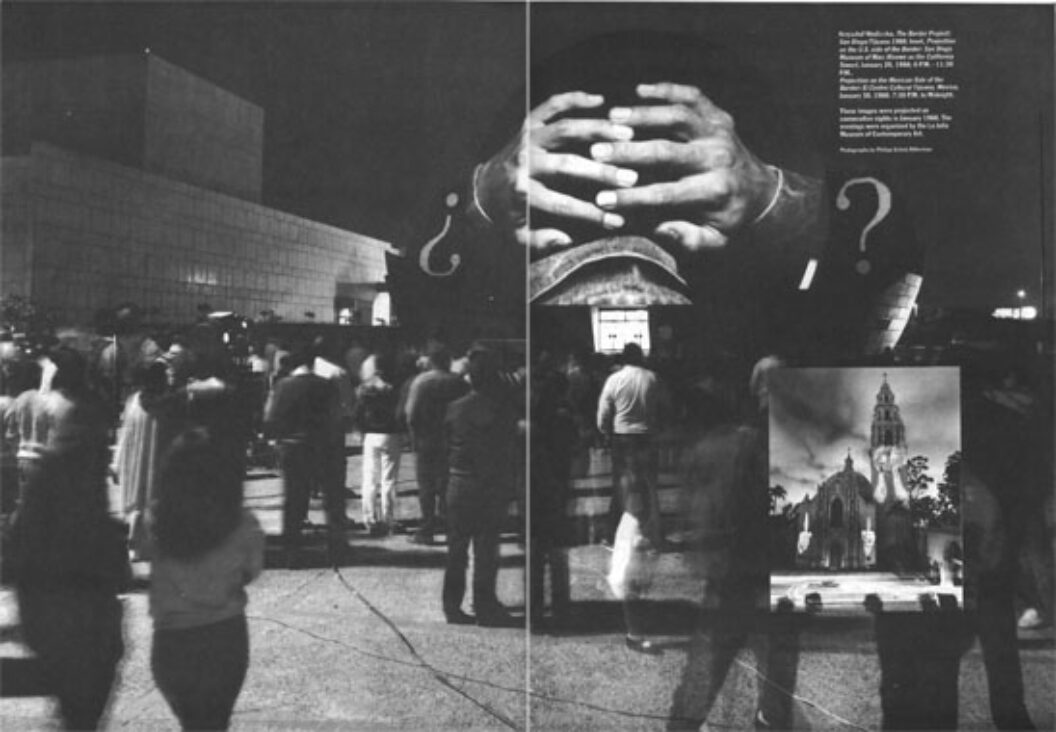 Saul Ostrow Your photography shows refocus the audience by raising the question, "Is it interesting or not?" The Family of Man, The Real Big Picture, The New Who's Who, and Lifelike resembled documentaries. Viewing them was like roaming through the rooms of a house, each room furnished in a different period, each about a different aspect of existence: in The New Who's Who, it was identity, in Lifelike, biology. For you, there's no difference between the commercial and what's intended as art: high, low, and middle are never separated.
Marvin Heiferman I'm not sure that's a question. It sounds like a statement.
SO It's an observation which leads to the question: What is the subject of the show you're organizing for the Whitney?
MHImage World is similar to Family of Man. They both deal with what it's like to perceive human experience through commercial images. Still Life was about what being an American meant to us as portrayed in film stills.
SO So, The Family of Man wasn't about art?
MH Definitely not. If anything, it was just the opposite. It was about effect. And about how art didn't really matter. What got us started was Cindy Sherman's pictures, they constituted the ground level for a whole generation of artists. The film stills and commercial photography existed as source material. The Real Big Picture show was about the difference between the artists' and the public's use of the same mechanisms.
SO In most of your shows, if the wall labels were removed, one wouldn't have been able to tell the difference between what was art and what wasn't.
MH In Image World the same problem will arise—how to differentiate. Image World takes on the media.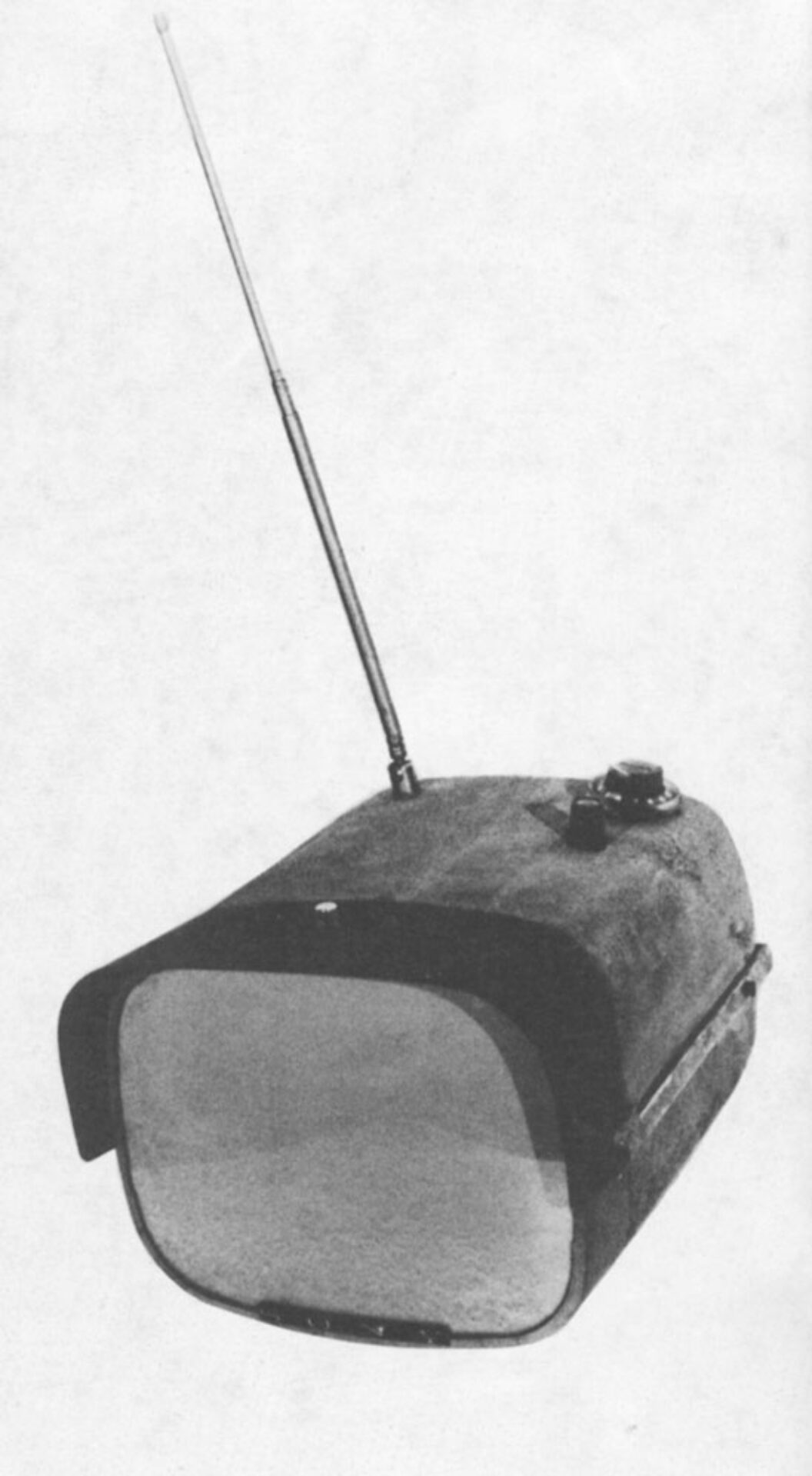 SO So you're approaching it partly as sociologist and partly as archeologist?
MH I take the same approach with everything. I think, "Maybe there shouldn't be any difference between how one looks at art and how one looks at anything else?" And I work on that premise. If it's interesting, it's interesting.
SO Museum shows tend to define trends, identify tendencies or re-evaluate historical moments in art.
MH Museum shows tend to put nails in the coffin. I want to put pictures together in such a way that people can bounce from one to the other and walk out the door not with answers, but with even more questions. I know you're supposed to tell people what they saw, what it meant and how it all fits together … A museum audience is thought to be really different than a gallery audience.
SO Did you turn to doing photography books to reach a larger audience, perhaps an audience with less expectations?
MH No, an audience with less constrictions. It was a conscious choice because a photography audience has fewer questions. In the art world the question, "Is a photograph art?," has been internalized. I'm more interested in the role art plays in people's lives. Art problems are simpler. This is a new category, a new form. The books are more like photo novellas.
SO A book format enables you to question things like happiness, anxiety and love?
MH Yes, Carole Kismaric and I decided that each book would have the same format with a different narrative structure. We juxtaposed generic photographs. The ordering is a way to elicit a response, to get the reader to think about what each represented. In doing them, we learned that we don't have any distance from these emotions. In some ways, it's about learning to live with them.
SO Did you make the photographs for the Anxiety book because there wasn't much material already available?
MH Often those pictures just don't exist in picture files. We had a lot of problems with I'm So Happy. It's about a specific time period, from the '50s to the near future, and we found that the picture agencies were useless. We couldn't find anything from the '70s. Then, with the Anxiety book, which is about a day in contemporary life, we realized that we could draw pictures and write a story board. It's not much different than what I do in the exhibitions. The idea behind the Anxiety book The Edge is that every transition is very smooth, every moment, every possiblity is covered. We realized that we couldn't do it with the available material: we had to make these pictures.
SO It's strange to think here we are in the most documented period in history and a whole decade has been banished.
MH History disappears. That's one of the interesting things about what we are doing. Most of this material comes from storage; the rest is lost or under some soundstage. We've learned that our visual history is a complete construct. You start going through photo libraries and realize that real strong decisions have been made about what to save. AT&T have reduced the history of the telephone to about 50 photos, the same with Mobil, Colgate, Palmolive. Everyone manipulates their history and has used photographs to do so.
SO Well, the books seem to be about doing the same thing—representing a history constructed on our greatest dreams.
MH That's right; and a lot is missing.
SO Carole Kismaric's other books, like the one on refugees, purport to be real documentary, the antithesis of the books the two of you do together.
MH We are dealing with two very different audiences. What would interest us, at some point, if these books work, would be to take the complex type of subjects she works with and to create a hybrid.
SO Does anyone have faith in photographs being real anymore?
MH No one has faith in photographs. It's what they can do that's interesting. Everyone knows they're not real—the New York Times did an article on the anatomy of a "photo opportunity," with everyone posing this way and that. Everyone knows things are staged and I think that's why people like violent pictures; in a way they're more believable. Weegee is believable. Pictures of clothes scattered around a plane crash are believable.
SO But so is the picture of Ozzie and Harriet at home.
MH That's more like suspension of belief. There's a difference between wanting to believe something and believing it. I know that there are people out there that believe; we're all guilty of that sometimes. I get a magazine; I look at those pictures carefully and want to believe in those things as much as anyone, though I know it's completely phony. Like watching a movie, you can get caught up in it, but photos are realer because they exist in your time and space. You don't have to go someplace special to see them. By juxtaposing photos from different sources, people can be made aware that every picture has its own reason to exist.
SO Is this the type of self-reflexivity you hope to promote with Image World at the Whitney?
MH Yes, but not in the same way. The Whitney show is more about how artists respond to, deconstruct or reconstruct the material that makes up this environment. Artists have the same responses as everyone else. It's about being critical, ambivalent and awestruck.
SO Does such an awareness matter? Because you've already admitted no matter how aware you are, it still works.
MH I think there are people who are just more vulnerable than others. I have friends who say, "I understand what you do, but I don't care." They don't want to step outside. I do.
SO Given what you just said, what is the relationship of the AIDS Project to photography?
MH The AIDS Project is about social action, social issues and it's completely different from the exhibition at the Whitney or the book series, although it will be an exhibition and a book. It's something we're trying to figure out as we go along.
The AIDS Project is as close to the real Family of Man as I'll probably get. And it's a very scary position to be in. It's partially about trying to find photographs that really do correspond to the way we feel—our responses to terrifying situations and overwhelming realities that make us feel helpless. On the other hand, in a certain way, it's propaganda; it's an educational project. We're going to try to use photographs as a focus for discussion about things that many people don't want to discuss; to activate people.
It won't be a collection of photographs of people with Karposi's sarcoma—the larger audience would run from those images. That's the big problem, it's like looking at a picture of a starving child in a magazine, flip the page and you're someplace else. So what can you do that will work?
Basically, what we've done is to pose that problem to artists, art and commercial photographers, and asked them to come up with pictures that will touch people, that they can't just skip over.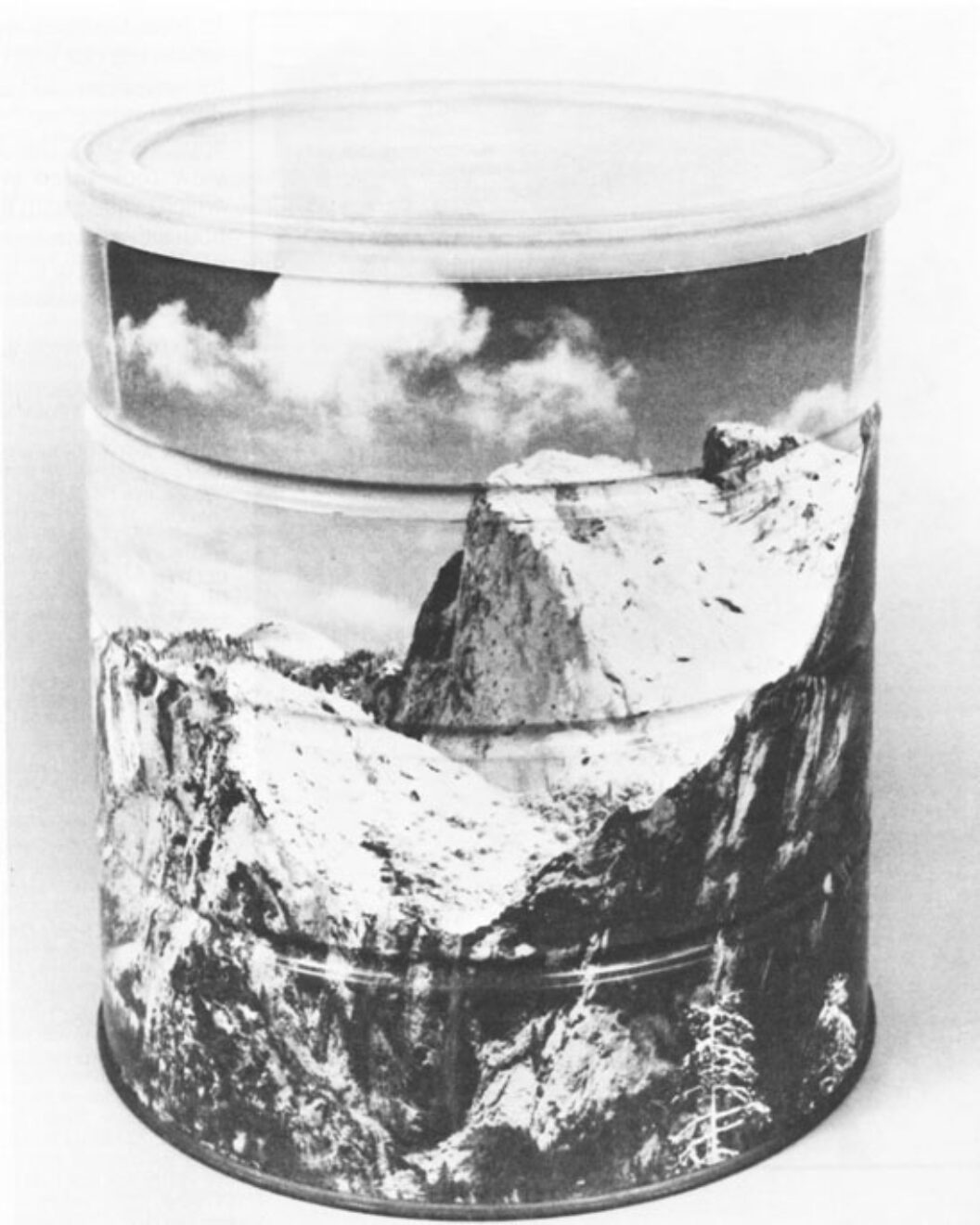 SO It seems from your description that you're asking them to do the opposite of what's expected?
MH Yes, and that seems to be the theme of all the work I do. What I'm finding on the project is that the photojournalists are having a hard time, they're used to going out with a topic in mind. And, the more extreme the situation is, the easier the picture is to make. So it's presenting enormous difficulties for them.
It presents a different set of problems for the art photographers, because they're not used to having subject matter dictated to them. Actually, artists who use photography in their work seem to be coming up with the solutions, because they are often issue oriented, used to encoding ideas into images. I don't know what the commercial and advertising photographers have come up with because I haven't seen it yet. We have no idea what's going to come out and that's the interesting part about it.
SO Is this project really that much different from all the other exhibitions, benefits, or auctions that try to address AIDS by raising money without educating?
MH Yes. We're trying to raise money obviously, but we're also asking people to address the issues and that's very difficult. We're trying to talk about a certain kind of continuity, an ongoing struggle and everybody whose making the work is very aware of the finality of AIDS. Almost everyone has a first hand experience with that, watching a best friend, a lover, or a neighbor die. But then you talk to people who have gone through extraordinary experiences, like liver transplants, that's as close to death as anyone is going to get and still live, and the response to that is often an incredibly joyous personality shift where someone becomes a completely different person. But most people working on those pictures haven't had that particular experience and that's what we're asking them to show.
SO But a good number of them are trained to construct experiences they've never had?
MH Yes, but on this project, I think people are being very careful to do something that is felt.
SO The reality of AIDS is the place that all of the pop philosophies of simulacra don't operate.
MH There's no right way to do these pictures.
SO It's like curating a show when the movement hasn't hit yet and the material doesn't exist.
MH We're asking people to create documentary photographs, to reinvent concerned photography.
Saul Ostrow is an artist, curator and contractor living and working in New York.
Originally published in
Featuring interviews with Kevin Spacey, Robert Gober, Deborah Eisenberg, Christopher Guest, Isaac Mizrahi, Kazuo Ishiguro, Marvin Heiferman, Bharati Mukherjee, John Heys, Maureen Conner, Hillary Johnson, and Ketan Mehta.