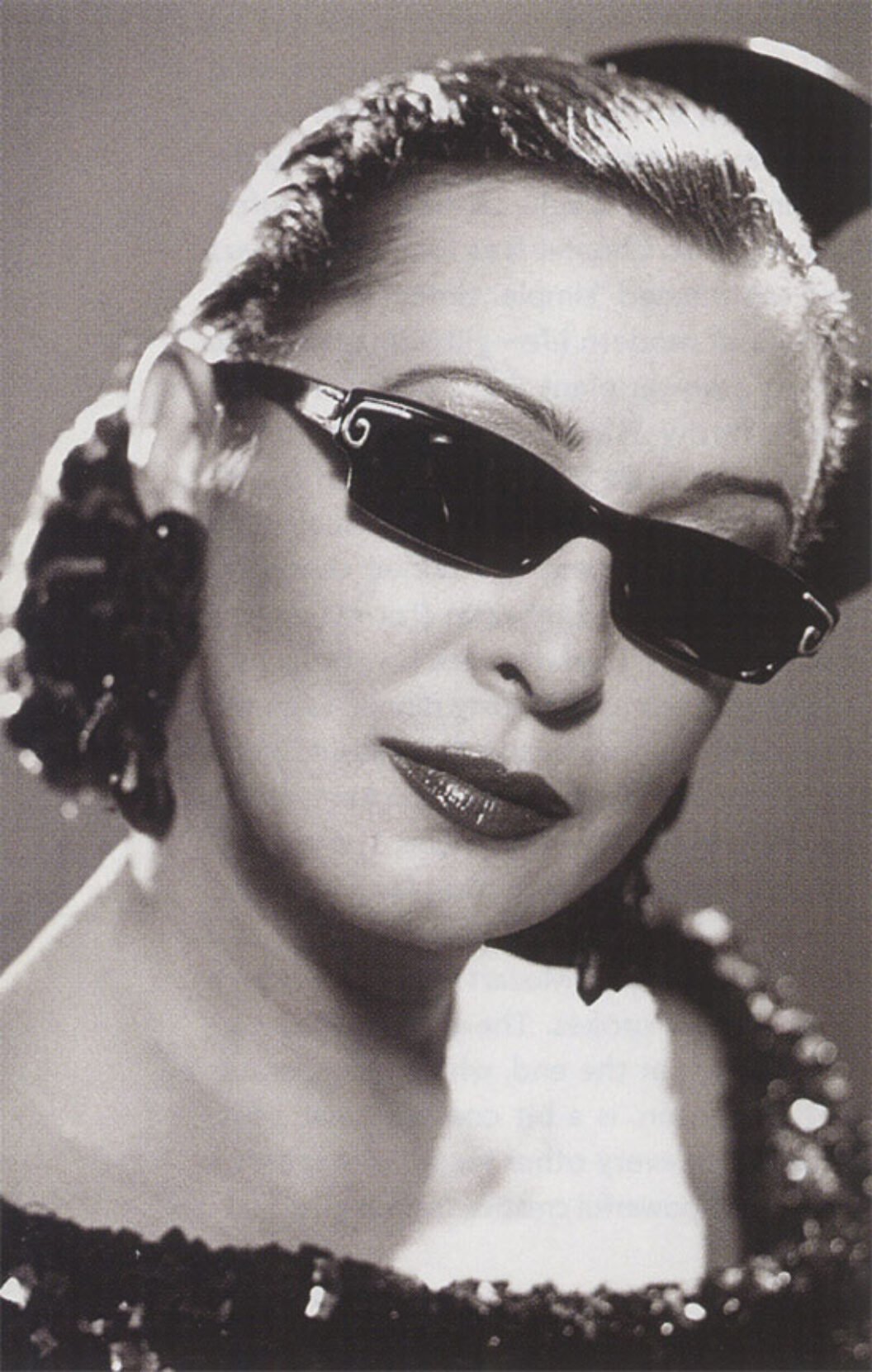 Something is—and has been, for a long time—happening in Spain, something largely unheard by English speakers, that brings together the nuevo flamenco movement with the music of the grand Iberian diaspora. One manifestation of it was Fernando Trueba's 2000 feature film Calle 54, which proposed an internationalist vision from a Spanish point of view, showcasing stellar 35mm performances by Latin jazz musicians from New York, Puerto Rico, Cuba, Argentina, Brazil, and Spain (with the participation of Cádiz jazz-flamenco pianist Chano Domínguez).
Martirio didn't appear in Calle 54, but if the film had featured singers she would surely have been part of it. Born in Huelva in 1954, the nuevo flamenco diva, whose real name is Maribel Quiñones, created the persona of Martirio ('martyrdom" in Spanish) in 1984. Mucho corazón, her 2001 recording just released in the US on Sunnyside, is a recital of carefully selected compositions from all over the pan-Iberian world, combining literary texts with popular flavor. They include the title song, a bolero by Emma Elena Valdelamar to which an untold number of babies were conceived in its Trio Los Panchos version; Jobim's "Insensatez," which ceases to be a bossa nova entirely in this reading; "María la portuguesa," a fado by Carlos Cano; Antonio Maria and Luiz Bonfá's "Manhã de carnaval," sung in Spanish with an arrangement by Chano Domínguez; and tunes by the Puerto Rican masters Catalino "Tite" Curet Alonso and Bobby Capó. We can't make this kind of record in English because we don't have songs like this.
The arrangements eschew the typical styles of the various genres, treating the tunes as platforms for a jazzy, acoustic Andalusian style complete with snapping guitar arpeggios, handclaps, guttural vocal melismas, and lisping esses. The music director is Martirio's son, the flamenco guitarist Raúl Rodríguez; the trumpet of New Yorker Jerry González, a Calle 54 protagonist who lives in Spain these days, functions as a kind of second voice supplying fills around her. Martirio's voice is soulful and full, and her diction exquisite. Don't let the campy sunglasses she sports on the album cover distract you from the seriousness of the music.
Meanwhile, I'm waiting for Calle 54 II: The Singers.
Mucho corazón was recently released by Sunnyside.
Originally published in
Featuring interviews with Sol Lewitt, Vera Lutter and Peter Wollen, Rikki Ducornet and Laura Mullen, Edward St. Aubyn and Patrick McGrath & Maria Aitken, Jon Robin Baitz and Stephen Gaghan, Gina Gershon and Dave Stewart, EL-P and Matthew Shipp, and Suzanne Farrell.