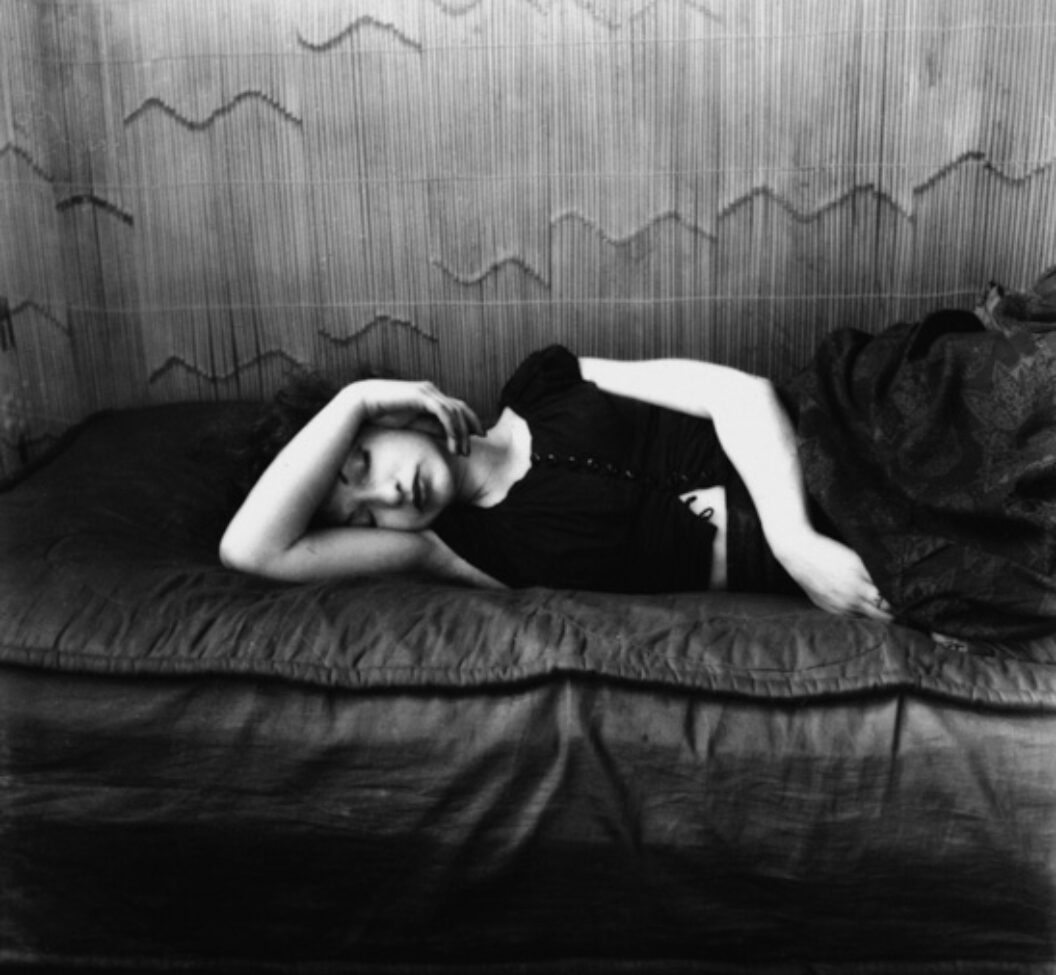 I should begin by saying I am always looking for films that support the notion that there is, as has been said by more than one influential writer on the documentary, the possibility of a creative use of actuality. Among other things, this assertion suggests that not all examples of films that have moved the hearts and minds of audiences have been narrative fictions. Another notion I have entertained is that being creative in the realm of nonfiction filmmaking requires a willingness to alter the look of things, to find new ways of seeing by using the considerable resources that exist in the medium of motion pictures.
One considerable talent for doing these things was Maya Deren, who is one of the earliest and most important practitioners of independent filmmaking in which actuality was the central source of imagery. For Maya Deren, actuality included experience of all kinds, both conscious and unconscious, dream and reality. She emerged from an aesthetic heavily influenced by a contemporary excitement with Surrealism, and she was attracted, inexorably, by the power of psychoanalysis and voudou. Deren's wide sensibilities included interest in such plastic forms as dance and sculpture; and she excelled in the literary arts. She is, in fact, quite legendary and has a large group of friends and admirers of all ages who have been moved deeply by her work. One of her more recent devotees is Martina Kudláček, about whom I knew nothing until I saw her film In the Mirror of Maya Deren , edited by Henry Hills and with cinematography by Wolfgang Lehner.
In this film Martina wanted to show how Deren worked through her multiple impulses as an artist—those of poet, dancer, writer, cinematographer, and, especially, editor—and she has done this with considerable conviction and accomplishment. I felt that I had met, through this film alone, a person who understood and respected the notion of which I have spoken. When I was asked to interview Martina, I gladly accepted. What follows has been harvested from responses to a number of questions sent by email. As we know each other only through our films, it has been a true test of our mutual faith in the possibilities of a creative use of actuality—and the Internet—to have arrived at where we are.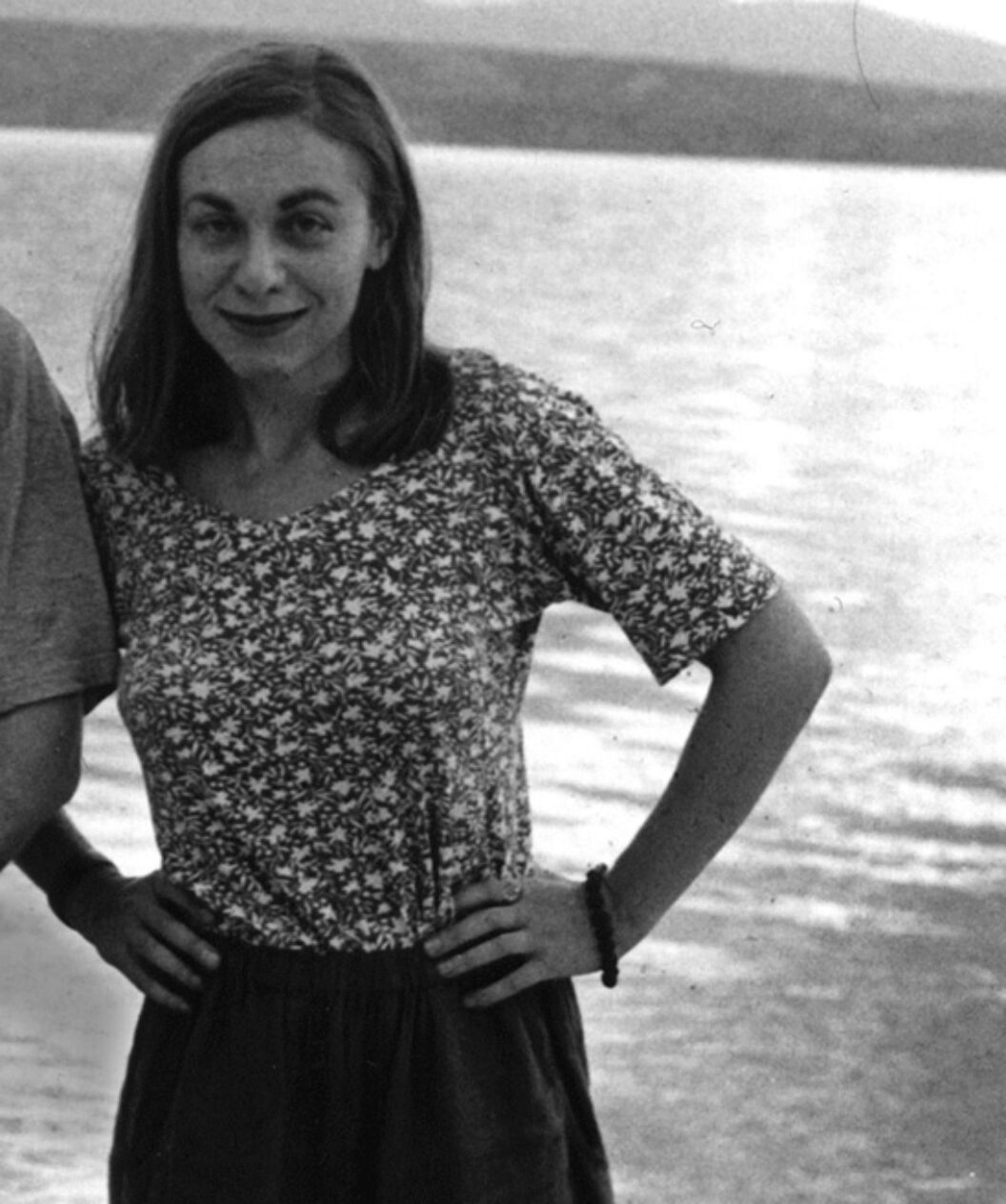 June 22, 2002
Dear Martina,
It is interesting that we encounter each other this way, in cyber—not actual—space; I'm inclined to think Maya would approve, having herself so often ventured into new kinds of space. It is perhaps best to simply begin. Was it difficult for you to put aside your own self-expression sufficiently to delve into the considerable self-absorptions of another and powerful filmmaker?
June 23, 2002
Dear Robert,
It is quite remarkable that we have never met, but I have seen your films and I remember the aura of your work, and this gives me the confidence to be in a dialogue with you.
In answer to your question, I never felt myself to be in competition with Maya Deren's film work. In the Mirror of Maya Deren is, after all, a construct and comes from my point of view. I develop the structure, dramaturgy, and style of each of my films according to the subject. This was my first experience in making a film about a person who is a part of history. It was like raising the dead. I was in constant dialogue with the subject and it became an inseparable part of my life. I believe a film based on the biography and vision of a person who is no longer alive is a specific genre in documentary filmmaking. In some ways it is more like a narrative film. All the elements are factual, but their selection and assembly is creative and speculative. On the one hand, I wanted to take an audience who doesn't know Maya Deren on an emotional journey through her life. On the other hand, it is important to be connected to one's own intuition. This is the creative challenge.
I thoroughly researched her life and art. This is a type of intellectual work I enjoy very much. But I underestimated the amount of material I would take on. Maya is such a complex, multilayered personality! I was digging in archives, libraries, museums, private collections—even under someone's bed. I traced her Russian Jewish origin to her place of birth, Kiev, in Ukraine, and also traveled to the freezing snow-covered village of Derenkovets, from where her father's family derives. I went to the opposite side of the world, to Haiti (also a peasant culture), and searched under pungent sun for the temples and communities where Maya participated in and filmed voudou rituals. I walked along Morton Street in New York, where Maya had her apartment and studio. This was a phase of identification. I got lost, discovered, and most likely found myself. I searched for people who lived through that time with Maya in Europe, the US and Haiti. It was a detective story. The most touching experiences occurred as I became acquainted with the people who really knew her and gave me their testimony. All her friends and collaborators whom I met are wonderful and deep personalities. The kind of people who surrounded Maya also told me a lot about her. Some of them became my friends, and this was especially rewarding. But their memories of a time almost 50 years ago needed to be reexamined and reevaluated in the context of all the information I'd gathered. I was told that Maya was driven by perfectionism and the pursuit of beauty. I fell under her spell.
The most important source of discovery was Maya's work itself. I am fascinated by her use of film as a ritual in which to explore the world as well as her inner being. I feel the essential question is, When does the individual become archetypal? Maya performed in many of her own films and envisioned that persona. She wanted her films to be seen as mythological statements, but she also calls them "documentaries of the interior." Her filmwork and biography are interwoven, and this is how I have structured In the Mirror of Maya Deren. It weaves in and out of her life and her films; you see Maya as the subject of this film and as the protagonist in her own films. You also hear her voice on the sound track, from selected audio recordings I dug out over the years. (John Zorn's sensitive and inventive score, which oscillates between Maya's Jewish roots in Kiev and her love for classical music and Haitian drums, was one of my finest collaborations.) When I first heard her voice, I made an immediate connection with her. I could hear her breathing! It gave me gooseflesh. A voice is the most intimate expression of a person. I couldn't get her out of my head for a long time. Maya's performances in her early films, Meshes of the Afternoon, At Land and Ritual in Transfigured Time are mesmerizing and essential. She gestures and moves like a dancer. Her face is timeless. I believe Maya has qualities similar to a silent movie star. In her later films she moves behind the camera. I was very interested in this part of her life when she was no longer the surface of the viewer's projection. I gave a lot of thought to how not to kill the soul of her film poems when using them in my film. All reflections on Maya and her life in my film are based on her work. I love Maya's words: "More than anything else, cinema consists of the eye for magic—that which perceives and reveals the marvelous in whatsoever it looks upon."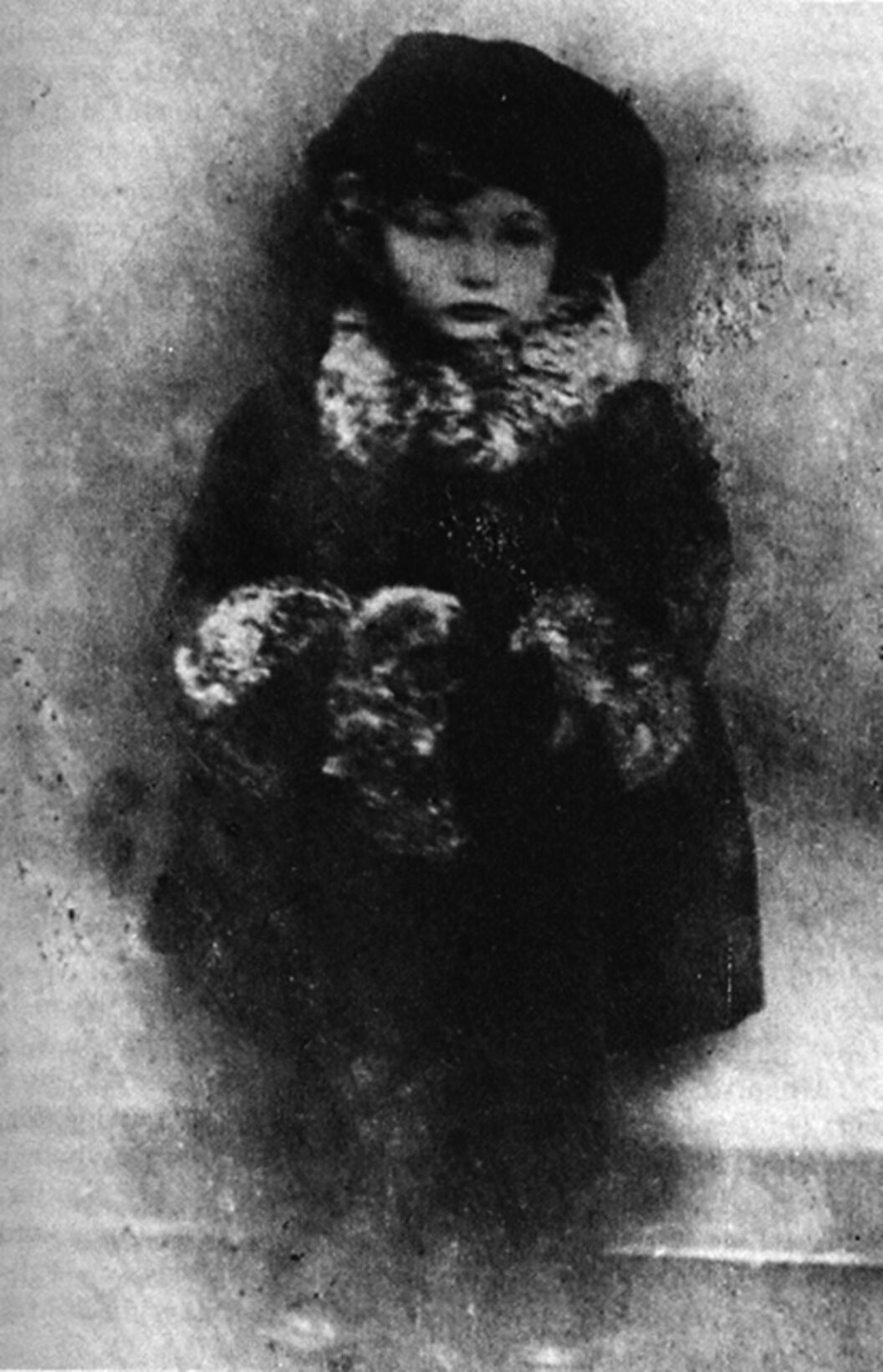 Robert Gardner At what age and in what circumstances emotionally and intellectually did you come upon Maya's work, and what were your immediate responses to it?
Martina Kudláček I encountered Maya Deren for the first time through her writings on film. I was 18 and it was 1984. I was studying theater, film, and media arts at the University of Vienna. I used to hang out in bookstores and libraries. I watched for the new releases of the Berlin-based publishing house Merve, whose small booklets were handmade and underground. They had published titles by Roland Barthes, Jean-Luc Godard, Richard Foreman, Heiner Müller, Hélène Cixous, Minus Delta T, and many others who inspired and confused me. One day I found a booklet titled Maya Deren, Poetics of Film, a translation of some essays on film and program notes published in Film Culture #39 (1965) in New York. Wow, 1965 is the year I was born! At the time I was working with photography and had already made a few Super 8 experiments, filming a lit elevator at dusk going up and down between platforms in a Secession building on a Viennese tram line. In the booklet, Maya spoke about "film medium as muse and means" and about being "an amateur," somebody who makes a labor of love. She spoke about freedom to explore and create. I felt so much integrity in her words that I bought the booklet and carried it with me for many years. I didn't understand all she wrote on film image, choreography, film poetry, and ritual, but something began resonating inside me. She encouraged me in my personal journey. I was shy and not sure what to make out of my life: at that time I attended free workshops with the creator of the Theater of the Oppressed, Augusto Boal, and performed "Invisible Theater"; I trained as a clown and became assistant to a painter. I circled around, questioned, dreamed, worked.
In 1989 I went to study cinematography at the FAMU film school in Prague. I admired the superb work of Czech cinematographers and hoped to get initiated into their craft. I wanted to explore the power of the film image. I decided that in this environment I would focus on the cinematic consciousness and my personal visual language would develop from there. I had to get permission from the Communist government to study in Czechoslovakia. Actually, I had to pass many suspicious interrogations on both sides of the Iron Curtain.
I began my first year as the only woman in the department. But just a few weeks later the so-called Velvet Revolution broke out; school became a revolutionary center, and I was on the streets with my fellow students witnessing the demonstrations for freedom. At the time no one knew it would be peaceful and we were afraid of the military. People were thinking of the Soviet Union's invasion of Czechoslovakia in 1968. I assisted several camera students documenting the events. People gathered at Wenceslas Square in Prague shouting "Freedom!" Freedom for individual manifestation and human rights. I experienced the courage and joy of the people opening up after years of oppression and all the political changes within that year. It was such a cathartic energy! So my first year of film studies turned into one of my most important experiences: witnessing this liberation. People were suppressed and persecuted by the Communist regime, but art was always in the underground and operated as a means of survival. I learned that the very personal and private is political.
But studying in Prague also meant being exposed to the untamed beauty of the city, walking every day to the film school on the Moldau River, seagulls flying, the view of Prague Castle. I had a Bolex camera in my hands. Maya gave me the advice, "planning by eye." Following my interests in film poetry, I had an opportunity to research the beginnings of Czech avant-garde film and I saw Aimless Walk (1930), the experimental film by Deren's first husband, Alexander (Sasha) Hackenschmied (later Hammid). I knew that Meshes of the Afternoon was made by Maya Deren and Alexander Hammid in Los Angeles in 1943. Hammid was forced to flee to America in 1939 where he met and married Eleonora Derenkowskaya. He suggested the name Maya, an ancient word for water. Sasha was an influential and legendary photographer, cinematographer, editor and director in Czech film history. I got introduced to him by Prague friends and we began a correspondence that grew into a true friendship. His invitation to visit him in New York in 1992 was the beginning of a bridge, for me, spanning Vienna, Prague, and New York.
I first came to New York to show my film essay, also titled Aimless Walk, which I dedicated to Alexander Hammid in July 1997. While here, I rang the doorbell of Anthology Film Archives. Its director, filmmaker Jonas Mekas, opened the door. He was pulling down a poster from the wall: "Anthology is searching for a woman filmmaker (preferably, but not necessarily so) who would be willing to spend a few hundred hours—under my supervision—organizing all Maya Deren's film materials deposited with us. Contact me, Jonas Mekas. PS: No money in it! Only love of cinema!" He had failed to get a response and was giving up, after only a few weeks.
I call this type of event "the grace of the encounter," and it provides the basis of every documentary. The subject had finally found me, and I couldn't escape it. The innumerable hours I spent at the Anthology gave me the final push to make my own film about Maya.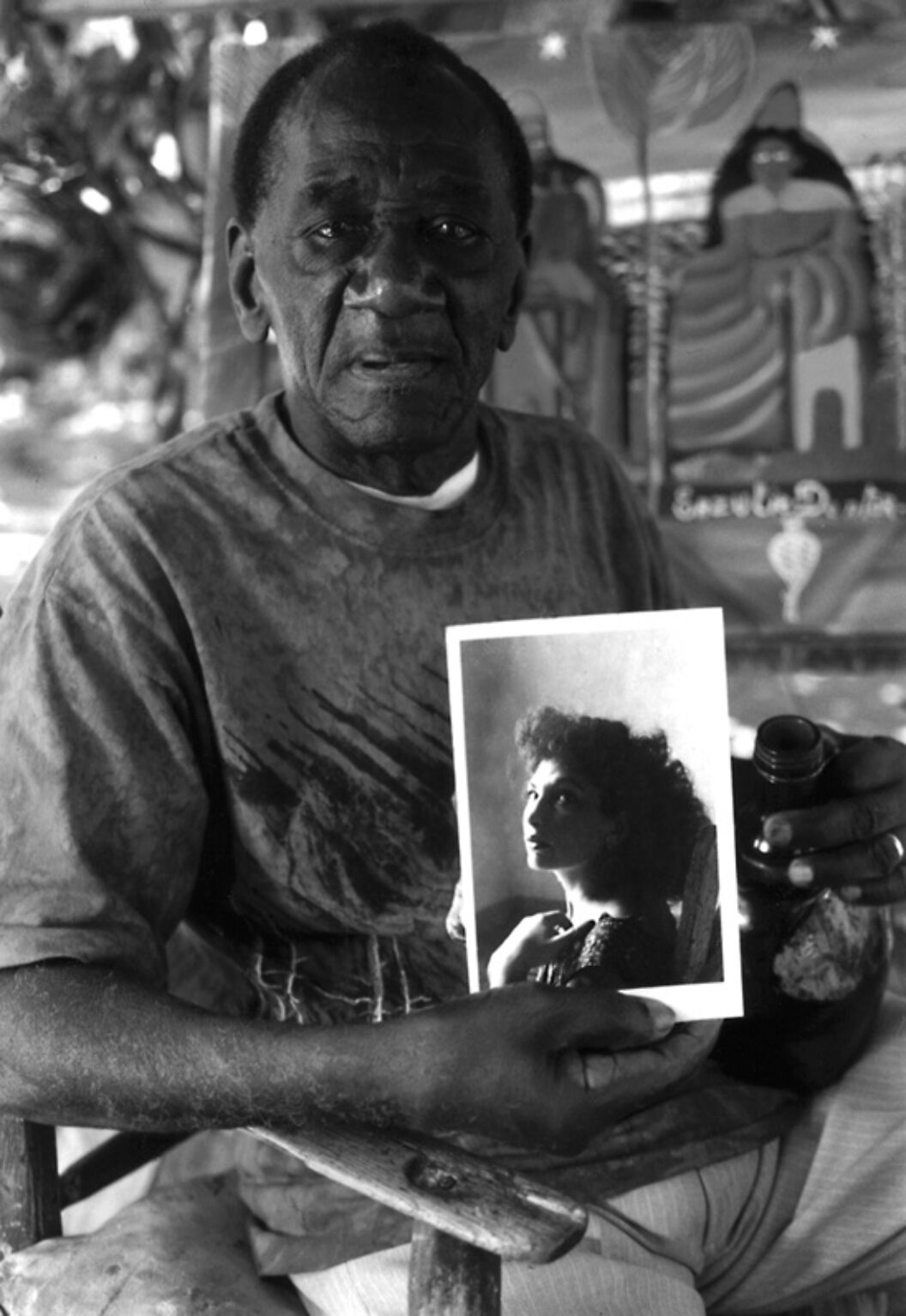 June 24, 2002
RG There were other interesting figures in the American independent or experimental film movement at the time Maya Deren became a leading figure. Did the fact that she was a woman draw you to her as an influence?
MK I didn't make any intellectual decision about it—although I'm happy to contribute in making a woman's work more visible. Women's art is often neglected or even erased from history. Maya was not only a filmmaker, she was a voudou expert involved in anthropology, and that interested me tremendously. She was not a trained anthropologist. She lived in Haiti for more than 20 months between the years 1947 and 1954. She shot hours and hours of footage for a film she never completed. Instead, she wrote a unique book on Haitian mythology, Divine Horsemen, The Living Gods of Haiti, published in 1953. In a lecture at Smith College, Maya described the spirit of Erzulie to the young women students: "Their Goddess of Love is a very fascinating and complex idea. She is in fact the goddess of all the luxuries that are not essential to survival. She is the Goddess of Love, which, unlike sex, is not essential to propagation. She is the muse of the arts. Now, man can live without it, but he does not live very much as man without it. It is strange that one would have to go to an apparently primitive culture such as Haiti to find an understanding in such exalted terms of what the essential feminine, not female, feminine role might conceivably be—that of being everything which is human, everything beyond that which is necessary. Taken from this point of view there is no reason in the world why women shouldn't be artists, and very fine ones. I'm a little distressed that so few women have entered the area of film."
June 25, 2002
Dear Robert,
It is more than 90 degrees in this East Village apartment where I am sitting at my PowerBook. In just a few days I am leaving for Prague. But I would like to ask you a question: At Boston University, in the Mugar Library Special Collections, where Maya's mother placed the Maya Deren Collection, donated after Maya's premature death, I found, as I was digging through about 40 boxes of material, a short letter addressed "Dear Bob." I realized this is a letter to you. She expresses her concerns about what direction your filmmaking might take in the future. I got the impression that she was reminding you in a loving way to be a poet, to be true in your search for expression and creativity.
Could you tell me at what age and under what circumstances you met Maya and when emotionally and intellectually you came upon her work? What were your immediate responses to it?
RG Exactly the question I asked you! I cannot remember the occasion on which I technically first met Maya. I do, though, vividly recall my first encounter with her work. It was in 1950 in Seattle, Washington, where I was studying anthropology, at one of the many film screenings then happening at the Henry Art Gallery at the University of Washington. A small group of us would go regularly to see what were then known as avant-garde or independent films. There was no other way to see these films and so we all felt rather privileged. At the time, I was at a very early stage in my own consciousness as a filmmaker but I am sure that these films had a great effect on my development. There were things I both admired and despaired of when I watched them. My own tendencies were more in the direction of lyric or poetic actuality than the heavily symbolic and inner questing experiments in which Maya Deren and Stan Brakhage were leading the way.
At a certain point, Maya visited Seattle to see her distributor, who was also working with me, and she spent some time telling me about her Haitian experiences. I recall having people over to whom she quite solemnly and dramatically explained voudou through a very lively demonstration. I think we had most of the necessary ingredients except for a live chicken. Maya was full of optimism at this time and I, along with her, was full of anticipation regarding the completion of her Haitian film. It would take her into a realm of actuality in which ritual and other gesture would play major roles. I remember feeling we were on similar cinematic paths, though I had much further to travel than she. I did not see Maya again before she died, but I was acutely aware of her as author of Divine Horsemen, the book that took the place of the film.
Martina, you speak of Maya Deren as an anthropologist. What are the qualities of mind or kinds of undertakings that tell you that someone is an anthropologist?
MK I hope you will help me clarify the discussion of Maya's Haitian film footage in the field of visual anthropology. Over the years Maya became a voudou expert, but she approached her subject as an artist. Maya lived in the countryside with the peasants and left the Haitian and French bourgeoisie of Port-au-Prince behind. She saw in voudou a complex set of beliefs and practices. The spiritual experience hit her deeply because she had considered herself an atheist and didn't connect to her Jewish roots and religion. Maya was upside down. She struggled with the fact that only the material presence of a ritual can be shown in film, not the Sacred and the Invisible. Initiated in voudou, she felt responsible for how an audience might perceive these rituals. Her original concept was to make a comparative film study of rituals and children's games through montage editing by using Gregory Bateson's and Margaret Mead's Balinese trance footage alongside new Haitian footage she proposed to shoot. Maya was inspired by Gregory Bateson's fieldwork. They had a love affair, despite the fact that they were both married, and had planned to leave together for Haiti, but right before the departure Bateson ended the relationship. Heart-broken, Maya traveled alone by ship to Haiti. This was in 1947; she was supported by the first Guggenheim Foundation Fellowship for "creative work in the field of motion picture." She fell in love with the island, the people and the spirits. Maya joined a voudou collective and danced with them. The goddess of love, Erzulie, chose Maya and manifested herself through her.
I should mention that in 1942 Maya worked as a personal secretary for dancer and choreographer Katherine Dunham, who had been trained in anthropology at the University of Chicago and who had first introduced American audiences to authentic Caribbean music and dance. Dunham had visited Haiti in 1936, where she filmed rituals and dances. Maya sometimes joined her dance classes, where the finest drummers from Cuba and Haiti were beating the rhythms. During her stay with Dunham, Maya wrote an essay, "Religious Possession in Dancing." In the following years, she would collaborate with Dunham's dancers for her cinepoems. Through Dunham she also came in contact with anthropologists like Melville Herskovits, Dunham's adviser, and Harold Courlander.
Maya went through various stages in handling the film material she shot in Haiti throughout her life. Because she chose to first write a book instead of editing her film, it was assumed that she had failed as a filmmaker. Mythologist Joseph Campbell helped Maya form a written outline of the book by interviewing her. Campbell pushed her to conceptualize not only what she saw as an outsider, but also what she felt and sensed as an insider. Maya had taken the first two initiation steps to becoming a priestess. Her narration of the experience of possession concludes "White Darkness," the last chapter of Divine Horsemen. Maya's attempt to communicate her "feeling" is one of the most difficult aspects to incorporate in ethnographic film or writing. She didn't want to leave out the complex emotions. Today the book is considered a classic on the principles of voudou cosmology. At the time she was criticized for her subjective ethnography in her writing as well as in her filming. She got the reputation of being the "white voodoo priestess." Her work in Haiti was considered eccentric and obscure. Because of her premature death in 1961, we don't know how she would have continued with her Haitian film footage.
Robert, I assume you have seen this footage. Do you think Maya succeeded in giving insight into these rituals? Or do you think her book is of more importance in the field of anthropology?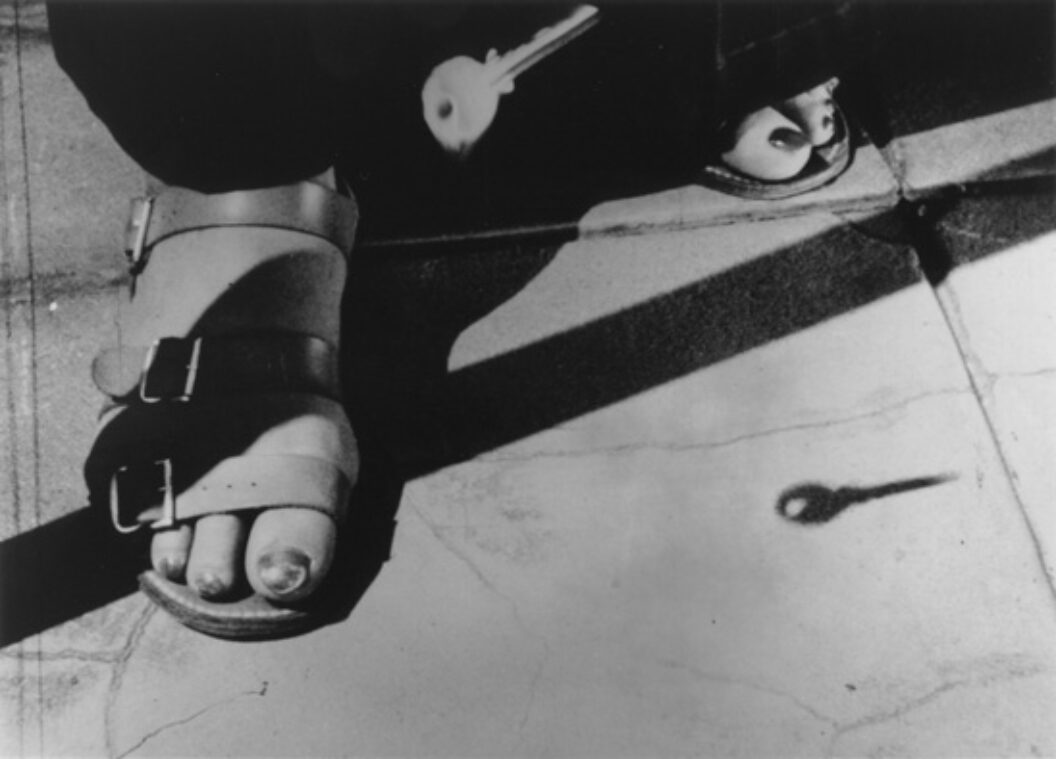 RG I feel your question addresses two separate but related issues: that of achieving "insight" in filmmaking and that of academic "importance" through literary effort. Of course, my short answer to both parts of your question is "yes," but the matter does not sensibly end there.
I do not think Maya much cared whether her filming Haitian ritual was an act of insight-seeking or an attempt to contribute to the field of anthropology, because in her view both approaches had similar ends and purposes despite the differences in their means.
I also think that her underlying concern was with the meaning of rituals to the lives of those who practiced them, which, in my mind, is not only an admirable anthropological precept but an inevitable arena for the practice of film. Additionally, I suspect she was deeply concerned with how she portrayed the gestures embedded in ritual because this was one of her principal means for providing their visual expression. She had to know that the way she shot the practices she observed would result in either telling or not so telling visual accounts of what she saw. With any success, the resulting insights would contribute to both a generous anthropology and a cinema of ideas.
Now I have a question for you: What are the properties of ritual that lead you to think of it as being particularly cinematic or embodying human nature?
MK It was a ritual to me when I made the hundreds of repetitive gestures in handling and organizing Maya's films in the archives. After many, many hours I felt as if I was moving in a trance. I found a lost film of hers in an unlabeled can in a dark corner of Anthology Film Archives, Ensemble for Somnambulists, in which Maya filmed dancers in negative for a nocturne beyond gravity. I also puzzled together loose film fragments that had been stored in coffee cans, which showed Maya filming with her Bolex camera The Very Eye of Night. I was thrilled! A ritual uses tools or material patterns to invoke the world to reveal itself. The answer is in every gesture because every gesture is interconnected. The material speaks through itself to you.
I traveled to Haiti twice before I began filming with a crew. I had no clue how to find people who had known Maya. The capital, Port-au-Prince, is a huge city with desperate slums. This beautiful island is a republic of black people who rose up against slavery and created an independent nation in 1804. I was introduced to Haiti through the great photographers Alex Webb, Maggie Steber, Phyllis Galembo, Bruce Gilden, and Chantal Regnault. All of them told me to stay in the legendary Hotel Oloffson, a meeting point in Port-au-Prince, and to take my research from there. This hotel was made famous in Graham Greene's novel The Comediansand today is managed by Richard Morse, a musician and leader of the Haitian pop band RAM. He knew about Maya Deren, and his mother, dancer and singer Emerante de Pradine, had even met her. They were so helpful to me. Outside Port-au-Prince the painter and voudou priest Andre Pierre, whom Maya had encouraged, once she saw his murals, to paint on canvas, was my source of credibility. He sent me to the different temples Maya had served. I was surprised to meet people who remembered her. And they were surprised by me. Old people in Haiti saw me as a young white woman with a camera searching for her traces and spirit. In the old days, when Maya was taking part in the community and working with the priests, it was a prosperous and blessed time. They hoped that her spirit and this period would be reanimated by me. They expected me to take care of my ancestor.
In the beginning, I didn't take pictures, I just hung out and listened. The second time I traveled to Haiti because I had gotten invited to a House Ceremony similar to one Maya actually filmed, which helped me tremendously in understanding her footage. They wanted the presence of a camera in the ceremony. I experienced magic moments; ceremonies are highly cinematic in their drama and theatrical quality with dancing and drumming, costume and masquerade, ornamented materials, ritual flags, libation bottles, and ritual drawings called veve, which are traced on the ground in flour or ashes. Fire and water are also used as elements. Some ceremonies offer the deity animal sacrifices like chickens, goats, pigs, and, more rarely, a bull.
RG As you look at Deren's Haitian footage, are you able to see any influence in the way it was shot that owes something to her training or instincts concerning dance? What about her other films, in which she may not even have been responsible for the actual imagemaking?
MK Maya had an innate feeling for rhythm. You can see this in all her films. It doesn't matter if she achieved her vision with the collaboration of a cameraperson or editor. This is no different from other directors. She made this pearl of a film dance, A Study in Choreography for Camera, with the dancer Talley Beatty. Maya could have been a dancer. It was her dancing at a ceremony that opened the door for her to the Haitian community; in dancing with them she became a part of the collective ritual. Dance in voudou also has the function of a prayer in movement. The serviteur is connected by rhythm to the particular deity. At the event of a ceremony initiates gather and dance, but other people come and watch.
Friends describe her as controlling and possessive; dancing seems to have connected Maya to her intuition and to have freed her from her mind. When Maya filmed in Haiti during a House Ceremony in 1947, she moved with her Bolex camera like a dancer and a participant. To me these sequences are magic; I feel the rhythm of the ritual visually. Maya used slow motion, and one feels and sees the emphasis that all are connected in a universal rhythm, moving as One. It is a subjective, ecstatic approach, which you rarely find in ethnographic films. It is sensual. The imagery has a trancelike, floating quality. I get a sense from it of being underwater, fully aware of Maya's leitmotif of water and transformation.
In Maya's own experiences of possession, her controlling personality just succumbed. After her first trip to Haiti, Maya made the film Meditation on Violence, based on the Wu Tang and Shaolin martial arts training patterns. To her it was important that the outer form, the ritualistic aspect in repetition, invoke an inner experience. And she created that experience in film; she was a ritualist using film as her medium. Being overcome by a higher spirit might be an experience that contains a violent aspect. A powerful force destroys and transforms so that something new might take place. In this respect, violence has a positive aspect. Maya called possession the becoming of an identity, not the freeing of one's identity.
RG In your formation as a filmmaker, what work by individuals particularly interested or inspired you? Who are some of the figures and which of their films do you consider most important in this regard?
MK I wonder if the work of other filmmakers sparked me to become a filmmaker or if it was my need to tell the story and contribute to a vision that made me choose this complex medium, which somehow fuses so many of the arts. To a certain degree I have a philosophical approach to the film medium … . Perhaps I will be personal and tell you about when I was five years old. I had a friend who drowned in the lake where my grandmother had her small farm. I was told that in the lake lived an Aquarius and his fairy consorts, who on rare occasions would ask a human to live in the water with him. In the middle of the lake, under the water, is a huge stone the natives call the Aquarius Stone. The entire area is known for the huge, mysterious stones scattered throughout the landscape from ancient times. One day my friend, a farmer's boy who rarely talked but had a gentle smile, showed up with another boy. He waved to me and went on to the lakeshore. When I saw him again they were fishing him out of the water, trying to bring him back to life. Water came out of his mouth. He didn't move except through the shock wave of their attempts to animate him. I put an ear on his chest and listened but only heard the waves on the shore. He was luminous. "Listen inside," I whispered to him. He left to the souls underwater. My mother said that Aquarius was wicked on that day and hungry. Many times I went into the water and looked for my friend at the Aquarius Stone to meet him or one of the underwater fairies. Sometimes I felt a power from underneath touching my toes. It is good to know a prayer; you don't know when you might need it. This was my first awareness of life and death. And in Haiti I became fully aware that one needs to feed the spirits.
—Robert Gardner, an internationally renowned nonfiction filmmaker and author trained in anthropology, is founder and director emeritus of the film Study Center at Harvard University, where he is also Senior Lecturer on the Osgood Hooker Endowment in Visual and Environmental Studies. His major films include Dead Birds (1964), which was selected for the National Film Registry of Classic American Cinema at the Library of Congress; Rivers of Sand(1974); and Forest of Bliss (1984). He is currently writing a script for a narrative project and preparing a new nonfiction undertaking.
Originally published in
Featuring interviews with Jane Hammond, Walid Ra'ad, Martina Kudlacek, Mahmoud Darwish, Jeffrey Eugenides, Steve Reich, Beryl Korot, and Christopher Shinn