A Panacea for Anti-Intellectualism: Martin Amis's The Rub of Time by Ryan Chapman
A new collection of criticism and reportage considers Trump, Bellow, and the pleasures of close reading.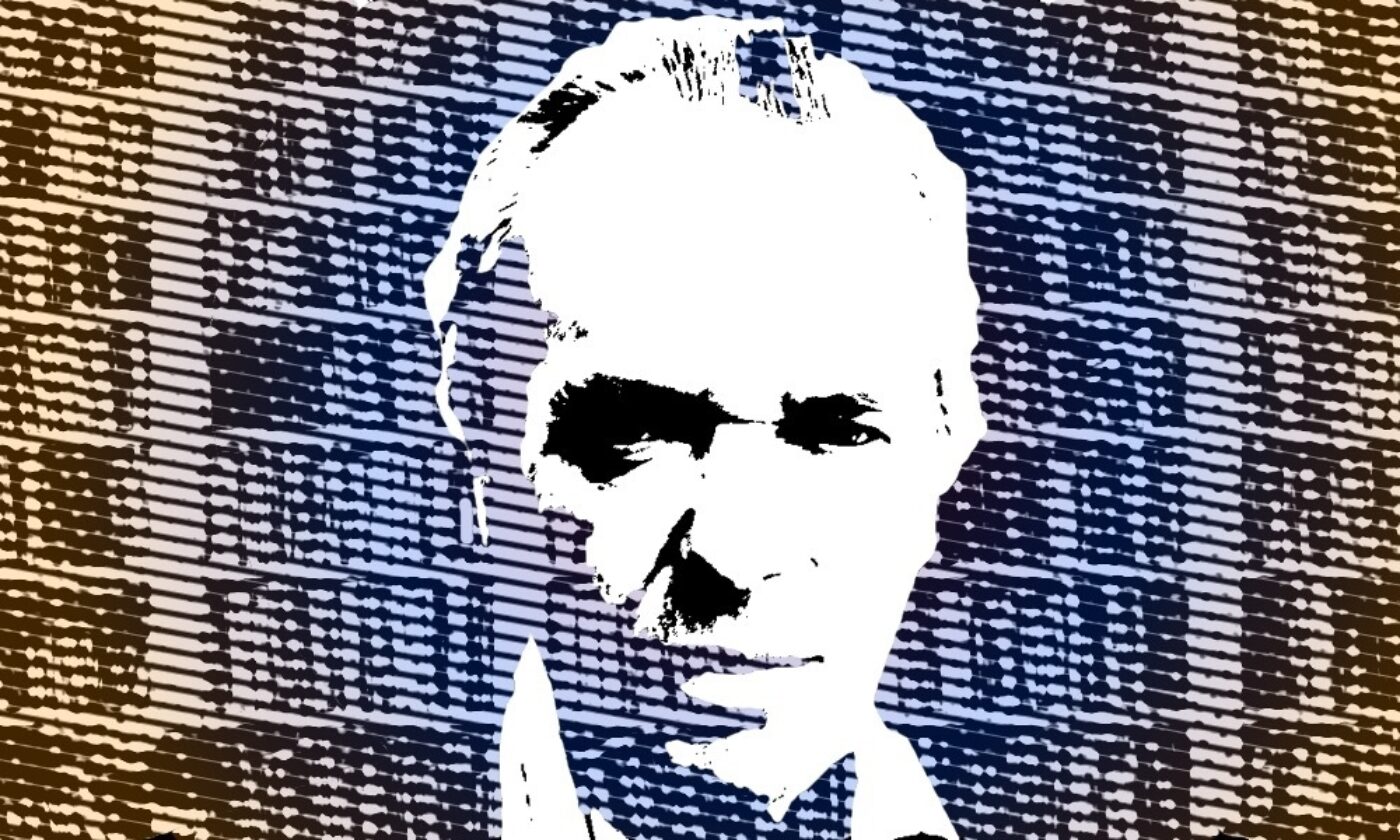 Praising Martin Amis may be as newsworthy as "dog bites man," but The Rub of Time: Bellow, Nabokov, Hitchens, Travolta, Trump. Essays and Reportage, 1986-2016 (Knopf) is as surprisingly great as his other collections of criticism and magazine work. Why surprising? As Amis himself writes, in his review of Don DeLillo's The Angel Esmerelda, "When we say we love a writer's work—yes, even when we say it hand on heart—we are always stretching the truth. What we really mean is that we love about half of it. Sometimes rather more than half, sometimes rather less: but about half." 
The good news, then: this one falls easily into the treasured half, alongside Money, Dead Babies, The Information, The Pregnant Widow, Time's Arrow, and Visiting Mrs. Nabokov. The new collection is divided into repeated sections on literature, politics, personal life, and what Amis calls his "twin peaks:" the subtitular Bellow and Nabokov. Most of the material originated in The New Yorker, The Guardian, The New York Times Book Review, and Talk, Tina Brown's short-lived glossy from the early aught years.
As one would expect, the pieces on literature are the most successful. Amis has one of the greatest ears for contemporary letters, ferreting out the minor dissonance in the euphony of an Updike sentence or a passage from early Nabokov. His umpteenth take on the Russian master is still worth reading, even if the anecdotes are a little shopworn. (Ditto Larkin and père Kingsley.) Amis's febrile mind prevents such retreads from becoming an aged rocker playing the hits, more a still-life painter discovering new fidelities on his hundredth canvas.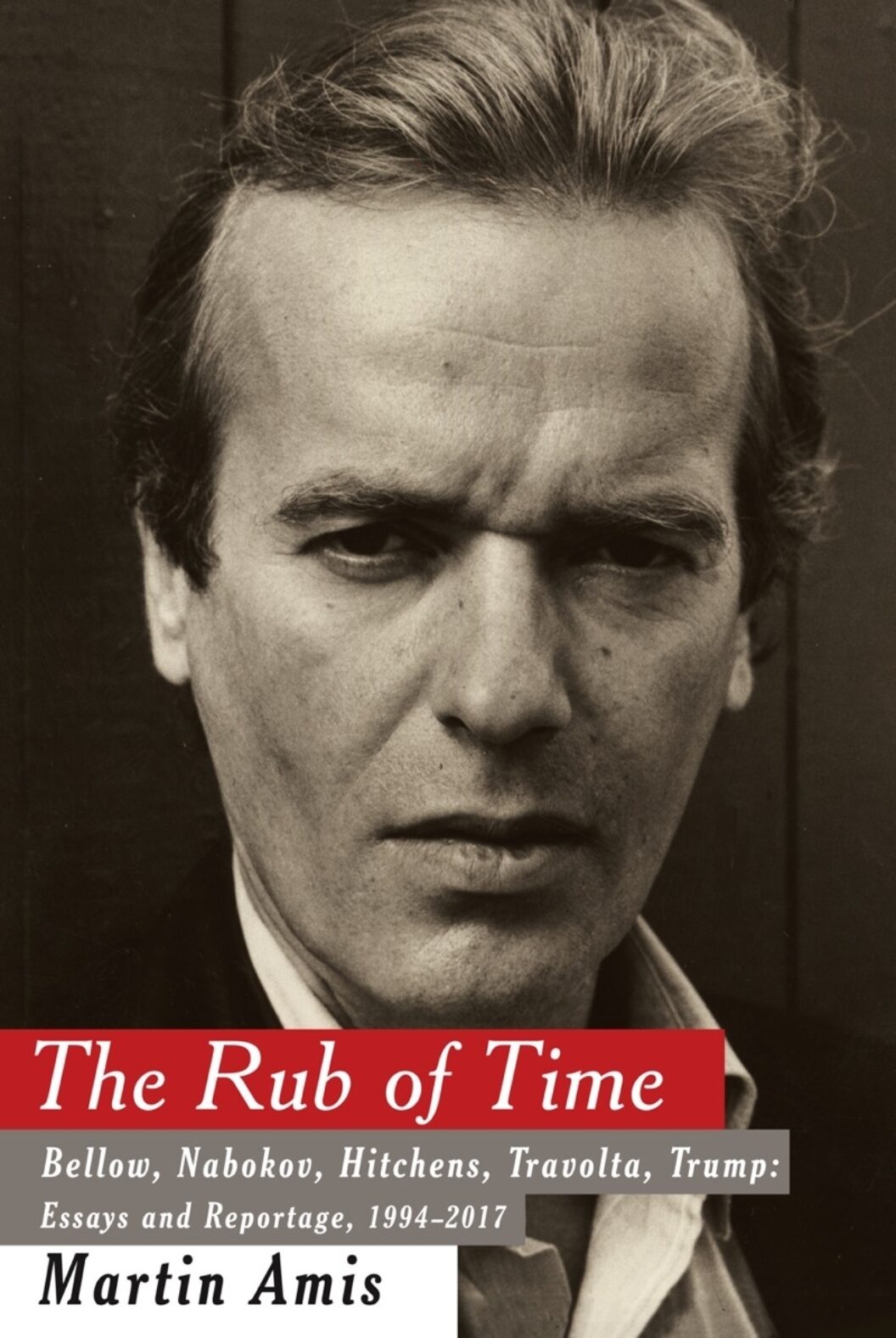 Amis includes close-read critiques of novels in the Austen, Bellow, Roth, and Updike bodies of work, with a bite and a nuance generally absent from today's review sections. Raves and takedowns are easy (and they get clicks). The middle path demands a deeper conversation with the text and a greater explication of the critic's theory of literature.
Though Amis is a brilliant critic, capable of le mot juste—and often whole paragraphs justes—the political pieces are hit or miss. A few originated as commentary for British papers and carry a whiff of dated blog posts. (Across the pond, novelists are still asked to weigh in on the matters of the day. Imagine Lorrie Moore penning a 2,000-word Times op-ed on Syria.) A reported piece from 2005 on the revenge killings in Colombia is heavy on observation and light on analysis, and the essays on Islamic terrorism (or "Islamism") strike the 2018 reader as obsolescent under the present administration's jingoism. Whereas in Amis's Trump pieces, including one from the campaign trail, we see the novelist's acuity on character: "[Trump's] defining asset: a crocodilian nose for inert and preferably moribund prey." 
Which is not to overlook how fun it all is. Amis's Cheshire wit could never allow The Rub of Time to be a mere assemblage of past work: there are several metatextual winks at the reader. The introduction, for one, documents his years of misquotations and misunderstandings with the British press. Is it a self-pitying feint, an avowal of indifference to the book's reception? Maybe. But Amis is also holding himself up as early synecdochic evidence of the Trump Era's metastasized media obfuscations.
Amis also explicitly addresses the old complaints against him (snobbery, misogyny, amour-propre) with gems like: "Accusing novelists of egotism is like deploring the tendency of champion boxers to turn violent." And in a consideration of Austen's perennial appeal: "A deep immersion in Jane Austen tends to transform me into something of a Regency purist. Indeed, I start to find that her rhythms are entirely displacing my own; normal social intercourse becomes increasingly strained and long-winded." Those of us seduced by Amis's own rhythms know the feeling.
When I recommend Roberto Bolaño to friends, I joke that in The Savage Detectives' world, poets attain the status of professional athletes. There's a similar feeling in The Rub of Time, an almost talismanic belief in that old Coleridge line about the best words in the best order. When Amis writes, "We are all of us held together by words; and when words go, nothing much remains," something of that belief rubs off on the reader. This new collection is not only praiseworthy, then. It should be celebrated as an old-fashioned panacea for our anti-intellectual times.
Ryan Chapman is BOMB's Director of Online Editorial and Audience Development and the author of Conversation Sparks (Chronicle Books, 2015) and the forthcoming novel Riots I Have Known (Simon & Schuster, 2019).