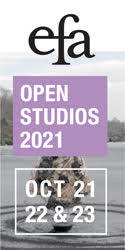 I am in Marrakesh, walking through the European town, on my way to the Post Office to make a phone call. Young Arab men keep following me, hoping to make out with a foreign girl. They have dagger-eyes that rip your clothes apart. They have X-ray eyes that weigh your breasts and the rotundity of your ass. I am all curves and moist tissues flashing SEX SEX SEX across town. I am a walking sex set free in the streets. I am a red sex oozing dripping on the sidewalk and they follow my scent. If I desired one of them what a fantastic turn-on it would be. But the pack would tear me apart, then lick-swallow me like an urchin. So I suck up the muscles of my ass and vagina and try to neutralize my knees, by elbows, my lips, the surface of my skin. Wearing veils would be easier, you could let go underneath. You wouldn't have to practice such mental gymnastics.
I am a married woman, I tell them. My husband is waiting for me in the medina. And he is very jealous.
They instantly drop away from me, or jump back on their mopeds, kicking the gas pedal hard out of spite.
* * *
He had the face of a man from the desert, a bronze-colored highly-polished skin, high, sharp cheekbones, a long chin, narrow eyes stretching towards the temples. When he looked at you his eyes didn't change expression, they seemed to run right through you, as if you weren't there. He was dressed European style, in a caramel jacket and light blue shirt, his hair cut short and neat. He was also waiting for his call to go through. He told me he was Tunisian, from Sfax, that he dealt in Berger silver jewels and precious stones and exported them to New York, where he owned an African art shop in the Village. He lived in Brooklyn, on Pacific Street, he said, in a townhouse filled with African antiques and oriental rugs. He said Marrakesh was his favorite Moroccan city, but you have to beware of the people. I asked him what he meant, but he just had a little laugh, looking right through me and said, I hope you'll never have to find out.
He was going to Ouarzazate the following day to buy silver jewelry in the Sahara villages around Zagora. He would arrange for a land-rover later in the afternoon. Would I like to go with him? His partner was already there, an American woman who helped him run the store. I told him I was sorry, but I'd just gotten to Marrakesh and I didn't want to leave just yet. His call came through before mine. When he stepped out of the cabin he asked me if I'd care to join him at a café, a couple of blocks away, after I was finished with my business.
The café had a terrace with some rickety metal tables and chairs on the gravel floor. He was sipping an espresso when I got there and he asked me if I had been able to get my call. He told me how much he loved New York and named a few of his favorite restaurants. Do you know this antique dealer uptown, on Madison Avenue? A very dear friend, he said. I gave him a Sahara carpet which had belonged to the King of Morocco as a present. It's hanging on a wall of his shop, just on the left when you walk in.
After I while I told him I had to go, I wanted to check the souks. He stood up very formally to bid me goodbye. By the way, he added, I have a very old friend of mine who is marrying his daughter tonight. Very good Berber family. They're doing a real traditional wedding. Very interesting, the old tradition. I am taking two German friends to it. Would you like to join us?
* * *
I met him in a restaurant in the modern section of the city. He was drinking wine with Moroccan friends. Very few places serve wine, they told me, even in this part of town. He poured some for me in a glass. It was an Algerian wine heavy like a dark syrup. He said there was a change of plan, we'd pick up the Germans at their hotel.
Did you ever go to a Berber wedding? the Moroccans asked me.
A friend of theirs from Tan-Tan, in the Sahara, was looking for a wife. He told people in the souk he was in the market for a girl of marriageable age and started to visit families that were recommended to him until he found a girl to his liking. She was 15, just about the perfect age, from a small village, healthy looking. The day of the wedding the only person they knew who owned a car went to pick up the girl and took her to the groom's house. She was all wrapped up in white, like a mummy, her face completely veiled. The groom took her to the bridal bedroom, which was bare, except for a bed freshly made with clean white linen. The whole family, the friends, and neighbors gathered in the next room behind the closed door. They beat their drums and the women chanted while the men got up and twirled around faster and faster as the beat picked up, the chant and the dance and the drums building to a higher and higher pitch until the bedroom door opened. Everyone fell in complete silence. The bridegroom was standing at the door, looking pleased with himself. The young woman was sitting on a corner of the bed, still wrapped, her back hunched, covering her face with her veil. The top sheet was pulled back to clearly reveal the blood stains. The company walked in to inspect the sheets closely. The bride didn't move. When everyone was satisfied that the wedding had been properly consummated the party resumed with the addition of the groom who was a great drummer. His wife was taken away.
Arabic sounds sometimes crack like a whip, sometimes flow gently in supple vowels. I listen to them and drink the thick Algerian wine. They talk about the Moroccan police's crackdown on hashish dealers and users, at least that's what I can make out of the mixture of French and Arabic they are spinning. They ask me if I ever smoked hashish and I laugh and say, are you kidding? Here in this country!
Ahmed (it's the name of the Tunisian antique dealer) decides it's time to take off and I squeeze near him in his open-roof VW back to the medina—to buy some kif, he whispers in my ear as if it was a forbidden secret. Then we head to the Germans' hotel. He makes me wait in the car, but they're not ready yet, he tells me when he comes back, we'll pick them up later. He drives a couple of blocks and stops the car again. I have to talk to some people, he says, do you mind if we stop here a few minutes. I won't be long. He walks up a flight of stairs leading to a café or a restaurant. From the car I see some silhouettes back-lit behind a glass-door. And then there's some kind of commotion. A chair hits the door. I can hear people shouting and running. The door bangs open and a group of people stream down the stairs, a few women in evening gowns. They rush into near-by cars or run towards the boulevard. Ahmed suddenly appears behind the wheel and violently steers the car, screeching the tires as he pulls out. He says the police are there. They are busting the place. He parks the car in a side street and tells me to get out. I can see his hands are shaking. He tells me the cops were beating up the customers with their sticks and belts. There was a French woman up there, all dressed in white, maybe you saw her behind the door, they found a small bar of hash in her pocket. She had blood running from her forehead, from her nose. Her white blouse was stained with blood. There is a lot of resentment here about women who dress up like whores, who show too much skin and tantalize men in the street without letting them close.
* * *
Where are we going, I ask him. He says the police are cracking down on the downtown area. It's dangerous for us because we are foreigners. Somebody may have seen us buy hashish at the medina or talk with his friends. They got busted up there. He says he's scared of the Moroccans. Once he was sent to jail in Tangiers because of customs irregularities while taking silver out of the country and they beat him up. They are a brutal people, he says. His hands are still shaky. His voice is tight. I can't figure him out. Where is the cool, composed businessman I met at the Post Office? This man lives in New York, for God's sake! And here we are fleeing through the streets of Marrakesh like two thieves.
I tell him I am going back to the medina.
He squeezes my arm. Are you crazy? The medina is locked up. The streets aren't safe right now, do you understand?
His fear shakes me up. My heart starts to beat fast. We walk briskly along a labyrinth of dark streets. He clutches my hand. He says he knows someone who runs a hotel down the block, we'll stop by and find out what's happening. I wait in the hallway decorated with potted plants and wicker sofas, while he and the owner sound like they're threatening each other in guttural Arabic.
This is his report: the police were there already and arrested a European couple. The owner doesn't think they'll come back. We can stay up in a room until things cool out. Nobody will know about us. I follow him upstairs. The room seems out of a provincial French hotel. Big. A double bed. A sink, a bidet half hidden behind a flowered curtain. A mirrored wardrobe in mahogany. An armchair on which I collapse. He offers me a cigarette and sits on the bed. The neon tube over the sink and the ceiling lamp of frosted glass cast a cool light with hard shadows that deepen the frowns across his forehead. He sets both his elbows on his knees and balances an ashtray in his left hand, flicking his ashes into it repeatedly.
Suddenly he jumps up.
Hey! Did you hear this?
No.
Let me check downstairs.
I stare at the neon humming in the silence. I don't have a watch but I think it's very late, way into the night. I imagine Marrakesh in a state of siege, the police surrounding the medina, swarming on the Place Djamma-el-Efna, checking every hotel, searching the Europeans for drugs, pulling them out of bed, throwing them in vans heading for the jails. I can feel the city steaming with fear, my own fear. I can feel the Arab forces seething, bursting out, spreading into the European town, the violence, the hate of the French, of the Western woman.
Ahmed comes back, pale, breathless. They're here, he whispers. Did you hear them walk past the hallway? They arrested an American couple. You didn't hear them? No? They know about you. He must have talked to them, he says, pointing with his thumb towards the first floor, towards the owner's office. You can never trust a Moroccan!
Look, he says. I offered the cops money (you can buy anybody here), so that they ignore you, but I only have my checkbook with me and a couple of dirhams. Would you mind lending me some cash that I'll return to you in the morning?
I only have a few dirhams myself.
He holds his hand out. Give them to me anyway. I'll see what I can do. Don't worry, he says, patting my shoulder. We'll get out of this.
Everything is settled, he tells me when he comes back. I gave them the money, plus a 2,000 dirhams check they'll hold until I cash it at the bank tomorrow morning. They'll leave us alone.
He turns off the light and stretches on the bed. Come, he says. Come and lie down. No, I say. I'm sitting at the foot of the bed and I don't move. He says, come. There's nothing else to do but rest until the morning. At six o'clock we'll be free. Come on, get some rest.
I lie down. I am exhausted. I am so exhausted.
He tries to pull me to him. I push him away.
He says: there are five cops downstairs. One is very fat with a big moustache and a red scar running down the side of his cheek. The second one is old with all his teeth missing in front. The third one has a skin disease that swells three-quarters of his face. His skin is purplish, cracked, one of his eyes half-closed and prurient. The fourth one is the meanest cop in town, a sadist, he's the one who whipped the woman in white in the restaurant. The fifth one smells like a goat.
I picture them on the wicker couches downstairs, in their dirty uniforms. I can almost hear them laughing, barking orders.
He's lying down, his eyes staring at the ceiling.
If you don't let me, I'll tell them to come and rape you. I'll take my check back and I'll give them the key to this room. Don't forget I'm paying for your bribe. They'll rape you one by one. They're starving for a European woman.
No. You can't do that.
So let me do it.
I tell him I don't desire him. All I wanted was to attend the Berber wedding. I tell him that he can't threaten me. But he keeps threatening. He says all he has to do is to go to the door and call them up. I try to catch his eyes but I get lost in the void. I change tactics. I babble away. I tell him I'm not using any contraception right now because I'm not with my boyfriend. I tell him I'll call my boyfriend tomorrow morning in New York and he'll fly to Marrakesh and break his legs. I tell him I have friends in the medina, Moroccan friends who'll spread the rumor about him and will get him thrown into one of these Moroccan jails he's so scared of. I tell him my uncle is a childhood friend of the King of Morocco. I tell him my boyfriend is the first man who ever touched me and we are going to get married. He is a Jew and a Zionist and if he finds out I've been with an Arab he'll kill him.
He says he'll tell the one with the skin disease first and maybe he'll come up with the one who smells like a goat. They'll do it to you right here on this bed and I'll watch, he says. They've got clubs and knives and you won't be able to sweet-talk them out of it. Don't you think it would be better with me?
* * *
It's very very late. He wasn't even able to get it up. He's slithered his soft cock inside of me for a minute or two and had a tiny spasm. Now he's fallen asleep, his pants down. He's got his left arm around my neck and in turning my head I can read the time in the dark on his quartz watch. 5:30. It seems like it takes hours for me to slip out from under him and get back into my clothes silently. But he wakes up grunting, pulls himself together, slicks his hair back with water at the sink. It's almost 6:00, the time he said we would be free. He tells me to wait, he'll be right back. He comes back a few minutes later with a sweet roll. You must be starved, he says, handing me the roll. I eat it hungrily.
At 6:00 he says, la voie est libre! I follow him out in the hallway. There is no sign of the owner, of the cops. The streets are deserted. It's a little after dawn on a grey moist morning. There is dew on the car roofs and along the car windows. It's a residential neighborhood, very quiet.
We get to a busy crossroad, and he pushes two dirham bills in my hand. Here, he says, you'd be better off taking a cab back. And as he vanishes around the corner, it occurs to me it is the same amount as what I gave him during the night.
* * *
The medina is just waking up as the cab drops me on the Place Djamma-el-Efna. There are a few stray hens cackling and kids already at their posts asking for un dirham, m'dame, un dirham, m'dame, and a few djellabas hurrying down the narrow alleys. Hassan, the hotel manager, is sleeping on the floor just behind the front door, wrapped in a blanket. I wake him up as I walk in. Been out all night? he asks, his face stretching in an ironical smile.
Hassan, I ask him, were the cops here last night? He repeats, the cops, what cops? Did anything happen last night? Was there a big drug bust? He says, I don't know what you're talking about. Everything calm as usual here. Never heard of a drug bust in Marrakesh. Not with all the hashish the cops smoke. He laughs heartily. You must have had too much kif. He takes my hand and strokes it, looking at me with velvet eyes. You shouldn't have stayed out all night, he says, Arab men can be treacherous.
Catherine Texier lives and works in New York City. She is co-editor with Joel Rose of Between C & D, a literary magazine. Her 1983 novel Chloe L'Atlantique is available in France and her first English language novel Love Me Tender will be published by Viking in June 1987.
Originally published in
Martin Amis, Gretchen Bender by Cindy Sherman, Charles Henri Ford, and Roland Joffé.