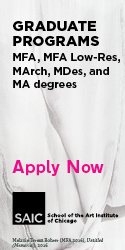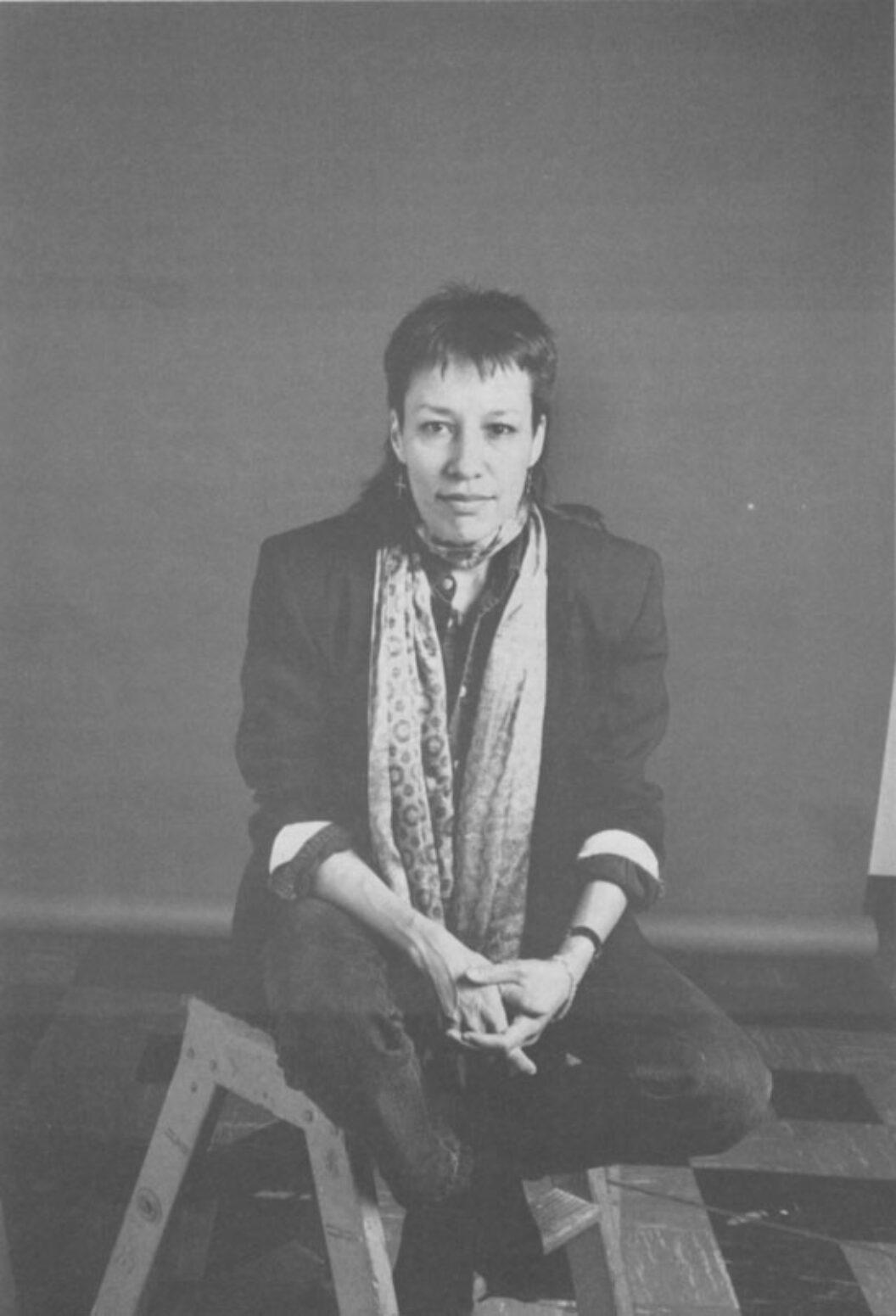 Marlane Meyer looks pleasantly, but emphatically, impatient. Sitting in the coffee shop at the Farmer's Market in LA several days before her play The Geography of Luck opened, she is wolfing down a large breakfast, her eyes burning with intensity as she answers each question with a mixture of cynicism, honesty, strength, and insecurity. Always, this small, attractive woman is electrifying.
Lance Loud A lot of your plays deal with fringe characters: prostitutes, burn-outs, ex-cons …
Marlane Meyer Well, I'm a fringe character. And my family was a fringe family. My father was a merchant marine and my mother was an artist. They collected off-beat characters in many different ways.
LL Would you say that you are close to your family?
MM I'm very close with my family. My mother died. Now, we're closer than ever. (laughter) At least, we can have the relationship that I've always dreamed of.
LL Do they turn up in your plays?
MM Oh, I always write about them, only I don't say: this is my family. I think the most obvious time is in Geography of Luck. The father is modeled on my father.
LL Has he seen it yet?
MM Yes, he saw it with an actor (Al Ruscio) who looked just like him, when we did it at South Coast Repertory.
LL What recurring concepts crop up in your plays?
MM The thing that appears again and again is my obsession with the truth. There's always some sort of lie that takes place, that makes people get revenge or get mad about something or change their lives or make some kind of drastic decision.
I always have a scene where somebody's lying to somebody else and the audience knows it. I like that because in real life you always know when somebody's lying.
LL Does lying make you mad?
MM It makes me mad if it's a lover who's lying to me. It's stupid, it puts distance in the relationship that doesn't need to be there. Anytime someone's lying to you, they're denying you the opportunity to be authentic in a relationship.
LL Let's talk about sexism. Do you feel any, being a woman playwright?
MM When I go for industry jobs, they always offer me the woman's story.
LL You moved from LA to New York, why?
MM I got a divorce. I lived in Los Angeles because I kept falling in love with guys who lived in Los Angeles. But I really like New York. Ever since I was a youngster, I just felt comfortable there. So after the divorce, I figured, why not give myself that gift?
LL Is it more or less conducive to writing?
MM It doesn't matter. It's all the same.
LL Is there a "usual" length of time it takes you to write a play?
MM About two and a half years. That's what it takes for me, anyway. I mean, I started Geography of Luck a couple of years ago and, in a way, Geography's not quite finished. It could cook another six months, really easily.
LL How would you describe Geography to someone who hasn't seen it?
MM I don't like to describe it, because a production is not just about what I've written, it's about how the play interacts with the actors and the production as well. It's not just about the words in the script. But, if I had to, I'd say it's just a play about the continual search for self-knowledge and the courage it takes to know things about yourself and act on that knowledge. Since time immemorial, people have done things because it seems the "right" way to do it. I think that what you really need to do is find those things in yourself that are true for you, and stay with them. I mean, a lot of times I'll have an idea about the way something should go, like a career move or a relationship. And if it doesn't fit this box, it's not really a relationship. So what choice do I make? That it just doesn't work? A lot of times I do. It doesn't work for my expectations, and I think those expectations are what drive people crazy.
LL In Geography of Luck, you have Dixie, the ex-con, ex-rockstar, falling into a relationship with this semi-crazy bag-lady type person …
MM Right, and it's a relationship that doesn't fit his expectation of what relationships should be—but it works, anyway. That's exactly the point. Sometimes, these things don't look like they're going to work, they don't fit your expectations, but they're great, they're exactly what you need right now. That's what I was trying to bring out in Geography.
LL Are you happy with what you've accomplished?
MM Once again, it's about expectations. No, I never write the play I set out to write. But I don't mind. Once you start writing it, it takes on its own life. Once you create those characters and think you have a handle on them, they come alive and start making their own choices. Then the story starts changing.
To me, that's the whole fallacy about sitting down and doping out a story—you know, outline and everything. I mean, how can you write an outline and create something really spontaneous and fresh, that really embodies the essence of—I hate to say this, but … inspiration?
LL Do you like being a playwright?
MM Well, it's a very humiliating craft on some level because you have to be non-ego-invested—more interested in doing the work than in getting any acclaim, so you make dangerous choices you need to make, to write from your heart, that's always scary. Plus, you have to risk being a fool and having people think that what you've said is stupid.
LL Some people have criticized Geography, saying it had too much pop-psychology and too much poetry in it.
MM That drives me nuts. I'm trying to be as careful as I can about stuff like that. But you can only be where you are. A writer's job is to get rid of ego so that you can learn your craft. That is a long job that doesn't really end until you die.
LL Was Kingfish the first play you were ever proud of?
MM No, in the beginning, even if one of my plays only went on in the utility room of a bookstore, I'd go, "Look at that, it really works good." Then I'd see something else and say, "Oh, that's really terrible." But that's how you learn. It doesn't matter if it's on stage for 20 people or 2,000—it's wonderful, like birthing into another stage of development.
(We talk about a scene in the Geography of Luck where a character, a cheerleader, comes onstage all bloody, murmuring something about having been out in the desert and having to eat a snake.)
LL The audience is not quite sure what happened there.
MM I like ambiguity. I don't mind working with loose ends, it doesn't bother me, it intrigues me. I could write tightly, I could figure out everything for everybody. But I think people are smart enough to figure it out for themselves. I want to encourage the audience to come in, to leave a space for their minds to work. I don't want them to sit back and just be passively entertained. I want them to be engaged.
LL So you don't aim to be the next Neil Simon?
MM How could I be? Most of the stuff I write has to be germane to my life. Writing's very heartfelt. I use the energy out of my passion for a problem to fuel my investigation. And that is exactly what my plays look like to me—investigations. To me, Etta Jenks was an investigation into the way we view our bodies, how women make money—not just women, everybody makes money. Pornography was a metaphor for business. I like that transcendental aspect in my work. In my plays, I explore things that are relevant to what I'm dealing with at the time. I mean, I'm dealing with my divorce and dealing with the breakdown of that relationship. A lot of it went into Geography of Luck. Also, my mother died when I was writing it, so I had a dead mother in there (played wonderfully by Susan Tyrrell). But I know that some people who come to my plays just go to the theater to have a good time, to laugh and forget their troubles, and that's perfectly valid. But go see Cats, go see Les Mis, just go! Get out! And when you leave, read my name, memorize it, and never come back, it's fine with me.
LL I thought it was interesting that in Kingfish there was the whole gay relationship between an older man (Buck Henry) and a male prostitute. And a lot of the nuances of that were pretty specific. How did you know about that?
MM When I was writing it, I was going, "Whoa! What is this about?" because it really surprised me. But I guess I was just writing intuitively about a relationship and tracking both sides. If you stay with the truth, and stay with the power of the moment, you can bring things out. I don't think I ever write out of just one mind. I'm writing out of the group mind, race memory, the collective unconsciousness—but we won't go into that now.
LL Have you written anything with specific actors in mind?
MM Yes, but they never do them. I mean, sometimes, if I'm in a tight place and I can't figure out something, I'll think of Robert Duvall doing it. Or how would Amy Madigan say this? Sometimes I write with Didi—Didi O'Connell, she's been in two of my plays (Etta Jenks and Geography of Luck). She's a really good prototype of the Marlane Meyer girl character—tough, intelligent, tender, savvy, vulnerable.
LL Do any other writers inspire you in your work?
MM Robert Bly, the poet. And I love Raymond Carver a lot. His stories ring with such truth and honesty. I also read a lot of Joseph Campbell. Myths are probably the most important element in my work.
LL What would you like to get into now?
MM I'd like to try and get into AFI and learn how to make a little movie. I don't think writing will always provide the challenges I need. I don't want to just write a movie, I want to keep control of my vision.
LL Is maintaining absolute control necessary?
MM No, but it's helpful sometimes. I may write plays now so that they're really open on some level, but I'd like to see if there's a more visual level, rather than just the inherent truth of the language that I've always gone for. I want to find a sort of visual shorthand. I'm just beginning to play with that now.
LL What would you like the people who see your plays to come away with?
MM A better understanding of themselves, the world they live in, something to think about, another point of view. I don't want them to go home and just forget the play. I want it to ring in their heads.
Lance Loud is a writer living and working in Hollywood, USA, whose beat is the arts and entertainment scene in South California. His work appears regularly in American Film, Exposure, Interview and Fame magazine.
Originally published in
Featuring interviews with Mary Gaitskill, Carroll Dunham, Richard Price, Eduardo Machado, Sarah Charlesworth, Jane Campion, Fay Weldon, Anish Kapoor, Atom Egoyan with Arsinée Khanjian, Katell le Bourhis, and Jonathan Lasker.