Discover MFA Programs in Art and Writing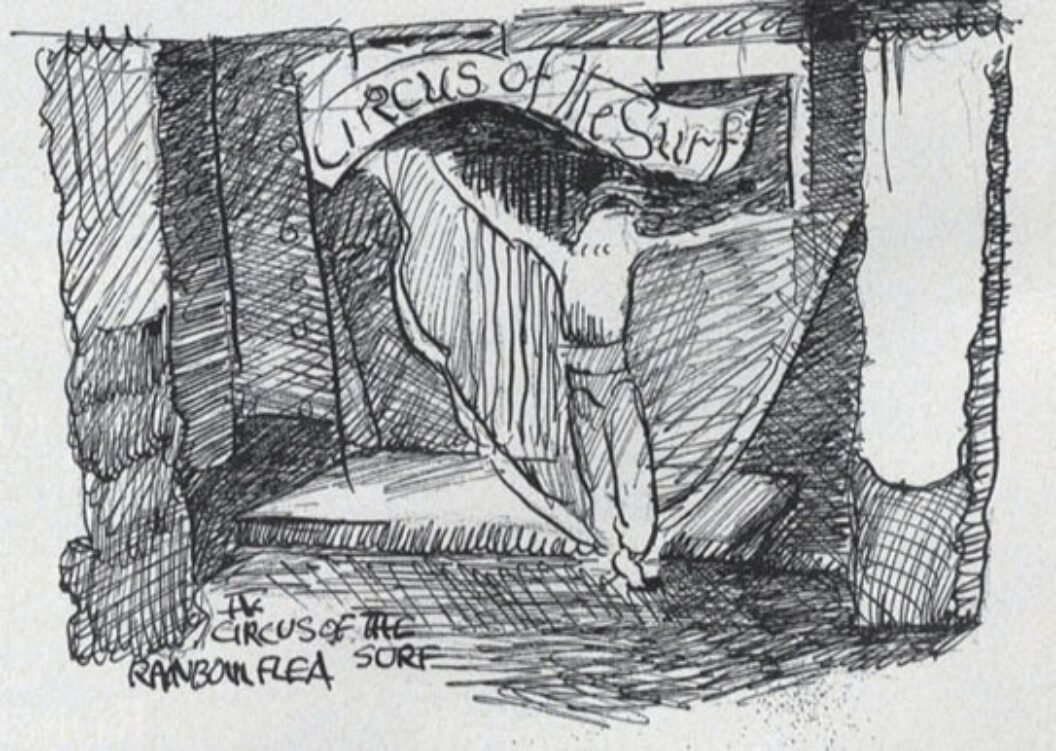 Mark Tambella is a cocoon maker. He has painted mostly with oil on canvas for over the last 20 years on the Lower East Side. These paintings include bright restaurant kitchens, shadowy bar rooms, and dimly lit bedrooms with intense physical realities. But it has been difficult to near impossible to see these paintings, spaces of his mind, except when they've become stage sets, because as Mark so eloquently put it, "Art is bullshit, theater is real." As long as he has been making paintings he has been building and designing stage sets with some of the most talented playwrights and artists in New York. A short list would include Gary Indiana, Jeff Weiss, Ellen Stewart, Lanford Wilson, Maria Irene Fornes, Damon Wright, Neil Greenberg, and Ross Bleckner.
Most recently, he created the visual carnival for The Rainbow Flea with Charles Allcroft. A huge backdrop painted with a broom lets you see as much as feel a tenement apartment. It is a portal that constantly unfolds from the grim layer of the apartment to a glittering surreal stage that seems to become a butterfly's cocoon. And very much like a cocoon, it all must be destroyed in the end. Mark has told me, "Over time, you see spatial themes and formulas developing from performance to performance, though they may be totally dissimilar in content and spirit. Even certain experimental pieces utilize very old hat tricks to manipulate the audience. The nature of creating something to serve this orbiting sphere of many creative processes (acting, directing, lighting, costuming, and music) is collaborative and uncontrollable until their collision at a given time." Mark Tambella likes to use throwaways to create his stage art. Using throwaways to create something that will be destroyed is to use something already destroyed, already forgotten, and to reanimate it. This way of working has the added feature of bringing the whole conspicuously wasteful culture we live in onto the stage. Surprisingly, the visual impression is one of sacred abundance and transformation. Look for The Snowman's Serenade, the upcoming work of Charles Allcroft with stage art by Mark Tambella, at the La Mama Theater this summer.
—Roberto Juarez
Originally published in
Featuring interviews with Martha Plimpton, Irvine Welsh, Jeffrey Vallance, Nick Pappas, Mark Eitzel, Lee Breuer, Ornette Coleman, Cheick Oumar Sissoko, Janwillem van de Wetering, and Ada Gay Griffin & Michelle Parkerson on Audre Lorde.