Mark Tambella: A La MaMa Baby Grows Up by Roberto Juarez
After 20 years of capturing the particular light of the Lower East Side with oil paints and canvas, Mark Tambella receives a solo showing at La MaMa La Galleria.

Discover MFA Programs in Art and Writing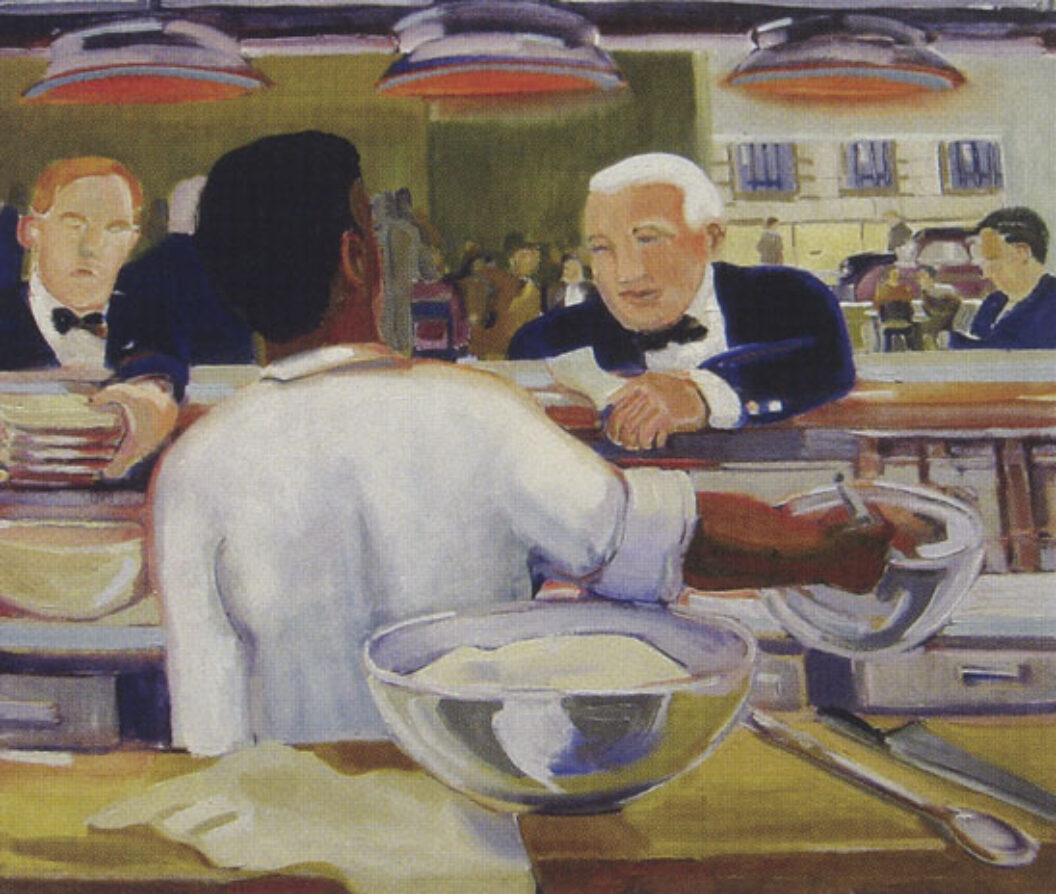 Mark Tambella has been painting in oils for 20 years on the Lower East Side and has achieved a reputation for capturing a certain kind of light. This light exists only in the southern regions of Second Avenue, the reflection of snow in the gray stone and brick-face of tenements, the grilles of fire escapes adding to the gritty and of late reromanticized atmosphere. I'm thinking specifically of the romance of bright kitchen light as seen from a darkened restaurant or piano bar. These urban tableaux, alongside dilapidated, abandoned hotel interiors in upstate New York, coexist as Tambella's subject matter.
There was a vaguely discernible narrative at his La MaMa exhibition this past spring: of long, cold, moody nights that open into weekends of sailing, gay dating, and sensualating. The story here seems to come to an operatic denouement with what Tambella calls his "allegory pictures": paintings of rowboats tied to rocky island moorings that battle cinematic storms; portals into the dreamed version of the painter's life, expressions of an artistic process that, in his words, is "a great and benevolent God of foolish experiment."
—Roberto Juarez
Mark Tambella, New Paintings was on display at La MaMa La Galleria, New York, in March 2002.
Originally published in
Featuring interviews with Petah Coyne, Glen Seator, Ben van Berkel, Reynolds Price, Dubravka Ugresic, Michael Haneke, Donald Margulies, John Zorn