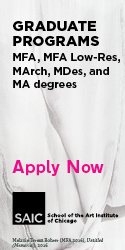 Mark Jude Poirier arrives, kicking up the desert dirt like a pickup spinning donuts on a dehydrated lawn. Weaving in and around the strip malls and taco joints and thrift shops of Tuscon, Naked Pueblo, his auspicious 12-story debut, lets forth with a stream of simple yet punctuated prose that revels in the perplexities of life on the edge.
To begin, "Son of the Monkey Lady" gives a crisp introduction to the recurring character Chigger, who, with his "lollipop-shaped" scar and one-legged mother, serves as the hook's libidinous center. Then in "Before the Barbecue Hoedown," Jackpot, daughter of a former stripper, takes a job as an assistant to a pill-popping realtor with a pig for a house pet. And, in "Monkey Chow," a trio of rock climbers from Missouri steal Snickers bars and siphon gas en route to Flagstaff.
Populated by seeming loafers and slackers (disguised as anything from grad students to mountain bikers), Poirier's characters, for all that they don't fit into the mainstream, are often blessed with a sense of responsibility. They may be disenfranchised—by circumstance or choice—but they still know how to look after their own. Because more than anything, within its own hectic world, Naked Pueblo is concerned with loyalty—to friends, family, and the generational duties young people suffer in the need to define themselves.
—Jenifer Berman
Naked Pueblo was recently published by Harmony Books.
Originally published in
Featuring interviews with Errol Morris, Peggy Shaw, Laurie Anderson, Carlo Ginzburg, Raymond Pettibon, Judy Pfaff, Mellisa Marks, Edward Said, and Margaret Cezair-Thompson.