Conceptual Fantasies: On Mark Haber's Reinhardt's Garden by Carlos Fonseca
A playful take on Latin American expeditions that reveals the contradictory problems therein.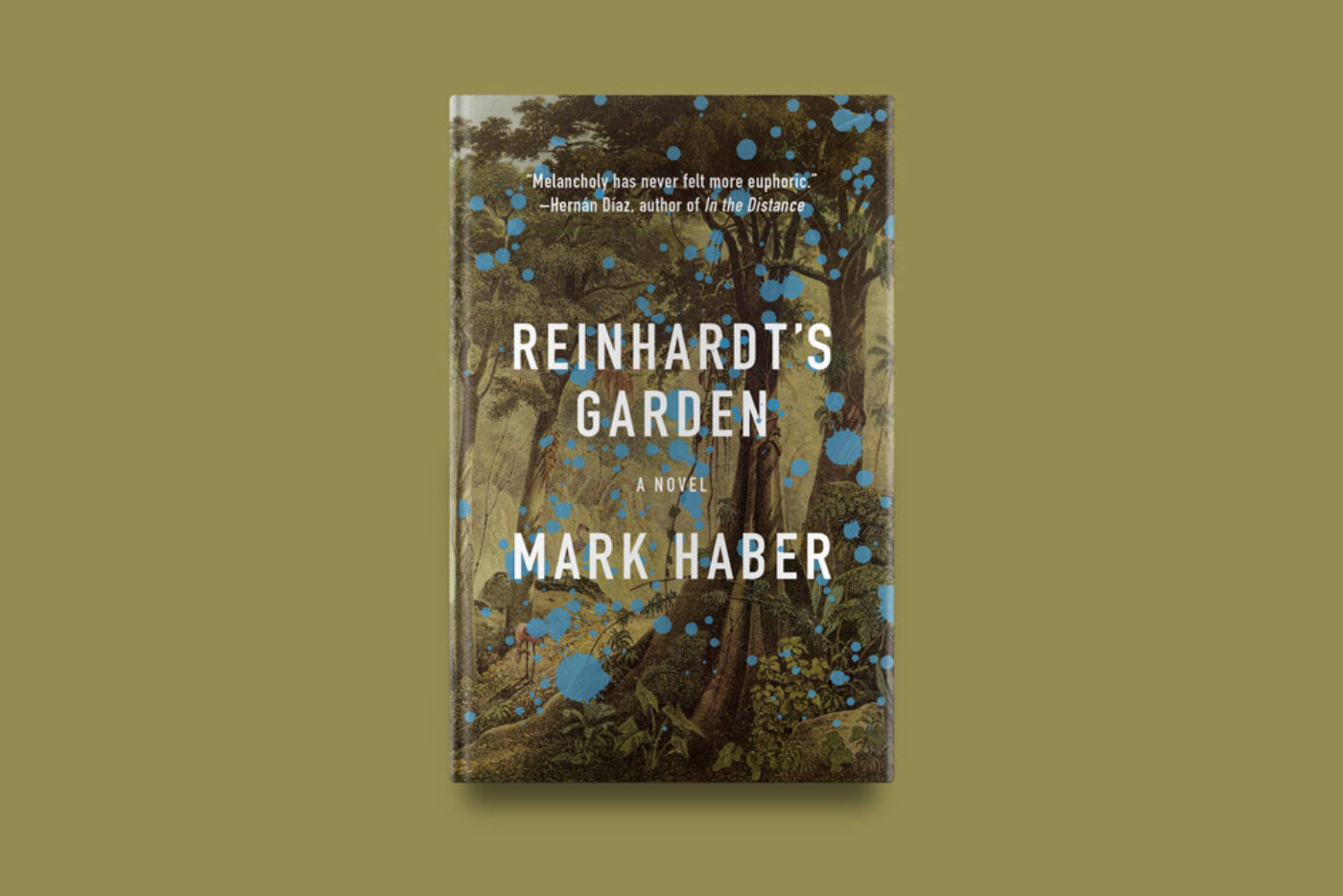 Paul Valéry once suggested that The Discourse of Method could be read as the foundational modern novel since it recounts the tale of an idea and its pursuit. A genre of obsession, the novel abounds with characters that pursue fixed ideas: from Cervantes' Don Quixote to Siri Hustvedt's Harriet Burden, passing through Melville's Captain Ahab and Ricardo Piglia's Emilio Renzi. The novel replaces the adventures of the old epic world with the fiery hunt of conceptual fantasies.
Mark Haber's outstanding new novel Reinhardt's Garden (Coffee House Press) inscribes itself within this tradition while giving it a new twist. From the stretcher in which he is being carried throughout the Gualeguaychú forest, its sick narrator recounts—in a fever dream—the path that has led him to the unlikely position in which he finds himself: lost amidst the South American jungle, surrounded by the latent presence of a local tribe that wants them dead, and following the delirious steps of his master, Jacov Reinhart, as they search for his philosophical idol, Emiliano Gómez Carasquilla, who is said to have disappeared.
The year is 1907, and Reinhart, heir to a tobacco empire, has become obsessed with finding the true nature of melancholy, which he understands not as a disease, but as the most fecund "sadness of reason." In the notebooks that he carries as his greatest treasure, he has scribbled in code a treatise that seeks to "unearth the melancholy at the root of joy or perhaps the joy at the root of melancholy." Like Werner Herzog's Fitzcarraldo, Haber's novel is a descent into the heart of darkness at the very core of modernity, achieved through a game of conceptual inversions that repeatedly suggest the works of the late Austrian writer Thomas Bernhard.
As with Bernhard, this restless inquiry into the labyrinths of obsession is not devoid of hilarity. Haber's corrosive sense of humor leaves nothing untouched, introducing a picaresque sequence of events that have marked Jacov's investigation of melancholy. Comical scenes like Reinhart's escape from Tolstoy's estate, where he is chased by a pack of mongrels after sleeping with one of his nieces or his witty typology of national melancholies, are interspersed within tragic events like the death of his twin sister or his profound reflections on dust and fog.
Haber's prose is capable of untangling that knot where the insanity of the world meets the rigor of reason, and is characterized by unflinchingly long sentences that hint to where enlightened progress coincides with its opposite. Reinhart's theories are based upon the art of inversions. As he puts it: "[Gomez Carrasquilla's] largest work, Why We Live, once inverted by me to How We Die, is the best example, a six-hundred-page theory on the purpose of finding happiness, meaning a six-hundred-page theory on the purpose of losing happiness, or rather, finding melancholy…" And so, everything in this novel is subject to this game of mirrors, in which the European enlightenment ends up lost mid-jungle, trying to recognize itself in the image of its colonial double.
Reinhardt's Garden simultaneously recalls the great tradition of nineteenth-century European travellers like Alexander Von Humboldt, Aimé Bonpland, and Charles Darwin, as well as the critical Latin American rewritings of seminal expeditions. The echoes of César Aira's An Episode in the Life of a Landscape Painter, Juan José Saer's The Witness, or even Antonio Di Benedetto's Zama resound with such strength that at times we can imagine Haber to be a Latin American writer. This subtle yet brilliant act of mimicry is perhaps the author's intention all along: to take his characters' obsession to the threshold where their fantasies confuse themselves with reality, to the limit at the end of the journey where Europe finds itself confronted, in the middle of the Gualeguaychú forest, not by the dreamed Eden it had envisioned, but the reflection of its discontents. Revising Goya, one dares to think out loud: the dreams of reason do produce monsters, but it is always better to face them through the lens of philosophical humor.
Carlos Fonseca is a Costa Rican-Puerto Rican author born in 1987. He is the author of two novels, both translated into English by Megan McDowell. Colonel Lágrimas was published by Restless Books and Natural History is forthcoming from Farrar, Straus and Giroux. He teaches at Trinity College, Cambridge, and lives in London.