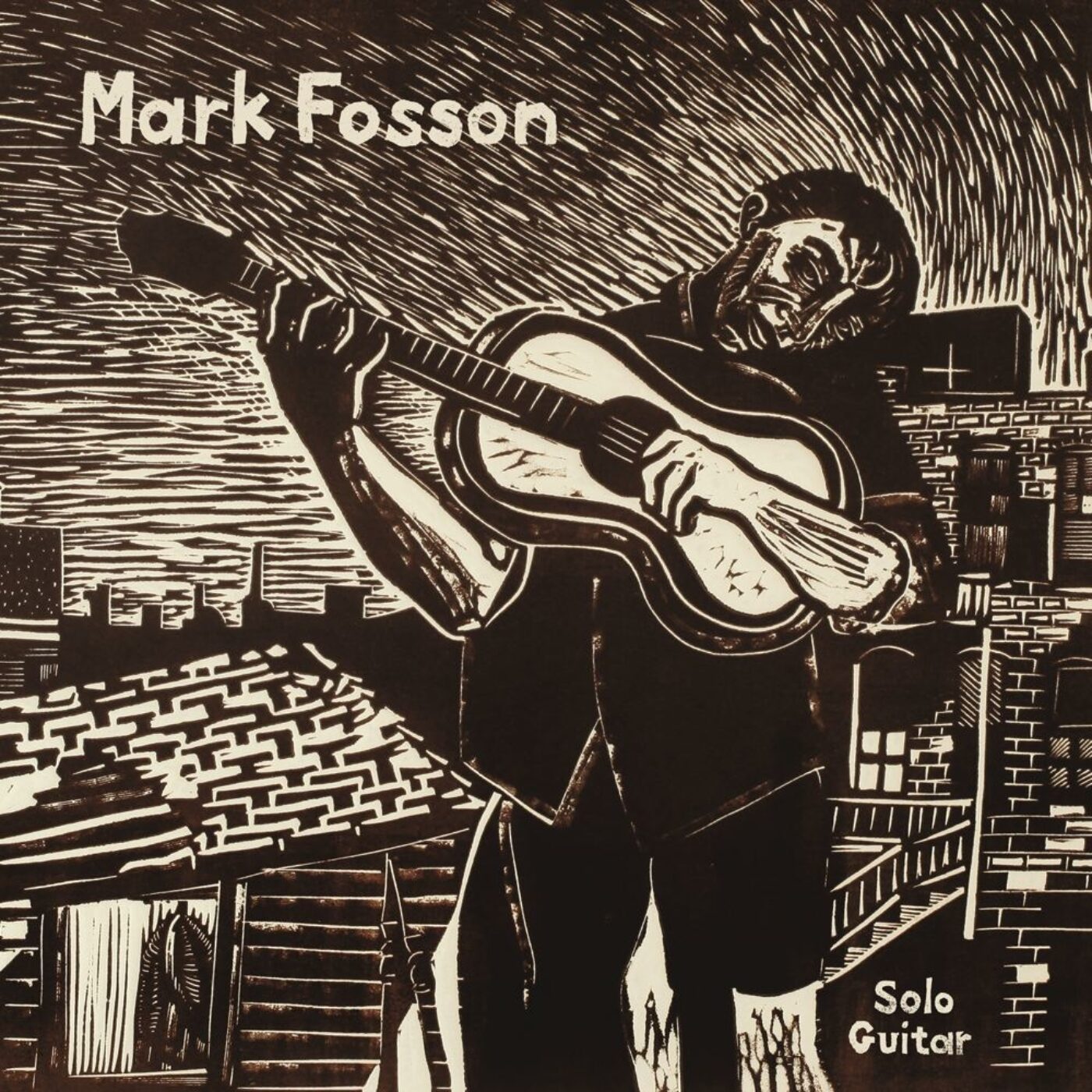 (Drag City, 2017)
I met Mark in 2012 on a two-week tour from Montreal to Kentucky. He had just released a set of home recordings from 1976 called Digging in the Dust on the Tompkins Square label, and we had a great time driving around and getting to know each other. Mark got his start in the mid to late '60s, playing in rock bands around Eastern Kentucky until his service in the Air Force started up. Upon his return home around '74, he dug into the Fahey catalog and got hooked on guitar music. The first cassette he ever sent to a label was to Fahey's Takoma Records, and they signed him immediately. Unfortunately, Takoma was going under around that time and the record didn't come out until 2006, when Drag City finally released it. In the time between, he was busy playing in a country music duo called Crazy Hearts, and then in Bum Steers, who made it on the Grand Ole Opry one night in the mid '90s. Mark said, "It all happened so fast—three hours after we got asked, we were on stage looking into an endless sea of gray hair." Years passed, marked by extensive tours on the West Coast and in Europe, two nonsolo guitar records called Jesus on a Greyhound (2007) and kY (2015), and a move from California back to the East Coast.
Mark recently told me that he wrote a number of the songs that make up Solo Guitar, his newest album, over the last ten years, and that he had even tried to record a handful of them a couple years ago, but it didn't feel right. So this record is a return to the kind of guitar playing that started Mark's career and sparked his interest in being a musician, recorded when it felt right and easy.
Solo Guitar is Mark as tight as he's ever been on the six- or twelve-string guitar. The record presents nine feelings or moods that carry into each other in a thoughtful and intuitive manner, giving the music a real reflective spookiness. "Once Was a Time" explores moving home, disappointment, and leaving things behind, but also the surprise that can come on a new day. Even flashier more technical showpieces, like "Wankomatic" and "Still Ain't Got No Home," have a ruminative quality, while sounding less nostalgic and hardened. "Noodlin' on the East Fork" stands out as a vividly recalled memory of his uncles who used to hand-fish ("noodle") for snapping turtles in Eastern Kentucky. "Chineham Wood" and "Blue March Improvisation" are personal favorites, carrying emotional weight and executed with the confidence that only comes with playing your instrument for more than forty years.
After months of searching for a record cover, Mark stumbled upon this linoleum cut by printmaker Jules Heller—made in 1950, the same year Mark was born. It depicts a similar looking man playing guitar in the yard of a row house not unlike his own in Baltimore.
Daniel Bachman is a guitar player living in Petersburg, Virginia.
Originally published in
Featuring interviews with Amit Dutta, Lisa Sanditz, Nina Katchadourian, Anoka Faruqee, Michelle Grabner, Suzanne Bocanegra, Adrienne Truscott, Marcus Steinweg, Mike Wallace, and Lucy Ives.