Mark Essig's Edison and the Electric Chair: A Story of Light and Death by Caleb Smith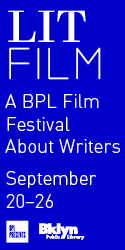 "I sing the body electric"—this was Walt Whitman's Romantic wish, for music to turn us on and shock us in our skin. A few decades later, William Kemmler, waiting to become the first convict executed by electricity, composed his own little poem: "I can't sing sing, / I won't sing sing … / For my whistle is getting dry." Kemmler probably wasn't pondering Walt Whitman; he was hating his confinement (he echoes the name of a famous prison on the Hudson) and begging for a drink. But hearing the two together, the electrocuted body refusing to sing against the singer of the body electric, we may sense how deep and charged is the flow of electricity in our history and imagination.
How will we remember Thomas Edison? Like a current, his legacy circulates through our civilization (the light bulb), our conversations (telecommunications), our aesthetic lives (cinema, the phonograph). Now, as the electric chair gives way to the needle, Edison is coming to light as the inventor of not just how we live but how we have killed. A monument is going up on Coney Island to commemorate his electrocution of Topsy the circus elephant there.
Mark Essig's new book may be the best one on these themes. In these 23 short, episodic chapters, he is a fluid storyteller, contacting by turns technology and economics, politics and the arts. More than other historians of the Edison-Westinghouse competition that helped produce the chair, of Kemmler's ugly death and so on, Essig senses that the presence of electrocution in our culture alters our minds. He begins to trace the literary life of electricity in Shelley's Frankenstein, in Poe and Twain; he conceives a broad "age of the electric chair," now entering its twilight. The justice system treats crime and punishment as isolated cause and effect. Essig disturbs this efficient, deadly logic, intimating that punishment is an art, an industry and a discipline—that its forms have deep histories and troubling consequences of their own.
Edison and the Electric Chair: A Story of Light and Death is just out from Walker and Company, New York.
Originally published in
Featuring interviews with Sol Lewitt, Vera Lutter and Peter Wollen, Rikki Ducornet and Laura Mullen, Edward St. Aubyn and Patrick McGrath & Maria Aitken, Jon Robin Baitz and Stephen Gaghan, Gina Gershon and Dave Stewart, EL-P and Matthew Shipp, and Suzanne Farrell.