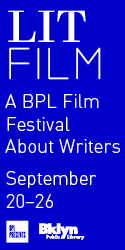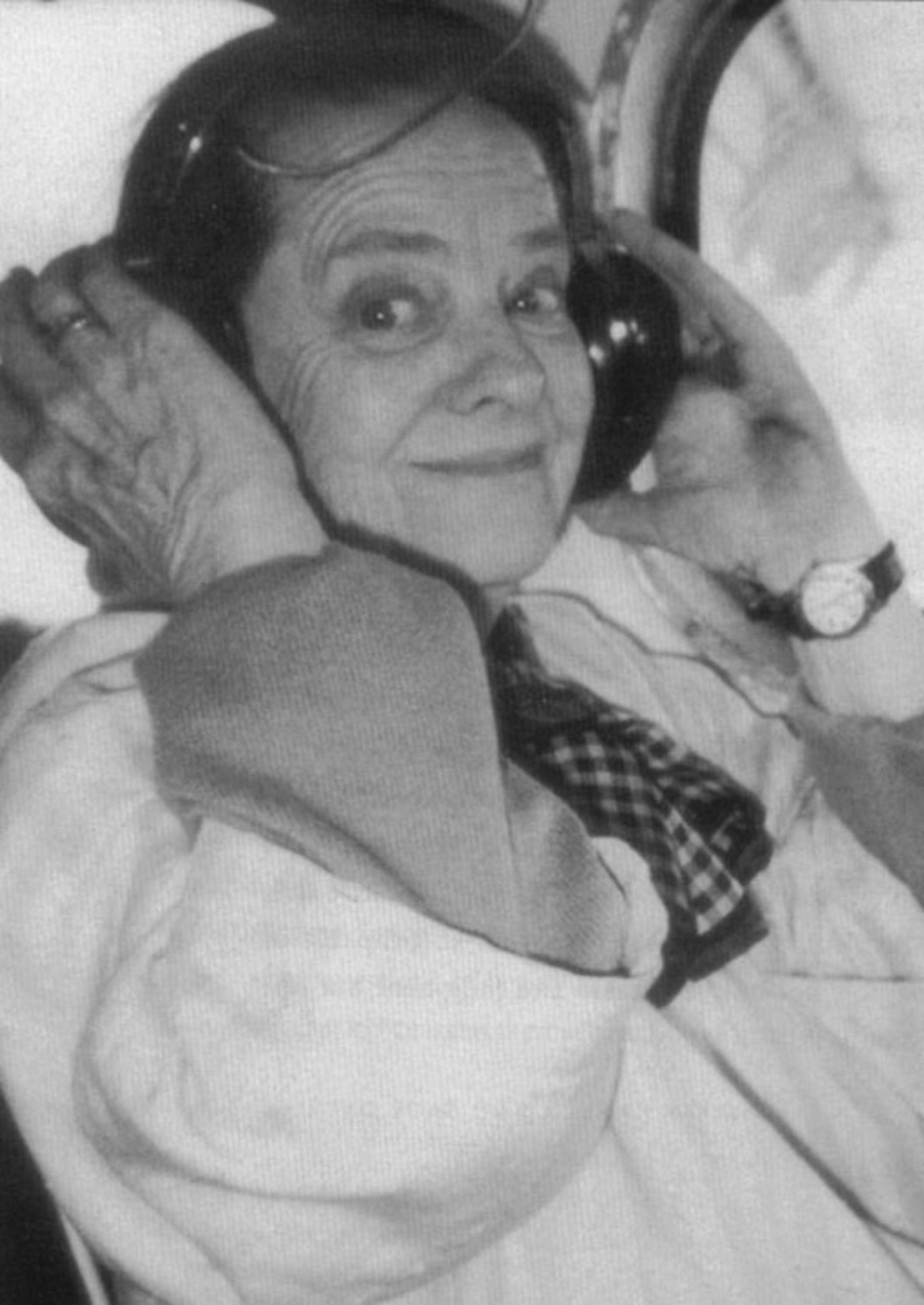 Born in 1921 in Jamaica, Queens, Marie Ponsot published her first book of poems, True Minds(1957), in the legendary City Lights poetry series, which also included Allen Ginsberg's Howl and Lawrence Ferlinghetti's A Coney Island of the Mind. Inspired by close readings of Shakespeare, John Donne, James Joyce, Hilda Dolittle (HD), Bryher and Djuna Barnes, Ponsot evolved her own style. With a metaphysical and sometimes thorny attention to language that is leavened by wit, her poems are tough and combative, the work of a strong individualist who does not fit easily into any "school" of writing.
After an extended stay in Paris in the 1940s, Ponsot returned to the United States with a husband, the French painter Claude Ponsot, and the first of what would be seven children, six boys and a girl. Raising these children occupied her next 25 years. No further collections of her poems appeared during that time, nor did she send out poems for publication in magazines, though she made fugitive appearances in Poetry and Commonweal.
So it might have gone, except that as she was nearing the age of 60, a poet friend, Marilyn Hacker, urged her repeatedly to assemble another collection for a series of new poets that was being launched by Knopf under editor Alice Quinn. The result was Admit Impediment (1982). Dedicated to the women in the Ponsot family, the book begins with a devastating poem, "To a Divorce":
The state we made of love 
that you fled out of, 
empty-handed, 
I have enlarged 
into a new mainland geography 
where I move as if unburdened where 
my burdens bear me 
You said once I had 
taught you human speech. 
I am glad 
I never taught you to dance.
Some of the poems are brilliantly epigrammatic, like the two-stanza "About My Birthday":
I'd like to assume. 
from my April birthday, 
I quickened the womb 
on the 4th of July.
If you suffered as I 
a sternly fought tendency 
to endless dependency 
you'd know why.
Clearly Ponsot is a woman and writer with rare skills at getting through life, despite obstacles. After Admit Impediment came The Green Dark (1988), also from Knopf, and then The Bird Catcher (1998). In the last, she recalls problems in dealing with family—her father, children, ex-husband-as well as the liberating power of old age, with its freedom from chores like child rearing and full-time wage earning. As she continues to teach at New York University, Columbia and the 92nd Street Y, Ponsot clearly relishes being old, as evidenced by the amusing poem, "Pourriture noble," with its witty final quatrain:
Age is not 
all dry rot. 
It's never too late. 
Sweet is your real estate.

When it won a National Book Critics Circle Award, The Bird Catcher brought Ponsot hitherto unknown media attention. Springing: New and Selected Poems followed, a rich collection of poems, many previously unpublished. And some welcome reprints of her work as a translator have recently appeared, most notably her excellent Selected Fables and Tales of La Fontaine (Welcome Rain), long out of print.

Benjamin Ivry Marie, what are the advantages of having been born in 1921, apart from having seen Babe Ruth play baseball?
Marie Ponsot That and the fact that there was not a baby boom that year; there weren't many of us.
BI After the first World War?
MP People no longer felt that urgency. It meant that places like the beach or the playground were not crowded the way I recall they were when my children were small.
BI So you had time to be alone and dream?
MP I wandered around the grand and glorious parks in Queens.
BI And your family was bookish, a lot of teachers. Were you a reader from very early on?
MP Yes, my mother taught fourth grade but not, of course, after I was born. She went back to teaching after my brother married—when we were both safely ensconced in the world, in her opinion. She liked teaching people to read: we both read by the time we were three.
BI Did you start writing poems before high school?
MP I don't know if poem is the right word, but I was writing verse in grade school. Ingenuously. because at that time it had not occurred to me that some poems were good and some were not.
BI You weren't sending your poems out to magazines?
MP In the Brooklyn Daily Eagle, a daily newspaper, Jean's Column published little things that children sent her. I sent her poems and she published them.
BI Do you remember the gist of those poems?
MP I do. They all had to do with the approbation of nature: Moon good. Green good. Bird excellent.
BI Wow, so you experienced the thrill of publication!
MP I didn't think of it as terribly thrilling, I thought of it as, Well now, this makes it official. It wasn't a quivering event. It was very useful though, because poetry is social. You were not your own audience.
BI You became known as a Beat poet, which I think is a total misnomer for you. I think of you more as a World War II poet.
MP Well, it's only a misnomer if you accept somebody else's definition of Beat. If you were to let Denise Levertov and Larry Ferlinghetti and me and a few other people of that kind shape your definition of what Beat is, you might come to another, extremely comical conclusion. But I don't think it's any help to have a label for a poet, do you?
BI But people love it, they need it! (laughter) You met Ferlinghetti on the boat on your way to Paris after World War II. Obviously, you kept in touch afterward.
MP Yes, he was on his way to Paris on the GI Bill. The ship had quite a few of those people, including quite a wonderful young man who was planning to live on the proceeds from contraband that he was very artful in obtaining: hundreds of dozens of condoms.
BI Bringing French letters to France?
MP Yes. They were to prevent the English disease.
BI And were they illegal because France is a Catholic country?
MP I don't think so. They just wanted to increase the population.
BI Ah, of course. Ferlinghetti is a very different sort of writer from yourself, but you connected.
MP He certainly is not a Beat poet. He is a lyric romantic writer who is very interested in a piece of the thread of Pound's and Eliot's enterprise. "These fragments shored…" A lot of his poems recapitulate, rescue or quote in a different context some great lines of poems that are in themselves moving, and then there is the double emotional response to seeing that contextually.
BI Which French writers at that time meant the most to you?
MP I am sorry to say that they were not contemporary. I wasn't expecting to go see any of them. I was at that point still very interested in medieval texts: various strands of Chrétien de Troyes, the story of Arthur, the story of Troy…. I was led in that direction from childhood on by the Maxfield Parrish edition of the The Song of Roland.
BI Your masters degree was in 17th-century British writing?
MP Yes. The bliss of open stacks is totally intoxicating. You're let loose with no very large obligation to stick to the subject in a place where every book you've ever wanted to read is at hand. It's a glorious thing, exciting. It takes care of the impulse to explore and to see radically and be radically different.
BI You were deeply moved early on by John Donne and his contemporaries, as well as by the medieval French. I also noticed from the poems in True Minds, your first collection, that along with the metaphysical poets of the 17th century, Shakespeare was a strong influence.
MP Oh, I would say so too. There's absolutely nothing wrong with any kind of scholarly exploration of the text. But I am very glad that somebody else does it. I never found it appetizing: there's too much poetry to read and experience in itself for the next level of theory to be absolutely demanded. Except for the few poems you fall in love with. Then you really want to know; it's like being in love with a person.
BI As early as True Minds and increasingly later, there is the impression of someone who has read and understood a lot of Irish literature, particularly James Joyce.
MP Almost exclusively James Joyce.
BI The influence is so deep with Joyce as to be at times typographical. You have a mean way with an ampersand.
MP Maybe I got that from Joyce, who knows. I think I got it from laziness while typing—anything that gets me through a text quicker. I really do it to make a certain noise. It is a word that we use a lot. Sometimes we say "and"; a lot of the time we say some little hum sound that links things but makes a little break. It has to do with the rhythm and the tune of a poem.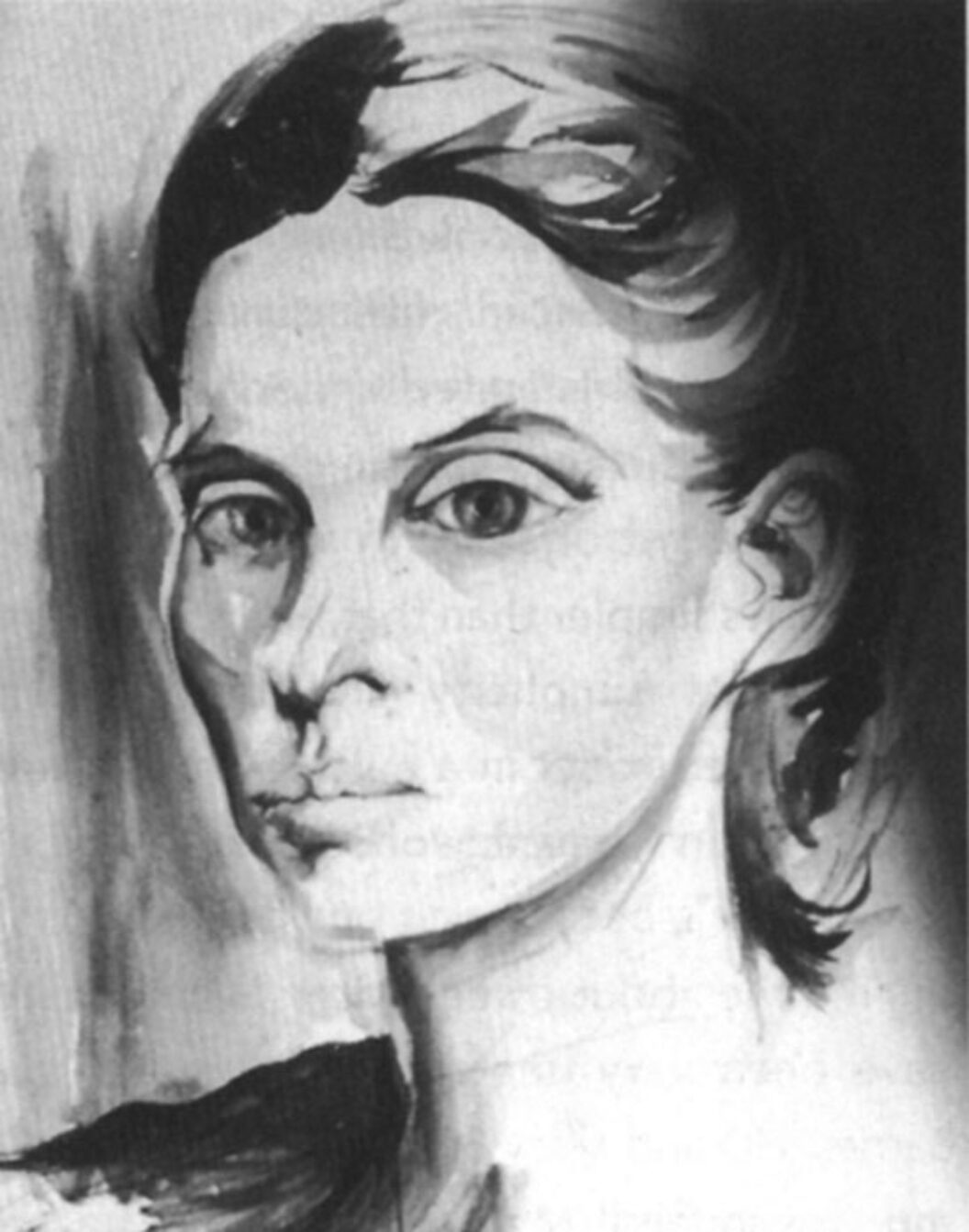 BI You met your husband, your ex-husband now, in Paris. Your relationship with France is one of somebody who has really lived there and not as a starry-eyed, city-of-lights sojourner who has read a little Hemingway.
MP It's a real place. It's quite hard, if you are not born into it, to arrive at making any kind of an entry into that French world. To penetrate into that place where you know French people in a way that allows them to invite you to their house. It is not enough to know their name or to work with them; you have to find some blood relation if you possibly can and start from there. I married it, but even then you're a bit of a specimen on cotton in a box to be looked at. I was fortunate in that some of my in-laws were wonderful people, a great pleasure to know, and still are.
BI After you were married you came back to America and had seven children.
MP I had one of them before I left Paris and was pregnant with another by the time I got aboard ship again.
BI So you're back in New York and after a few years Lawrence Ferlinghetti says, "Hey, I'm putting out this series of books, City Lights, would you like to be part of it?" How did that come to be?
MP We had exchanged poems when I was working in Paris at UNESCO. I would type something on my lunch hour and pass it on to him. And I'd get something back from him. We would read each other's poems, and that was a very helpful thing to do. Larry wrote and said he was publishing. He had some poems of mine and if I had any more poems to add to them he would like to do a book, and what did I think? I was having babies fairly frequently and, as you do when you have five by your side, you just say. Yes that's great, and I sent him a couple of things that I had written. There's a poem in True Minds called "Multipara: Gravida 5," written after the birth of my fifth child, so that makes it 1953.
BI So there you were in New York with all these children and doing French translations to make a living. And when your first book, True Minds, came out, it did not get a single review, is that correct?
MP It had one mention, in the Queens section of the Daily News. They sent someone out to take my picture. And there it was, this picture of me at my typewriter with my five children clinging to me (laughter) and looking rather puzzled. The memorable thing was the headline: Mom of Five Hep to Jive.
BI So you were the Cab Calloway of American letters?
MP I wish. My hero, Cab. Yes.
BI Also part of that series was Ferlinghetti's own A Coney Island of the Mind.
MP It was Larry's first book, a delicious book that I am happy to say has never gone out of print. A Coney Island of the Mind has sold many, many copies. It introduced many people to the possibility of being able to read poems.
BI So from there you were translating again, mostly children's books from French, but you also did occasional TV and radio plays.
MP Anything that I could get paid for.
BI For me one of the most interesting translations you did from those times—of course you have the million-seller-without-royalties, The Golden Book of Fairy Tales, now available once again—are the La Fontaine translations.
MP Yes. The fables coincidentally appeared right around the time that I found my first job teaching, which liberated me from doing any more translations.
BI Yes, the original thankless task.
MP It's obsessive while you're inside the doing of the translation, then you have to climb up a big ladder to get out.
BI The La Fontaine translations are magical, and I was delighted to do a preface for the new edition, but I noticed that when they came out in the Signet paperback series in the mid-'60s there were no reviews, either.
MP No, there weren't. La Fontaine was a man of enormous genius and complexity. And I failed to capture a lot of the complexity, but I knew it was there and I tried. You have to have a very light hand, like with biscuits if you knead the dough too long it's dead. Dead.
BI But your La Fontaine is funny and light.
MP Well that's very nice of you, thank you.
BI Springing, your new and selected poems that came out this past year from Knopf, has a section in which each of 25 years is represented by a previously unpublished poem. There was a span of a quarter century when you didn't publish a book. Obviously you were very busy taking care of your kids and working, teaching English in the SEEK program for disadvantaged students at Queens College as well as translating and scriptwriting.
MP I was very busy. It's really that I was entirely out of all those professional poetry loops. That's worth saying, because it's easy to keep writing without tremendous agitation in whatever time you have. If you don't imagine yourself as a career poet but rather as a person who writes poems, you can just go on doing that.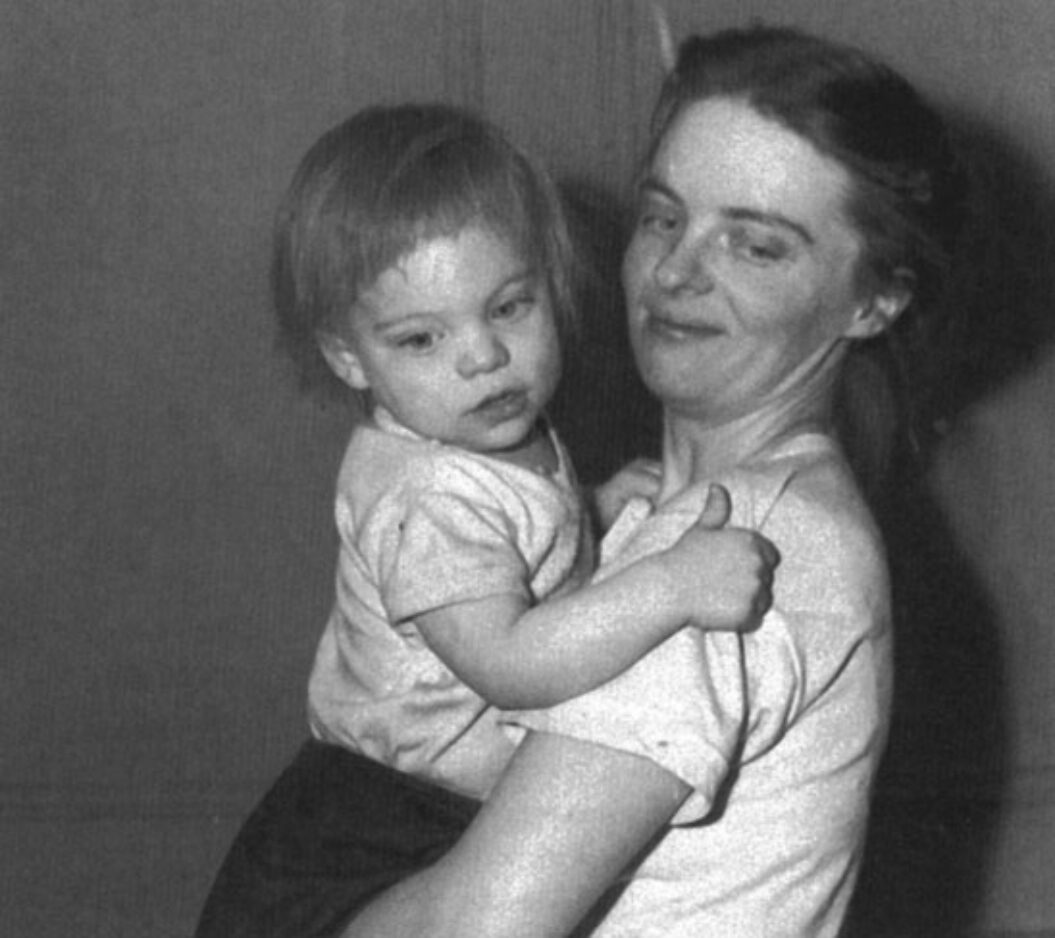 BI Well that's a remarkable quality, to not falter. What about someone like Tillie Olsen, for example, who genuinely stopped writing for some years? Or Barbara Pym? A number of people just fade out for a while, or for good.
MP But that was true of Tillie Olsen after her stories were published. She found the business of earning a living and minding her girls enough. Her book Silences is a great jewel of American literature with a supremely sophisticated understanding of what theoreticians sometimes make into a great big bowl of salad in which to swim around. It's simpler than that, and she understands that simplicity and that it has complicated roots in a culture that is not interested in woman's work of any kind.
BI Tell me about three writers who I think have been very important to you: Djuna Barnes, HD and Mary Butts.
MP Yes indeed! My passion for HD began early, with the wonderful Louis Untermeyer anthology that included some of her poems. And not her best poems by any means, but poems that were characterized by the thing that flipped me out first: her working of free verse is extremely musical without being sticky. She has as good an ear as Swinburne but drops out all the rhetoric that afflicts some of his work. I caught that and loved it. That made the writing of poetry exciting. HD also knew how to go on writing when she wasn't publishing, and what a big split there is between those two things. Writing poems is a luxury, a triumph! While doing it one is exultant and grateful and cheerful and pleased. You don't wait for someone to approve. If you go on doing it and enjoying it, well, what have you done? You have spent time enjoying what your language makes of you. Very often this makes for a more comfortable self than any other you'll ever meet.
BI With HD there was a very deep involvement with the classics.
MP I have that as well. But neither of us is a scholar. HD knew a little Greek and a little Latin, and so do I, but not more than that. We are both consumers with a huge appetite for thinking in those ways that reach toward the major roots of our literary sense. The great works have not lost any of their power. I had a group of students, some of whom tested—and what this tells you about reading tests ought to be on the front page of every newspaper—at a third-grade reading level. The first weekend they took The Iliad home and read it. I didn't tell them anything about it. I just said, "This is a big war story: go home and read it." But then we read Oedipus and it blew them away. There wasn't a single "tested at a third-grade reading level" in that group who wasn't ready to debate what Oedipus was doing, whether he should have pulled out of his vow to get to the bottom of what was going on and at what point he could have stopped. When Jocasta tries to convince him to stop, somebody said, "See, he should have listened to his wife!" That is the power of Greek literature, to address itself on the highest level that literature can achieve of integrating language, action and mind. It can present that to everybody.
BI What appealed to you about the rather more quirky or equivocal figure of Djuna Barnes?
MP The same thing that appealed to me about HD and Mary Butts, which is language. The three of them are high stylists. Djuna Barnes had two great admirers on the literary scene of her day. James Joyce and T. S. Eliot. Find somebody else that they both thought well of. Go ahead, I dare you.
BI Well. I think they both liked Groucho Marx…
MP I'm sure Djuna Barnes did too. There were moments in some of those old photographs when I think she felt that that's what she was trying to look like. She had a very hard life. She was poor and pretended to be rich. She was gallant and full of panache about being poor. She had moments when she had enough to manage, but they were not common.
BI Even less known to most American readers than Djuna Barnes is Mary Butts.
MP Possibly because she's English. Yet she knew both Djuna Barnes and HD at least casually in Paris. They were part of that same world. Less interesting as literature but sociologically very interesting are Natalie Barney, Romaine Brooks, and Gertrude Stein. It's easier to read about, consider and be taught their work at schools than that of Mary Butts, Djuna Barnes, or HD.
BI Mary Butts is a novelist: you're not a big novel reader.
MP No, I'm not really. I read only novels that transport me the way a poem does, and that includes Joyce's Ulysses, all his other fiction, and Djuna Barnes's prose as well as her poems. Ryder is one of the great American novels. It is a pity that although it comes back into print every once in a while, it is not taught, and if it is not taught a novel won't stay in print. Mary Butts's novels and many of her short stories have been brought back into print. I'm not sure exactly what wonderful, natural miracle provoked that. Her novels are very, very interesting. They are haunted with a sense of invisible life that we all know about but don't have much in the way of language for. She incorporates a sense of transcendence or self-cendence or whatever those moments are in which we intuit the world, inside the characters she portrays and the lives she gives them. Armed with Madness is a great treasure: it's about the summer adventures of a few young people on the coast of Cornwall. She doesn't need more than that. By oxymoronic suggestions, she shows the sociological.
BI But Mary Butts was not a self-defined patrician like Elizabeth Bowen?
MP Not at all. She doesn't think she is the received reality of anybody. She did come from a family of some distinction in that her direct ancestor, Sir Thomas Butts, was Blake's patron and kept him alive through his support. The house she grew up in had all the various editions of Blake's plates that he had hand colored and also the whole set of paintings that is now in the Tate.
BI Returning to your teaching: I understand you were teaching basic composition at Queens College. In your "About the Author" notes you've described yourself as having enjoyed teaching at different institutions.
MP I think it is very important to say that. I know it sounds nutty.
BI No. no. I think it is noteworthy, that you derived great joy from that. Beat Not the Poor Deskyour book on teaching writing, has become a cult classic. The classes in your book are quite different from the garden-variety writing class.
MP They are different, in their aim, their methods, and their results. The aim of Beat Not the Poor Desk is not to demonstrate to students that you are smarter than they are. They sort of half dread that anyway. And it's of no use to them.
BI You say, "You can't get it wrong."
MP Your aim is to have them write well. The method is that you give them writing to do that cannot be done wrong except by not doing it. It took my co-author, Rosemary Deen, who is a woman of genius, and I some ten years to figure these things out together. It is perfect bliss to be teaching and to have someone to talk to about what you're doing. We finally did settle on a set of assignments that are elemental, that constitute what writing is made up of. Our book gives people things to do that you would be willing to read as literature. Their papers will have a literary structure because you will not have asked for well-punctuated sentences or grammatically varied sentences, what a dreadful thing to tell students to do, awful. They will be good, readable, literary sentences because you will have said, "Write me something brilliant, write me something elegant." Sentences are structures. We all know intuitively that if you provide a subject with a verb for which it can take responsibility, and a verb with a subject willing to do that, you will get something elegant. That is a very elegant conjunction.
BI Decades and decades of students are devoted to you and to the memory of your class.
MP And I to them.
BI What about the nonaccredited psychotherapist part, which seems to go along with teaching a writing seminar?
MP No, I have no training that would qualify me for that. Some people also expect some kind of mothering to go on, but I know the difference between the classroom and the domestic situation.
BI There was this quarter century without a book from you until a remarkable person named Marilyn Hacker heard tell that there was a series of new poets happening at Knopf. You weren't strictly a new poet.
MP Alice Quinn started that series. She is a great lover of poetry and had been editing highly literary novels like Joseph McElroy's. Marilyn brought her a manuscript of mine that I fished out of the bottom drawer: about 20 pages of it were slightly organized and the rest was cobbled together in a great lump by me in about two days.
BI And as I recall Marilyn had to put some real pressure on you to do it.
MP I felt fairly weird about it, to tell you the truth. But, bless her heart, she came and picked it up and took it away. A year later I got a note from Knopf saying that they would like to publish. It was very exciting.
BI Some people from your generation and a little bit older have a can-do attitude that seems to have largely evaporated. We're lucky to have a generation of writers like yourself. Josephine Jacobsen, Jane Cooper, Grace Paley and Naomi Replansky, elder women writers who are triumphantly life-affirming.
MP Well, it's a very enjoyable thing to be an old writer. It's bliss! It's really a highly entertaining state. You manage as long as language lasts. And language lasts a long time. Language is a sturdy companion, I think.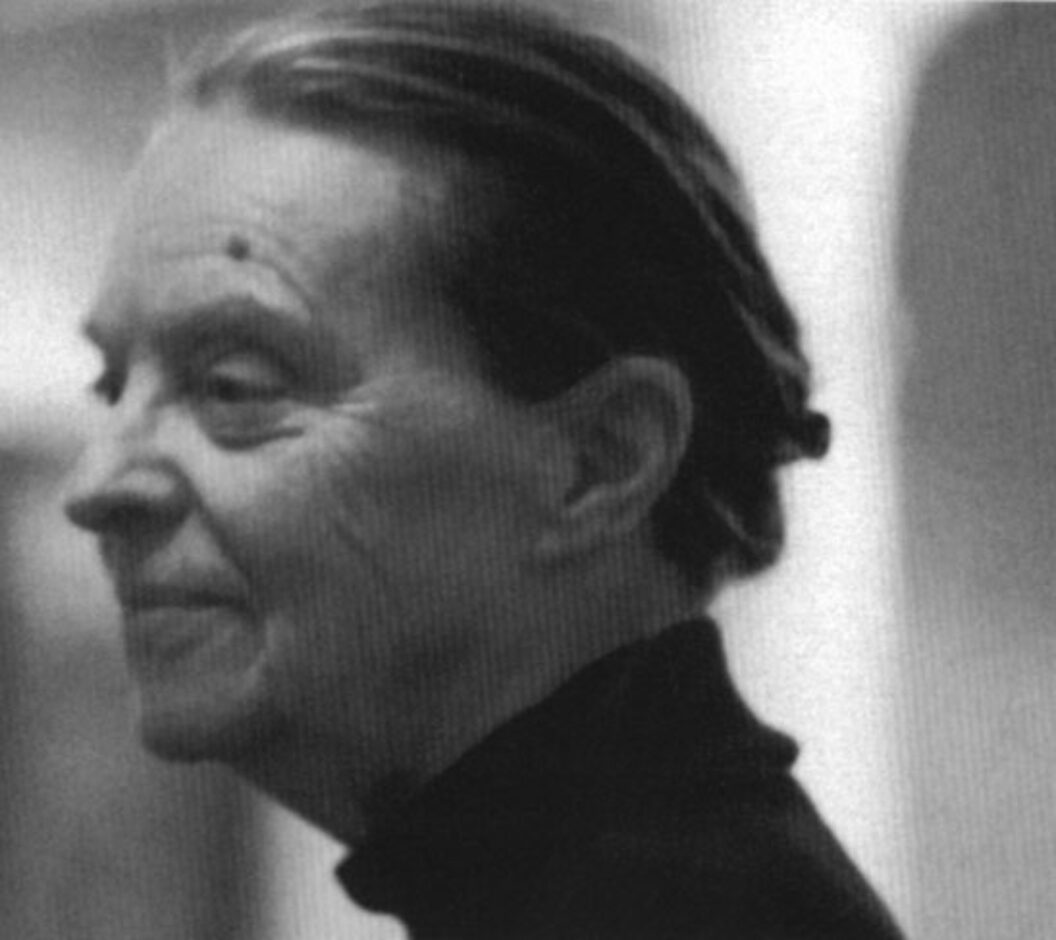 BI Admit Impediment came out in 1982; your next collection, The Green Dark, which you worked on with the gifted editor Harry Ford, came out in 1988. Then came The Bird Catcher in 1998. Publishing books once every ten years or so approaches the rhythm of the poet Philip Larkin, who also produced a book every decade.
MP I didn't know this magic rule that you should publish a book every two years.
BI After Admit Impediment, did it never occur to anyone that you might do another collection with City Lights or some other small publisher?
MP Nobody spoke to me about it and it certainly didn't occur to me. You really have to believe me when I say my dissociation from the idea of publication was not deliberate, contemptuous or passive-aggressive; it just didn't occur to me. Think of all those 17th-century cavalier poets who had no interest in publishing their work-it didn't occur to them either. Frequent publication of poems is a 19th-century development.
BI Have you read any poetry collections recently that you particularly admire?
MP Oh, quite a few. There are a lot of good poets in the United States right now. Yusef Komunyakaa's Pleasure Dome: New and Collected Poems 1975–1999 is stunning. Carolyn Kizer has a poem collection with absolutely the best title, and certainly tons of her best poems.
BI Cool Calm and Collected. In some ways she's the Eve Arden of American letters. And young poets?
MP Those of us who teach poetry workshops know that in the very next one we teach, a perfectly stunning poet whose name we don't know will turn up. The future is promising as well as the present. Priscilla Becker is wonderful. So are Richard Matthews, Scott Hightower, Julie Sheehan, and David Groff. So is Emily Fragos. And so are you, Ben.
BI I think you're the bee's knees too, Marie. What's going on in France?
MP There's a livelier interest now in publishing poetry in France. French poetry suffered enormously from the omnipresence of Surrealism, which really is a dead end. Once you've seen one limp watch on the stairs covered with ants, you have it.
MP And that isn't even French.
BI Well, no, but it is eminent in French iconography. Surrealism infected a good deal of Europe and from Europe, South America. And the recovery has begun, which means that a larger role for poetry is possible.
BI I know you admire the work of Eiléan Ni Chuilleanáin.
MP Yes, she is an Irish poet published in the United States by Wake Forest. She's a major poet. We haven't yet begun to take her measure. A woman of great capacity and intelligence and wit.
BI She's married to a poet. I think?
MP And married to a poet, which is good for the heart. She teaches at Trinity College Dublin. She writes really solid lyrics, was for a long while afraid the lyric was going to evaporate entirely. It had become a dirty word for some reason. Even if people wrote a lyric they did not want you to say that about them.
BI You mentioned the artificiality of grouping people into different schools. But when people write about your work now, they'll pigeonhole you as a new formalist, which you are not.
MP No, I'm not. Most poets, no matter whether they consider themselves a member of a group or a little tiny club, have certain principles at play when they write. But they all will come close to agreement on the idea that the poet must not be given rules. You can't be distracted by these little games of giving names. People think that they own things that they name.
BI Where you differ from some categorizers is that you find particular forms to be the starting gun at a race or an inspiration; a sestina, a sonnet or whatever is a liberation for you.
MP I do think that the pleasure of these forms is evident enough and experientially tested enough to have endured for centuries, that there must be something to it. It cannot be that it's the only right way because of all the other poems there are in the world. It cannot be that it's the only wrong one for the same reason.
BI When you read someone like Marilyn Hacker, do you read the poem first and then think, Oh, she's writing a sestina?
MP It doesn't take very long to recognize the form, and it's neither a plus nor a minus. The poem has got to do the work itself. There is extra pressure sometimes when you see someone using a form very adeptly. Marilyn Hacker has a poem replying to a transatlantic invitation, which is a technical marvel and shows off the qualities of English. She has a pantoum that is an absolute romp and exploits all the qualities of a poem that really belongs in the oral tradition.
BI What she's doing really hits your ear, as opposed to your reading it on the page, where you identify it immediately.
MP The delicious realization that what someone's reading aloud is a sestina gives you a little kick in the back of your ear. Some other use of the word six lines away, it's really very pleasant.
BI You've always enjoyed giving readings yourself.
MP I have, it's a real privilege. I'm very pleased with the way poems sound out in the open air. I also go to a lot of readings; I have found it to be a ravishingly marvelous way to encounter someone's poems for the first time. Readings give you the music of the English language, you can hear the sound of poems in that circumstance better than when you're humming them in your head. All the research shows that the muscles of the throat are engaged when you read silently. There are little nerve endings flittering in there the whole time as if we were speaking. There is an intimate physiological connection, I think, between the spoken and the written word, but it's not really the same.
BI Would you say that your poems are less occasional than "emotions recalled in tranquility"? By which I mean that many of the poems have a retrospective quality; experiences that you've had, which may have been inspired by just walking down the street, seem to be reflected upon to an extent that distances us from the immediate impact of what happened.
MP It's a little simpler than that. Events take a long time to get into poetry. My poems come out of the language I have in mind, in memory. It's what imagination can make out of the language. They imitate not an event, but where they come from, which is the mind.
BI I was thinking of a couple of poems, one in which you are bathing all the children, finished decades after that bathing. Another more current one describes visiting an old friend, a World War II pilot who had since died, but you reflect on youthfulness.
MP It's very interesting to be able to compare moments of reality, now and then. The coincidence is fascinating. How you can drop, in memory, back into a place and imagine it as if it were present. Imagination is always in the present. Memory remembered is in the present. Imagination is in the present. No matter whether it's of the dimmest past or the second-hand, overheard past. It's still nonetheless in the present tense being imagined right now.
—Benjamin Ivry is author of the poetry collection Paradise for the Portuguese Queen (Orchises Press) as well as biographies of Rimbaud (Absolute Press), Poulenc (Phaidon) and Ravel (Welcome Rain). His translations from the French include André Gide's Judge Not (University of Illinois Press), Jules Verne's Magellonia (Welcome Rain) and Balthus's Vanished Splendors (Ecco). In collaboration with Renata Gorczynski, he translated Canvas, a collection of poems by Adam Zagajewski (Farrar Straus & Giroux/Faber & Faber).
Originally published in
Featuring interviews with Paul Pfeiffer, Pat Steir, Tom Sachs, Marie Ponsot, Steven Millhauser, Meshell Ndegeocelo, David Greenspan, and Neil Labute.