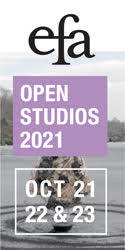 Suzanne Mallouk How do you prepare for a role?
Maria Duval The first thing I do is learn my lines so that I can put them aside and work on my character. I do an awful lot of research. When I played Linda in Does a Tiger Wear a Necktie (my first lead in an off-Broadway play, 1975) I didn't really think we had anything in common. I stayed with friends in the South Bronx during rehearsals hoping to find her. Asked everyone I knew and met questions about her background until people started avoiding me. I wanted to see and feel things she might have seen or felt. I wanted to live her life. I tried to find the answer. I tried to find her in something I could see or touch. My interpretation of the character at the time was false. I didn't get on the right road to finding her until the last week in rehearsal when in desperation I went back to my own childhood in the South Bronx. I re-lived my isolation, my fear, my loneliness, my rejection. Linda was an orphan. My parents sent me to live with friends and relatives, to Cuba and boarding schools because they worked so much they didn't have time to take care of me. I often told people I was an orphan. I hated them as much as she hated her parents for making her an orphan. It didn't matter that her parents didn't choose to die, and it didn't matter that my parents had no choice but to work. We both felt abandoned and what it did to us is all that mattered. I found out that Linda wasn't in the South Bronx, she was inside me all along. The show was a big success. Because of this play Ron Link approached me to do a play by the man who wrote Mary Hartman, Mary Hartman, Tom Eyen and the play was Women Behind Bars. That was 1976 and now in two weeks I plan to leave for Los Angeles where I will be doing the west coast production of Women Behind Bars. Meanwhile I am working with Tom Eyen and Ron Link in New York getting the east coast production on its feet before we leave.
SM Are you looking forward to doing Women Behind Bars again?
MD Yes, very much so. When I did the play before it was played for laughs. The 1983 version will not be. Divine will not be in it. It will be an all female cast. It will be very funny anyway. Tom Eyen does not write jokes. The reality in his plays is what is funny. There were no gags in Mary Hartman and yet it was funny, mainly because it was real, too real at times. I played Guadalupe in Women Behind Bars, the Puerto Rican spitfire. I had a lot of fun with that role. The majority of my experience until then was in Shakespeare and serious drama. I had never done comedy before and considered it a challenge.
SM At what point did you dye your hair from black to blonde and why?
MD When I got tired of playing the Puerto Rican or the girlfriend of the lead character who lives next door. Three weeks after I dyed my hair I got the lead in a cable version of $, the Goldie Hawn and Warren Beatty movie. I would never have gotten that part if my hair wasn't blonde. Of course, it didn't hurt that my skin is the color of chalk which made it much easier for me to be a blonde. During this time Tom Eyen wanted to do a play on Marilyn Monroe, never thought of me, of course, I was the wrong type. Ron Link took some photos of me very blonde on his roof and showed them to Tom. He said, "Who is this? This is Marilyn. There's our Marilyn. We have to get this girl to play Marilyn." And that is how I came to play Marilyn at the Ritz.
SM What was your most recent play?
MD Golden Girl. It was a collaboration between Peter Occhiogrosso, Ron Link, and myself. I loved playing Frances Farmer but it was a very draining experience. I almost lost my mind a couple of times during that play. I identified with her so strongly that I got caught up in the tragic aspects of her life. I felt like she had inhabited my body and I was merely giving her a voice. She was a very hard character to shake.
SM Do you ever refer to spiritualist ideas for your acting?
MD Not really. What is called spiritualism in life is called method acting in theater.
SM Do you have to prepare for the end of a role or the exorcism of a character?
MD As long as I am playing a role I can't lose touch with that character. She is always with me. And in a way she never leaves me. Sometimes I think there are an awful lot of people living in my body, and there are. I'll find myself in a certain situation and without realizing it, I'll react like some character I have played.
SM Does this affect your personal life?
MD Very much so. It's no coincidence that love affairs that begin during the run of a play end at the beginning of the next play. A man that falls in love with me while I'm playing Marilyn Monroe will not love Frances Farmer. I'm just as much Marilyn, as I am Frances, as I am Maria, as I am a whole lot of other people I haven't tapped yet. The emotional life of a character I'm playing leaks into my life, and sometimes changes the way I see things. Sometimes for the better, sometimes not. It draws my attention to a certain part of my life that mattered a great deal to my character that maybe I would normally have overlooked.
SM What is your favorite role?
MD I think the girl I played in a Garson Kanin revival of Come On Strong. Judy Holliday originated the role. She was fluffy and light and full of life with her own brand of humor. She was very kooky. I loved her. Humor is very important to me. It's important in my lover, my life, and my career. Without it, things don't make much sense to me.
SM What are your new projects?
MD The stage version of Women Behind Bars. The film version of Women Behind Bars. And I'm going into the recording studio in June to cut another demo. I'm doing some work in the film Scarface starring Al Pacino and many other things I don't want to talk about because either I haven't done them yet or the ink isn't dry on the contract.
Originally published in
JoAnne Akalaitis, Gianfranco Gorgoni, H. M. Koutoukas, Rockets Redglare, Mary Mhoon, James McLure, Nightshift, Onue Kuroeman II, James Purdy, Maria Duval, and Joan Tewkesbury.