Mare Incognitum / Unknown Sea: Deborah Jack Interviewed by Jessica Lanay
Imaging bodies in contested landscapes.

Discover MFA Programs in Art and Writing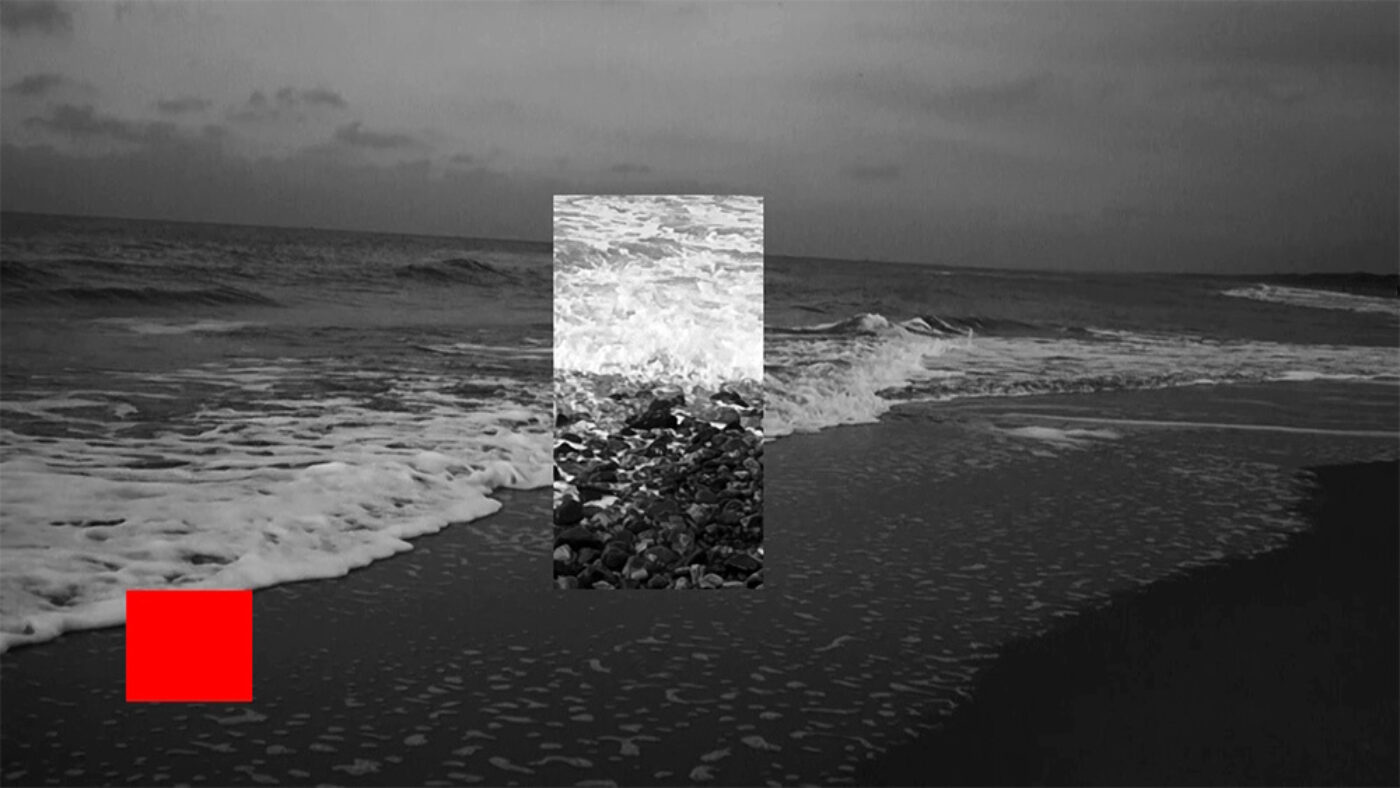 Maps dating from antiquity to the early modern period often substituted imagined details for accuracy. Cartography was not so much about marking the land as it was about marking and describing peoples; those conflations and exoticisms are lasting. Deborah Jack's work reverse engineers ideations around landscape. By absenting the body, she allows the minerals that sustain and end it, and the weather that nourishes and threatens it, to rewrite both their own histories as well as the body. Jack engages in acts of play and survivance. Gerald Vizenor (Chippewa), the Indigenous cultural theorist, describes survivance as an act of survival and endurance. Also treading in contemporary colonialisms, the Black experience is often embodied during symbiotic reverberations with the weather and the weather. As a way of interrupting tropic fantasy, Jack's work in video, film, and sound intimately attends to what the season reaps.
—Jessica Lanay
Jessica Lanay What is the role of disorientation in your work, especially in the Drawn by water series (2018)?
Deborah Jack The disorientation is intentional, especially when you are dealing with images of the landscape that we've been taught to think of as soothing. It is meant to cause a certain amount of discomfort. That's why I insist that those be projected because they are also in relation to the body. I think your body shifts a little bit when the horizon is moved or removed because then you don't quite know where you are. The red squares are meant to give a certain amount of peace, but it's deceptive. That is intentional. The shift from something that can be innocuous and soothing into something that can become oppressive is me folding in a political discomfort that happens in those situations.
They don't go together, which is similar to how I think of emergency aid and colonial oversight. You shouldn't be trying to control borders while you come with aid, which is something that I saw the Netherlands doing to St. Maarten, with people wanting political control while people need water. That's extortion: I'll feed you, but you have to give me control over your borders. How do I visualize that idea? That red square is also a nod to modernism, specifically, thinking about Piet Mondrian visually. The salt pond in St. Maarten is gridded; even in Bonaire there are grids as property markers and as a way to mine the salt—the tension that happens when you try to put a rational grid on an organic shape.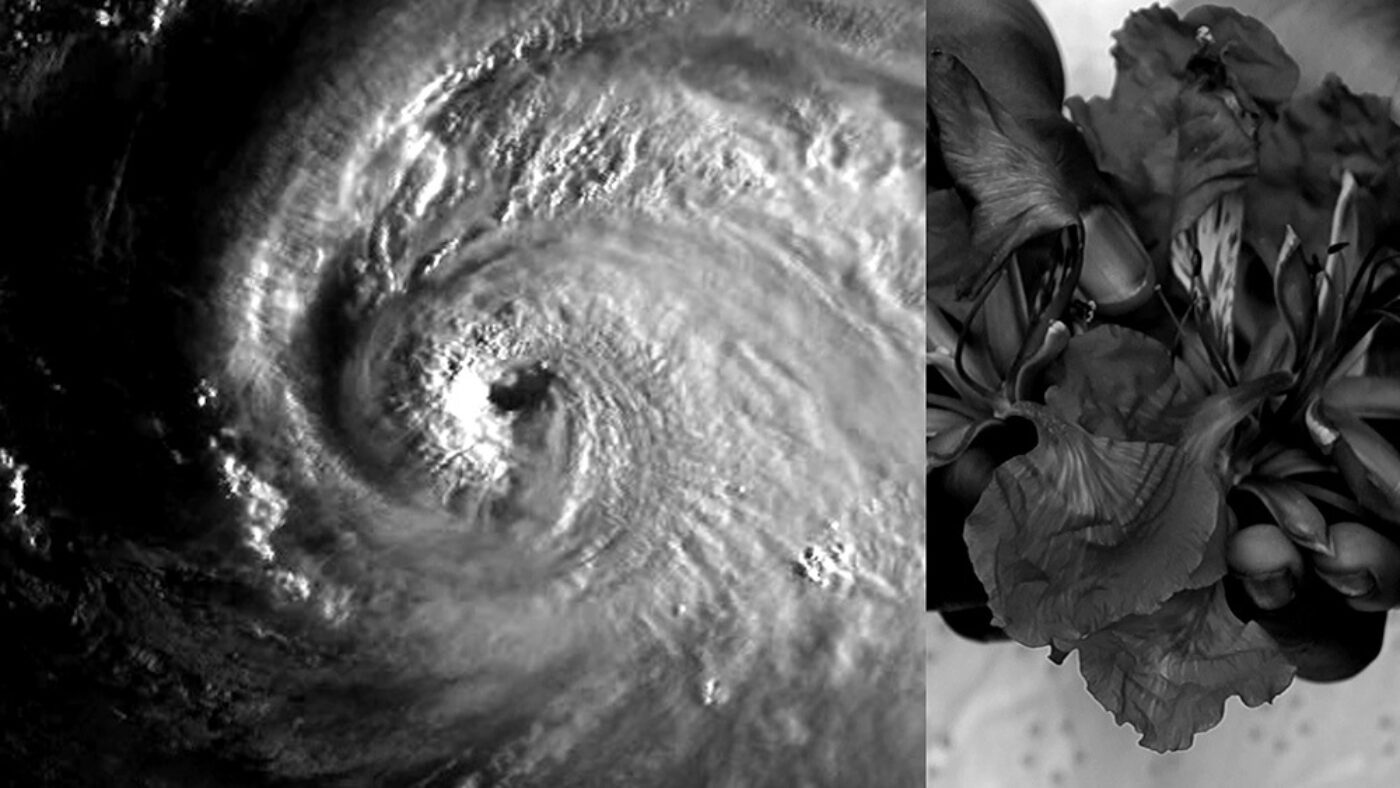 JL How do your technical expertise, vision, and the environment respond to one another?
DJ To watch me film would be a performance. I am a very low-tech, low-fi creator, even with the digital tools. I would have the camera strapped to my hand and would choreograph a way to move through the trees so that you would think that you are going through some kind of experience. There is this dance performance that is happening to get a certain smoothness for me to know that if I am going to slow it down then I need to move at a certain speed.
I really love editing. I wanted to be a film editor when I was a kid, not a director. The second thing was being a cinematographer. Those are what appealed to me in filmmaking, the way that things were put together. I tend to know what I want to see, and then I shoot sometimes to figure that out; in between, my B-roll is letting stuff happen. Going through the footage after the fact, I do leave room for that B-roll to tell me something that maybe I didn't have in mind. And then for me the trick is finding the balance. Sometimes there is a sweet spot where maybe the B-roll becomes primary.
One of the key components for me is the sound. There is a point that I get to in the editing, even after I have logged shots and I have looked at everything, when I ask: What is the sound like? I can't start to really edit until I have an idea of it. When I had a block of editing, it was primarily because I didn't have the sound resolved. I am not a musician. My dad played music; my brother is a musician. I was introduced to Thelonious Monk and this whole idea about improvisation. Being introduced to John Cage's work was a pivotal point for me, too, because up until that point all of my musical references were based on melody, and Caribbean music is sort of maximalist. I had always liked calmer sounds that were a little more abstract, so Cage was instantly interesting to me. Steve Reich, that type of sound. I think of sitting on my mother's porch, and it is raining really heavy; the sound rain makes on galvanized is to me a form of music that is so ubiquitous.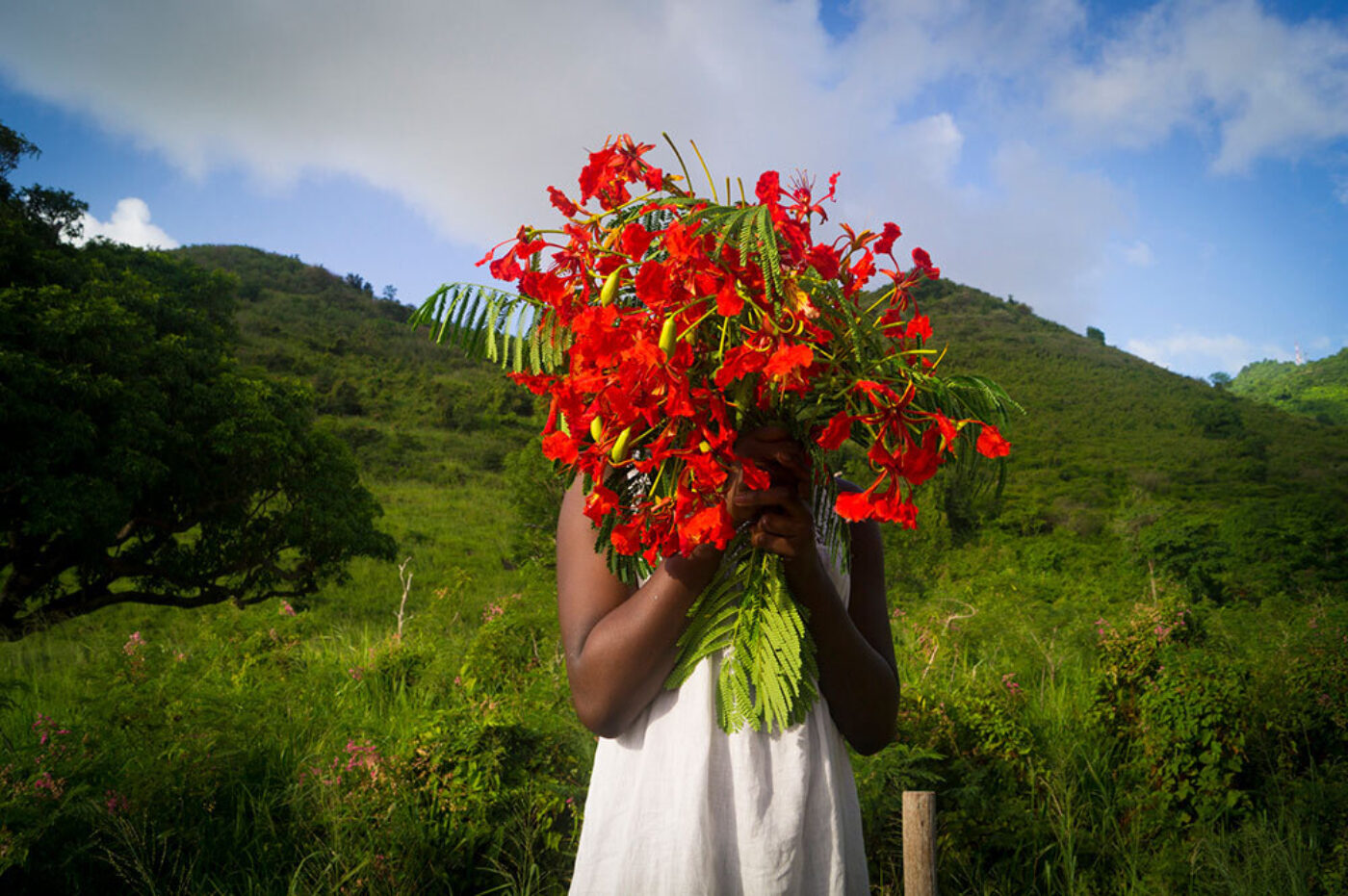 JL You made a series called what is the value of water if it quenches our thirst … (2014–17), and the narrative is of a young black woman in a white dress who appears in the center of the island where the salt pond would be. She circumambulates to the ocean and returns holding flamboyant/poinciana flowers. I told you that whenever I go home, one of my rituals is to bike from the center of the island where my great uncle lives to the ocean, collect salt water, take it back to the graveyard where I collect the flamboyant/poinciana flowers, wash the graves in salt water, and leave the poinciana flowers. How would you explain that synchronicity across two related but distinctive experiences of Black womanhood and grief?
DJ When you told that story, it was an affirmation—to me—of re-memory: it proves it. Here is this energy, this memory, whatever this trauma is; it exists and needs to be recognized and healed. It is going around looking for an outlet. When you think of the trauma of the Black Atlantic—of slavery—of this sort of rupture and displacement, it's a primal scream. It is overwhelming; you can't look at it all at once and try to absorb it because I think it would kill you. And I think that whatever that ritual was for me, that thing that needed to be remembered and shown in that video because that's my way of putting things out into the world, you had your own private way of putting that same energy out into the world.
Sometimes when I talk about my work, I talk about seeing these pieces as remembrances; there are these small atrocities that happened. We all know these large massacres that occurred, but I am also interested in the smaller atrocities that have a devastating impact on maybe one family, one person, that then ripples through generations and doesn't get written about, doesn't have monuments. That's why I think of seasons as a form of memory. I think of the hurricane as a memorial. It is nature constructing its own monument; it's not fixed, it happens during the same time of year. There is your season; there is your plinth.
I have been thinking in my work of intertidal zones and their relation to hurricanes. I have been thinking about the storm surge that accompanies hurricanes as the sea moves into the landscape. In St. Maarten, the salt pond is on one side of a really narrow strip of land that is our capital city. If you look at it from above there is this body of water that is the pond and the body of water that is the sea, and during a hurricane they always meet. There is always erosion, so what is considered the end of the land and the beginning of the water is false at any given time and makes the map and the whole aspect of the notion of cartography incorrect. On old maps you would see that idea of "Mare Incognitum" and "Terra Incognita"; this unknown land and this unknown sea happens at the shoreline. What does the storm surge mean to that space?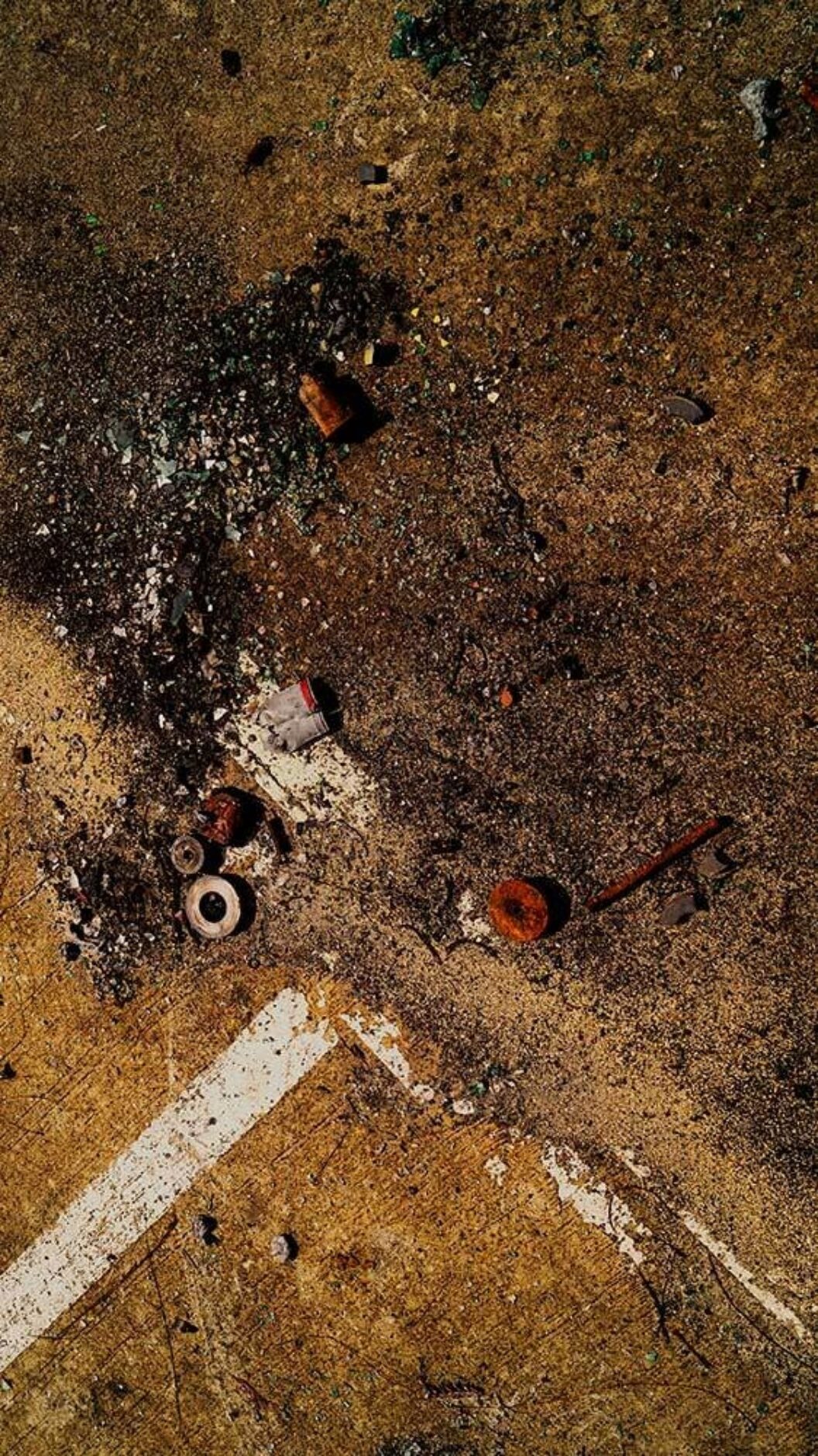 JL What's next, Deborah? What are the subjects and themes that are percolating in terms of your work?
DJ I have a new series of images of the protests in St. Maarten. Since December 2019, there have been protests on the French side of the island primarily because of issues with the water having a chemical agent in it that people believe is making them sick. Also, new regulations are limiting the ability of people to rebuild their homes because they were considered dangerous places along the shore; but on an island as small as St. Maarten, you end up building close to the water. This is a fishing community where traditionally and historically people have lived for generations. The seizing of the land of course created an uprising. People knew that the land mysteriously became owned by a hotel in less than a couple of years.
The push back was about a lot of those things. I was there right in the aftermath of it, and driving around I noticed these spots on the street in the road where you can see that there was a shape embedded into the tar. And while I was here in America, I was taking images of the cars burning, and I thought to myself: Is that where the cars were? I noticed this discoloration in the pavement. Barricades were still up because people were taking a Christmas break; they were pausing as a truce, which was out of respect for the older people on the island. You could see a lot of the aftermath of the protest. It does sort of represent this African Diasporic moment when all across the world there are these marches in solidarity; we have Black Lives Matter in the Netherlands, in Denmark, in France. People are looking at their own historical moments and the repercussions of white supremacy. St. Maarten became a good metaphor for that. It is a very small landmass run by two different nations, the Dutch and the French. One side has a lot more political power than the other. The French side's government is totally within France; anything that happens in France has to happen on that side of the island, however absurd it may be for the larger island which is only thirty-seven square miles. When France closed its borders because of COVID, they tried to implement that on the island. But your cousins live on the North (French) side, and your brother may live on the South (Dutch) side of the island, and you're suddenly being told you can't travel across the border. That caused another wave of protests. For me, the above project, this time the fire … road revolutions and protest as aftermath (2020), represents that the Black Lives Matter movement isn't only in America; it is a global push against a global project.
Deborah Jack's work can be seen in the online exhibition Seascape Poetics hosted by the Curating and Public Scholarship Lab at Corcordia University in Montreal until February 26; Jack's work will be screened as part of the exhibition on February 26 at 7 PM EST.
Jessica Lanay is an art writer, poet, librettist, and short fiction writer. She is a frequent contributor to BOMB where she has interviewed artists such as Howardena Pindell, El Anatsui, Rirkrit Tiravanija, and others. Her debut poetry collection, am●phib●ian, won the 2020 Naomi Long Madgett Poetry Prize from Broadside Lotus Press. Lanay is the co-writer of the catalogue for the Warhol Museum's exhibition Fantasy America. She is also the current Literary Curator for the August Wilson African American Cultural Center and the host of the digital program LIT Friday where she has interviewed artists such as Dr. Fahamou Pecou, Vanessa German, and others. For more information visit lanay.me.