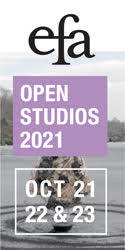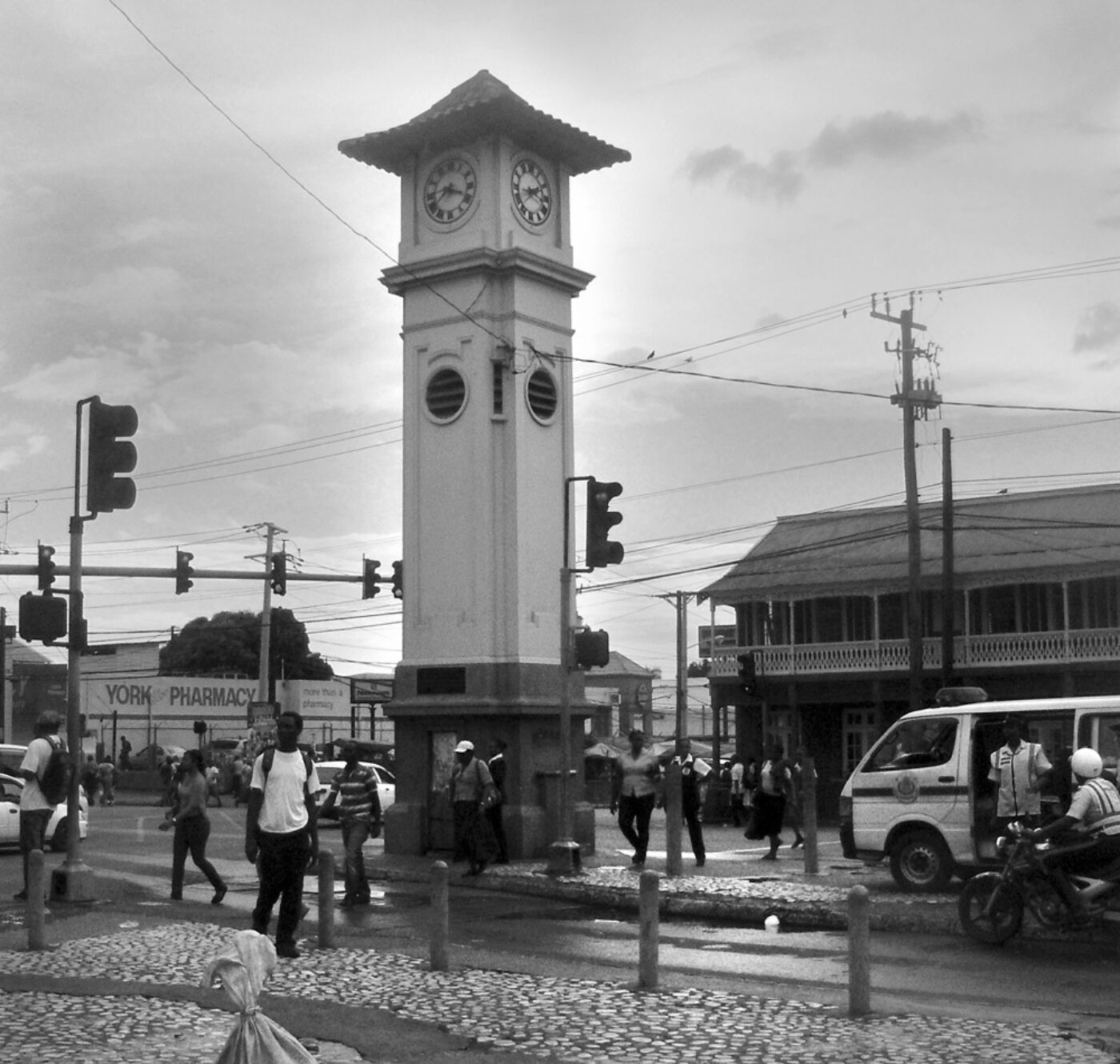 Although I read Marcia Douglas's first book when it came out in 1999, our literary friendship was born six years ago in the backseat of a taxicab as we talked with two other Caribbean women writers while moving through the Jamaican countryside on our journey from the Calabash Festival in Treasure Beach to the Montego Bay airport. A few years ago, we had another opportunity to spend time together when she visited Puerto Rico, where I live, to give writing workshops. After the devastating Hurricane Maria, I received a care package from Colorado, where Marcia lives and teaches; it included messages from her students about my first book, The Twelve-Foot Neon Woman. We later collaborated with Jamaican writer Alecia McKenzie on a presentation about how we each use art and creative writing to educate and empower our daughters.
Here we discuss storytelling from a Rastawoman's perspective, the creative capacity of the dub and reggae aesthetic, and the imaginative hybrid form of Douglas's latest work, The Marvellous Equations of the Dread: A Novel in Bass Riddim.
Loretta Collins KlobahThe current moment of political chaos, rising fascism, racist attacks, immigrant persecution, and environmental damage seems like a good one for bringing someone like Bob Marley back to life. And that's exactly what you do in this new book. It made me want to dig out my old milk crates filled with LPs and boxes of CDs to listen to innovators from the 1970s like Lee "Scratch" Perry, King Tubby, King Jammy, Jah Shaka, the Mad Professor, Augustus Pablo, and dub tracks from Studio One. The epicenter of your novel is the dub pulse—that bass riddim. For readers less familiar with Jamaican dub music, what is it? And what innovations did a literary application of this aesthetic allow for?
Marcia DouglasDub music evolved from a mistake. Back in the days of vinyl, during the late '60s, a sound engineer called Byron Smith somehow forgot to include the vocals on a dubplate. The decision was made to go ahead and play the instrumental track at a Kingston dancehall anyway, but with a deejay toasting live over top. It became a huge hit. The crowd loved it, and thus dub music was born. Producers and musicians, such as King Tubby and all the great innovators you mention, later experimented at the mixing board, cutting and layering the separate tracks with echo, reverb, and other sound effects. So as a subgenre of reggae, dub began to evolve, mostly recorded on the B-sides of 45 singles. Sometimes the music was produced on equipment that malfunctioned, which ignited further creative opportunities.
I love this story because, in a quintessential way, it's how creativity often works—via trial and error, unbridled play, and risk. I took the dub impulse to layer found sound and sound bites, then applied it to written text as narrative sonic bites. I engaged with notions of the remix and version through telling and retelling certain moments and stories, as if played back or re-envisioned. But more specifically, I tapped into bass vibration. When a reggae track is stripped of its vocals, the bass riddim is enhanced; it comes to the foreground. It's a powerful phenomenon—hypnotic and erotic, yes, and sometimes fiah and brimstone too. In the world of this book's story, where there's no bass, the people perish. I'm interested in how vibration and frequency influence us on physical, psychic, and spiritual levels. Lee "Scratch" Perry once said, "The bass drum is a living being." And so I wondered, What if bass riddim has the power to call back the dead? There's a spiritual side to dub and bass riddim, and this is where my imagination takes off.
LCK In all your novels, there are unpredictable experiments with structure akin to dub. Madam Fate is multi-voiced. Notes from a Writer's Book of Cures and Spells incorporates newspaper photos, sketches, and photos of your handmade art dolls sculpted from natural materials, each of which correspond to a character. The Marvellous Equations of the Dread pushes nonlinear plotting and hybridity even further. How did you create the form of this new book?
MD Its busyness, pitchy-patchiness, and meandering are partly a continuation of impulses in my earlier work. So music is to Marvellous Equations what the visual is to Notes. I wanted the storytelling to engage reggae and sound. I began with this, and the form took shape as I proceeded deeper and deeper into the narrative. To quote a character from my first novel, "Zig-zag, zig-zag because that's how the lizard likes to walk."
LCK You've said that you were listening to a lot of roots music while writing this book. Yesterday I heard Bob Marley's "High Tide or Low Tide" from the 1972 Catch a Fire sessions, in which he remembers his mother praying for the protection of a child. When I go back to his music, there's always something I hadn't paid enough attention to before. Did you gain more awareness about the music or lyrics over the course of this project? If so, how did this work its way into the novel?
MD Yes, one such song for me was 1968's "Nice Time"—Long time we no have no nice time—to which I make indirect reference. I learned that Bob wrote the song for his daughter, and that detail stood out. There's not much documented about his role as a father, so this felt like a rare piece of evidence of paternal tenderness. Later, when my own father passed away, "Nice Time" streamed through my head. In the novel, when Bob Marley comes back from the dead, he gets a second chance at connecting with children on a level that, I suspect, he might not have experienced with his own. "Nice Time" is also a song in which Rita Marley's background vocals are prominent and this adds an interesting mother element.
There are other songs too, such as "Selassie Is the Chapel" to which I returned for insight and I-sight. I traversed through many phases of reggae and bass riddim during this process. And I do appreciate some of the newer roots renaissance artists such as Chronixx and Jah9. Both of these musicians embody something of the social consciousness my book reaches for. "Here Comes Trouble" by the former and "Jungle" by the latter could be soundtracks for parts of the narrative. By the time I discovered these songs I'd already written the passages they're most in dialogue with, so it was moving to sense the youth as empowered and uprising and drawing nigh.
LCK Speaking of social consciousness in the novel, can you discuss some aspects of Rastology?
MD I've always viewed the Rastafari community as one of the more forthcoming and dynamic spaces within Jamaican society; it's always been composed of rebels and trailblazers. Rastafari championed black consciousness at a time when the rest of Jamaica was aspiring toward more European values. Before health and wellness became trendy, Rastafari promoted care of the body as temple. Its contributions to the flourishing of Jamaican arts and culture are innumerable. They've also pioneered innovation in language itself, creating linguistic space that dismantles standard English and re-centers the speaker within a Rasta worldview. The use of the term I and I, for instance, can be understood as a fortification of the I, as well as an alignment of the self with the divine. In the context of the historical erasure of black subjectivity, this re-centering of the I is key.
The spirit of Rastafari seeks to shake us out of stupor and complacency, pushing us to wake up. I strived for Rastafari livity to inhabit these pages in both form and content. Regardless of how one might critique the Rastafari community, there's something valuable to be learned from the call to come out of Babylon.
LCK The phrase "Jah live" seems connected to this idea of spiritual power and life force. The exclamation is ever-present in Jamaica, uttered in conversation and in reggae songs like Bob Marley's "Jah Live" and Burning Spear's "Jah No Dead." In the chapter "House of Zion," your character Vaughn speaks these same words aloud, Meharene silently thinks them, and mute Riva Man sings them. What does this expression mean in the context of the novel?
MD "Jah live" as an utterance goes way beyond the denial of Haile Selassie's murder. There's a way in which to affirm "Jah live" is, more importantly, to affirm one's own power and livity. It's like a dub echo that goes on and on to infinity. There's no end—the "Jahrithmetics of Zion," "Jahliverance," and so on. To say "Jah live" is to assert one's will to survive; it is relentless in its intent to empower. It's like a balm in Babylon. Whether one identifies with Rastafari or not, it's the New World African's will to innovate and survive that informs this proclamation, which will enable the Jamaican people, the Caribbean, and the Diaspora to keep moving forward.
LCK When I was living in Kingston in the mid-1990s, I often attended the Ethiopian Orthodox Church on Maxfield Avenue, established by a bishop that Emperor Haile Selassie I sent to Jamaica after his 1966 visit. Although Selassie was officially viewed as a prophet rather than a messiah in that church, about 70 percent or more of the attendees were Rastafari. One week, the liturgy was disrupted by fervent debate because a few days earlier a visiting Nigerian professor had given a lecture in Jamaica on the topic of the final years of Selassie: how he came to be regarded by his people as a despot during the time of the Ethiopian famine, the Derg, his overthrow, the rise of Mengistu's regime, and his assassination. The professor provoked ire at the event by announcing categorically that Selassie was "dead as a doornail!"
In your novel, you give respect to the Ethiopian Emperor's greatness, accomplishments, and descent from the Solomonic dynasty, but you also write about his human frailties, desires, and ignoble death. What were you reaching for in your mode of creating a portrait of H.I.M.?
MD That debate at the Ethiopian Orthodox Church hits upon ongoing vexations. When Selassie was crowned Emperor of Ethiopia in 1930, it was viewed as the fulfillment of prophecy—the arrival of a black king, a redeemer. The Rastafari movement took shape and gathered momentum in response to this event. Here was a black redeemer in the image of the people—a descendent of King Solomon, no less. Meanwhile, there were those in Ethiopia, the Derg in particular, who despised Selassie and sought to overthrow and assassinate him. I was fascinated by the way in which this figure can be seen from two opposing viewpoints. As a writer, I wanted to reveal something of the man behind the solemn exterior and decorated khaki suits. I studied every photo and scrap of footage of him I could find, searching for clues. In the end, I tapped into my writerly imagination too, exploring how he occupied the status of both Jah and man. Romanticizing Rastafari was not an interest. My intent was always to write a book that illuminates Rastafari while moving beyond it in certain respects. All this contributed to my portrayal of H.I.M.
LCK But wait! In your novel, Selassie is a toothless "old man in [a] torn shirt eating sugar cane." He and Marley are presented as humble, without lions, military dress, or dreadlocks. In a book of magical occurrences, are you emphasizing messengers of the everyday?
MD Sometimes we do overlook the messengers around us. I'm not saying anything new here, but the nature of the malaise requires saying it again and again. If we wait for another Marcus Garvey or Martin Luther King or Queen Nanny—or even another Bob Marley for that matter—we might wait a very long time. There comes a time when we have to take on the mantle of responsibility and own the fact that there are no new messengers on the horizon. Rather, we are the messengers.
LCK You've spoken before of the Ghanaian image and concept of Sankofa as being an underlying theme of the novel. Tell me about how this informed your writing.
MD Sankofa suggests that we must return to the past in order to move forward. I'm very captivated by this notion and interested in how storytelling enacts it. In the case of Marvellous Equations, there's a word at the tip of a slave boy's tongue that needs to be retrieved. So many of us writers keep returning to our history of slavery. Why do we keep doing this? It's because there's still something to understand and retrieve from that past. Storytelling is a medicine and we are not yet healed. I think that its ability to create dialogue can also contribute to igniting change. Sankofa, then, is for the healing of the nations, and each time the far-eye looks back into the past, it can do so with the intent to retrieve sustenance and understanding.
LCK Yes, for the benefit of the future. In the section "Rastaman on the Run," Marley finds himself in a yard where spirits of Jamaican cultural heroes appear. Marcus Garvey reasons, "The people must return to Africa on fleets of the mind. This is where Zion lives."
MD "Emancipate yourself from mental slavery / None but ourselves can free our mind"—that's a line usually associated with Bob Marley, but which actually originated with Marcus Garvey. This line is crucial to understandings of liberation because it reminds us of our own agency. Garvey fought for repatriation to Africa, but the novel suggests that in this contemporary moment, real repatriation begins as an internal one—a call for an inner Zion and an appreciation for "home" as not necessarily a physical place but a psychic/spiritual one. This is what is meant by "fleets of the mind." This sense of personal groundedness is one that must be cultivated. As such, it must begin with nurturing the youth and teaching self-love.
LCK One of my favorite sections of the novel is "Kingston Ringtune," where we see how the words of parents, teachers, and school administrators have berated Kingston children. Marley, in the guise of the Fall-down Angel, helps the children in their "uprising." Is your novel a wake-up call for the older generations to educate young people in a different fashion?
MD Yes, this novel says, "Wake up, people!" The youth are at risk in multiple ways—domestic violence and teenage pregnancy, and day-to-day so many young girls are reported missing in Jamaica. Youth in the LGBTQ community are particularly vulnerable; some of these children are persecuted by their families and end up on the street. Society—the Rasta community included—has not done enough to protect them. Youth are living in Kingston gullies and cemeteries. Homeless children on the street should simply not be something we allow—not in Jamaica, and not anywhere. I also see youth getting caught up in the global machine and forgetting that Sankofa far-eye we've been talking about, which is so essential. So yes, this novel is a wake-up call, but it's also a means to celebrate the power of youth leadership. We have so much talent and promise, and that should be recognized and fostered.
LCK The pain Bob Marley felt over his abandonment by his white father is addressed in the book. Do you think that his moving ability to sing about historical pain and healing had something to do with his childhood?
MD I've found no writings or specific statements that connect Bob's childhood abandonment to his fight for the "sufferahs," but in thinking about and researching his character that conclusion seemed reasonable to me. As writers, sometimes we do become psychoanalysts of a sort. In bringing both Bob and Norval Marley to the page, I thought long and hard about their characters and tried to put myself in both men's shoes. My sense is that Bob knew and identified with sufferation on many fronts and that all of this contributed to his emergence as one who could advocate for the people. So my portrayal of Bob's anguish in this book is not out of a need for a character motive, but rather, out of my personal understanding of Bob Marley, the man.
LCK In this book of "marvellous equations," mystical references to clocks, time-keeping, the clock tower, time traveling, numbers, counting, timelines, changing variables, multiplications of sound, and math abound. Can you talk about Jahrithmetic?
MD For someone terrible at math, I'm obsessed with numbers. My interest is mainly informed by the intersection of mathematics with mysticism and creativity. For me, true math logic resides in these kinds of crevices. Jahrithmetic—the term coined by Fall-down, the fallen-angel character—becomes a way of being in the world, a way of understanding why certain things occur and reoccur, multiply or recede, and a way of understanding how to navigate the grand mystical equation we're all a part of. And music and dub riddim are tied up with these variables too. In the novel, Jahrithmetic informs such grand mysteries as manifold gates to Zion, "copies of copies of sound," the multiple replicas of Haile Selassie's Lion of Judah ring, but also everyday moments—such as a young boy struggling with his multiplication tables and his realization that he is the number seven multiplied over and over, an instance when he uprises and becomes a reverb. I like math much better when it manifests that way!
LCK Another important feature is the road junction of Half Way Tree in Kingston. The Victorian-style clock tower is a time-travel portal between ancestral and living worlds. Can you say something about how this magical transporter functions?
MD The clock tower at Half Way Tree got lodged in my imagination perhaps because I went to school in the area close by and saw it every day. It was built in 1913 as a memorial to King Edward VII and symbol of the British Empire. Before the clock, there was a huge silk cotton tree in the area, a place for travelers and market women—and also, some say, a dwelling place for duppies. Nowadays, people think of Half Way Tree as the crossroads between uptown and downtown; if you understand class and social structure in Jamaica, this is an important detail. In any event, Half Way Tree is Kingston's big square—transport, banks, news, shopping, and a Victorian clock that may or may not tell the right time. So I thought, given all of this history and symbolic significance, what better place for Bob Marley and other dead to convene?
LCK Jamaican literature has a tradition of portraying the disenfranchised street person as a wounded saint, a watchman of the city, or a warner woman. One of the most engaging characters in your novel is Fall-down. Some sections of the book are entries in his ledger. He connects all of the storylines.
MD As a fallen angel, he was there from the beginning and has seen everything and knows everything. He was even there when King Solomon slept with the Queen of Sheba. He knows all of humanity's business, and all of God's business too. He's a conglomeration of all the so-called madmen on the streets of Jamaica. I say so-called because, unfortunately, in Jamaica the homeless and mentally challenged sometimes get cast in the same category. When we see them, we cross to the other side of the street, but what if we paid more attention?
I remember a supposed madwoman standing across from the clock tower at Half Way Tree with a kitchen knife clenched in her hand. She was so still, just staring at the tower. I thought to myself, Maybe standing at a troubled crossroads of history makes one do that. She had prophecy and holy rage on her face, and if I'd stayed long enough, she probably would have let herself bust out a laugh too.
Fall-down in his liberation is connected to the many parts of us—our burdens, eroticism, spiritual connection, wisdom, and need for folly. Untethered in various ways, he occupies the sort of unbridled space between life and death, sanity and insanity, Babylon and Zion, that the rest of us too-tame ones rarely experience.
LCK Nothing about your writing strikes me as too-tame! Your first book, Electricity Comes to Cocoa Bottom, was a collection of poetry. Do you think your literary background as a poet affects your lyrical style, attention to language, and the sonic ruckus of the text?
MD There's a way in which my writing process doesn't always distinguish between poetry and fiction. In my stories, I give every word and every sentence the same level of attention as I would in a poem. This makes for a lot of labor at times, but it's work I feel compelled to do. The fiction writer dreaming in the poet's house. Or is it the poet dreaming in the fiction house? It's okay for the two to reside together sometimes.
LCK Why do you foreground Rastawoman Leenah, Meharene, and other sistren in a novel about Bob Marley?
MD On the surface, Bob seems to be the main character because so many of the events center around him. On the other hand, there's a way in which this is really Leenah's story; her voice and psyche lend coherence throughout and she emotionally owns the narrative, even when she is not physically a part of the action. Critics of Rastafari often point to how it's a very male-centered space. This is true in various ways, but Rastawomen have continued to forge agency for themselves. This is the part of the picture that tends not to get highlighted. So I wanted to open up some glimpses of "overstanding" from another perspective, offering models of empowered Rastawomen. Leenah calls herself a "fierce babymother." She comes from a line of women who have a strong sense of self, including her own mother, Vaughn, who says of herself, "No evil shall overcome she-lion." This is the model of a Rastawoman I see on the rise now. In popular culture, it's also being mirrored by the emergence of strong Rastawomen musicians. There's a scene in which Bob passes the nyahbinghi drum to a young girl, and the novel ends with three Rasta sisters beating nyahbinghi in a "Sistafari" chant. The background becomes the foreground. This is an affirmation as well as an invitation.
And there are many other sistren in this novel too, such as Meharene, Selassie's maid servant, a fictional character. Like Leenah, she tells a woman's version of history. Meharene knows the secrets of the man behind the austere exterior and has had to keep silent, but here in the context of "woman time," she shares her story. And let us not forget the Taino woman whose 1494 remix begins the narrative and sets everything in motion.
LCK In this novel, Leenah is deaf, Riva Man is mute, and the twin girls have twisted spines. Leenah deeply connects with reggae music, and Marley's spirituality and singing, by feeling the vibration of it, the bass riddim. She also adapts sign language to a Rasta system. In preparing to write differently abled characters, did you do research or consultation with such persons? What does the narrative gain by portraying a deaf woman with a Rasta worldview?
MD The twisted-spine girls draw from my own experience of having worrisome scoliosis as a young person and going through a teenage dark night of the soul. "Turn twist-back into blessing," the mother in Marvellous Equations tells her daughters.
Differently abled persons appear in all of my novels as part of my interest in how we navigate identity. In researching Leenah's character, I spent time in a deaf community in Portland, Jamaica, and I was impressed by the beauty and power of the signing used there. Leenah is a woman who embraces her deafness and uses it as a platform to forge her identity as a Rastawoman. In the Rastafari community identity is forged on one's own terms and in the face of oppression. To align with Rastafari is to honor the divine in one's own image, reimagine language, embrace Africa as source, and resist Babylon. By creating agency for herself, Leenah represents the essence of this spirit of survival and is positioned as a woman leader of the Rastafari worldview and consciousness. Lioness on the rise.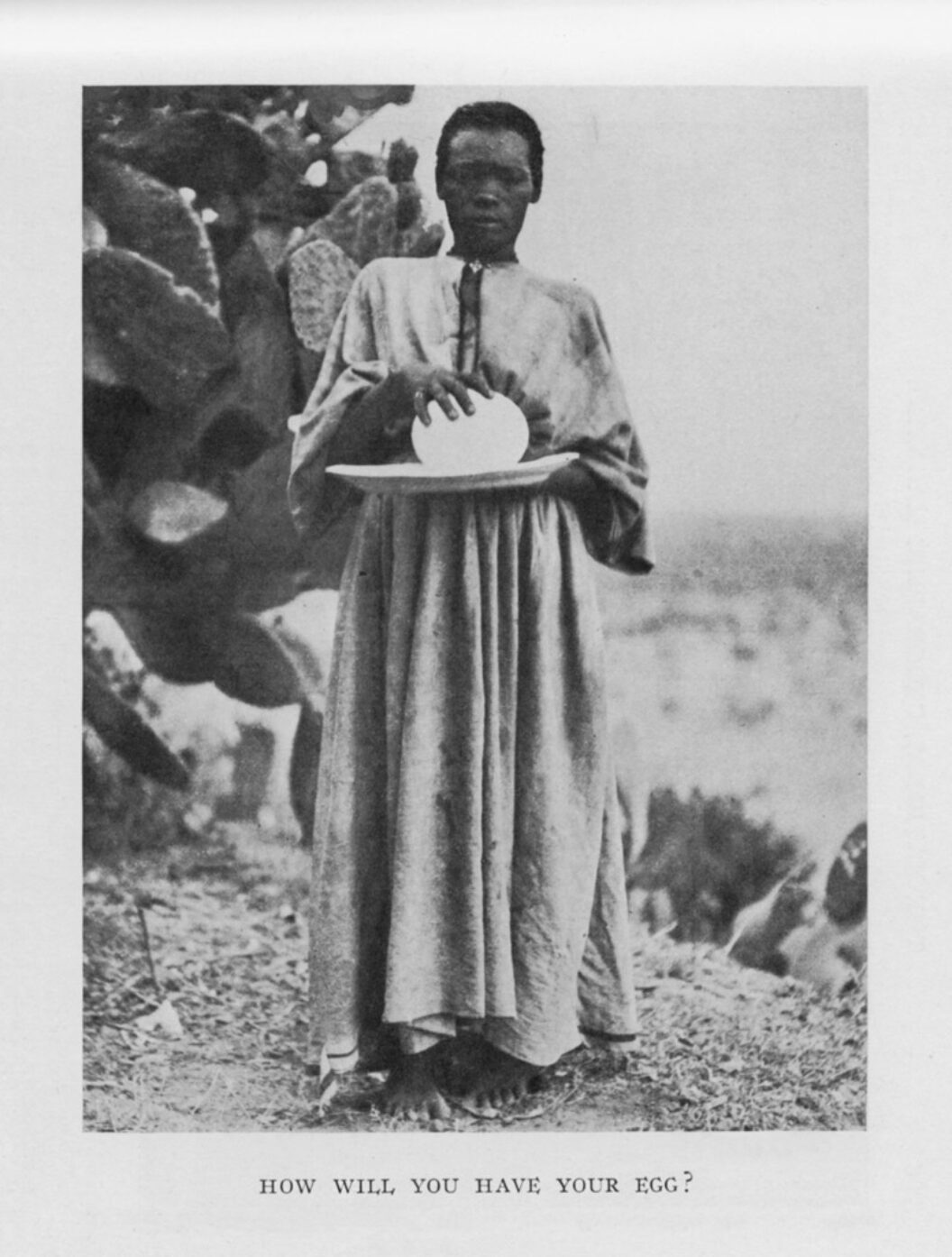 LCK There are illuminating moments in the novel where you include an iconic image to transform it, to give a new vision of it. One example in the book is a photograph of Selassie holding his hands in an iconic fingertip-to-tip pose. Rastafari use this hand gesture often. The character Riva Man recognizes the "Jah truth" of it, that its shape resembles a heart, that Selassie carries the "heart of Africa, as careful as a high priest."
MD My favorite of these images is of a woman holding an ostrich egg. The photo is from a 1931 National Geographic, and I was right away drawn to it, noting, like the character Sistah Vaughn, its resemblance to a "vision" egg. From thence, the egg came to represent the hopes and dreams of the youth. This particular issue of National Geographic also happens to feature photos of the coronation of Haile Selassie, and I imagine that back then, amid the pomp of the Emperor, the ostrich egg woman did not receive much attention. I was pleased when she made it into the collage for the front cover of this book and felt like cheering her on.
LCK This photo of the egg-holding woman could be seen, in a way, as an image of Sankofa too.
MD True. "The woman dare not break the egg or else the children will have no vision, and where there is no vision, the people perish."
Loretta Collins Klobah's first book, The Twelve-Foot Neon Woman, received the OCM Bocas Prize in Caribbean Literature. Her recent collection of poetry is Ricantations (Peepal Tree, 2018). She lives in San Juan, where she is a professor of Caribbean literature and creative writing at the University of Puerto Rico. 
Originally published in
In the process of putting together each new issue of BOMB, we often come across distinct resonances between interviews—shared themes, creative preoccupations, and even specific phrases crop up time and again within otherwise disparate features. In these pages, artists discuss their expansive notions on collaboration. Their practices tend to split, reapportion, or redefine authorship, privileging process over individual intention and encouraging unique partnerships with spectators, local communities, film subjects, and one another. These willful acts of reaching out and beyond are as vital as ever, and worth emphasizing here.