Amnesia is (Almost) a Luxury: Marcelo Hernandez Castillo Interviewed by Nathan Osorio
On writing a memoir about the undocumented immigrant experience.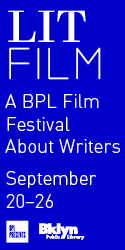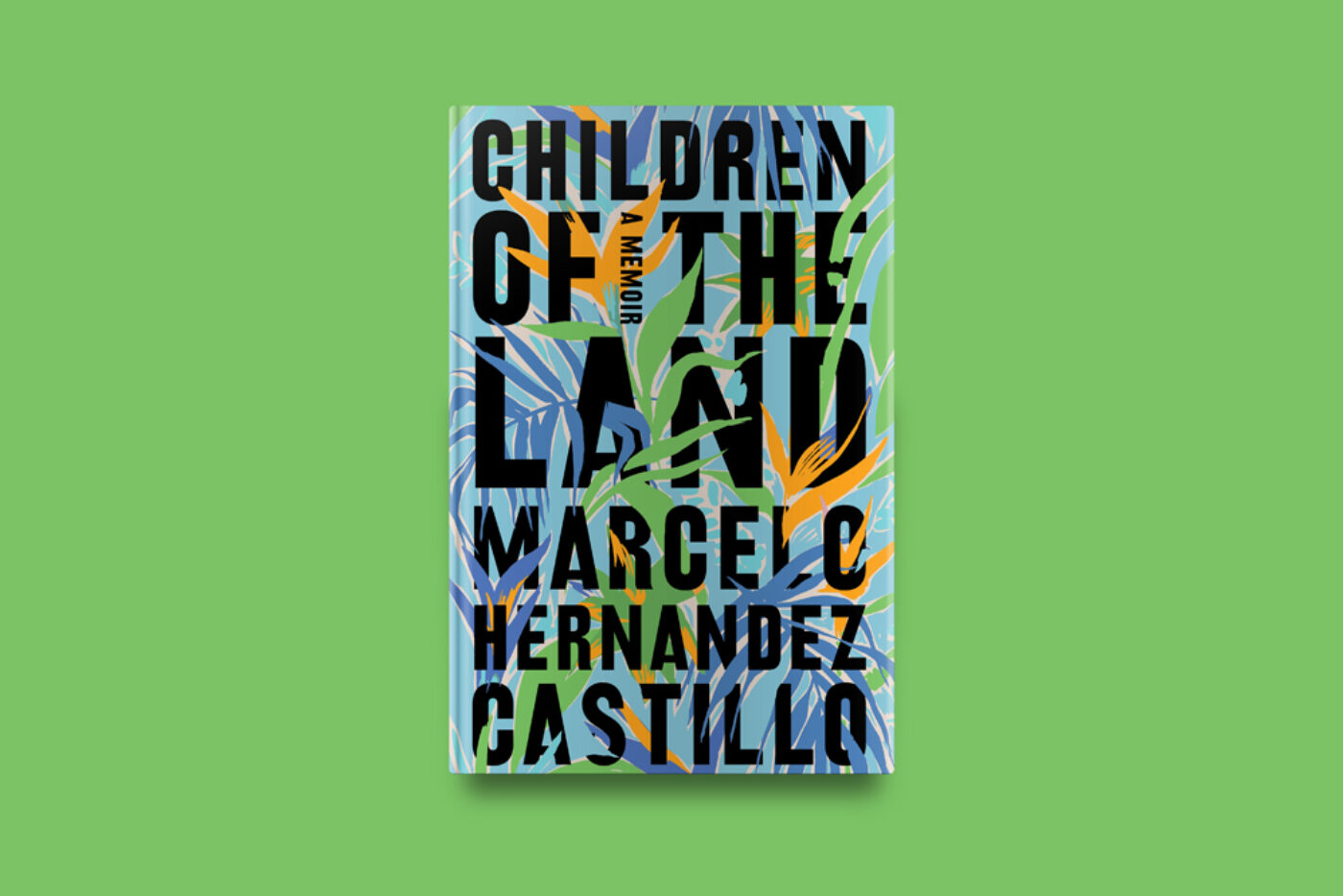 I first met Marcelo Hernandez Castillo a few summers ago at a tlayuda restaurant in Mexico City. We were both participating in a poetry reading held in the restaurant's small upstairs dining room and I remember being impressed by how confident he was among the international group of writers from Brazil, Mexico, the UK, and the US while I, a younger pocho poet from Los Angeles, sputtered about nervously. The poems he shared, which would later become part of his award-winning debut collection, Cenzontle (BOA Editions, 2018) demonstrated a rare ability to stay in flux—his manipulation of poetic time and images revealed the fluidity and even arbitrariness of sexual, national, and familial identities. On my train ride home, I looked at the tall orange metro cars and onto the fixed concrete slabs that rushed by, feeling the sum effect of this linguistic shapeshifting, a gesture that renders into language the movement of searching for the right words to capture living in the in-between, displacement, and being "other," while trying to remain completely still.
Castillo's widely anticipated memoir Children of the Land (Harper, 2020), is an intimate portrait of moments on either side of his immigration to the US: an ICE raid at his childhood home, falling in love, interviews with government agencies, and the varied instances of physical and emotional crossing. Through nonlinear recollections, that at times take on a plurality of perspectives, Castillo draws the reader into the liminal landscape of his memory as he processes the effects of bodily trauma, the seemingly inescapable precarity of life as a state sanctioned outsider, and the pressures of inherited memory. Castillo's training as a poet shines through his prose: the language is rhythmically woven throughout a narrative web of personal and collective memory, fastened together with silence and the beating urgency of surviving in a nation that denies your existence.
In the moments leading up to the release of his memoir, I gathered the courage to reach out to Castillo and discuss the familial and national stakes of remembering on the page, how the prose line shifts our relationship to truth and the future of his poetry.
—Nathan Xavier Osorio
Nathan Xavier Osorio We're talking about a day before Children of the Land is released and I just wanted to check in to hear how you're feeling.
Marcelo Hernandez Castillo It's here and I almost couldn't imagine it being here, because there were many times early in the process when I just wanted to not do it anymore. It was a difficult time to write it, and I was doubting myself and my abilities to write it and my abilities to retell a story well, a story with narrative that balances all these different ideas while at the same time telling the story. It's not just telling you what's happening from A to B, but showing the implications and the consequences and the larger forces at play.
NXO It must be an emotional journey. There's not only the process of recollecting, but the process of synthesizing those recollections onto the page.
MCH Exactly, because it's one thing to recollect and put it on the page, and then it's another thing to try to understand it. Some of these things you've let go of without ever intending to understand them because a lot of them just don't make sense. Some of them are too farfetched or wild. You think, How can the world be this cruel? How could this have happened? A lot of the time we just accept that they have happened and try to move on. In writing, it's not just recollecting and stringing everything together, but it's also coming to terms with it.
NXOParenthood is an important thread in your memoir. I'm drawn to how you map the proximity between father and son, wondering, perhaps even fearing, if the relationship collapses you into the same person. All this despite the distance that exile forced upon you two. How did becoming a father as you wrote this book affect your reflections of your own father on the page?
MCH That separation was physical, but it was also a coming to terms with intergenerational inheritance of more than physical traits. If you were to ask my family who among my siblings behaved most like my dad, they would point to me. As I got older, and after I got married, that question started bearing more in my head. I was kind of afraid of becoming my father in the sense of the kinds of impulses he had, his relationship to women in terms of objectifying my mother or not listening, not really engaging with women as people—how that affected me. During this journey to bring him back from Mexico or for my mother to go back, I kept thinking about who he was and how that was so similar to me, and whether or not he had changed or had the capacity to change.
When I became a father myself, it made me wonder what my son would inherit, what things of mine he would keep, what of his grandfather would show up here and there. You put it really well by talking about this distance, and it's two things at once: it's knowing that I can never go back to a proximity to my father because so much time has passed, but it's also not being sure if I would want to. My dad has a unique relationship with my son that I never had with him.
NXO How so?
MCH He softens up to him in a way that I had never seen him. Even in my youngest memories, I had never seen him soften that way as a loving parent.
NXO That's powerful because in your memoir you invoke generations of family history. In the final moment, there's this nudge forward into the future, and as readers we get to imagine what happens afterwards and imagine these ties between grandson and grandfather.
MCH That's one of the major points of the book: we've been doing the same thing over and over.
NXO Public discourse often reduces immigration to being about going from one place to another but in your memoir, that's turned on its head. When reflecting on your family's history you write, "One hundred years after Leon's first crossing, we were still trying to cross, still moving in maddening helplessness, a revolving door without an exit." Was the act of writing the book a way for you to finally arrive?
MCH I'm not sure if this maddening circle we've been going through will stop, but certainly writing this was at least the first time I've ever sat down and put my words to a page to let them exist outside of me. I need to reference Javier Zamora's essay, "Silence at the Border: Telling the Hard Stories of Undocumented Immigration" that was published in LitHub. It just made me weep. It's such a powerful piece because it illuminates just how silent we are even though this madness is happening inside of us and we're going and going like hamsters on a wheel. Neither of us can bring ourselves to talk about it, to be vulnerable in it even in the most vulnerable confessions of our biographies. You know what I write in my book, and what many other writers have written about their experiences, the violence they have witnessed, that they have experienced, yet regardless of that, there's still another inner circle that's inside of us that we keep to ourselves.
For the longest time, Javier and I, we didn't know just how much we were both in anguish at the same time in the same manner. He, too, at the Poets and Writers Gala was drinking, as he says in his essay. He did it to just try and fit in, so that he could subdue this pain, and that's exactly what I was doing. When he read my reflection of the same moment in the memoir, he said it really got to him. It sheds a light on how insular and how inwardly reflective the immigrant experience is. It's only when I talk to other people who have been undocumented that it's, Oh I understand this, I know exactly what you mean by this.
I don't know if I'll ever stop moving or if I'll ever stop thinking about some of the things that led me to the behaviors that allowed me to survive as a kid or to let us go under the radar—that's the kind of madness and behavior that you have to adopt, but I hope they at least stop with my son.
NXO Your book complicates the idea of movement at a structural level as well. It's organized into a series of movements instead of chapters that sometimes take the form of poetic interludes that scramble temporal and spatial linearity by leaping to another time or place and sometimes even another perspective. Can you talk about the decision to use the movements as an organizing principle?
MCH From the beginning I knew that it was going to be difficult to provide a linear narrative, even if I was able to write a couple of narratives simultaneously. Nonetheless, a steady progression and a steady pacing from A to B to C didn't feel like the right way to capture how I thought about the world, my own personal history, and our family's present in relation to our past because everyone is living in their past as well, in their family's history, and with the consequences of our grandparents' and our great grandparents' choices. We always think, had they not done this, none of this would have happened. This is something that everyone can relate to, but for me, part of it is the form, and you touch on it, this poetic, lyrical, associative form. It really allowed me to more accurately represent a kind of cacophony or chaos in terms of harping on the same things over and over that happened years ago, and also because of the way I remembered things.
It's not an accident that the long essays are those that take place in the present and these short bursts of imagery, of movement, of more lyrical, more abstract pieces are mostly in the farther past, whether that be as a teen, as a child, my parents' early life, or my grandparents' lives way back in the twenties and thirties, because in terms of my own personal history I've forgotten a lot of it. I've forgotten the temporal details and edges around a specific point but I remember the specific point itself. I can't remember many parts of my life, so it really took the help of my wife to recollect at least moments. Then, because it was not necessarily what led up to those events or what happened after or the specifics of those events, this lyrical gesture was the only way that I feel I could have accurately represented how it existed in my head as flashes.
They do kind of punctuate my current life because they are so tied up with the present. The point that I try to make in the DACA chapter is that amnesia is almost a luxury. To be able to forget is almost a luxury, to be able to not have to see the violence that has happened in the past. For me, these lyrical gestures are not that kind of amnesia but in fact it's remembering most of the bad. The structure is meant to enact that remembering.
NXO Before Children of the Land I loved your debut book of poetry Cenzontle, and whenever I teach it, it inspires thoughtful conversations about the power and weight of the image on the page. I wanted to ask you about the future of your poems. Having spent this time meditating on the memoir form and what the prose line is able to accomplish, how has this shaped the way you think about your own poetry?
MCH It has changed how I approach poems because I approached poems before in a very elliptical and associative manner. After writing the memoir I've only written two poems post-Cenzontle and they are much more direct and to the point and don't use as much figurative language. They are a lot more, I want to say, cold, but they are a lot more monotone—maybe that's the word. They are a lot more to the point, straightforward, and a little more narrative. I've talked about it with Janine Joseph and Esther Lin, the other two organizers of the Undocupoets, and we think it's because of the Trump Era and its attack on facts, truths, and information.
There are more consequences to being misunderstood, and being misunderstood now feels like it's a lot more dangerous. For that reason alone, it feels like I don't have the luxury to be cryptic and have to get to the point because I have things to say and I want my reader to know exactly what it is that I want to say, rather than having three readers get different things from each of them and be content with each having their own interpretations. I'd rather have each of them have one, not necessarily exact, but more general idea of the poem and my intentions and the metaphors and the ultimate point of the poem.
NXO It's as if daily we're reminded of the urgent need of personal storytelling—truth-telling—especially when mainstream portrayals of immigrants are casually flattened, distorted, and often outright false. What do you hope your memoir can teach the reader about what it means to be a son, father, husband, and a writer who actively experiences the effects of immigration in the US?
MCH I just want to encourage my reader to read other Latinx writers. If I have the incredible fortune of being someone's first book about the first-person undocumented experience, I hope they would then turn to other writers like Reyna Grande and Vanessa Angélica Villarreal, all of these other great writers who have done incredible work in order to broaden the conversation.
Nathan Xavier Osorio is the son of a Mexican grocer and Nicaraguan nurse. His poetry and translations have appeared in The Offing, The Grief Diaries, Boston Review, and elsewhere. His reviews and interviews featuring poets such as Juan Felipe Herrera and Rigoberto González have appeared in Columbia Journal, UC Santa Cruz's The Humanities Institute, Publishers Weekly, and Letras Latinas' La Bloga. His chapbook, The Last Town Before the Mojave, was recently selected as a finalist for the 2019 Poetry Society of America 30 and Under Chapbook Fellowship by Evie Shockley. He was also selected as a semi-finalist for 92Y's 2019 Discovery Poetry Contest. He is currently a PhD student in Literature and Creative/Critical Writing at the University of California, Santa Cruz.