Anything But Traditional: Marc Ribot's Unstrung: Rants and Stories of a Noise Guitarist by Kurt Hollander
"My relation with the guitar is one of struggle—I'm constantly forcing it to be something else: a saxophone, a scream, a cart rolling down a hill…"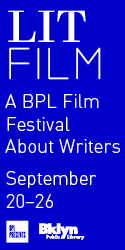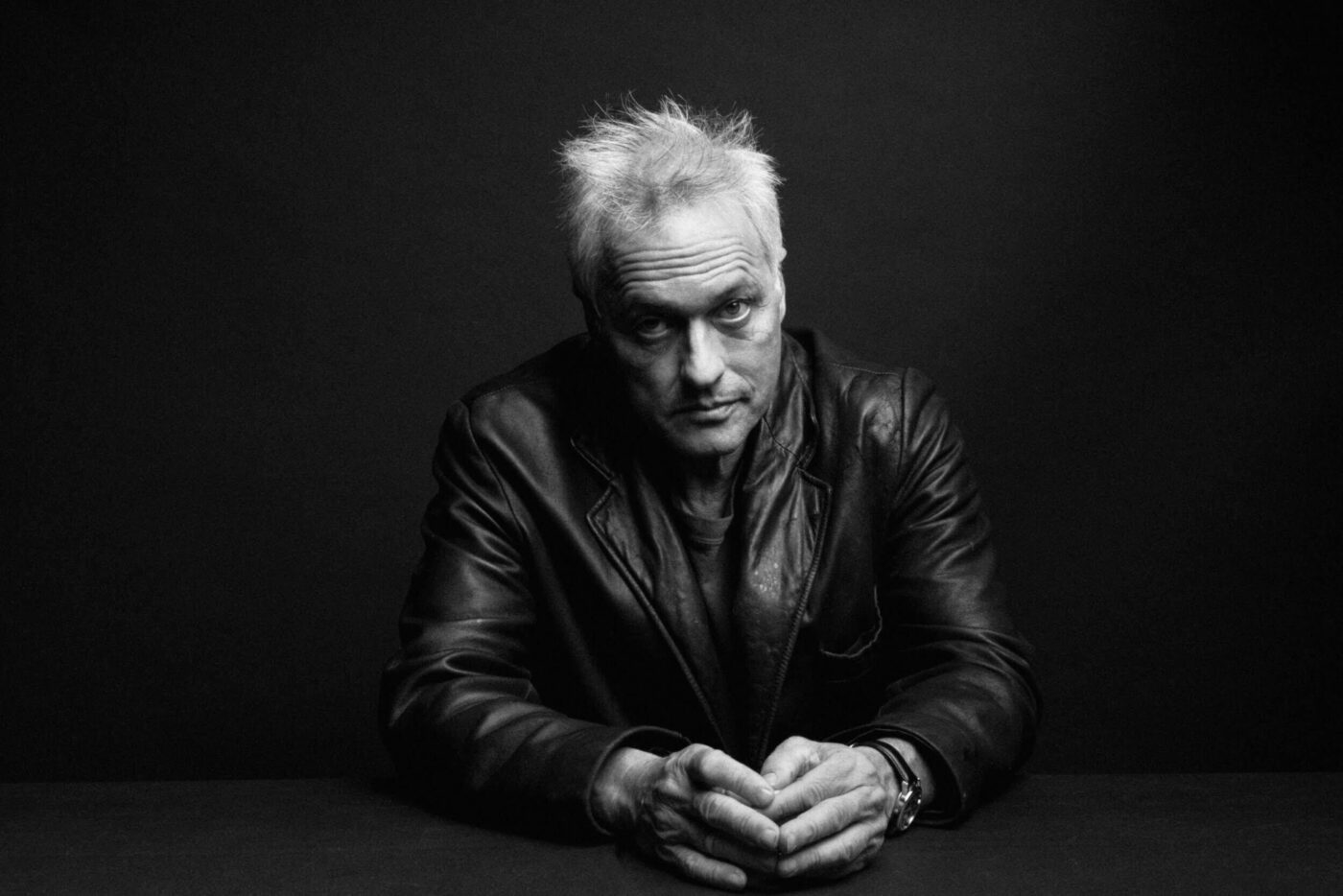 I met Marc Ribot for the first time in the early '90s at the St. Marks Bookstore. I was publishing the Portable Lower East Side, a local literary and culture journal, and I asked him to contribute something for the upcoming Sampling the City issue. The piece he sent, "The Twenty-Three Day Tour," the first story he would ever publish, begins, "Once there was a musician who went on tour," and it follows the musician in and out of dozens of hotels and trains in off-the-beat European cities, ending with the musician back in his hotel room, slouching "…in a chair doing nothing for a very long time."
Thirty years later, the road goes on. Unstrung, the title of his collected writings, is not only a reference to Ribot's guitar distortion and tonal assaults; it also speaks to decades of almost chronic jet lag from so much touring. Ribot, however, more than just a casual observer of his own career as a working musician, has used downtime between gigs and the insomnia after them to put into words select pieces of his life and thought.
Ribot's collection of writing is somewhat of an anomaly in today's publishing world. Unlike what people might expect from a revered guitarist who's added depth and distortion to the music of Tom Waits, Lou Reed, Elvis Costello, and Robert Plant, this book is not a celebrity memoir, has no snarky anecdotes about industry figures, refrains from celebrating any hip music scene, and is not a marketing tool to solidify himself as a master musician.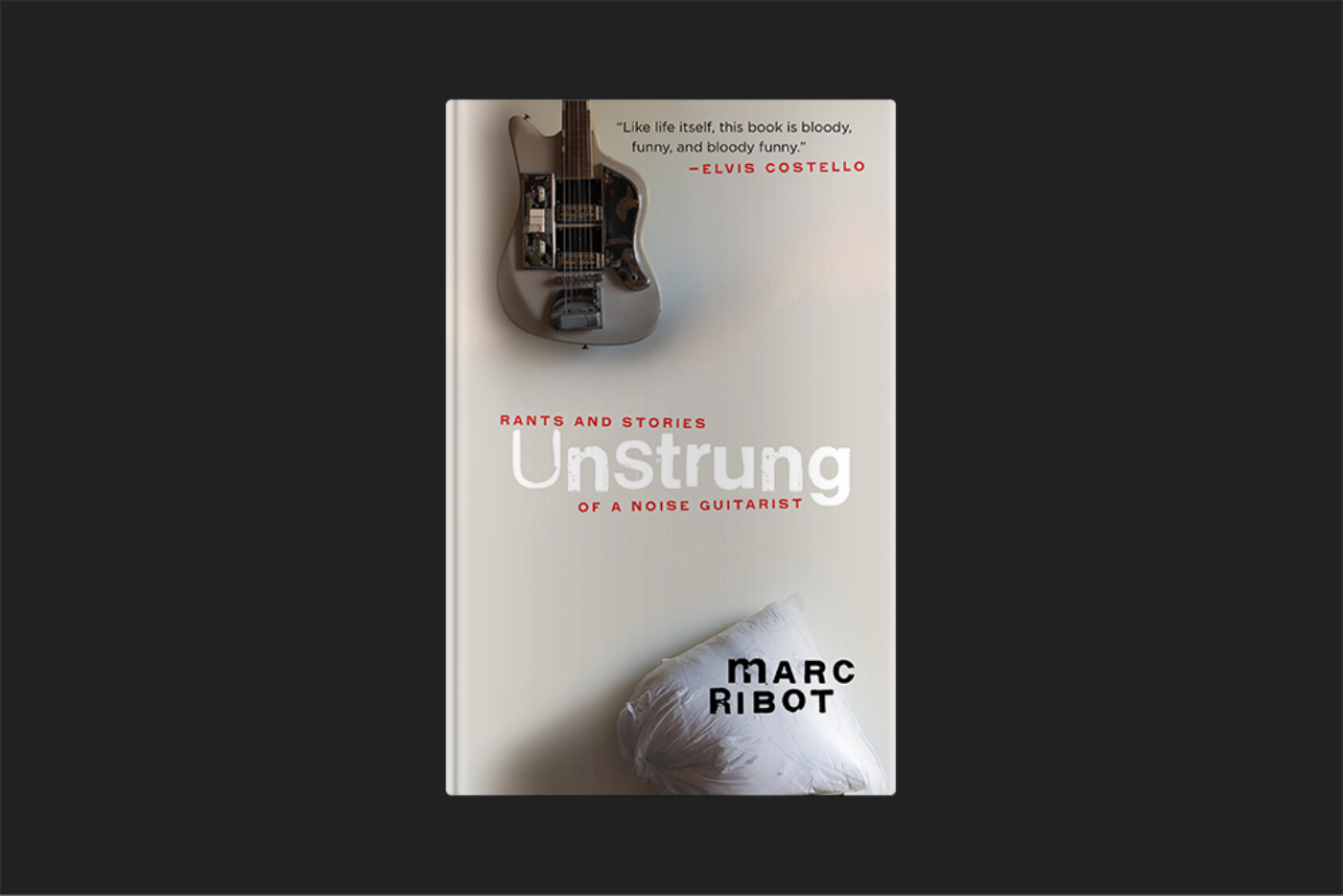 Ribot's genre-busting musical productions always make it difficult for record store workers to find the right section for his albums, and the contents of Unstrung also refuse to enter nicely into any easily marketed genre. Ribot's writing includes incisive political and cultural essays on the music industry, taut and nimble short stories, rallying rants, stirring eulogies, and absurdist fairytales and film treatments.

Ribot's voice in both his fiction and nonfiction is refreshingly conversational, like what you might hear on both sides of the counter at any late-night, greasy-spoon New York City diner. What Ribot writes about Lenny Bruce's language, that it "signified New York—a particular Black, Latino, Jewish New York in which Yiddish was taken for granted as part of the mix," can be said about Ribot's own writing, served up with a good dose of traditional Yiddish nihilism, irony, and self-deprecating humor.
Jewish culture on the Lower East Side, especially towards the end of the twentieth century, was anything but traditional. As Ribot writes in his essay "Putting Your Arms around a Memory," the neighborhood was filled with "Jews who wore black leather, played in punk bands, and never thought of themselves as Jews." His band names often sound like proclamations of independence from stereotypical Jewishness: the Rootless Cosmopolitans, a term Stalin used to stigmatize Jews as anti-national, and his industrial noise band Shrek, a Yiddish term for monster or fear.
In the end, it is Ribot's lifelong, intimate relationship to his own instrument of pleasure and torture, the guitar, that ultimately defines his identity. In "Guitars," he writes: "My relation with the guitar is one of struggle—I'm constantly forcing it to be something else: a saxophone, a scream, a cart rolling down a hill…" To which he adds: "This is almost all you need to know about rock history: it has never belonged to the people who play it right."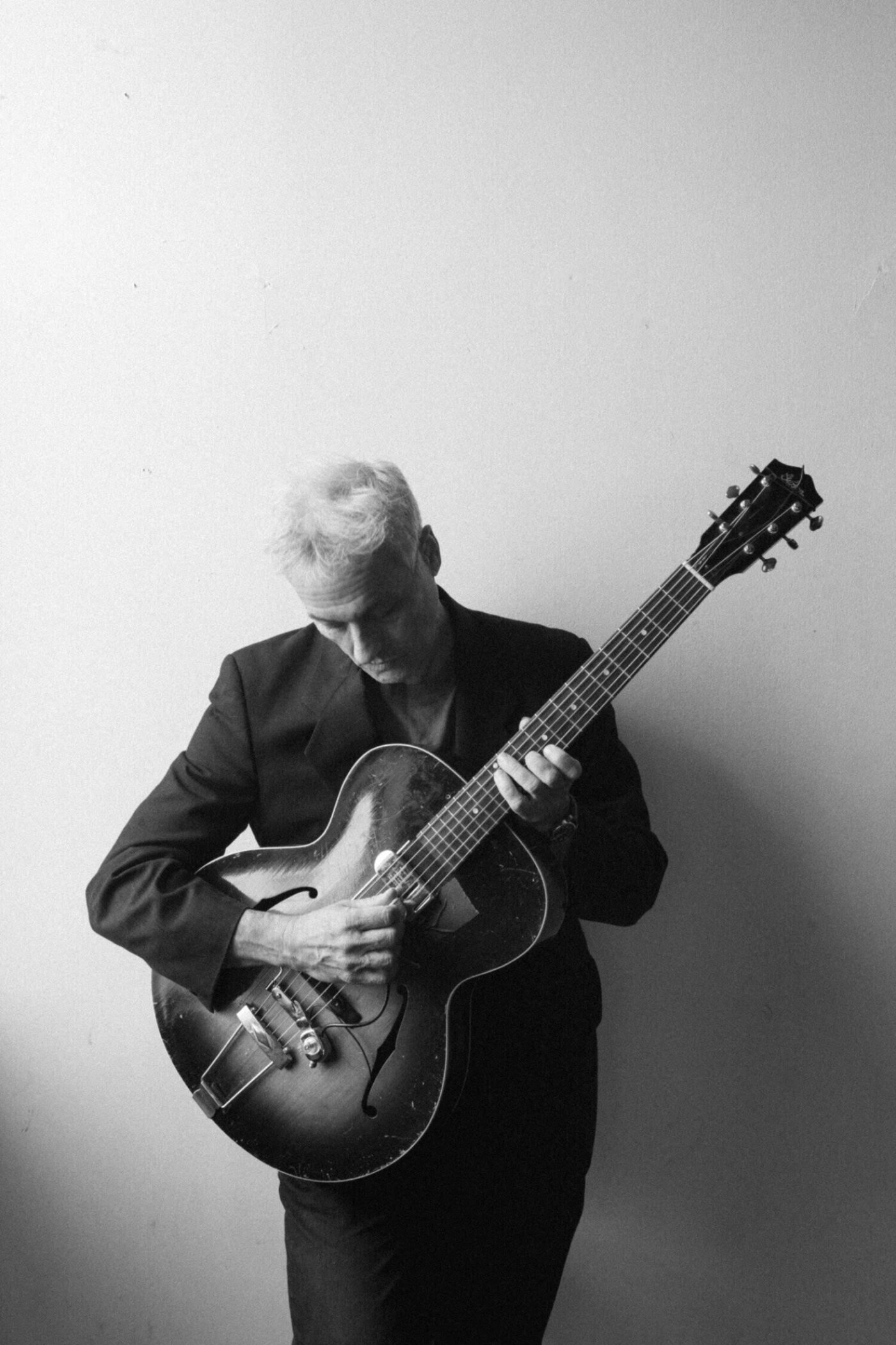 A major proponent of fake jazz and creator of Los Cubanos Postizos (The Prosthetic Cubans), Ribot doesn't "write right" either, injecting humor into musical theory, writing film treatments impossible to film, and mashing up fact and fiction. "Kaddish for Joan," for instance, a harrowing portrait of his cousin's descent into conventional Judaism, is pure invention.

"The Man with the Fun Job" is a fantasy tale about a famous musician who dies and whose post-mortem biopic portrays his success without drug addictions, groupies, or orgies, and without a tragic end. The movie-goers, feeling betrayed by the fact that the musician had actually enjoyed his life and wasn't punished for it, riot and burn down cinemas and urban centers across America.
Unstrung will surely confound many fans' expectations, but it delivers everything one could hope from a guitar hero/activist/cultural critic: that is, complex culture and musical theory broken down into tasteful riffs, absurdist tales of our times, and plenty of sparse, unpretentious prose as well-honed as any major American writer.
Woody Guthrie, who like Ribot was also a travelling musician wielding a guitar that kills fascists, once wrote, "Any fool can make something complicated. It takes a genius to make it simple." Having played for years in big-time soul and funk bands on the Chitlin circuit to demanding audiences who applauded solos without frills or fills, having played in New York City no-wave, minimalist bands where stairway-to-heaven guitar virtuosity was deemed obscene, and having recomposed a significant archive of American roots classics on an acoustic guitar, Ribot, in both his music and writing, is a master of the minimal and someone who truly knows how to express himself with elegance and economy.
Marc Ribot's Unstrung: Rants and Stories of a Noise Guitarist is available from Akashic Books.
Kurt Hollander, originally from downtown NYC, is a writer and photographer currently living in Cali, Colombia. He is the author of the autobiography Several Ways to Die in Mexico City (Feral House, 2013); screenwriter and director of the feature film Carambola (Mexico, 2005); and was the editor of Poliester (a contemporary art magazine of the Americas in the 1990s) and of the Portable Lower East Side (in the 1980s).