Discover MFA Programs in Art and Writing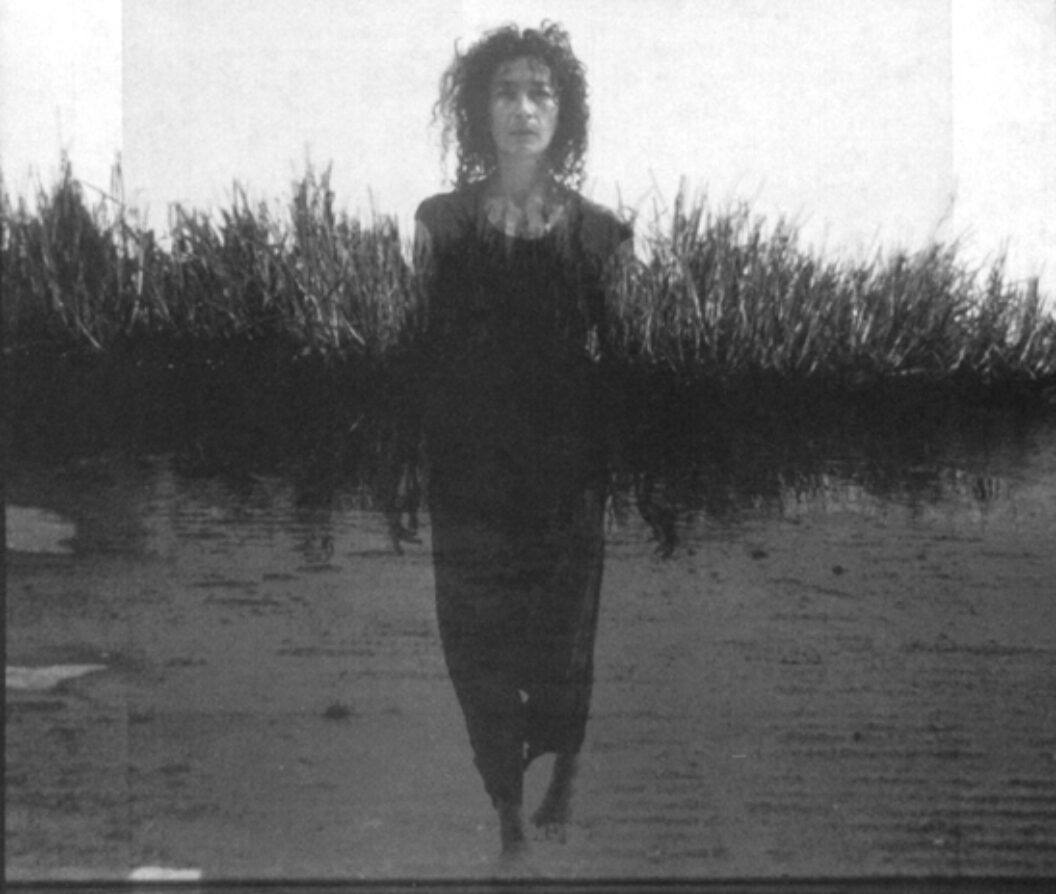 Globalization evokes power. Kings, emperors and popes held the globe in their hands. This represented the domain over which the authority of the sovereign extended. It represents also the totalitarian character of that authority.
—María Teresa Hincapié, 1997
Colombian artist María Teresa Hinicapié's performance work is a spiritual quest that binds art and ritual. Her sense of mysticism is informed by the specific experience of Colombia's troubled present. "Where can the hermit build his home and where can the mystic go without being seen as exotic others, to be consumed by cultural tourism?" she asks. This question underlies Hincapié's attempt to create a sacred and purposeful sense of self, identity, and place.
Since the mid-1980s, María Teresa Hincapié's performances have been produced with extremely humble means—grass seed, a few candles, gardening tools, some rabbits. For Hacia lo sagrado (Toward Sanctity, 1995), she made a 21-day pilgrimage from Bogotá San Agustín, a sacred site of the pre-Columbian "Agustinían" culture. Departing from the urban, third-world metropolis, she traversed rural areas, back roads, and small towns, sleeping outdoors or in schools and churches. She endured a journey of silence and austerity, eating only fruits, honey, nuts, and whole wheat bread to survive the remarkable challenge of crossing a country in conflict. Unaccompanied, she passed through the guerilla and paramilitary war zones that constitute the devastated map she chose to travel.
The politicized and mystical body are a metaphoric unity in Hincapié's work. She is invested in exploring the role of women in the realms of myth and ritual. In lntempestivas (Untimely Acts), a 1993 collaboration with José Alejandro Restrepo (video) and her son Santiago Zuluaga (music), Hincapié explored the recurrence of archetypal images, including those drawn from the genocide and economic violence in Colombia, as well as those resulting from media-inspired contemporary narcissism. Images on a monitor show the hand of a bride holding a menacing knife that is smeared with wedding cake icing; in another fragment are scenes from a silicone breast implant operation an obscure reference to the posthuman condition. Meanwhile, in the foreground, Hincapié kneels, wearing a torn but immaculate white dress, gathering scattered bits of transparent gelatin to build a small, tidy mound. Her demeanor evokes a desperate healing ritual and alludes to Saint Barbara's martyrdom and her sacrificial breast mutilation. In the performance's program notes, a newspaper clipping reports that a Colombian paramilitary group cut off a woman's tongue and breasts because she had denounced the murder of a trade union leader. Although the multilayered images are not literally connected, the menacing and ambiguous signs in Hincapié's work interweave Catholic mysticism, patriarchal violence, and mortality. Myth and history enigmatically overlap.
—Carolina Ponce de León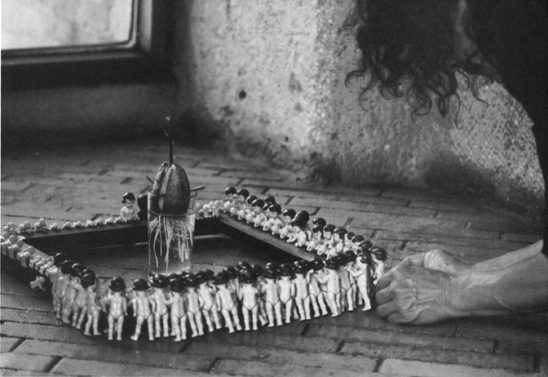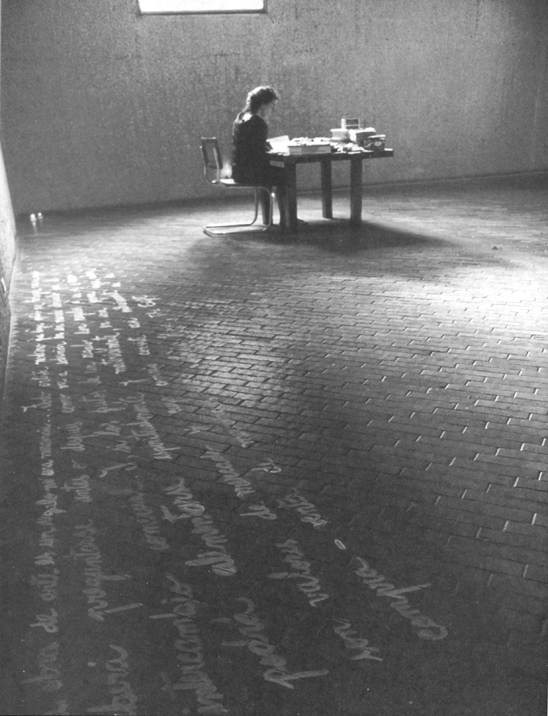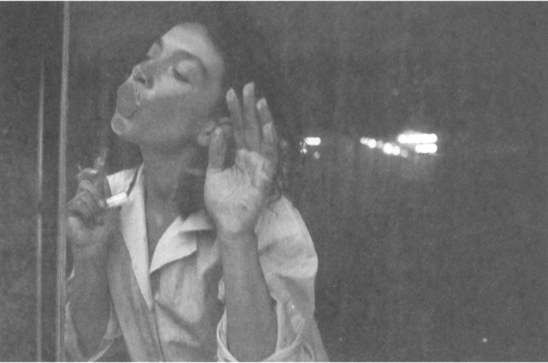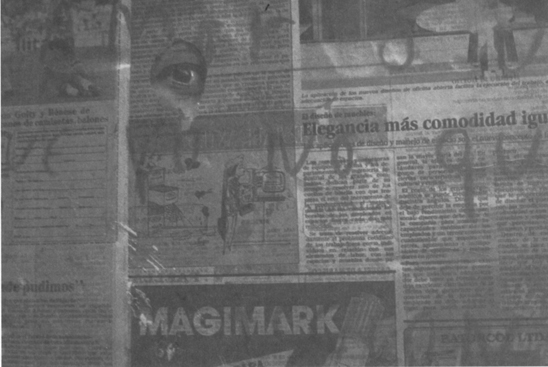 Originally published in
Featuring interviews with Damiela Eltit, Alavaro Musis, Carmen Boullosa, Gioconda Belli, Sergio Vega, Gunther Gerzso, Valeska Soares, Pedro Meyer, Marisa Monte, Cubanismo!, and Ned Sublette.