Mapping a Disappearance (or We Are the Goddamn Choir, and We're Singing): Alan Michelson Interviewed by Jessica Lanay
A video work documents wolves and the Wolf Clan.

Discover MFA Programs in Art and Writing

Alan Michelson's multimedia works tinker at the reuleaux triangle where technology, tradition, and memory meet. Michelson's artistic purpose is to backward engineer the disappearances that the American context sanctions in order to redefine those people who seem less useful to the ongoing construction of the American dream. As he said during our conversation, "There is nothing more Native than disappearing." For instance, his early work Earth's Eye (1990–91) combines research and an examination of the temporality of reality and mapping to symbolically transform part of Lower Manhattan back into its previous existence as a pond, now covered over, thereby prodding viewers with the full kinetics of the question: Where are you standing? Maybe more importantly, it is a question that also asks: Are you going to continue standing there as if nothing has happened?
—Jessica Lanay
Jessica Lanay What's the most interesting thing you got going?
Alan Michelson Well, I got the Whitney Museum show going. That's a huge thing. I am sixty-six years old; it's been a long time coming, if it was going to come at all.
JL Do you find that there is an aesthetic continuity between your painting and your digital work?
AM There was something confining about painting. At that time, I was interested in painters like Anselm Kiefer; and what I admired formally was the materiality of his work, material that interrupted the integrity or legibility of the image. And conceptually I was influenced by his synthesis of landscape and dark history. This was the time of the liberating return of representational imagery that was happening when I was in art school and later when I was a painter in Boston.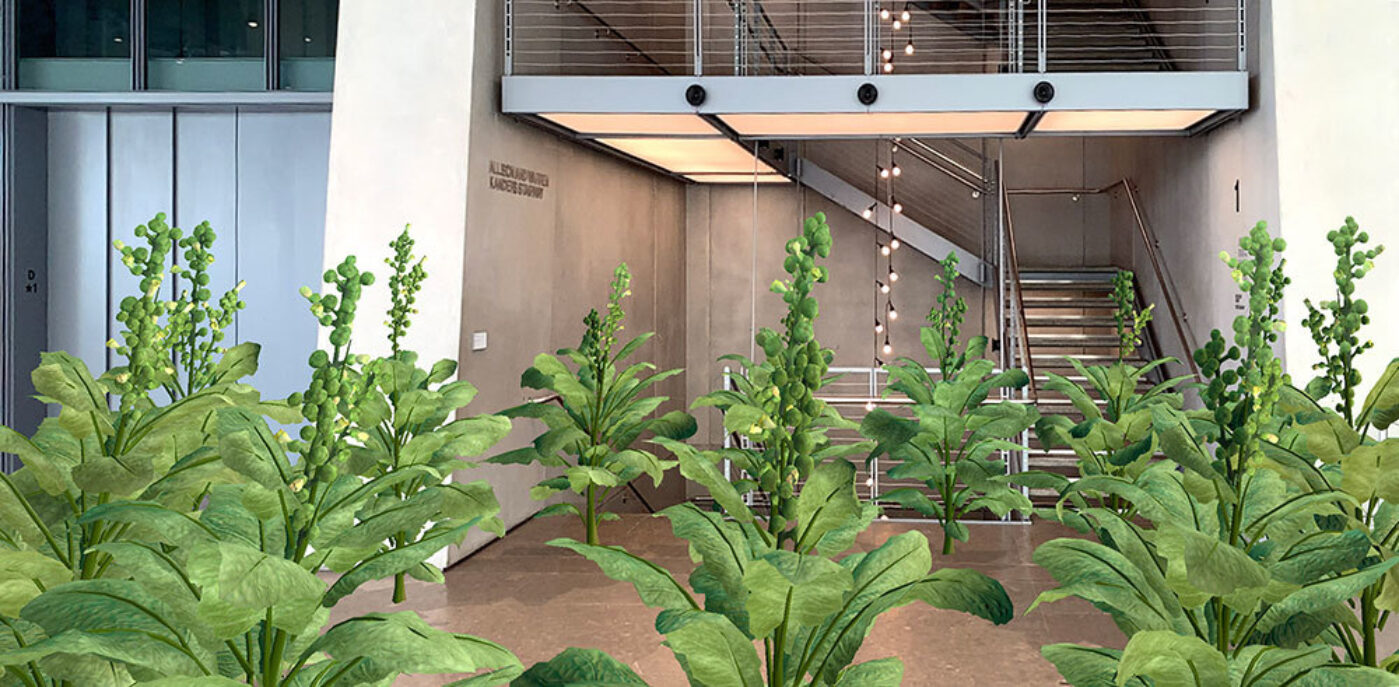 JL How did you find and then access the footage of the red wolves that make up the video work Wolf Nation (2018) which is part of your Whitney show? When and how did the idea of making a digital wampum belt happen?
AM For a while, I have wanted to do a piece on clan animals. Our Mohawk clan animals are wolf, bear, and turtle. I happen to be a turtle; my grandfather was a bear. That sort of solidarity is part of our whole relational cosmology. When I was thinking about the Storm King Art Center site in the Hudson Valley being Munsee territory and the Munsees being the Wolf Clan people, I thought maybe I'd do something with wolves. I discovered the Wolf Conservation Center website which had 24/7 wolf cams on it. I started watching these webcams, and sometimes I'd just capture material and look at it and think about it. Eventually, I took a trip there and howled with the wolves; it was really amazing to do that. I found some footage I liked of a pack that was functioning very much like a family. I changed it into a different format, specifically a wide-angled, wampum format—analogous to panoramic format—that I have been using in my work for a long time. I'm really interested in the way that different formats function in terms of how people see because perspective is monocular in some ways. What I like about a panoramic format is that you can't have just one vantage point. I transformed the footage into a narrow, long band in purple and white, which is the color of wampum. The darker wampum that is made from quahog shells usually connotes something serious and dire, and there was an urgency here in the fact that these red wolves are critically endangered. It's fascinating, because what do wolves have to do with climate? As I learned, in Yellowstone the deer were overgrazing without the wolves. When they brought the wolves back, the ground cover came back and the place cooled down a bit. If you think about it, everything has a place and a niche, and when you disturb that niche you disturb everything.
JL Is there a connection between the making of a wampum belt and your projected works?
AM I wondered why wampum belts are wide? Why create relatively simple glyphs painstakingly woven out of hundreds of tiny shell beads? I think the ancestors wanted something that was permanent. They knew how to paint on wood, on their faces, or on a rock; but I think they wanted something durable and portable that could be handled, and I think that was one of the reasons they chose shells. Another draw was the shell's opalescence. I think they really liked the reflectivity. That is a pretty developed aesthetic and very minimal at the same time. Wampum is an aggregate sort of piece, a modular piece; you produce these white or purple beads, and out of that you weave something. That is a very painstaking way to make an image. One analogy you could make is between shells as a unit and pixels as a unit. I'm also thinking about that sense of assembling something that carries a message, which is a way of working where the message is in the mind before it is in the work, and I work that way sometimes.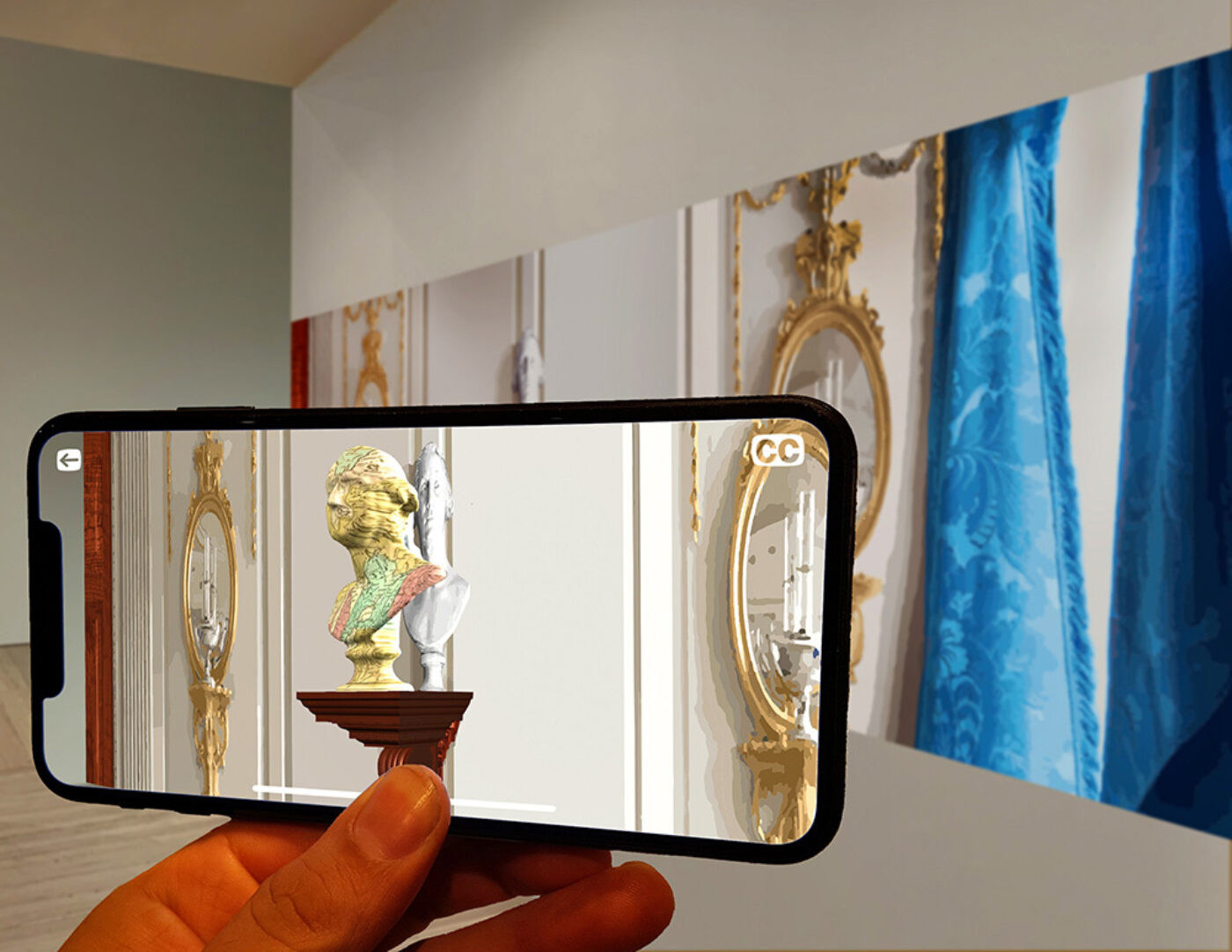 JL Discussions of epigenetics ask what the enactments of oppression must have done to the genetics of the oppressed, but we also need to talk about this in terms of what was done to the genetics of the oppressor: What have you done to yourself in the pursuit of the fantasy of superiority?
AM I think that's a solid question in all my work.
JL What have you done to yourself?
AM What did you do to this pond? What did you do to yourself? The Collect Pond piece (Earth's Eye) was probably my first mature work. Thirty years ago, one of the reasons I came to New York was for an opportunity to do a piece for the Public Art Fund. It called for a temporary, site-specific outdoor installation piece, and I wanted to do it on the site of the former Collect Pond. The Collect was a large, deep—sixty-feet deep—spring-fed, freshwater pond that was in Lower Manhattan above present Foley Square and below Canal Street. It had meadows, marshes, and an outlet to both rivers, and there was a large hill or two that bordered it. One of the hills was a shell midden from generations and generations of Native people. The Dutch used it as their first source of drinking water, but within a couple of hundred years it had been converted into a health hazard, a stinking mess. Tanneries threw animal bones in there; people started throwing their trash in there. It was in the way, so to speak, as they gridded the city in 1811, so they eliminated it. They bulldozed the shell midden into it and brought earth from the torn-down hills and filled it. They killed it, and they buried it. Here is this site that was there for probably eons, this live pond. It took only two hundred years for it to be absolutely destroyed. When I think about the mentality that did it, I call it terracide. This idea of drafting everything into service, turning everything into raw material. When you kill a pond, you don't just kill the pond; you kill everything in that ecological niche.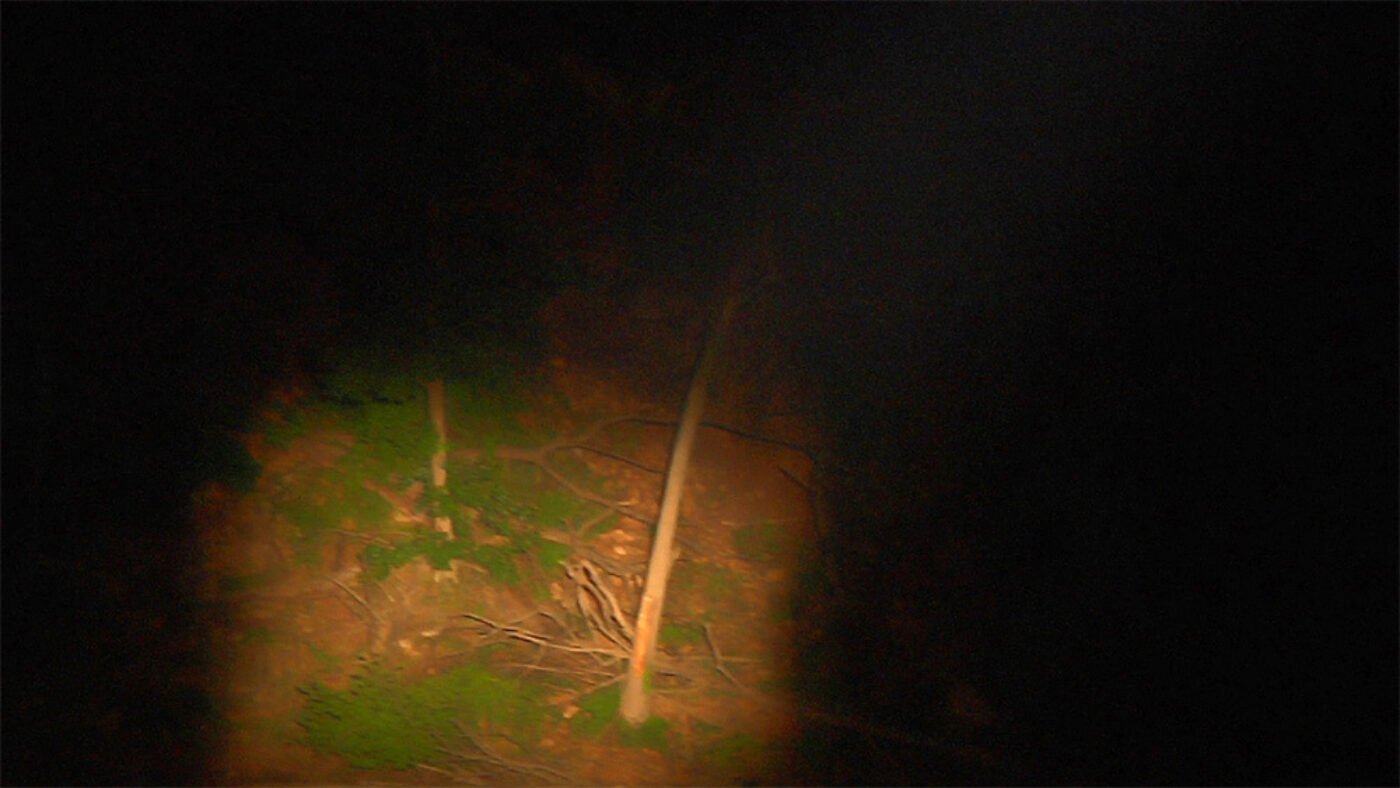 JL Do you think that art has the capacity to model or act as restorative justice?
AM Yes. I was at a meeting the other day at Art in America, and we were talking about climate because they want to do more on the environment. Somebody raised the idea of singing to the choir, preaching to the choir, and I thought: We are the goddamn choir, and we're singing. Maybe the singing is just going to be comforting to people as they struggle through this time that we are in right now. At the very least it could be that. And at the most it could actually move somebody enough to lift a finger to do something that might change things. If it is all going down the tubes, then it is a sweet goodbye that art will be singing. What do they say: Vita brevis, ars longa? Art is the long game. I also asked at that table: What did art ever do? To really change difficult situations? It operates the way it always did. Maybe things will change if more work like the work that we both enjoy gets out there. There were seven Native artists included in the most recent Whitney Biennial, and that didn't happen before. White Mountain Apache musician and composer Laura Ortman who did two of my soundtracks was part of that biennial. And so, they are paying attention. They are yielding the edges, and more can happen.
Alan Michelson: Wolf Nation is on view at the Whitney Museum of American Art until January 12.
Jessica Lanay is an art writer, poet, librettist, and short fiction writer. A frequent contributor, BOMB is home to many of her artist interviews and reviews. Her poetry can be found in Poet Lore, Indiana Review, The Common, [PANK], Prairie Schooner and others. Her debut poetry collection am●phib●ian won the Naomi Long Madgett Poetry Prize and will be published February of 2020 by Broadside Lotus Press. Also in 2020, the opera she libretted, Virgula Divina, composed by Karen Brown, will premiere at the Pittsburgh Festival Opera program Fight for The Right.