Discover MFA Programs in Art and Writing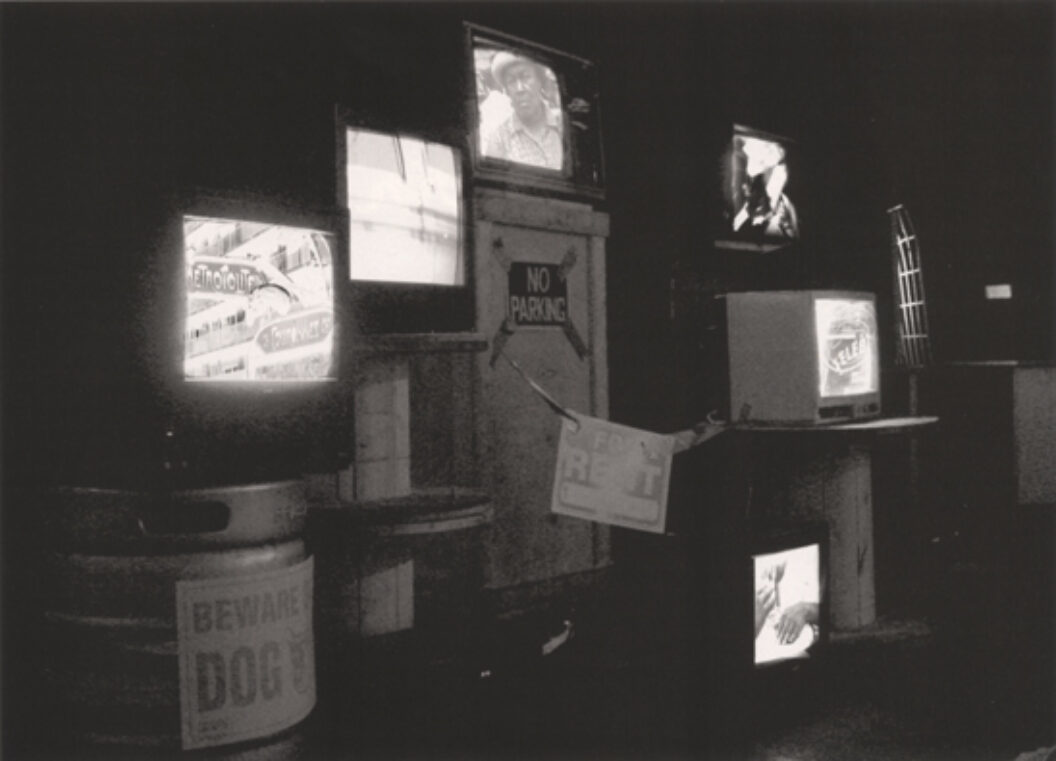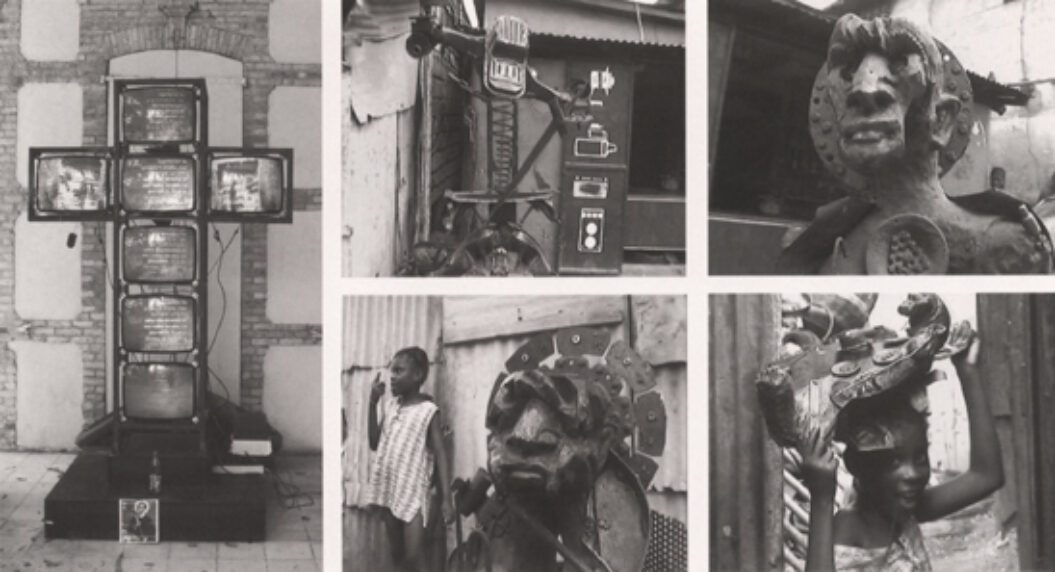 When it comes to roots and culture, everybody is a member … Come in, come in.—Mark "Ataklan" Jiminez, "No Chorus"
Maksaens Denis, a multimedia artist from Haiti who divides his time between Port-au-Prince and Paris, is also a dj and vj who comes from a classical music background. Appropriately, what might first appear to be unwieldy about his work has the exactitude of classical composition.
Like most popular forms in the Caribbean, Denis's artwork maintains a political consciousness while weaving together spiritual affirmation and visual poetics in playful and seductive ways. In his video installations and performances, Denis juxtaposes a range of images—scenes from daily life and religious ceremonies, digital animations, video clips of the landscape, Vodou symbols—alongside improvised soundtracks, to communicate associatively, to create an experience. I first encountered his work in April 2002 at the Société des Arts Technologiques, Montréal/Forum d'art Contemporain AfricAméricA, where Denis had installed some nine television monitors and projectors showing scenes from Port-au-Prince, Dakar, Paris, Montreal, and Miami, all flowing together with various sound effects and beats to unfold a conversation about Atlantic triangles and routes. The exhibition space was a techno disco at night, and Denis's installation expanded and adapted each evening. But it was Mix Live Dj-Vj, an outdoor performance several months later in downtown Port-au-Prince, on the Champs de Mars, not far from the National Palace, that was my most significant experience of his work. Here the artist's full arsenal of digital images was projected to drum-n-bass mixes in an improvisational fanfare of sound and image.

At that event Denis also presented E Pluribus Unum, a highly expressionistic half-hour documentary film about two fellow artists, André Eugène and Celeur Jean-Hérard, and their bizarre, intuitive found-object constructions, which consist of fractured human skulls, discarded televisions, pieces of furniture, wire, and electronic components. I got the impression that Denis was attempting to give shape to how their work was experienced, as well as to register in non-static form its symbolic inferences. His film felt like both a critical reflection and a parallel creative project conveying something of the work's spiritual dimension as well as the site-specific quality of experiencing it and the community in which it was made.
In Kwa Bawon, a recent installation following on from Denis's collaborations with Eugene and Jean-Hérard, a cross comprising seven television monitors displays a series of images and the names of those killed in the lead-up to the departure of Aristide: journalists, gay individuals fighting for civil rights, people consumed by the ongoing contestations of Haitian society—but in fact it could be any society that begins to slip into a self-consuming frenzy. The cross symbolizes the Vodou cross of Baron Samedi, that bawdy and garrulous but wizened trickster, keeper of records and guardian of cemeteries.
Denis suggests unselfconsciously that creative action produces that transformative space or context where things can happen, where, as the musician David Rudder proposed, we have "permission to mash up the place." In other words, the space to enjoy being ourselves as we work our way through a history of violence, oppression, deprivation, and self-centered gluttony and greed. What excites me most about Denis's work is its ability to reflect on the fact that Caribbean people live in multiple realities—and that conversations about the local and the global are not seen as threatening or challenging but simply understood as inherent or as a given. The Caribbean can be seen as a space that reaches beyond its geographical or national limits, an open and confluent idea of space in which, indeed, "everybody is a member."
—Christopher Cozier
Originally published in
Featuring interviews with Vargas-Suarez Universal and Rocio Aranda-Alvarado, Vladimir Cybil and Jerry Philogene, Carlos Eire and Silvana Paternostro, David Scott and Stuart Hall, Evelyne Trouillot, Sibylle Fisher, Carlos B. Cordova and Daniel Flores y Ascencio, Damas "Fanfan" Louis and Michael Zwack, and Peniel Guerrier and Yvonne Daniel.