Making and Destroying Myths: Precious Okoyomon Interviewed by Jareh Das
Texts, installations, and performances that address the global operations of race.

Discover MFA Programs in Art and Writing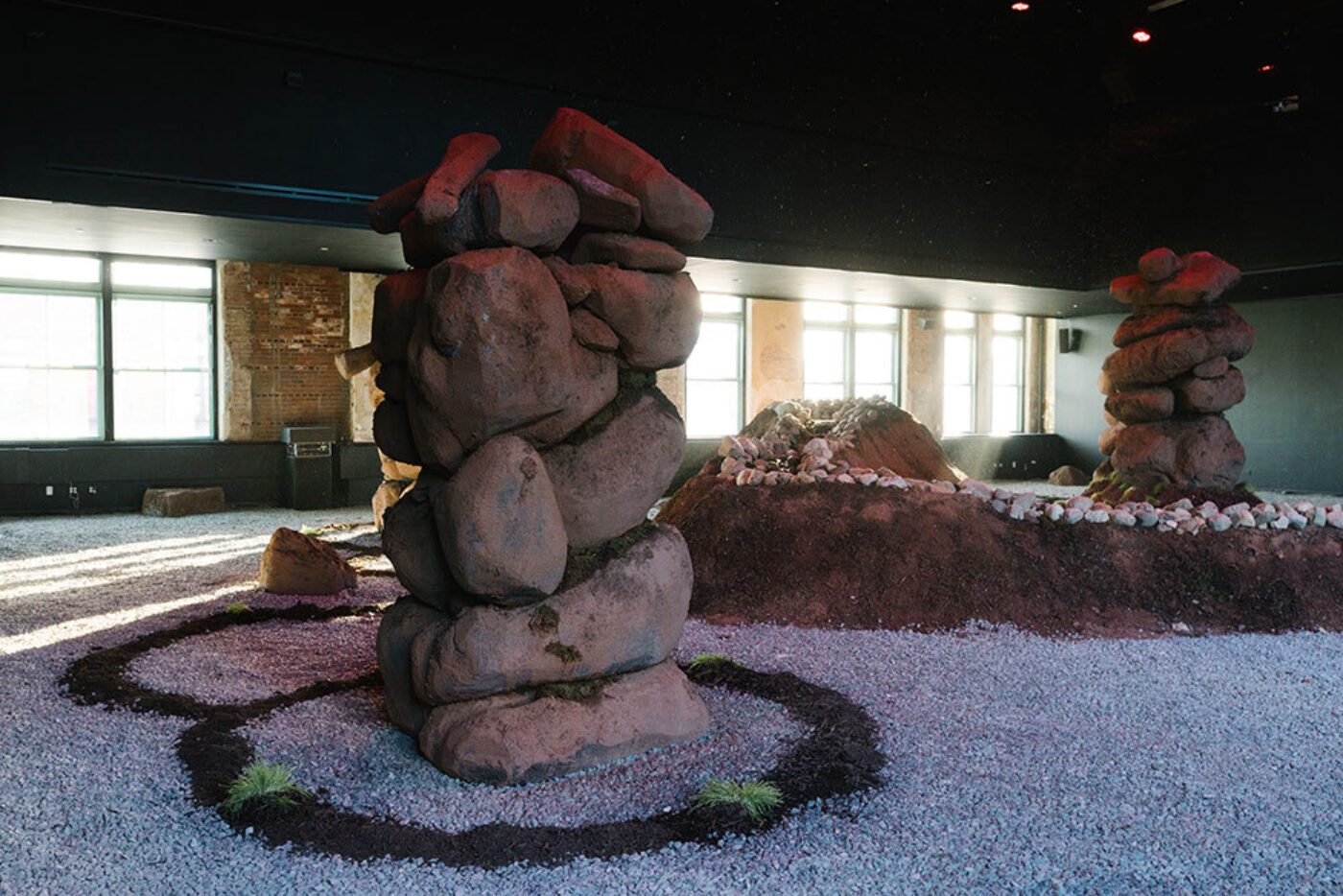 Brooklyn-based poet, artist, and chef Precious Okoyomon explores the poetics of everyday materials ranging from plants, flowers, soil, food, and found objects, and their practice encompasses text, performance, sound, sculpture, and film. Death, decay, and rebirth are recurring themes in their work rooted in an ongoing investigation of transitional stages of objects, bodies, and existing in a world in a state of impending collapse. In their 2020 exhibition Earthseed at the Museum für Moderne Kunst, Frankfurt, which was shuttered for several months due to the global pandemic, Okoyomon's six sculptural figures inhabited a room filled with the Japanese vine kudzu as part of a living installation that addressed creative digestion, death, and decay.
Okoyomon's current solo show at Performance Space New York transforms the Keith Haring Theatre into a site for grief and mourning with an installation featuring kudzu ash, water, algae, moss, and stone. In our interview, Okoyomon and I discuss the coexistence of human and nonhuman life, world-ending and world-making, the many myths surrounding kudzu, and turning an ecosystem into a wake for the ongoing pandemic and the repeating horrors of Black death in 2020.
—Jareh Das
Jareh Das A poetic substance of materials is evident in your texts, performances, installations, and films. What does world-making mean to your practice?
Precious Okoyomon Like the word, the world is dying in flames. I want to withdraw from it. I want it to stop. I think my work is on a quest to be post-world, which is also post-desire, post-race, post-void, post-ontological lack, post-destruction, and so on and so on. But it's difficult because as much as I am disgusted by the world, I'm also, unfortunately, permanently enchanted by it. But I guess that's where it gets interesting. My hope, a hope I share with everyone I love, is that through world-ending a new range of possibilities opens up for world-making.
JDCreative digestion, death, and decay entwined with the biological and natural are areas of interest to you. So, too, is a bodily engagement with text. What first sparked your curiosity in bodily processes and the natural world as a site of resistance?
PO It's always there. For as long as I can remember. Never not there. It just comes out of being in my body, feeling alone in it, feeling the wilderness, or the sky, or nothing, or animality. The pulse of the universe slowly moves.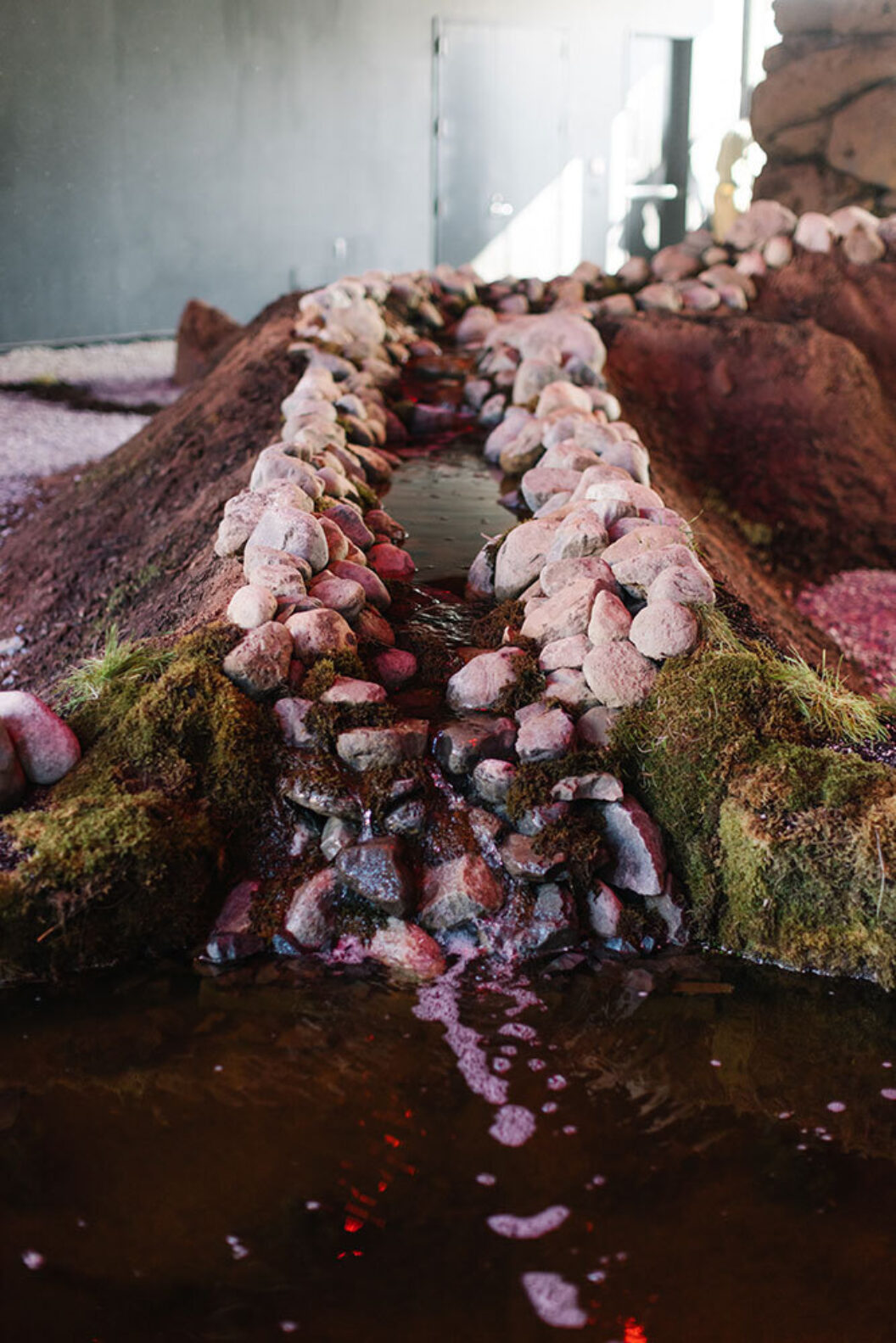 JD How did the kudzu plant become central to your exploration of its transhistorical meanings in your exhibition Earthseed?
PO I first saw kudzu when as a twelve-year-old my family took a trip from Cincinnati, Ohio, where we had recently moved to somewhere in Georgia so that we could attend some kind of gathering of Nigerian immigrants. It was my first time in the American South. It was on that same trip that I read Octavia Butler's Parable of the Sower for the first time. In 1876, the United States government introduced the Japanese vine kudzu to Mississippi. The state was in danger of being lost entirely to widespread soil erosion brought about by the extensive cultivation of cotton by chattel slaves, and the vine—already notorious for the speed at which it grew—was deployed as a weapon intended to fortify the ground soil. Instead, kudzu—now thousands of miles away from its home in Japan—became monstrous, consuming everything in its vicinity and earning the epithet "the vine that ate the South." The word kudzu has meanwhile become a metonymy for the threat of invasive species everywhere. Its specific history as a failed remedy for the monumental toll that slavery took on the ecological system of the American South has been largely forgotten. The story of kudzu is written in the same language that objectifies both human beings and nature and produces violence, oppression, and individuation. To this day, kudzu remains a foundational substructure of the American South, which—if the plant were removed—would return to a state of erosion. However, in recent years its planting has been made criminal, "due to its capacity to escape cultivation." Like Blackness itself, kudzu is both indispensable to and irreconcilable with Western civilization. I've been thinking about kudzu since that first trip to Georgia, trying to understand it, and not always doing a very good job. I mean, it's a slippery thing. The vine's relationship to its own identity is radically unstable, which is to say that its coordinates within history have been scrambled. I feel the same way about Butler's work. It sort of careens over history or festers under it, but it's always on its own time. Much later, I was reading Arthur Jafa's My Black Death, and he has this little note about kudzu in it, and it all clicked into place for me.
Hannah Black wrote an essay on the exhibition for the accompanying booklet, and in it she remarked on the weirdness of "doing this show in Germany, where it seems like a lot of people feel untouched by disaster and therefore have a weird vampire curiosity about it." I thought this was really interesting because in a strange way the distance of Germany from the disaster of chattel slavery in the US, which of course is a totally fake and fabricated distance, is the very thing that allowed me to finally realize this work. I had tried to make the installation a few times before for other shows, but because of the laws that make it illegal to grow in the States, getting seeds or seedlings was always really hard. I guess this is another way that kudzu's history has been encoded into its circulation, how something so entirely free has been made so unfree. In the US where kudzu is everywhere, I couldn't get to it; but in Germany where it had hardly been before, I could.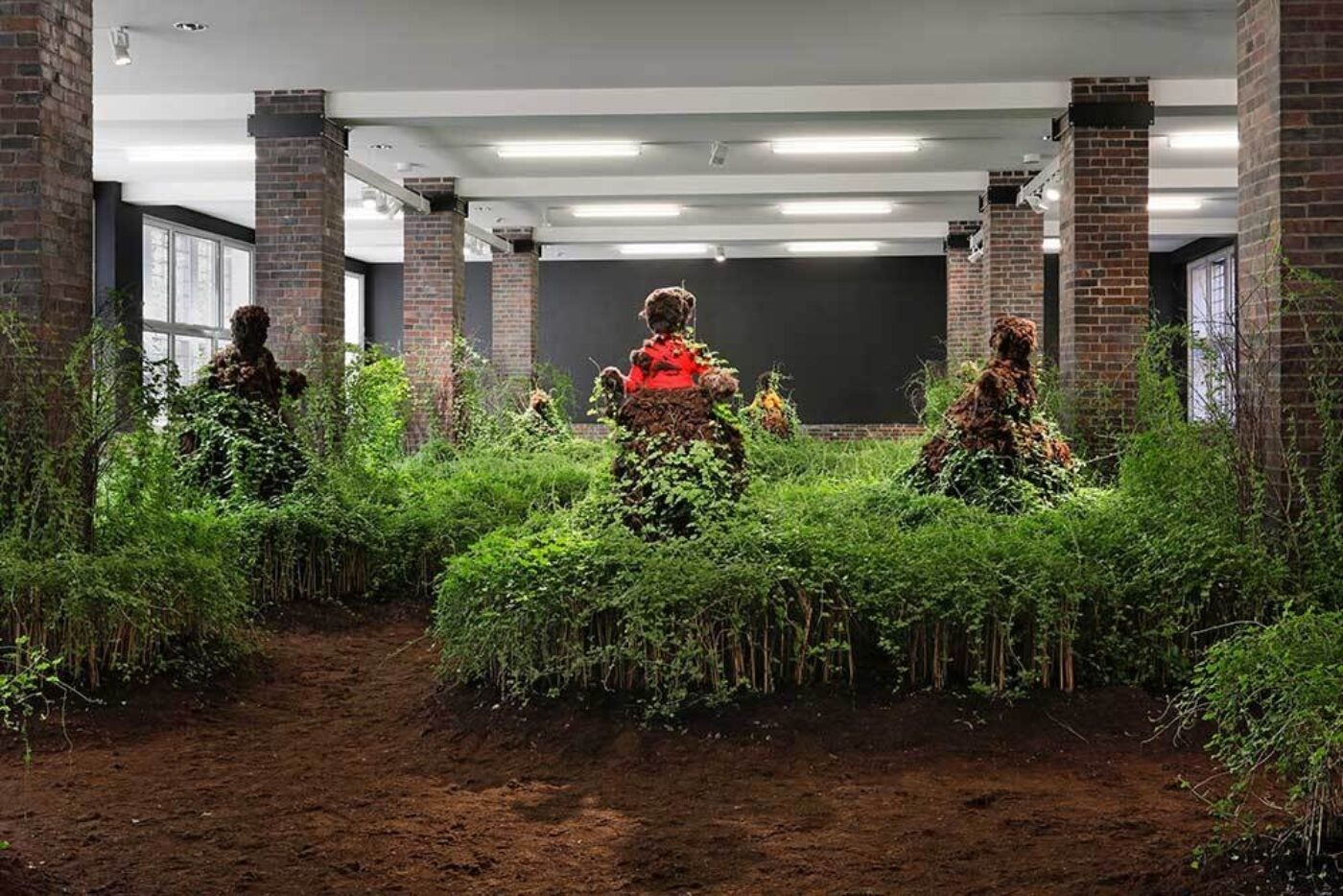 JD The language around kudzu is interesting. Words used to describe range from "bad" to "invasive" to "destructive " to "foreign," but it is also edible. Kudzu's place in the popular imagination reveals as much about the power of American mythmaking, and the distorted way we all view the natural world, as it does about the vine's threat to the countryside. Could you speak about how working with this plant resonates with ideas around mythmaking, nature, and the relationship to constructing a narrative around invasion, danger, and foreignness?
PO The building that the show took place in was once Frankfurt's passport office, which means some truly evil shit went down there. One of the things I end up including in almost everything I write about my work is that it's interested in the racialization of the natural world. I think kudzu is a way for me to understand the global operation of race, which historically has been very much bound up with the idea of citizenship. Kudzu's free passage throughout the world has been restricted, and that restriction is established and maintained through artificial taxonomies, which aren't just formally identical but are profoundly inexorable with the political taxonomies people are subjected to in the form of citizenship, the figure of the human, etc.
JD I'm interested in this idea of weeds as plants that are constantly behaving badly, transgressing, and also nonconforming. Did you introduce the "wild ecosystem" of Earthseed to disrupt and contaminate or even take over the white cube?
PO A lot of people who reviewed the show seemed to read it that way as a kind of revenge, which to me was sort of unexpected. First, because I don't think a lot about revenge, but also because the exhibition would seem to me to be an act of very bad revenge. I mean, it's kudzu, a positively ravishing plant, growing without restraint, and with slugs, and spiders, and grasshoppers; to me that's not revenge, that's a gift. Especially when you consider what it's being read as revenge for, which is literally hundreds of years of unimaginable violence against Black people.
To me, the exhibition is a celebration. I think the reason people tend to see it as revenge is that the thing that I'm celebrating is implicitly understood as bad. But I don't think it's bad. I think it's our only hope. And I think it's absolutely beautiful. I'm celebrating kudzu not in spite of the vine's monstrosity, but because of it.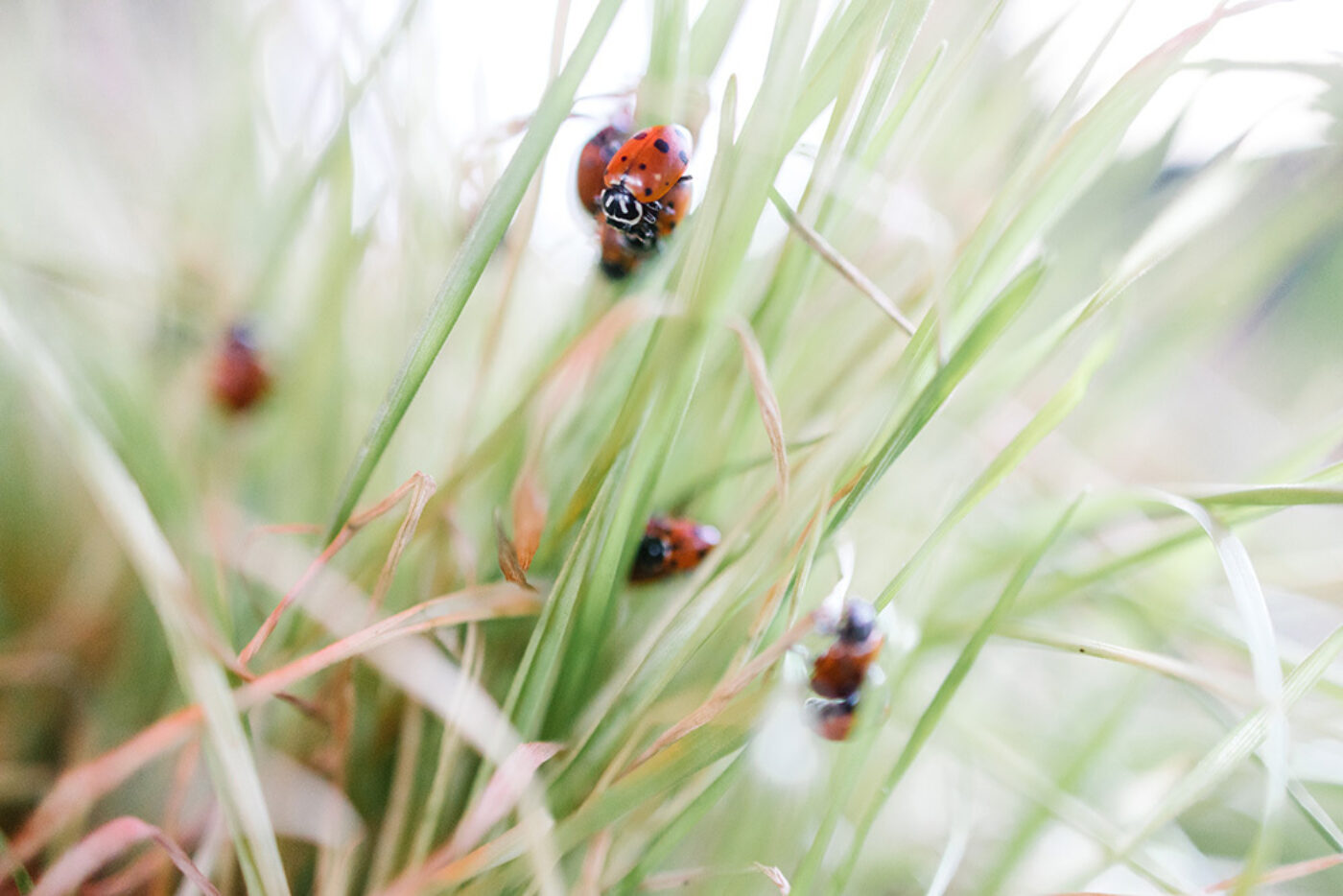 JD Butler's books Parable of the Sower and Parable of the Talents were published in the 1990s but seem to echo realities of the present around resource scarcity, climate degradation, and attacks against individual freedoms. How has science fiction offered you a way to think about alternative realities and ways of being?
PO Butler, and Samuel R. Delany for that matter, are extremely important to me. I think both of their work as well as the positions they were able to occupy inspired me to make the kinds of things I do. They gave me the freedom to feel like I didn't have to speak so directly, to feel like I could imagine things differently. Their books are both poetry and prophecy. Without them, I would be lost.
JD Can you speak on your use of an aesthetics of cute to register abjection, destruction, and societal aggression as this manifests across your practice?
PO My boyfriend Charlie Markbreiter recently tweeted: "Cuteness is an aestheticization of powerlessness, which is why it's really funny and cool when cute things want to kill you lol." He's really cute.
Precious Okoyomon: FRAGMENTED BODY PERCEPTIONS AS HIGHER VIBRATION FREQUENCIES TO GOD is on view at Performance Space New York in New York City until May 9.
Jareh Das is a curator, writer, and researcher based in Nigeria and the UK. She holds a PhD in Curating Art and Science from Royal Holloway, University of London, for her thesis, "Bearing Witness: On Pain in Performance Art" (2018).