I want you to know that I am hiding something from you by Kaitlyn A. Kramer
Hidden passions made to be seen.

Discover MFA Programs in Art and Writing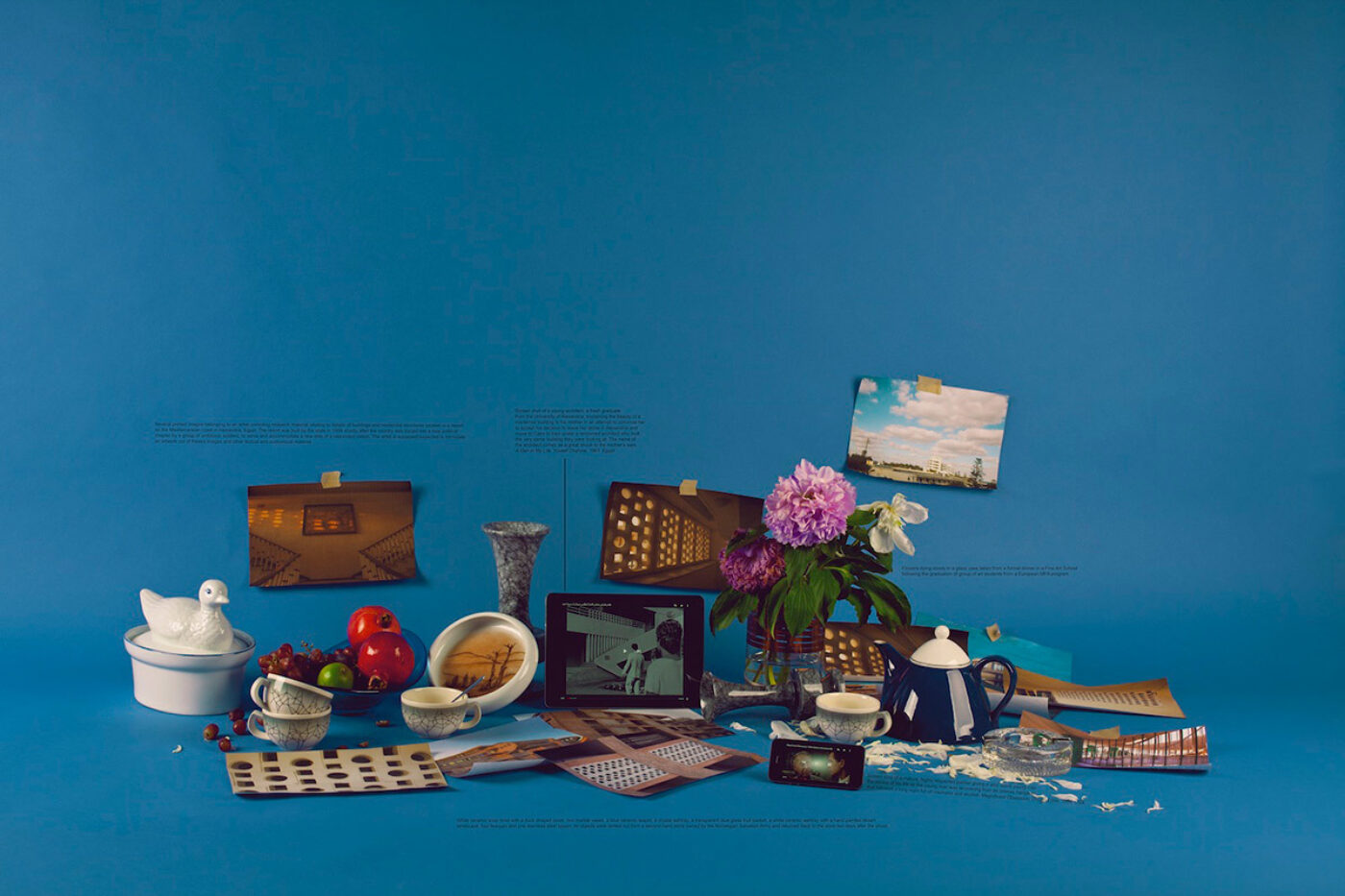 The saturated blue that fills the ground of Mahmoud Khaled's staged photographs is, like much of his work, both generous and cunning. It is a blue that first hypnotizes, then deceives. Khaled's is chroma blue—a distinct hue, like the eponymous green screen, most often used in film production to composite images together within the same frame, creating illusions of time and place. It is a color valued for its potential to consume images, and to ultimately disappear behind them.
In Khaled's photographs, this secret blue does not hide. Instead, it illuminates as a backdrop for the objects and images he collected during a season of research. Collectively titled Still Life (Notes on Justice) (2016), the pair of photographs extol process as subject, rather than the invisible means to a tidy end. Crystal and ceramic ashtrays, vases knocked over and filled with wilting flowers, iPads paused at scenes in Douglas Sirk's Magnificent Obsession (1954), a nondescript teapot, a menagerie of prints featuring modernist buildings in Alexandria, Egypt—all of these elements are compiled in arrangements that feel messy but deliberate. They embody the lawless space of research where nonsense coalesces before it becomes whatever it's supposed to be. Khaled captions some of his objects with explanatory texts that describe the images yet never reveal their purpose, like private notes for the artist to return to, while leaving the viewer in wait. The process of researching is intimate, even embarrassing, and is often concealed behind the screen of carefully developed work, and for good reason (rereading an entire book can sometimes feel like a prerequisite for writing a single sentence). With Still Life, Khaled forms riddles that bind his interior passions to the images he offers to the world—little mysteries that reveal a desire for sympathy, but are hidden. "To hide a passion totally … is inconceivable," writes Roland Barthes, "not because the human subject is too weak, but because passion is in essence made to be seen: I want you to know that I am hiding something from you."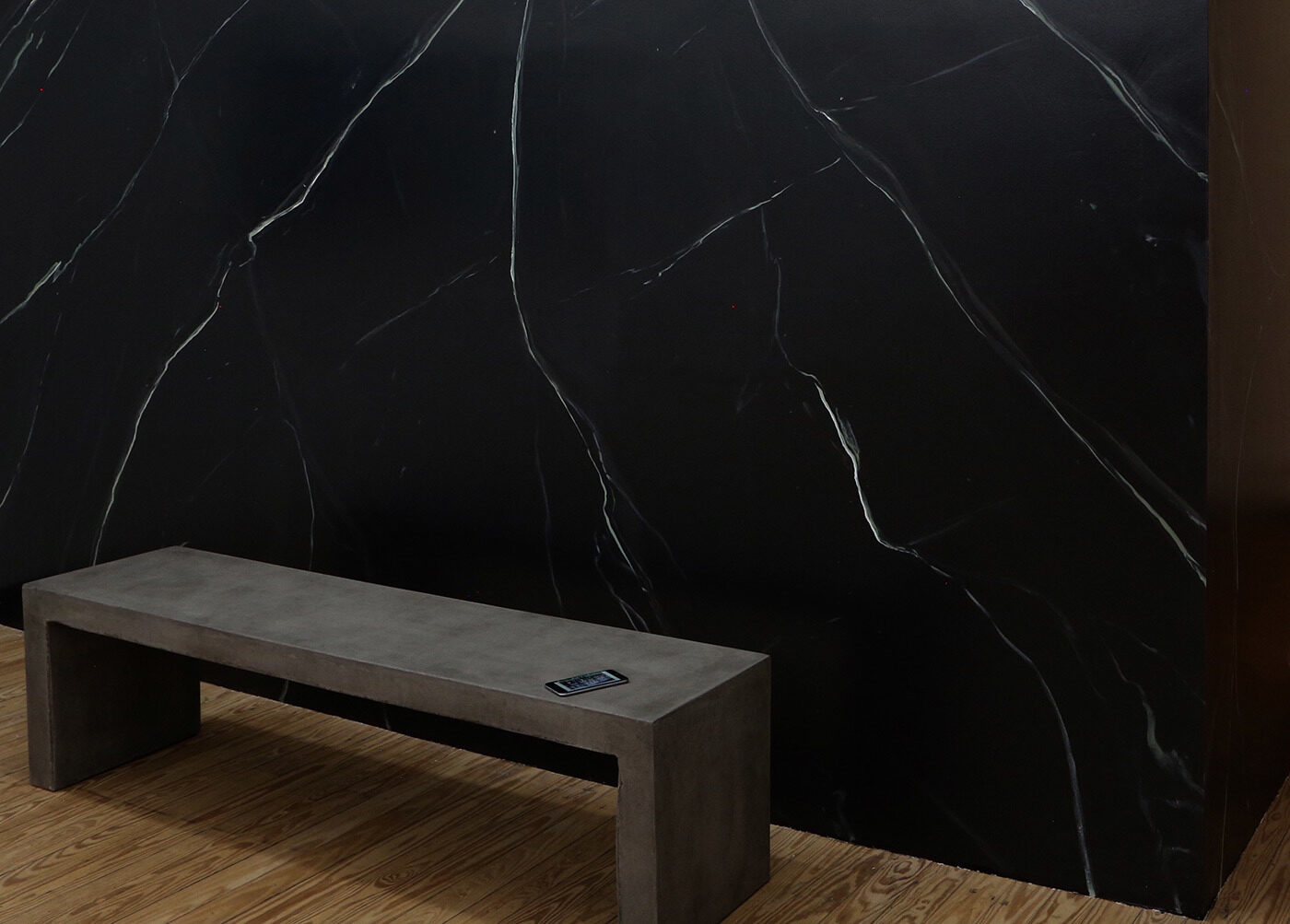 Barthes's sentiment, borrowed from the fragment "to hide" in A Lover's Discourse (1977), is at the heart of Khaled's body of work, which considers the personal and political consequences of presenting one's private life in public. Khaled was born in Alexandria, Egypt, and lives part-time in Cairo. The Egyptian capital's fraught history of injustice toward the LGBTQ+ community pervades the city, where it is still largely unsafe for queer Egyptians to publicly express their identities. Khaled doesn't directly address the outcome of this oppression as much as he offers spaces for his audience to imagine its effect. In his installation As if you weren't in your own home (2008–18), that space is a concrete bench where an abandoned iPhone rests. Visitors are invited to sit and scroll through the phone's 176 photographs of anodyne scenes unfolding in Cairo's public spaces. Sentences punctuate the series of images—"There you will be aware of when, where and how you look at others"—and often capture people interacting in pairs, highlighted by a red circle. The sly presentation of image and text provokes meditation on the lives of these strangers, the tension and comfort expressed through contact between bodies, what they might mean to one another, and their desires, hidden in plain sight. ("There you will see and be seen.")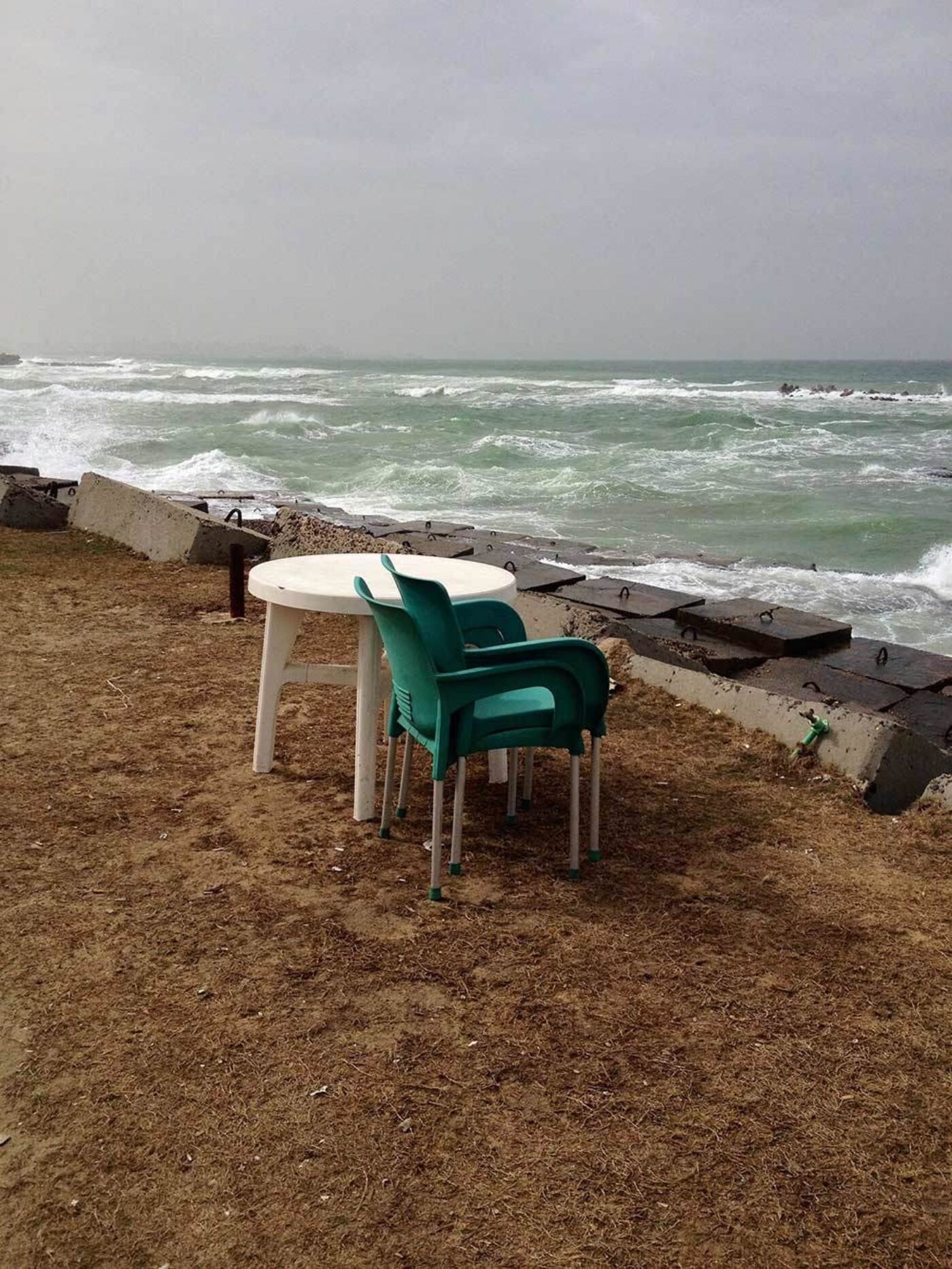 The impulse of imagining a life hidden behind images is further exaggerated in Khaled's The Unknown Crying Man House Museum (2017), a fictitious place created by the artist following his fascination with one of the fifty-two men arrested for "debauchery" aboard a floating nightclub in Cairo in 2001. The ensuing trial was highly publicized, and exposed the identities of the men throughout the media. One convicted man was photographed crying into a white cloth in an attempt to cover his face, and has become a symbol of LGBTQ+ oppression in Egypt. In Khaled's museum, the artist imagines a home the Crying Man may have taken refuge in after the trial, self-exiling into a quiet life in Istanbul. Khaled outfits the home with meticulous detail, constructing a haunting memorial to an imagined life of solitude. One photograph from the Crying Man's collection, which is "on loan" to the gallery, depicts an unpopulated coastal scene where two plastic chairs are stacked on top of each other. Titled Perfect Lovers (Alexandria), the chairs reference Felix Gonzalez-Torres's synchronized clocks—a visual love letter to the artist's partner Ross Laycock, who was dying of AIDS. This photograph is a small component within the project, yet it encapsulates the effect of an image, layered with memory and reference, that quickens the heart. "Every passion, ultimately, has its spectator," Barthes continues in his fragment. The Crying Man's hidden passions are also Khaled's, which he shares with his viewers like a secret.
Mahmoud Kahled: I want you to know that I am hiding something from you is on view at Helena Anrather in New York until November 4.
Kaitlyn A. Kramer is a writer living in New York.