Magda Cârneci's FEM Reviewed by Sarah McEachern
The first English translation of the Romanian writer's novel—a poetic exploration of the body that both engages and resists gender.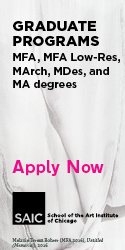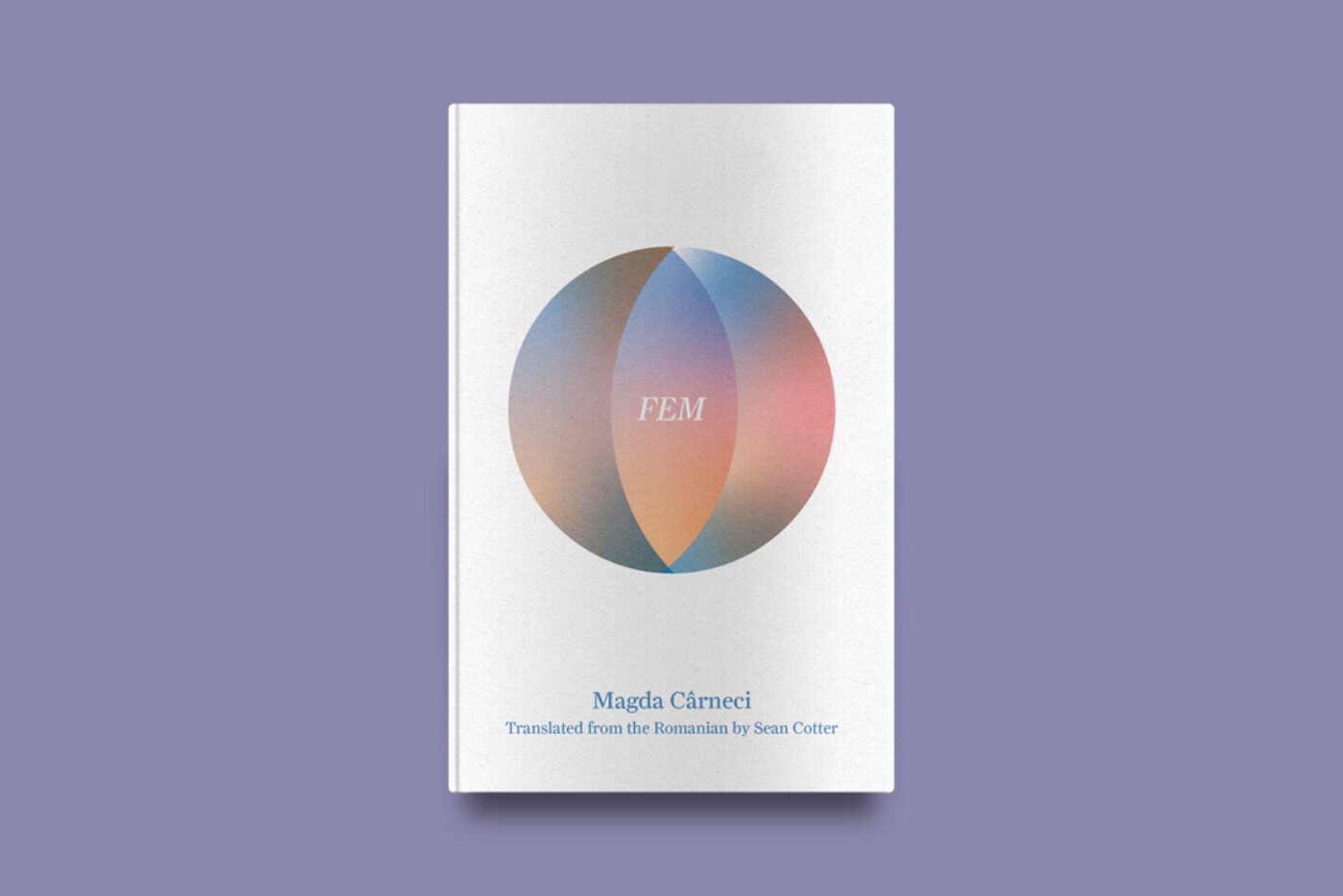 Magda Cârneci's FEM (Deep Vellum) examines how a body refracts gender. It visits scenes of orgasm, menstruation, and birth as our narrator retells the story of her development, arranging these moments with precision. Explaining this phenomenon, she says, "Life, in all of its finally fulfilled femininity, feeling it palpitate even far away, over the entire planet, like a living intelligent film, like a fecund and turbulent tide, a wave filling the gulfs and lagoons, throwing pinkish waters, full of jellyfish and algae, onto completely barren beaches." Cârneci is a celebrated Romanian poet, essayist, and art critic, and this is her first novel, smoothly translated into English by Sean Cotter.
FEM flirts with the impulses of a critic to deconstruct its many scenes as gendered experiences, pulling from a scholarly tradition of gender studies, feminist theory, and queer studies to unravel their meanings. Arranging moments like a scientist setting up an experiment, Cârneci strings her novel with an analytical edge—then discards the compulsion to deconstruct. Early on in the novel the unnamed narrator tells us, "If you make me explain or analyze this story, it will roll up, will darken and die, in comparison with your clear ideas it means hardly nothing, it's absurd."
Instead, FEM etches its narrative through sensory and visceral language, an appropriate medium to understand anything worth conveying to another. "As I've told you before, darling, from experience," our narrator says, rendered in italics, "I don't theorize, I live. I don't repeat what others have said, and I don't quietly copy techniques and rituals down, I try to experiment. My science is epidermal, my knowledge is sensory." Theory is unnecessary here, when it can be replaced by language, and language itself can be replicated through simple sound and feeling. Cârneci's arrangement in FEM is her praxis, showing how this new direction, that of the poetical, is of equal worth to the theoretical, and has a similar power to enlighten.
Cârneci has her unnamed narrator introduce herself as a modern Scheherazade, who retells her life as scenes of human experience often contemplated through a gendered lens. The novella is driven by asides, which feel carefully spoken to a lover, "Darling, only when you experience these images vividly inside yourself will anything happen." The novel pressurizes between these moments of confession, offering small vignettes set between Earth and the cosmos. Cârneci never fully writes off the reality of a world that sees in gender; in fact, she's well aware of it in her choice of using Scheherazade, a poet especially mired in patriarchy. In Arabic literature, the figure of Scheherazade is married to a wrathful and betrayed king, who kills his brides the morning after the wedding before they have the chance to be unfaithful.
Yet Scheherazade's stories alone have the power to hold the king's attention long enough to stay her execution. Her poetry is meant for the king just as much as her own survival. Our modern Scheherazade explains her storytelling as, "A bridge, a trampoline, a geyser toward the kingdom of images, situated between the sky and earth, between within and without, between our material world and the subtle, cosmic world, through which perhaps the universe wants to express itself, to speak to us, and to be heard and loved." Likewise, the narrator's asides are an unraveling of experiences for the benefit of the lover, while also making space for the narrator to explore the oddness of her own existence.
The scenes are often connected to figures, particularly a mother—"Oh, mother, bittersweet honey, enormous female, all-encompassing, in whom I am lost, drowned, like a poppy seed in a cloud of cotton candy." However, just as often, these scenes are connected to images of other life on Earth: fish, animals, insects, foliage. "I feel crowds of beasts within me, running in every direction, they move freely within me: nervous schools of fish, innumerable undulating jellyfish, pods of happy dolphins, coral colonies and rocking fields of algae, aggressive cohorts of starving sharks, pairs of energetic whales and many other marine creatures." These scenes suggest that the so-called feminine does not offer a skeleton key or easy explanation for the way things are. Birth, orgasm, and conception are all constantly turned, over and over again, cast as deeply animalistic happenings, which makes these exhilarating moments of existence more bewildering, more astounding. As Scheherazade's presence underscores, we cannot strip away the connection to gender these events offer. However, we're reminded that the human experience is simply the ordeal of an organism.
These moments of embodied biology feel exalted in large part because the language and framework (namely, visions and dreams) used to convey them look deeper at the ordinary through extraordinary means. The narrator tells us, "At night, I have relentless, haunting dreams, about sex, women, men, children, birth. Especially birth, birth, birth, birth." What poetry does in FEM is the opposite of over intellectualizing. Cârneci charts how birth, something every mammal undergoes, has transformed and transcended to accompany so much meaning that it can barely be contained by sound or language. A quote by George Perros, the French writer, guides the reader in Cârneci's epigraph: "Writing is a religious act outside of all religions." The poet who communicates personal moments by way of language, finding divinity in the process, is the opposite of a scholar, who finds meaning through logic. Scheherazade is both our theologian and our poet. Perhaps these roles are the same.
Cârneci asks us to ponder, "And who thinks of whom, in the end, who thinks through whom, in this story?" What narrative does Cârneci construct in FEM, which her Scheherazade chronicles "in the high air, illuminated by the aurora borealis, with rosy fingers?" Mostly, it's an evaluation of moments, deeply personal even when replicated in millions of organisms a thousand times a day.
FEM is available for purchase here.
Sarah McEachern is a reader and writer in Brooklyn, NY. Some of her recent writing has been published by The Ploughshares Blog, BOMB, The Believer, The Rumpus, Split Lip Mag, and Full Stop. Personal essays and fiction have been published by Entropy, Catapult, Pacifica Literary Review, and Pigeon Pages among others