Madness and Mr. Phillips by Alan Gilbert
Alan Gilbert parses Adam Phillip's artist talk at the Brooklyn Academy of Music. Discussed herein: madness, theater, and Greek tragedy.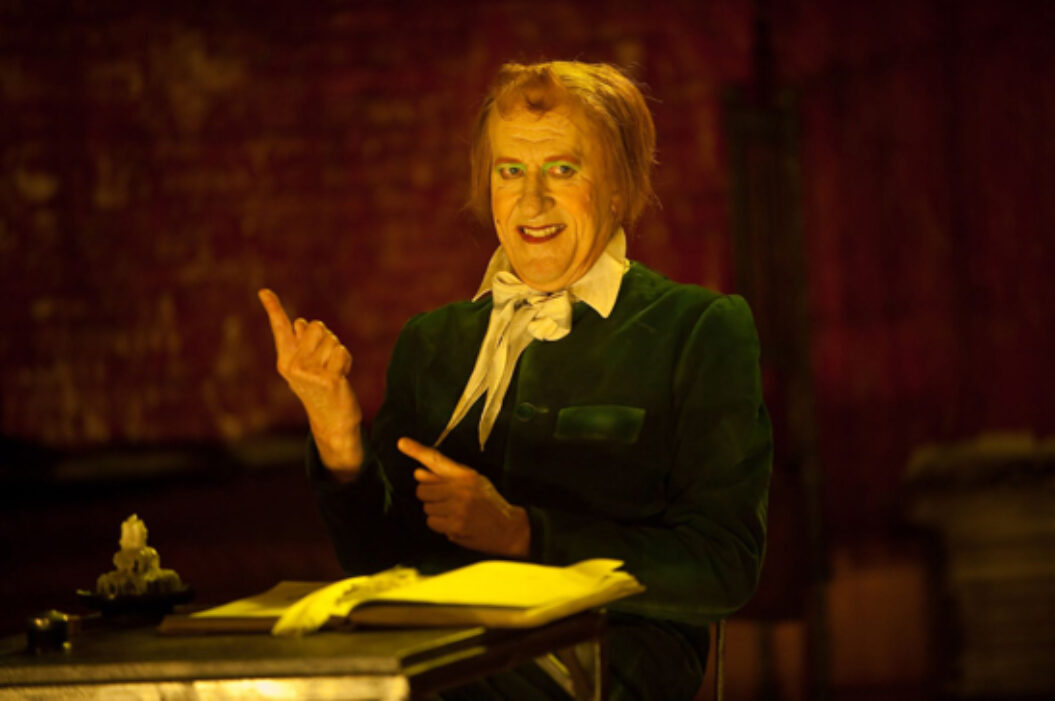 "Madness," Adam Phillips commented during his artist talk at the Brooklyn Academy of Music on Saturday, February 26, "is part of our potential." Phillips—psychoanalyst, noted child psychotherapist, author of terrific books such as On Kissing, Tickling, and Being Bored; On Flirtation; and more recently, Going Sane—had been invited to examine the topic of "acting madness" in relation to three plays being staged at BAM this spring: The Diary of a Madman, King Lear, and Macbeth. Yet as he repeatedly emphasized, Phillips isn't a big fan of the anti-psychiatry movement that romanticized mental illness, nor does he find psychosis particularly fun to be around.
Madness, rather, is related to how human beings make their needs visible. The more invisible one feels one's needs to be, the more the compulsion to draw attention to them in modes that—both paradoxically and ironically—potentially push away the very people who might tend to them. We all have some capacity for this, and so for Phillips psychoanalysis is about promoting productive forms of sociability more than following the orthodox Freudian therapeutic model of sending a freshly ego-armored individual back into the world. Because in the end, isolation is what turns madness into psychosis, as the protagonists in the three plays he discussed end up discovering—to the degree, that is, that they have any ability left to self-reflect.
Phillip's talk mimicked his published writing (in fact, many of his essays begin as invited lectures): intellectual yet lucidly accessible; theoretical yet always grounded in examples from the everyday world, art, literature, and the experiences of children. His thinking moves by association as much as it does according to argument and logic, and Phillips has frequently expressed his admiration for poetry. At times, his paper read like a string of aphorisms: "as the sane are to the mad, the actor is to his part;" "the first audience is the family;" "the theater has always been the real anti-psychiatry movement;" "most problems are much more interesting than the solution." This less rule-bound approach to writing and ideas may be Phillips's personal version of "acting madness."
The theater of madness is different from clinical insanity in that it allows traumatic experiences to be safely shared among performers and audience. By formulating it this way, Phillips isn't especially far from how the ancient Greeks understood tragic theater. Yet Phillips didn't mention catharsis once, perhaps because of the pleasure he takes in staying as close to the problem as he does to the cure. The political ramifications—modest as they might be—of his sensibility and practice here become evident. Phillips's talk was followed by the least cringe-inducing Q&A I've experienced in a long time at any venue—a nice example of the sociability, even within differences, Phillips sees as the real goal of his work as both psychoanalyst and writer. A good job on BAM's part for having the smarts to program this sold-out event.
Adam Gilbert is a poet whose work has appeared in numerous publications. His latest book, Late in the Antenna Fields, is out this Spring from Futurepoem books. He lives in Brooklyn.