Choreography, hip-hop, and cricket in New York.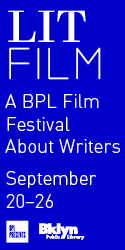 Madeleine Hunt-Ehrlich and I met as teenagers nearly ten years ago under seemingly fated circumstances—she was visiting my alma mater as a prospective student when I was a freshman at the school. She arrived on campus and it was my job to tour her around; we had been assigned to one another because someone in the Student Life office had noticed that Madeleine and I were from the same neighborhood in New York City, the East Village. In fact, upon closer inspection we discovered that we'd grown up on the same street, on opposite sides of Tompkins Square Park. For years we had shared overlapping groups of friends, lived in close proximity, and attended school in New York City, but neither of us remember ever actually meeting. Though, according to our families, we met when we were in diapers on the playground, our first real encounter occurred miles away from the East Village, in Saint Paul, Minnesota.
I met Madeleine as a photographer first. Though she integrated video into her practice, her still shots dominated her body of work. Despite the fact that she was focused in photography in her early years, her photographs always seemed to be snippets of a larger narrative—a freeze-frame of a longer film reel. Thus, the transition from still photography to motion picture came with a striking visual continuity and a sense of relief—Madeleine's subjects, previously quiet in the frame, took on action and agency with her foray into film. Madeleine has a brilliant understanding of how to create an individual image and, further, set that image into motion. Released in early 2014, "A Gentleman's War" follows an all-male Caribbean cricket team in New York City as they prepare for a championship game. Each frame of Hunt-Ehrlich's latest project is meticulous, presented with a thorough attention to color, setting, and to specificity of vernacular. The film is above all attentive to the choreographic lyricism of sport, of bodies in fierce competition—yet somehow still imbued with a sense of the utmost etiquette.
Legacy Russell Big question: why cricket?
Madeleine Hunt-Ehrlich Culturally, cricket is not just a sport; it is also a code of behavior. I wish it had a bigger stage in the States for this reason. In terms of the African diaspora, cricket is a thread of black, masculine identity that remains separate from hip-hop. I was interested in presenting one of the many alternative tribes of black men that we have less visual reference for here in the States.
LR Can you talk a bit about the background for this project? Where did it get its title? What was the impetus for this?
MHE I first encountered the world of cricket in New York while working on a project in Cambria Heights, Queens. I spent some time at a cricket match and was inspired by the players' fidelity to the aesthetics of the sport: players were dressed in the full white uniform worn in international test match cricket, they played from morning until sundown and the crowd was devoted and impassioned. After proposing the idea to the National Black Programming Consortium everything took off and I found myself along for the ride with Brooklyn-based club team Progressive Cricket Club during their summer season.
Progressive plays in something called the Metropolitan Cricket League—well-known within cricketing circles for being a recruiting ground for professional cricket in the West Indies as well as the new USA national team. It also welcomes many retired cricketers who may have once played on the West Indie's test cricket team and competed internationally.
The sport is extremely graceful and powerful to watch and calls for a certain amount of formality and respect. There is a culture of knowledge-exchange between older and younger generations built into the sport. It is a space where both the young and the old have value.
LR In previous work you've spent a lot of time exploring the Caribbean and the culture of the Diaspora. Can you speak to this a bit? Where is the connection between the proverbial, or literal, sports arena and the dancehall?
MHE Both cricket and Dancehall as they developed in the Caribbean embody, for me, this idea of the yard—the public space within a community where recreation, self-expression and escape from a rigid and racist colonial structure took place. The spirit of the yard is still very much alive in cricket in New York—the matches are played in city parks, in a grassroots fashion. The cricket match takes place in a circle marked off by something called the boundary line. In the Metropolitan league this is established using a long thick rope. Everything within the boundary functions much like a stage. At one moment in my documentary, a player giving a speech to his teammates says, "That is the ballroom now, the bright light is on," to talk about the second half of the match. I think cricket players are aware they are performers.
C.L.R. James talks about the theater of cricket in his book Beyond a Boundary. And for the educated eye the comparison is undeniable. The strategy of the game is accumulative rather than reactive and each batter only gets one chance to bat although they stay up there for however long it takes to strike them out (sometimes for hours). The first batters up are meant to make contact with the ball with less pressure to score, they call this "taking the shine off the ball." You put your best batters in the middle of your line-up and they are expected to score the majority of your runs. The last batters up tend to be your oldest men and your less dependable scorers, so the middle of your overs (equivalent to innings in baseball) are very important and can make for high drama. There are certain batters who you count on to make a certain number of runs (or points) and if they strike out too early all chaos breaks loose. It is painstaking to build the score you need, but even when things are going great it can all be lost in seconds.
LR Can you talk a bit about whom you met? Who would you say the "stars" of this project are?
MHE The project would not be possible without a man named Jeff James, Progressive's club manager. Jeff is a man who eats, sleeps and breathes cricket while also balancing being a father, husband and small business owner. He was extremely organized and generous and facilitated a lot of our access to the New York cricketing community. Additionally a man named Errol Morris—but referred to by all as "Pops"—really articulated for me the spirit of the game. Pops never misses a match of his club and it's that urgency to be at the match that I chose to focus on.
After everything was shot there was a long process in the editing room of moving between poetic and expository modes. Luisa Covaria designed the web platform for the project. Online you can view the documentary short as well as accompanying media including short videos and podcasts with scholars Roger Bonair Agard, Mark McMorris, and Clarence Modeste about the sport of cricket.
LR What are you working on now? What comes next?
MHE I'm currently finishing a documentary on three boxers who were born and raised in a neighborhood called the Bad Lands in Philadelphia. The documentary looks at these men's choice to try and make a living through fighting while navigating a space where a street fight often turns fatal. I wanted to explore the grey areas of physicality, and violence. I think it is a spectrum ranging from pleasure to tragedy and these fighters' lives, the struggles and triumphs they have experienced, attest to that.
During filming the question I posed to all three boys was "Can you fight someone you love?" They all had unexpected answers. We are currently in post-production on the project.
For more information on A Gentleman's War click here.