Reviewer and DJ Eric David Johnson recommends Múm's latest CD Finally We Are No Onefor painters and others looking for an album that perfectly combines musical absence and presence, like a music box in a dream.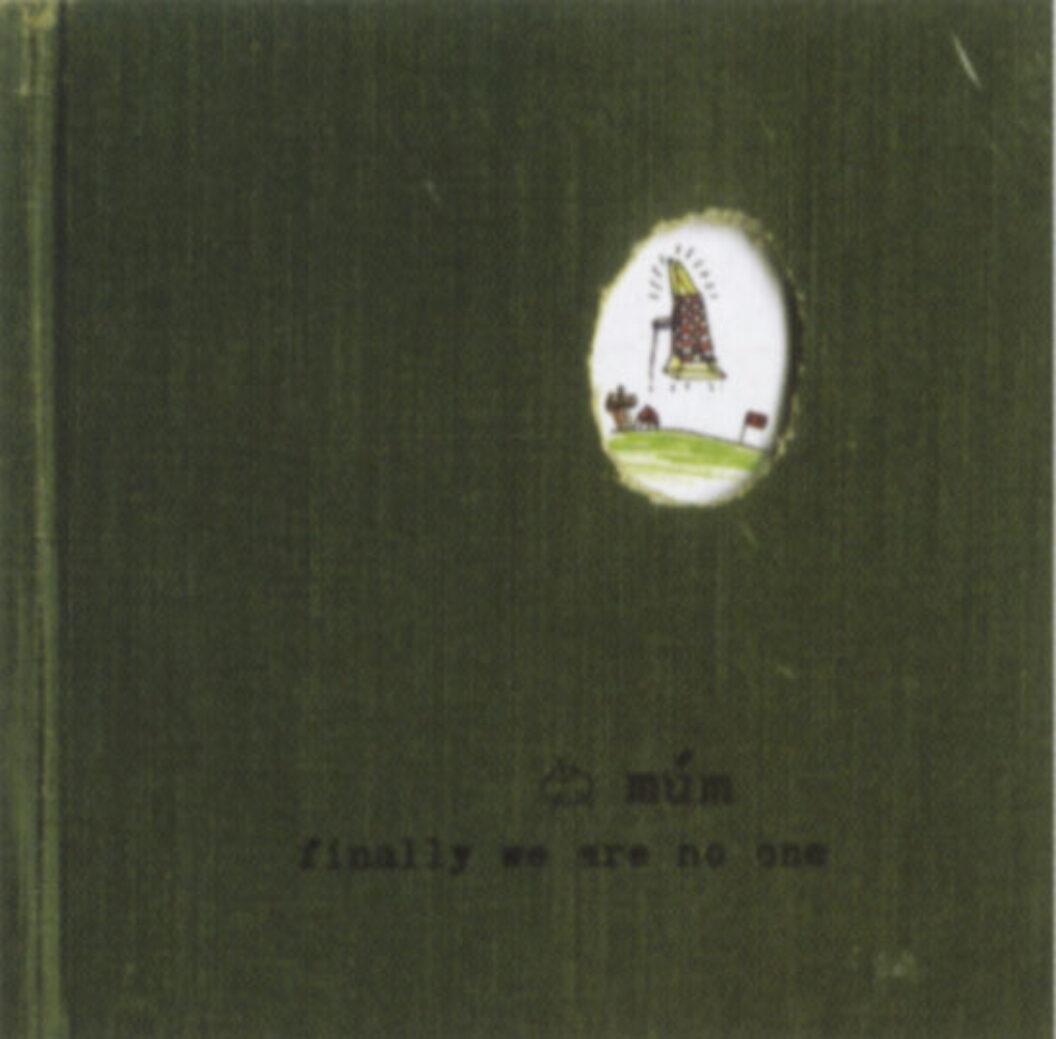 I have a handful of painter friends who invariably hit me up for music that they can paint to. They come to me because they know that as a broadcast librarian and DJ I have a pile of music to choose from, and also, perhaps more importantly, because they know that I understand the kind of music that helps them work their magic on canvas. Inevitably the music they seek is a duplicitous mix of "presence" and "absence." If one of them comes to me today, I will gladly point them in the direction of Múm's newest album, Finally We Are No One, released this spring on FatCat Records.
This is the Icelandic quartet's second full-length record, and it follows on the heels of their spectacular remix project, Please Smile My Noise Bleed (Morr Music), which features reworkings of songs from their debut album, Yesterday Was Dramatic—Today Is OK, by some of the electronica scene's finest craftspeople (B. Fleischmann, Isan, Arovane, Christian Kleine).
The record begins softly with a short track titled "Sleep/Swim," a tiny music box in a languid dream, and leads seamlessly into "Green Grass of Tunnel," whose polyrhythmic drum sounds (samples, electronic clicks, and blips) and slippery bass line build into a lush momentum. Nearly halfway through the song, a sweet, almost childish female voice joins in, singing barely decipherable lyrics that describe a story more concerned with tone than clarity. It's as if you were hearing a sound track to a home movie from some imaginary reclusive family.
Finally We Are No One includes an expanded array of vocals combined with a wide mix of acoustic and electronic arrangements, yet it is still more instrumental than not and retains the dreamy, nostalgic quality that is so particular to Múm's sound. It is something that all great records are: complete unto itself. I listened to it while riding my bike one evening, allowing the songs to wander in and out of my consciousness as they will for my painter friends. The last track, aptly titled "The Land Between Solar Systems," faded as I became aware of the slight sound of wind through my headphones, and Múm's tiny music-box lid gently closed.
—Eric David Johnson
Múm's latest album, Finally We Are No One, was released in May by FatCat Records.
Originally published in
Featuring interviews with Jane Hammond, Walid Ra'ad, Martina Kudlacek, Mahmoud Darwish, Jeffrey Eugenides, Steve Reich, Beryl Korot, and Christopher Shinn