Lyrae van Clief Stefanon: The Astronomy of Poetry by Susie DeFord
Lyrae Van Clief-Stefanon's latest book is a lovely meditation on the concept of distance. Open Interval attempts to measure and name the distances between thoughts and bodies, celestial and/or physical.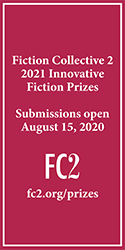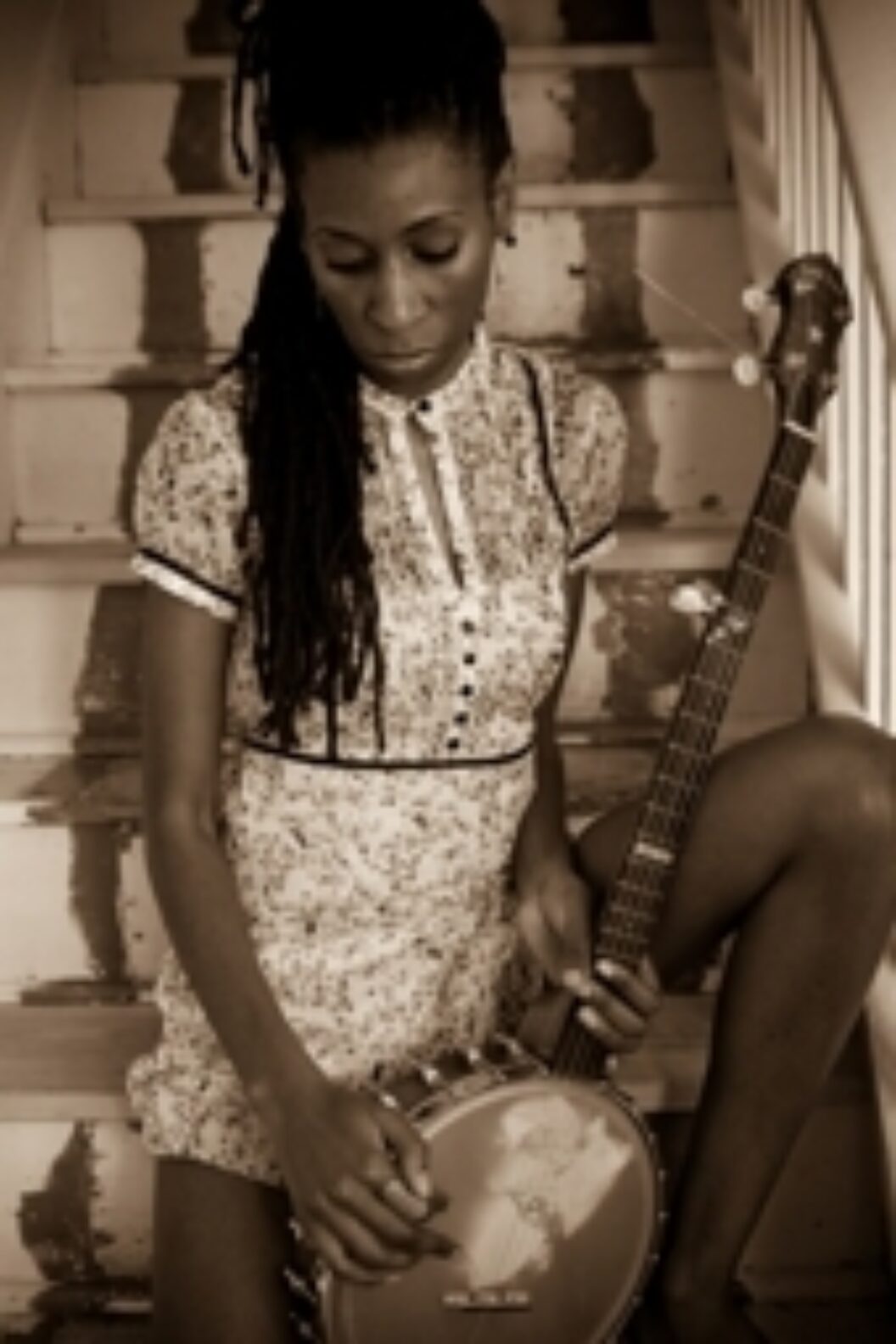 Lyrae Van Clief-Stefanon's latest book, Open Interval (Pittsburgh Press, 2009), is a lovely meditation on the concept of distance. Open Interval attempts to measure and name the distances between thoughts and bodies, celestial and/or physical. Van Clief-Stefanon tackles astronomy, the blues, visual art and music through skillfully crafted free verse and sonnets. Like the Romare Bearden paintings she writes about in Open Interval, Van Clief-Stefanon's work is colorful, sometimes playful, grounded in reality, yet other-worldly at the same time.
Lyrae Van Clief-Stefanon's first book, Black Swan, won the 2001 Cave Canem Poetry Prize. She is co-author with Elizabeth Alexander of the chapbook "Poems in Conversation and a Conversation." Her work has appeared in African American Review, Callaloo, Crab Orchard Review, Shenandoah, and in the anthologies Bum Rush the Page, Role Call, Common Wealth, Gathering Ground, and The Ringing Ear: Black Poets Lean South. She teaches at Cornell University and is currently at work on a third collection of poems, The Coal Tar Colors.
Susie DeFord In Open Interval you have several "RR Lyrae" sonnets. RR Lyrae is a variable star in the Lyra constellation that pulsates often used as standard candles or ways to mark celestial distances. What was your introduction to this astronomical concept?
Lyrae Van Clief-Stefanon Initially, I was researching the astronomer, John Goodricke. I'd finished Black Swan and was still really drawn to mythological women's voices. So I began this series of poems about Goodricke and Algol, the eclipsing binary in the constellation Perseus. It's called the Winking Demon because it's supposed to be the eye of Medusa. The idea of this young man being seduced by a star intrigued me. I started reading about other variable stars Goodricke studied which immediately led to Beta Lyrae, another eclipsing binary. I felt a synchronicity. There was my name; and Perseus is the son of Danae, one of the women in Black Swan. Suddenly, there was this concept to explore that both seemed a natural progression, and allowed me the space to really travel. I followed my name from the eclipsing variables to pulsating variables—Beta Lyrae to RR Lyrae.
SD An open interval is an interval that does not include its endpoints. It seems with this as your title of the book and the references to RR Lyraes you're working a lot with the concept of measuring distances. Can you speak about this?
LVC-S Once I realized where the research on Goodricke was leading me, I really started to think about distance and identity. I kept returning to the idea of this 18th century astronomer writing down my name. And I thought about the energy that a name carries; the idea of a name as a site of intersection; the RR designation of those variable stars as an X marking the spot; crossroads and blues. I was going through a divorce. So, the question of whether or not to return to my maiden name was looming. What would that mean? Identity is an open interval. I was constantly approaching the body, approaching my name, but finding myself in the interstices.
SDYour poem "Maul" reads like a blues song. Have you ever set any of your poems to music? How does music play into your writing?
LVC-S Each year, here in Ithaca, there's a festival called Light in Winter celebrating the cross-pollination between science and the arts. Last year, I did a reading accompanied by Johnny Dowd at the festival and sang "Maul." With "Maul" I wanted to try to write a blues poem and tap into that sense of woe and play. I was playing with the OED—one of my great loves—in that poem, which ties into one of the tensions that come up in the collection: that between what is canonical and what is unrecognized.
Music has come to play a more important role in my writing life since I moved to Ithaca. The first night I heard Johnny Dowd, I knew I wanted to do something collaborative with him, particularly given my new found obsession with between-ness, with distance. Musicians fascinate me. I wanted to ask him, how far is it from here to there, creatively? I really wanted to know about his process. I sent him a copy of Black Swan. We did a gig together at a local record shop and people responded well to it, so we did it again. I've since also done a couple with the amazing banjo player, Richie Stearns. Now—Lord willing and the creek don't rise—the three of us are supposed to perform at an event for Cornell's Creative Writing Program's Reading Series in October. The banjo is my new obsession and is in some ways inspiring my new manuscript, The Coal Tar Colors. And there's a renewed interest in the instrument's African roots and in African-American string bands, for which I'm glad. I'm less likely to be looked at like I have two heads when I start my car and banjo music comes blasting from the CD player.
SDYou have several "Dear John" poems in the book. Can you speak about the concept of these poems and how they play into the overall theme of Open Interval?
LVC-S I was thinking about "Dear John" letters. There is so much space in a name, especially in John. There's space for any man to become every, and therefore no man. There's space for a woman to make herself absent. When I first read these poems with Johnny Dowd, I was especially curious as to how he would choose to occupy or not occupy space between the words I was reading with music. He has this fantastic lyric in one of his songs: "I'm feelin' so depressed, I'm cryin' out loud/ the name on my license: Johnny Dowd, Johnny Dowd." I love the way those lyrics make evident and maintain that distance between one's self and one's name. In a way, I thought of writing the poems in Open Interval as writing letters to John Goodricke, someone who'd "written me down" hundreds of years ago. But I wanted to think about how each of those letters was a kind of leave-taking; and to consider the relationship between absence and freedom. So the "Dear John" letters take up different threads. Goodricke, in some ways, becomes a deaf God figure.
SD Your cover features the painting "Falling Star" by Romare Bearden and you have two different poems spread out in totally different sections of the book titled "Reclining Nude, c.1977, Romare Bearden." How did you become interested in Bearden? Besides having the same title the poems are very different, how are the two Bearden poems connected?
LVC-S I can't actually remember the first time I saw Romare Bearden's work. I'd loved it for years. Then, I had the great good fortune of seeing that fantastic 2003 retrospective at the National Gallery before I moved to Ithaca. I saw Reclining Nude there. I don't have words for how much I love it. Words fail me. But it was imperative for me to write in conversation with that collage—in part, I think, because it limns an elusive space where coherence simultaneously exists with rapture. I'm originally from Daytona Beach, Florida. I grew up with a love and healthy respect for the ocean. The power in Reclining Nude very distinctly puts me in mind of the power of the ocean and I try to evoke it in both poems. My favorite ocean image is that of the "Millennium Wave": Laird Hamilton, dwarfed by that gorgeous moving blue, the amazingly thick walls of the tube curling over him, is so clearly incidental. Bearden's collage excites that sense of presence for me, the truth of the space within oneself.