"I think that emotion as we know it comes into the world the moment we take on language. Your emotions are known to you through language."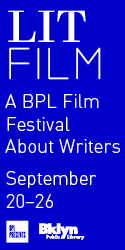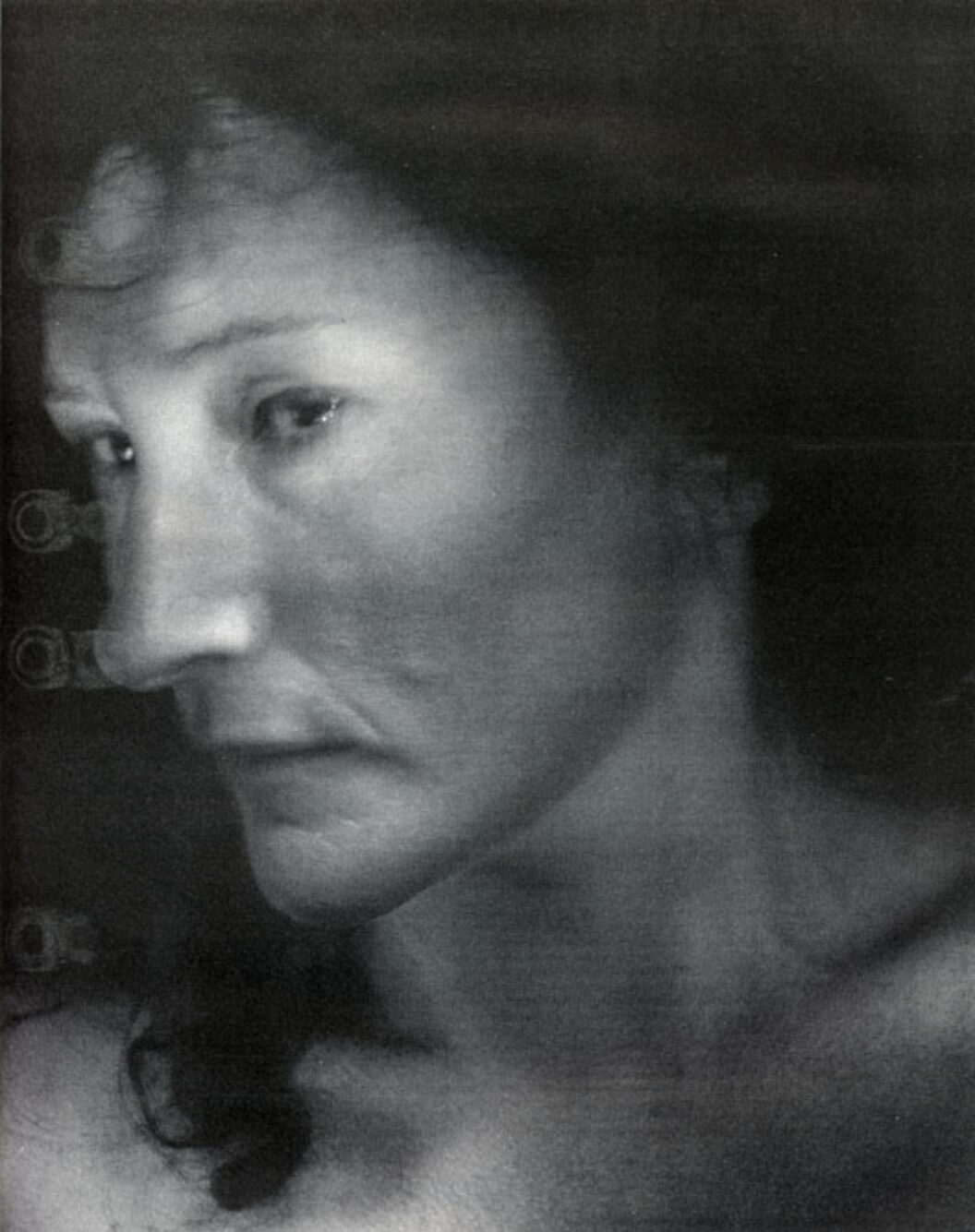 Lynne Tillman's first novel, Haunted Houses, came out from Poseidon in 1987. This spring sees the American publication of two new books, Absence Makes the Heart, from Serpent's Tail, a collection of short works, and a novel, Motion Sickness, from Poseidon. A first-person account of one woman's European journey, and a riveting investigation of the troublesome notion of "national identity," Motion Sickness has true intellectual originality, a gorgeously sly dry irony, and a rich cast of thinkers and drinkers and eccentrics and hoods. I talked to the clever and affable Ms. Tillman over tea one snowy afternoon in January.
Patrick McGrath Now Lynne, in your new novel, Motion Sickness, you say, "If writing is like making love, maybe that's why it's often very disappointing to meet writers." What exactly did you mean by that?
Lynne Tillman How odd of you to have focused on that, Mr. McGrath. Didn't I say something else after that? "Writing is like making love. It is like being naked. I undress because I see myself in the audience and I write what I want to see." It could mean a number of different things. I've often been disappointed when I've met writers whose work I liked, because on the page that writing transported me, produced all sorts of thoughts, and then I would meet the writer, who seemed in himself or herself to be not at all an extraordinary creature. So you can be disappointed in the writer as you can be disappointed in love-making. The writer is different from the writing. Something like that.
PM Fine. I just wanted to warm you up with that one. The narrative in Motion Sickness is carried forward by theme, by a movement of ideas, rather than by plot. Do you worry that this might frustrate readers?
LT I think one of the things I do in Motion Sickness is pay attention to plot as a kind of subtheme, or subtext, through the narrator's perambulations, through her thoughts and through her constructing of different narratives. I don't know about frustrating the reader. I think notions about who the reader is and trying to second-guess that reader are always problematic. I think some readers might be frustrated by lack of plot, and then others may get a great deal of pleasure from the freedom of being plotless.
PM Travel as metaphor, the motion sickness of the title, refers to a much more general instability than that of an upset stomach. There's the story your narrator tells of the Englishman in a Greek restaurant who asks somebody the time and is given a cheese sandwich, and then when he asks for the check he gets a vanilla milkshake.
LT In that particular story there's a great deal about the problem of translation, which of course is what writing is in a way. Harry Mathews says this very beautifully, that writing is always a kind of translation, because it's a representation. It's never actually the thing itself. My narrator is herself unstable and is pointing to the instability of meaning. I used the metaphor of travel so I could demonstrate this more readily, by displacing her, so to speak. If you have problems of translation as well as the clash of different cultures, it makes it easier to show how meaning is relational, how identity is a set of relations rather than something fixed. When you're traveling, when things get unstuck, there is a kind of nausea. You can feel a kind of nausea of confusion, if you don't know exactly who and where you are at any particular time.
PM Identity as a set of relations, not something fixed.
LT Yes, identity is very much bound up with this, with the culture you're from, the nation you're from, which are also sets of relations. In Haunted Houses I was directly concerned with sexual identity: and in Motion Sickness the emphasis is on something called "national identity"—that we are born into ideologies, into bodies, into skin colors. All of these are givens which we may, through a process of thinking and exposing ourselves to other people's thoughts, try somehow to separate ourselves from. To imagine, for instance, that I am not the same as this idea. Or, that I don't have to support America's bombing of Iraq. What does it mean to be an American, a German? These kinds of questions are raised in the novel.
PM Film is central to this book, and central to the way your narrator thinks about herself. At one point she ponders how to separate true self from false self, and in this regard it seems that "self," whatever it is, can to a large extent be constructed from film imagery, from roles made available in film.
LT I'm using film as a way to talk about the constructedness of our identities.
PM Here's the sort of thing I'm talking about: "Facing the blank page, as if it were a mirror. My mirror is more like a movie screen, one that has images already projected on it."
LT In other words, she's not in a world that is a blank piece of paper; there are other texts out there already. I've always been struck by how writers are shown in movies with a blank page in front of them, and in fact what would be more interesting would be a page that was written all over, where the writer is trying to erase words that are already there! You're trying to find your own. But certainly movies have been central to my education and to my way of writing. I'd be as likely to construct a movement from paragraph to paragraph in terms of the cut in a film, from a longshot to a closeup, say, as I would a more literary kind of transition.
PM It's apt for her to say, "I am not a camera," because there's no sense in which she, or anyone, could be a camera—a neutral, non-selective observer. It's more as if she were a film archive.
LT Or a library. She talks about books a lot too. She's constantly reading. She's reading Ripley, let's say, Highsmith's Ripley. And it's woven in; I do this in Haunted Houses as well.
PM Many of the books she reads are concerned with spies, with treason, with double-crossing. There's always a question of duplicity and ambivalence. It's another form of motion sickness perhaps, this fixing on fictional figures who present some sort of troublesome contradiction.
LT When I started Motion Sickness I wanted to use the spy motif in relation to uncertainty, but also in relation to the notion that the unconscious is a spy. In other words, there is a life going on inside each of us that we're unaware of, and we try to bring that to awareness, or perhaps we don't. And perhaps the unconscious, I think I say, is like a double agent.
PM The first book that's mentioned—
LT —is The Portrait of A Lady.
PM Clearly not chosen at random.
LT That's right. I'm playing with the idea that I'm writing a book about an American who's traveling, and Henry James obviously wrote that book. Here you have one book in relation to another book, one heroine being constructed and opposing herself to this other heroine. And of course it's a kind of joke.
PM There's a point at which your narrator says, about falling in love, that this would be like "falling into a time before words and mirrors surfaced to key us to our separate identities."
LT I think that comes in the chapter where she's with the Yugoslavian, Zoran. They don't have a language in common but there's tremendous sexual attraction. He represents this other world to her, Eastern Europe, and she represents the highly capitalistic world to him. There are tremendous differences between them, and yet they're making love. They're in each other's bodies. She can't smell her smell outside of him, and she can smell him all the time on her. The irony of writing a passage like that is I'm using words to try and talk about these kinds of feelings that seem to be outside words. But in a way they're not outside words, they're not outside meaning, and when you fall in love, you're not falling into an empty space. You're falling into romance. You're falling into notions around what love is. It's not as though she's inventing love with Zoran. They become lovers and they act out this dance with each other that looks like other people's dances.
PM So, emotion obeys the same rules of construction as any other aspect of human experience?
LT I think that emotion as we know it comes into the world the moment we take on language. Your emotions are known to you through language. It's probably impossible to separate them. In that particular passage I was playing with the idea of the pre-Oedipal, when the body of the mother and the body of the child are merged. When you fall in love, the notion that you're merging with another human being may recall that. So there's a problem here for this narrator. On the one hand, she recognizes that things come into being through language, but on the other, there are these inchoate moments in need of translation. How do you talk about it, how do you understand what it is when somebody uses their tongue, puts their tongue in your mouth? You can describe it later in words, but there's a feeling about it that seems to come before you had those words.
PM The narrator here seems to be ambivalent and mistrustful of love and falling in love. She doesn't actually fall in love—she is fallen in love with, but she doesn't do any real falling herself.
LT I imagined her to be about 28 or 30, very edgy, and not wanting to commit herself—to anything. Not wanting to commit herself to being an American, not wanting to commit herself to being in love, but toying with it, just as she does with identity.
PM She's less concerned as you said with questions of gender and sexuality than the three women of Haunted Houses. She seems, if not settled, at least comfortable with her ambivalence.
LT Comfortable with ambivalence, I think, is probably true. She's not so worried about the fact that she's ambivalent whereas in Haunted Houses the three main female characters are worrying all the time about their identities as women and why, they're rejecting aspects of that. I think, in Motion Sickness, you have a character who feels, if not all right about it, comfortable with some of the contradictions and comfortable with the fact that she's ambivalent and that the state of ambivalence is not an unusual one.
PM Did this emerge as the character developed, or was it a more deliberate choice? Was it planned?
LT I don't think you can forget that this is a woman telling the story, but I did not want to focus tightly on sexual identity and problems around being a woman and gender. It's there, but I wanted more to focus on national identity, on nationalisms, on the body politic, each of us being representatives of the nation-state that we're from. When I lived in Europe, I was very conscious of my differences from others in relation to my responses. I was always being told that I was different: "Oh, that's very American." If you're in America, if you're in New York, you're not constantly reminding yourself that you are an American or a New Yorker. In Europe I learned how the histories of those countries were vividly present all the time. It was not as it is here, where there is a kind of national forgetting. We've just lived through one of the great criminal eras of our history—the Reagan period. Yet it seemed that as soon as something was written, it was forgotten. As soon as something was said, it was forgotten.
PM Your narrator is to an extent catching some of the flak, some of the criticism that comes from Europe. She is taken to be a representative of her country even though she dissociates herself from the policies of her country.
LT It is a curious problem. She can't solve it. And it's not solved in the novel. If she walks in a Muslim country she's seen as a representative of an evil empire. It doesn't matter right then whether she agrees or disagrees with the policies of her government. And if individualism reigns supreme, then how do you deal with something like this? She has to recognize that at that moment her individual beliefs are subsumed under this greater image she's part of, even though she's a critical part of it. It's very difficult. It means you want to make clear to others your differences, but it doesn't mean that you won't experience the fury and anger that's directed at the U.S. It can't be escaped.
Patrick McGrath is a contributing editor of BOMB. He is the author of a story collection, Blood and Water, and two novels, The Grotesque and Spider.
Originally published in
Featuring interviews with Kathy Bates, Philip Taaffe, Lynne Tillman, Kid Capri, Luisa Valenzuela, Meg Cranston, Melissa Kretschmer & Maya Lin, Zhang Yimou, Keith Reddin, Ira Silverberg & Amy Scholder, Jennie Livingston, and James Wines.