Discover MFA Programs in Art and Writing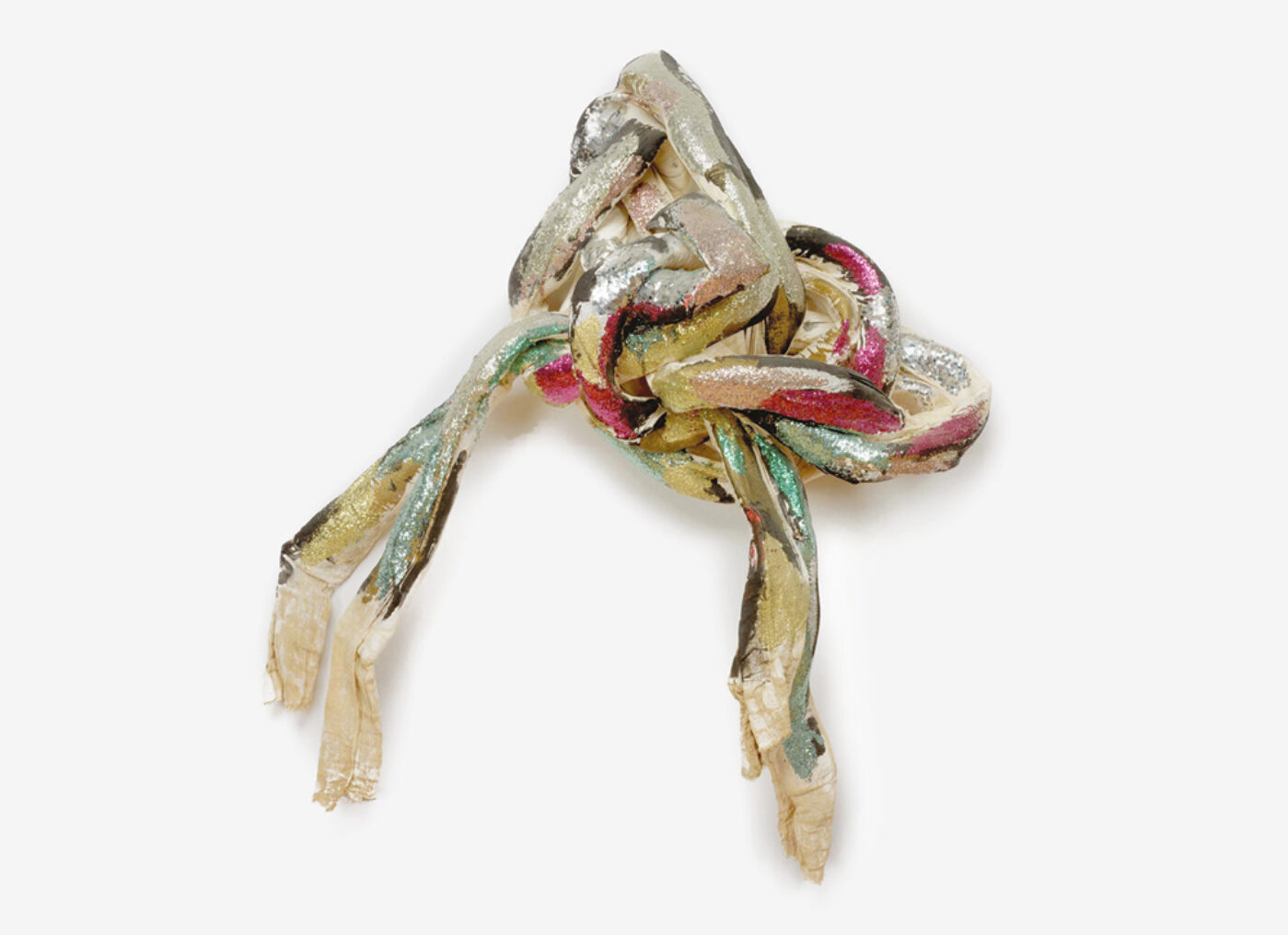 I. B. Tauris, 2013
Susan Richmond's new book about Lynda Benglis, Beyond Process, examines the work and critical reception of the artist, who moved from Louisiana to New York in 1964. It is not an exhaustive assessment, but in 150 citation-packed pages, Richmond thoughtfully examines the artist's motives and methods during the past five decades.
Benglis exemplifies a meandering creativity, putting materials through their paces, and taking advantage of new technologies, be they Day-Glo acrylics or video equipment. She tries things, and like many of her Manhattan peers in the period of the late '60s and '70s, she dedicates herself to making "specific objects." This term, defined by Donald Judd, is helpful in appreciating Benglis's productions, from her notorious 1974 full-page advertisement in Artforum, featuring her tanned, nude self wearing sunglasses and wielding a formidable dildo; to the well-known paint pours that form frozen gestures and bodily accumulations; videos that play with representation and image/sound distortions; and a range of bedazzled reliefs that court vulgarity and glamour in equal measure.
The findings of two distinct Pollocks are relevant in relationship to Benglis. One is Griselda [Pollock], who Richmond cites to make the case that, "a feminist perspective (or problematic) is determined not by the gender or political identity of the artist but rather the 'effect' of the work: 'the way it acts upon, makes demands of, and produces positions for its viewers.'" The other is Jackson [Pollock], by way of Allan Kaprow's 1958 text on the legacy of "Jack the Dripper." Kaprow posits that, "Young artists today need no longer say,
'I am a painter' or 'a poet' or 'a dancer.' They are simply 'artists.' All of life will be open to them."
Richmond is a feminist art historian acutely aware of writing about a subject who eschews feminism and most other labels that would pin down her rambling and risk-taking nature. Benglis's titles over the years are telling: Embryo, Cocoon, Odalisque, Female Sensibility, Come, and Smile. She'd rather suggest an orientation than deliver a manifesto, and her distinct sensibility and strategic acts have likely inspired numerous artists including Polly Apfelbaum, Jessica Jackson Hutchins, Fabian Marcaccio, Roxy Paine, and Sterling Ruby, to name a few.
Benglis is known for a series of painted/sculpted "knots." This word seems to conjure what is best about her endeavors and Richmond's text about her. Both are committed to complexity and contradiction, and Beyond Process celebrates a life in the arts that has been full of beautifully twisted and messy moments.
Originally published in
Featuring interviews with Amy Sillman, Paulo Bruscky, Steve Roden and Stephen Vitiello, Gonçalo M. Tavares, Rodrigo Rey Rosa, Ben Rivers, Julia Holter, and My Barbarian.