Discover MFA Programs in Art and Writing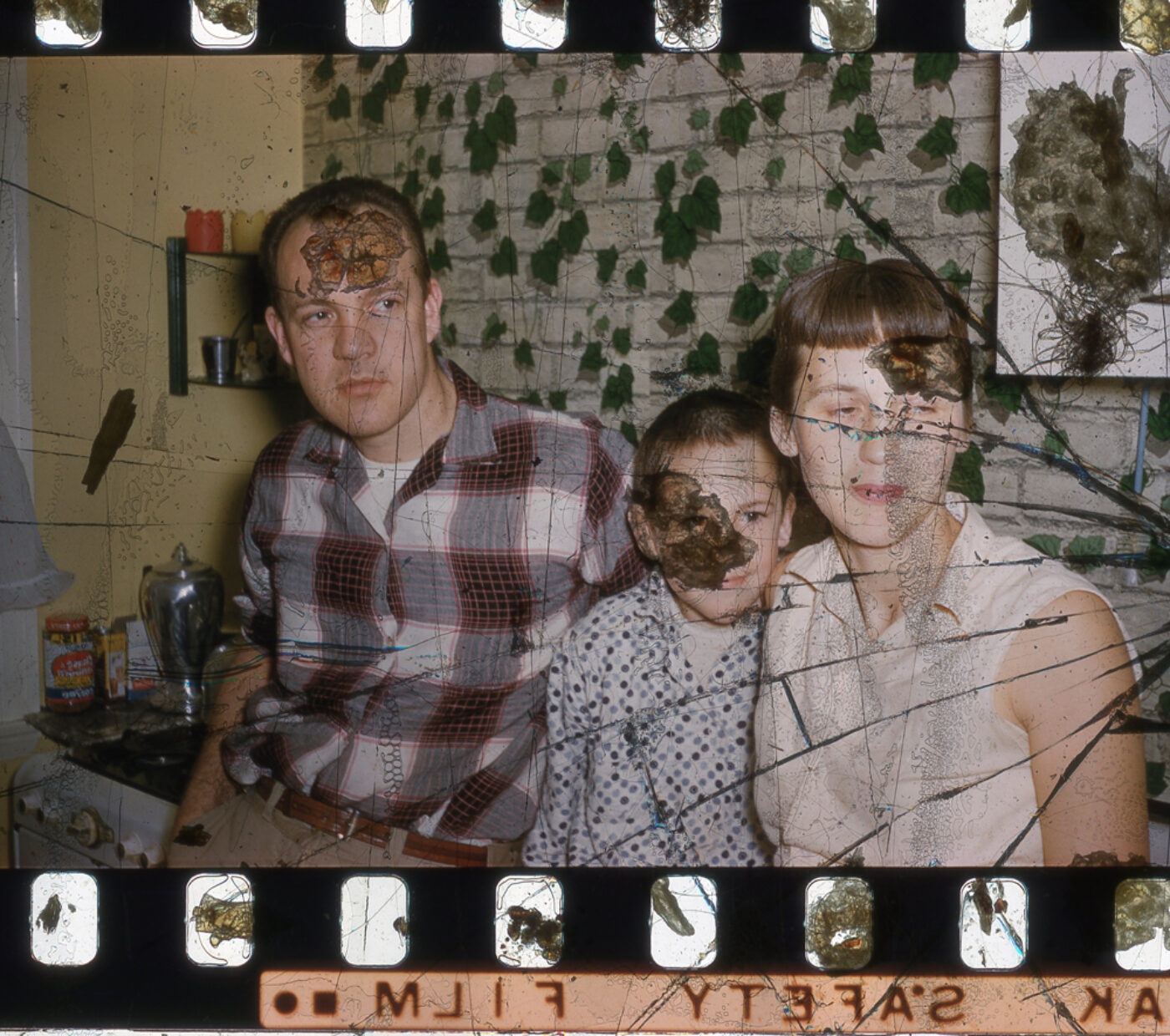 Boston-based filmmaker Luther Price makes consciousness-puncturing works that, viewed once, may never be seen again. For all his released and quasi-available films, there are countless tantalizing titles that remain tall tales from audience members at shows you didn't attend. Roughly hewn yet precisely composed, Price's celluloid constructions have long made him an icon in the experimental cinema world, which is why it was so pleasing to discover his works outside of the second-floor Film and Video Gallery during the recent Whitney Biennial. On top of a week of daily screenings, Price's new slide projections were featured in galleries on two floors. For his fans, it felt like a team victory to see one of our favorite artists being presented to a new, and largely unaware, audience.
Emotionally stark, and at times sexually extreme, the elegant Super-8 films Price produced in the 1980s and '90s brought him underground renown. Whether creating pummeling juxtapositions from repurposed porn images or with Price decked up in drag or dressed as a clown, his pieces came bounding at you in full heat. They were formally rigorous, relentlessly psychodramatic attempts to work through familial bonds, dark fantasies, and tortured realities. His magisterial use of sound (few make better soundtracks) underscored the beautifully dilapidated images. There are many small masterpieces from this potent era awaiting rediscovery.
Never has Price's passion for emulsion been more apparent than in his ongoing Inkblot Filmseries, the unruly found-footage 16mm films he began making in 2007, 46 of which have been completed to date. Vividly painted, chemically altered, buried underground and incredibly fucked with, these filmstrips are pushed to their limits; the results thwart notions of what the medium can withstand. These fragile reels behave more like undisciplined sculptures than movies. Each film is a unique object; no other copy exists or can be reproduced through traditional processes. Therefore, every projection brings the potential for destruction, both of the reel and possibly the projector. Seemingly radioactive, the obscured, obliterated images appear to be melting in front of your eyes. Price typically pumps up the churning sprocket sound loud, and, by God, you know he means it.
Although silent, Price's slides aren't exactly quiet. Projected painting-size from atop a barebones AV cart at the Whitney, the richly colored collages possessed a weight that defies the images' transparent nature. One carousel presented a suite of densely layered slides that conjoin frames of a B movie, cross-hauling Jesus with chunks of an educational film on houseflies, as well as bits of tape gunk, dirt, and other detritus. Remarkably corporeal and as captivating as his motion pictures, Price has never before shown his slides publicly, yet they have become increasingly important for him. He recently finished compiling an 80-image work called Utopia for an upcoming exhibit at the deCordova Sculpture Park and Museum in Lincoln, Massachusetts. Laced together from discarded 35mm feature-film trailers, the artist admits that with this piece "I went a little glitter crazy, and there are a lot of clowns." It's a relief to know that some things just don't change.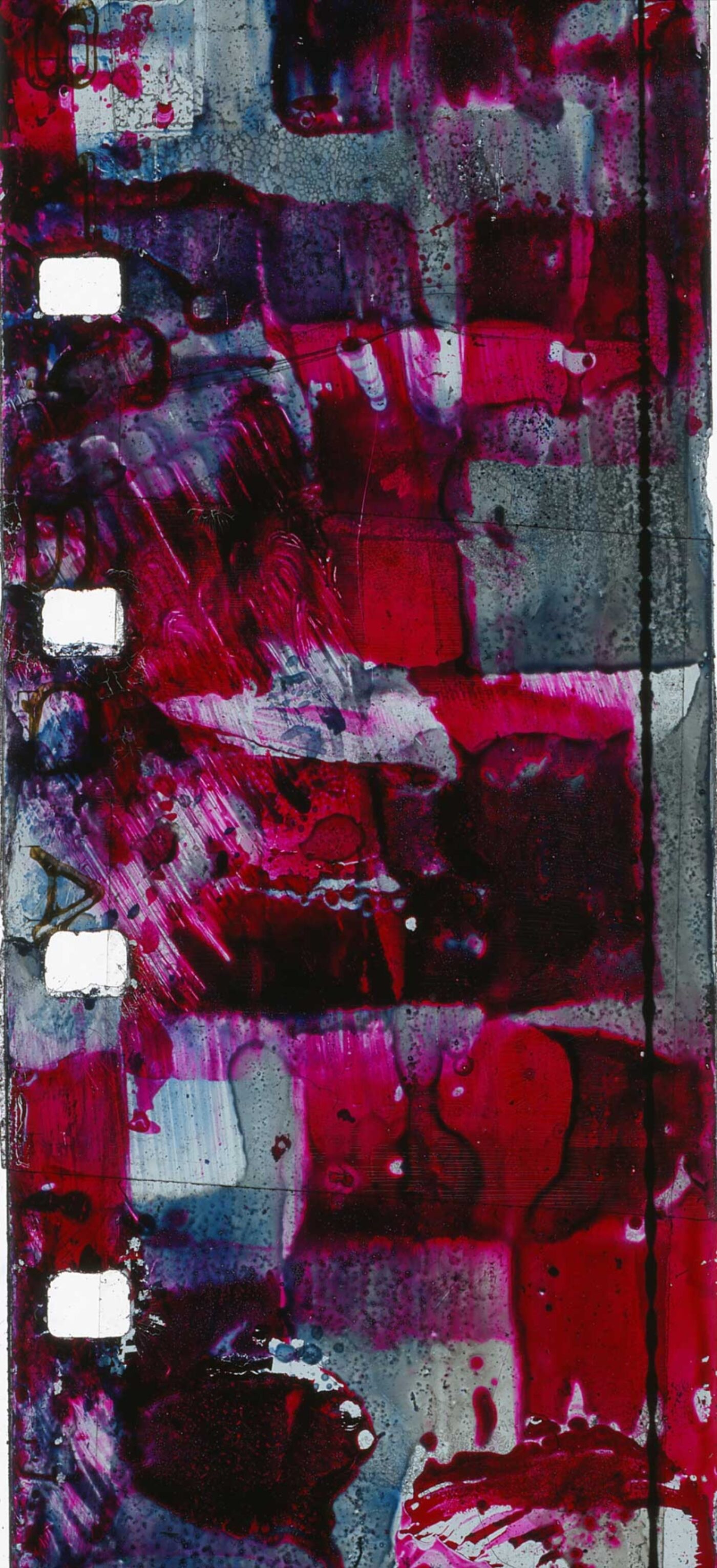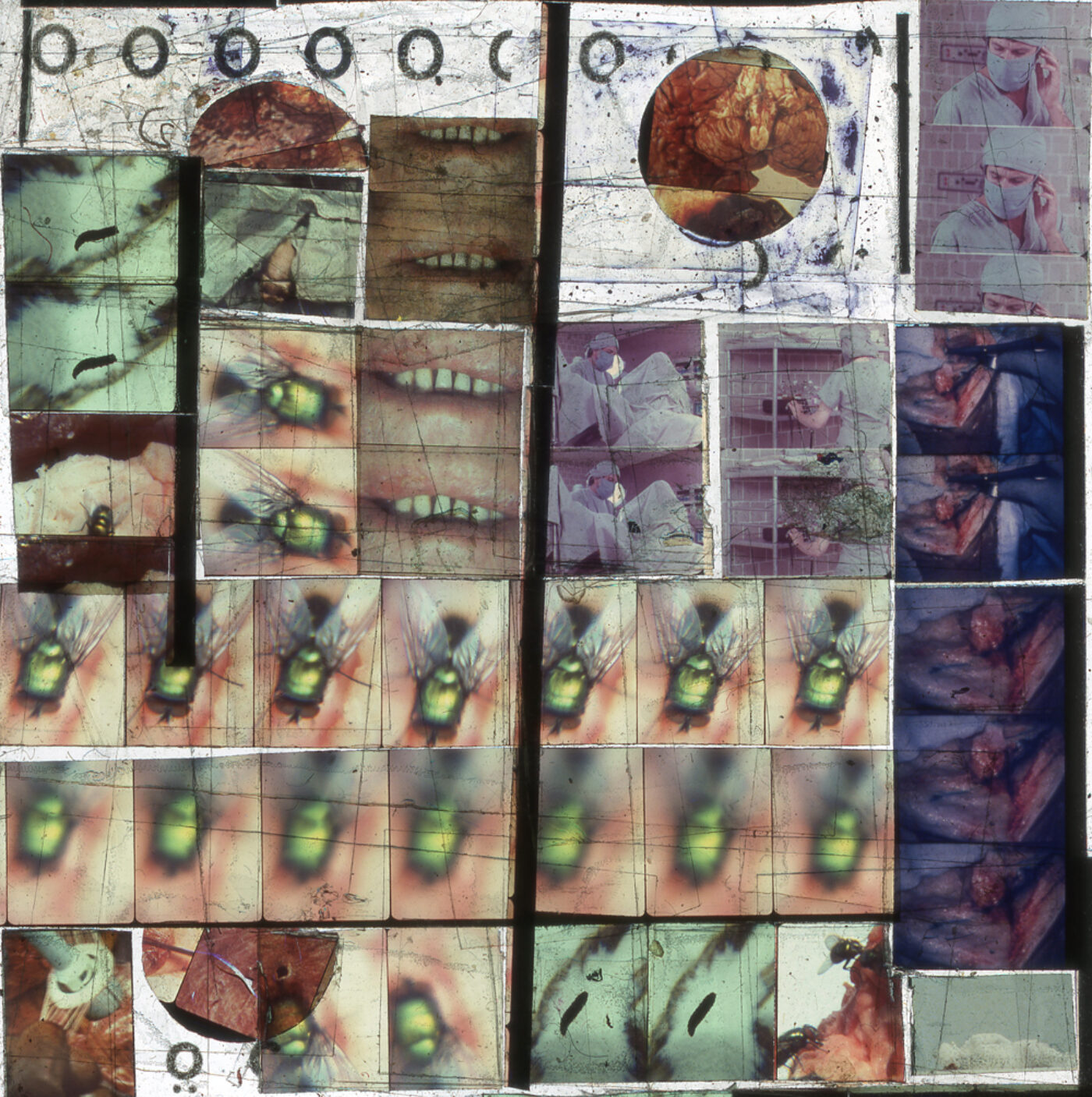 Andrew Lampert is a filmmaker and curator at Anthology Film Archives.
Originally published in
Featuring interviews with Danny Lyon, Tom Murphy, Cass McCombs and Ariel Pink, Brian Evenson, John Newman and B. Wurtz, Ralph Lemon, Eija-Liisa Ahtila, and Wayne Koestenbaum.