Discover MFA Programs in Art and Writing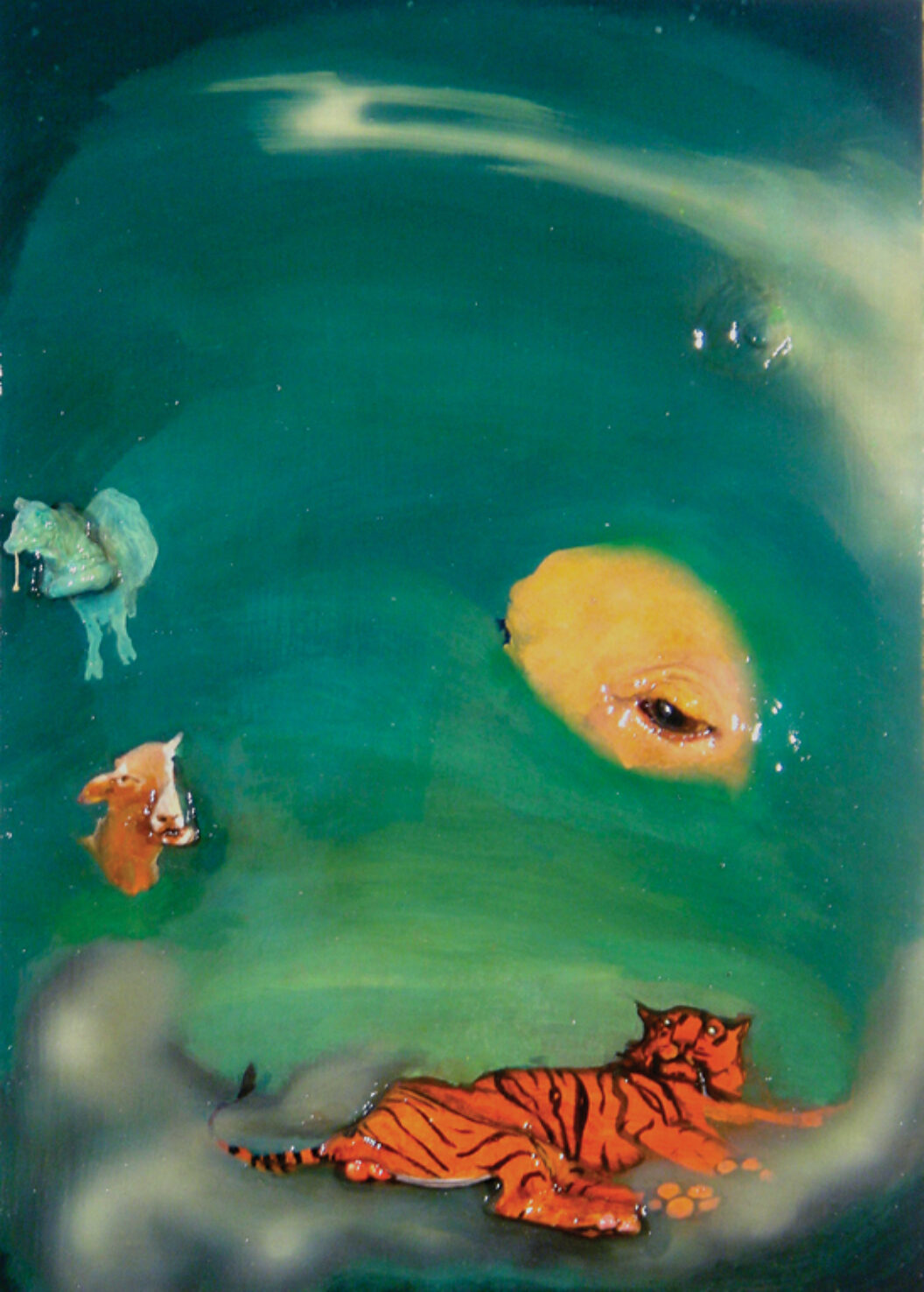 Looking at a painting that Lucy Winton had made a few years ago—a strange and colorful assemblage of floating animals that jut, as bas-reliefs, from the board on which they are painted—I asked her about the odd drip coming from the head of a cow floating in the left-hand quadrant. She replied that it was drool. I was a little shocked; not because it was so visceral, but because I myself had never imagined painting drool. This work also contains a dispassionate bas-relief eye floating in the center, Odilon Redon-style. It may be an animal's eye, but it feels human. It may be the eye of Buddha. Does it suggest that animals are more in the moment than people, and, therefore, that they are more Buddha-like? I really can't parse the painting, nor do I want to, but it points out central aspects of Winton's work: mystery, eccentricity, and compassion.
I included Winton in a show I curated in 2010, titled "Other as Animal," which focused on animals in art, yet not as decorative or narrative subject matter, but rather to reveal their consciousness. Winton's work helped to define my approach to this exhibition, as her paintings are richly populated with creatures of all kinds, and often include herself as a character. The compulsion to erode boundaries between herself and other creatures is one of Winton's great creative strengths.
Besides using bas-relief, as in Tiger Dreams #1, the above-mentioned oil-on-panel painting, Winton works in a wide variety of mediums, including pencil, gouache, and ink. There is a sense of emergence in her work, of an image gradually occupying its surface, and the excellence of her draftsmanship is a nice counterpart to its peculiarity. Strange as her imagery can be, it is not a sophomoric quest to out-bizarre other art, so ubiquitous in galleries today. The necessity of art for her self-expression is fundamental, whether it takes the form of self-portraits, landscapes, or depictions of animals. All her work is transformative, and has an oneiric quality, a tunnel-visioned, intimate, and slightly heated atmosphere.
Winton says that her work's nocturnal mood is owed to many long night shifts spent as a paramedic years ago, but I don't see it that way. Because her paintings' raw power couldn't be eroded by simple rationales, she can afford a straightforward explanation like that. But these works don't just look dreamy; they feel the way it feels to dream, and to see behind the artist's eye.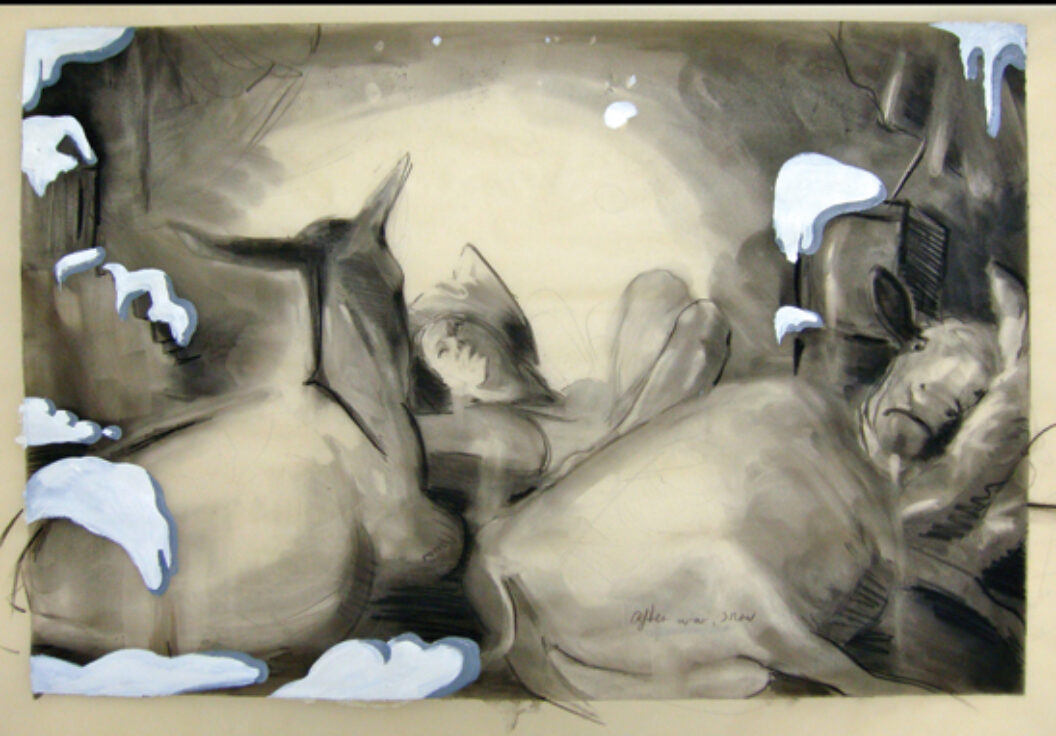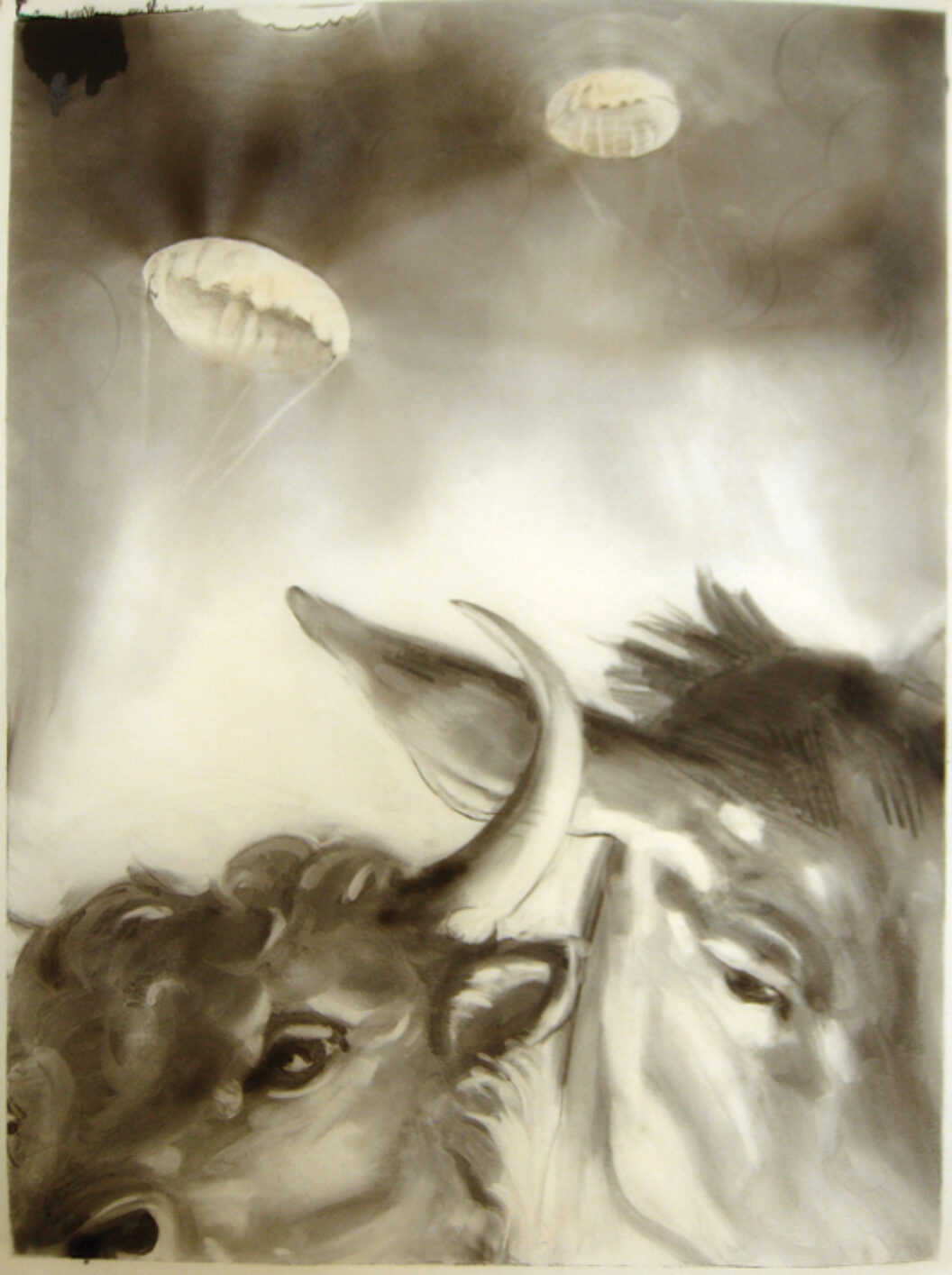 April Gornik is a painter who lives in New York City and Sag Harbor, NY. She is represented by Danese Gallery.
Originally published in
Featuring interviews with Danny Lyon, Tom Murphy, Cass McCombs and Ariel Pink, Brian Evenson, John Newman and B. Wurtz, Ralph Lemon, Eija-Liisa Ahtila, and Wayne Koestenbaum.