Lucy Skaer might be hiding a time machine.

Discover MFA Programs in Art and Writing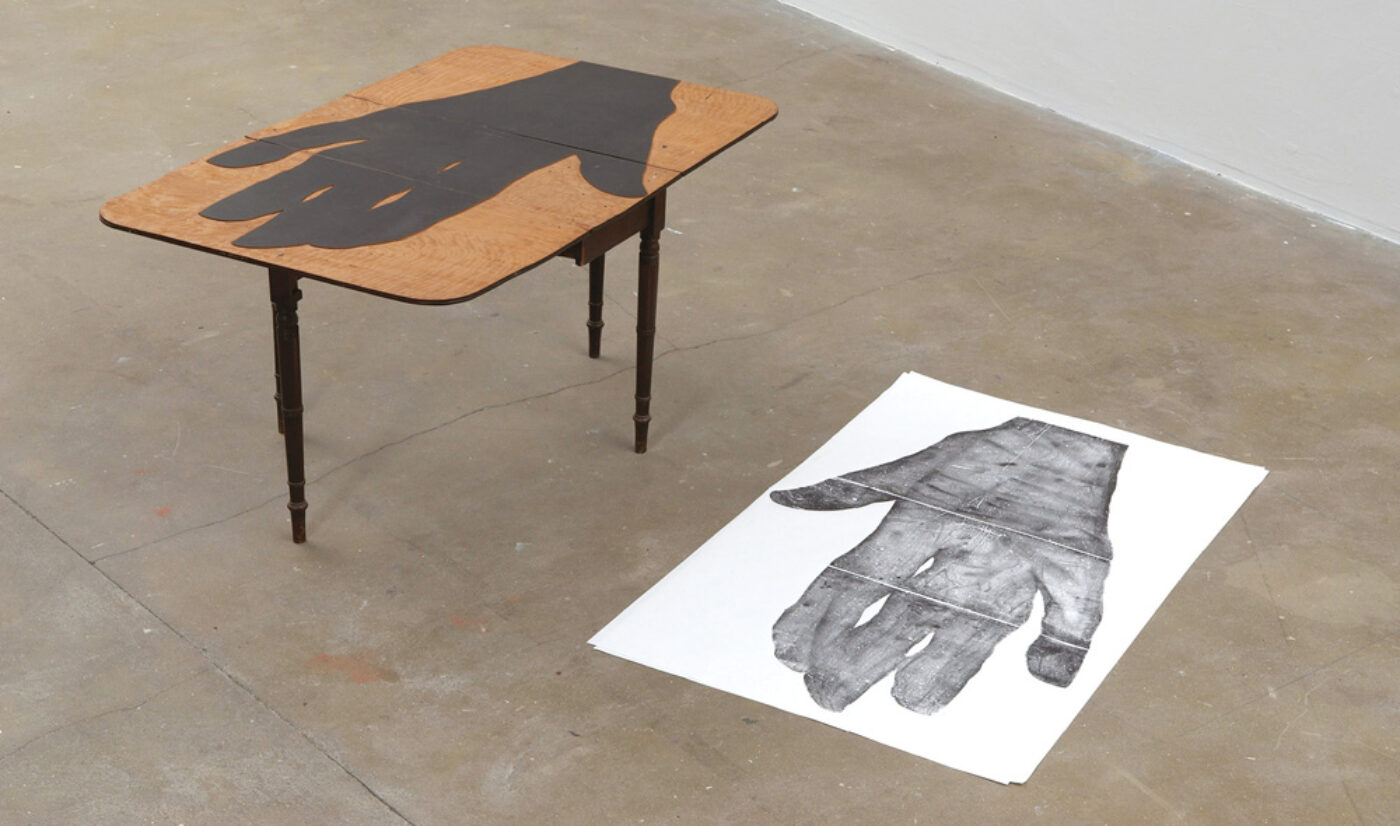 Lucy Skaer might be hiding a time machine. It took me a while to figure out that she may be in possession of such a singular vehicle—initially I was confounded by the complexity of her assemblage of images, objects, and allegorical forms in her 2010 installation The Good Ship Blank and Ballast at K21 in Düsseldorf. The work has since evolved into different iterations at several galleries. The original work had a hermetic logic—consisting of the enlarged frontispiece to Sebastian Brant's 1494 Ship of Fools chiseled into the wooden floor at a size of 9 by 14 feet; 98 pieces of ballast in the form of Brancusi's Newborn, reduced in size and cast in aluminum; and a red curtain, bearing an imprint from the floor-cum-woodblock, now a branded (or "Branted") sail.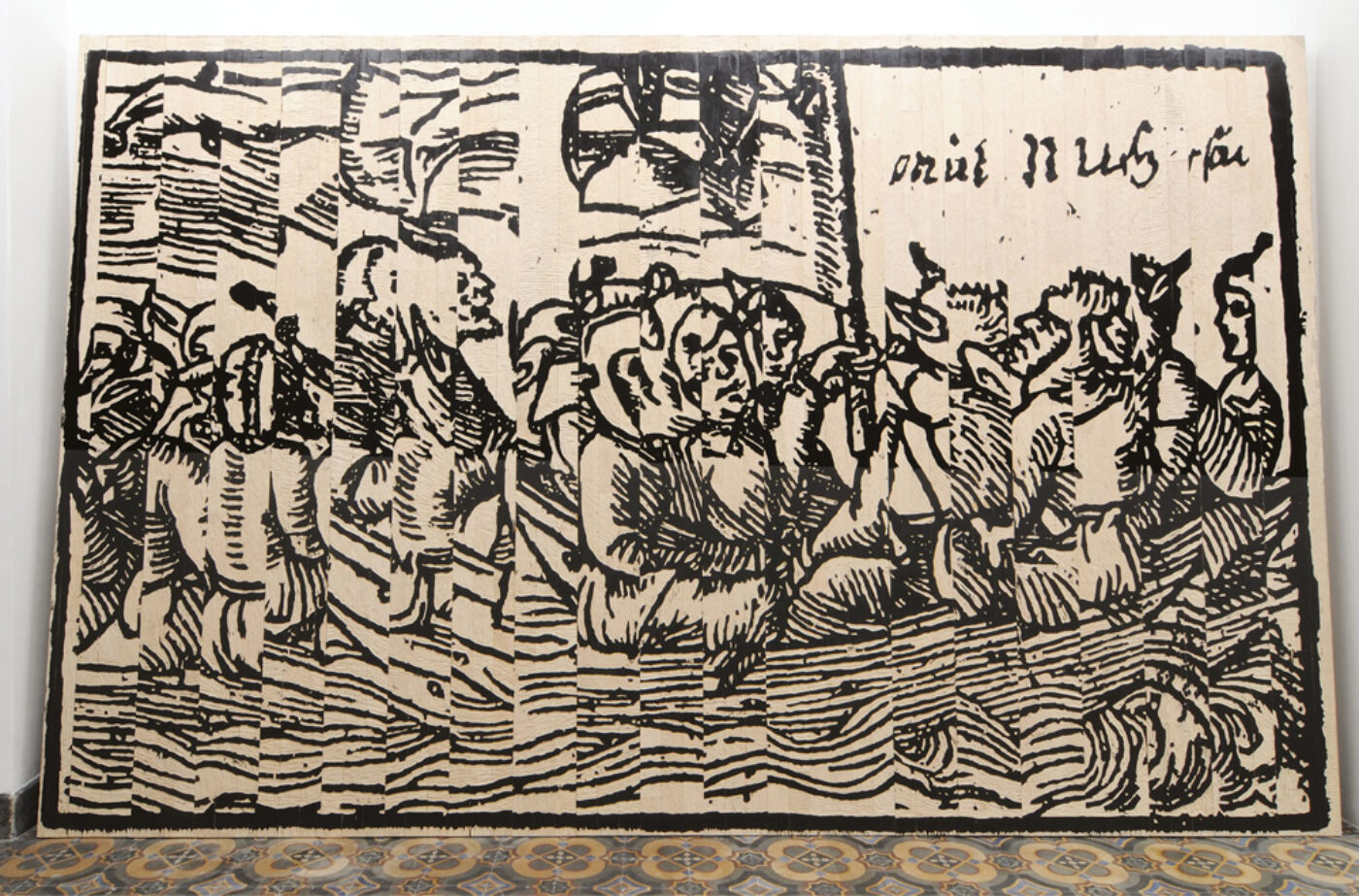 Skaer has made the brilliant conceptual leap backward into the fertile world of teleology—purpose-oriented reasoning that, after its heyday in medieval times, ran into trouble as it became difficult to relate natural processes to moral or divine exigencies. But the possibilities for teleological reasoning within aesthetics are infinite, and for Skaer's conceptual vessel, moored in a contemporary gallery, the vast branches of the art-historical tree provide substance, fuel, and ballast at once.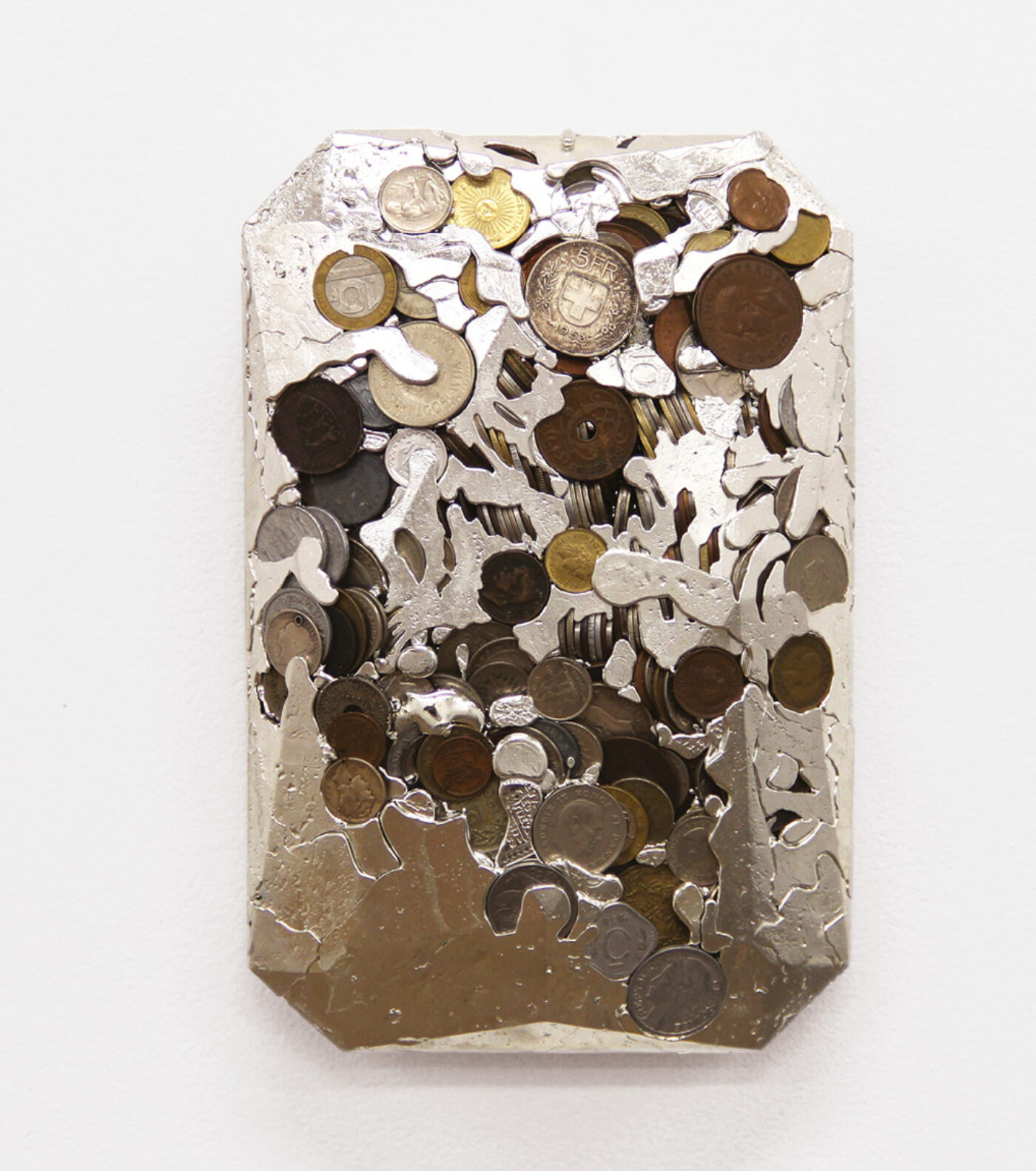 Similarly, in her installation The Siege (2008–9), Brancusi's sharp and lithe Bird in Space is repeatedly recast in coal dust and evenly arranged like 26 cruise missiles waiting to be loaded into an Apache helicopter, a repurposing of a sculpture that always had threatening potential. The large drawings, based on Hokusai and Da Vinci, draped about the room or lying on the floor like war maps or charts, heighten the tension in the room. Skaer might see the art-historical canon as something of a palimpsest, but for her the twist lies in the fact that it is the meaning that can be erased, not so much the form. And she does this "rubbing out" with a certain tenderness—unlike Ai Weiwei, who revels in cutting and disfiguring history. Skaer loves the traces of original intent, left like ghostly quill strokes on a repurposed manuscript. InThe Siege she indulges in the irony of the fearsome ballistic "Black Alphabet" drawn from Brancusi's lofty and mostly innocuous birds.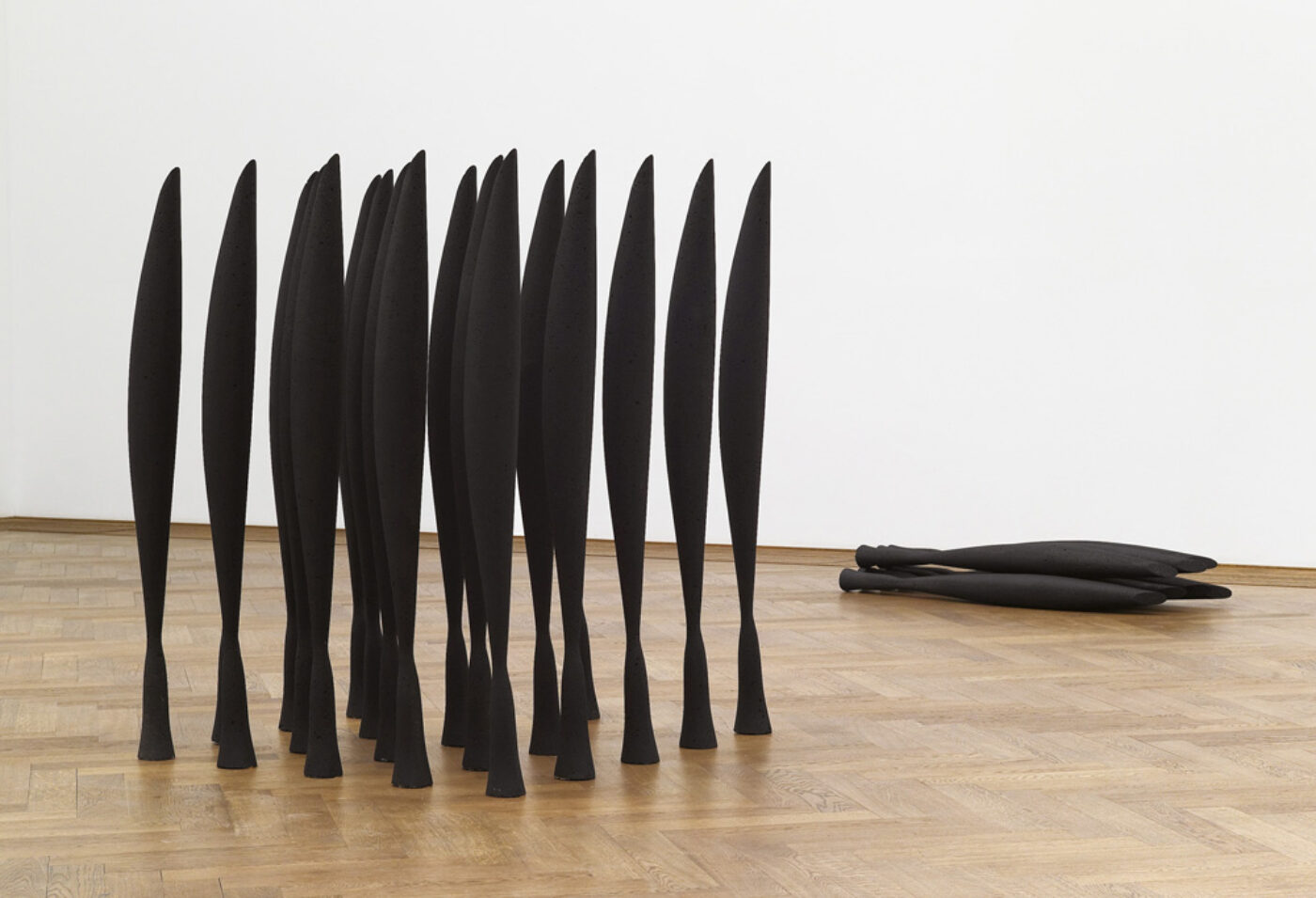 Harlequin Is as Harlequin Does (2012) headlined Skaer's alter-ego, the jester. Unlike Brant's fools, jesters are only fools because they don't seem to make sense. The artist created a series of giant diamonds, the jester's insignia, out of mahogany, resin, and tin. The cast tin diamond holds Skaer's father's coin collection, real money coagulated with a baser metal, but in the shape of a precious stone, and even more valuable because it is a work of art. With reference glossed onto reference, Skaer lightly picks us up and drops us off again and again, guiding us from a metaphorical system of meaning and value to an allegorical one to a literal one. She navigates the chasms between one century's frame of reference and another's nimbly and with a wry sense of humor. The proposition of Brancusi, Brant, Da Vinci, and Hokusai inhabiting the same building is odd but not fantastic: that they find themselves strange bedfellows in a series of dramatic vignettes perhaps requires a fourth-dimension-faring vessel.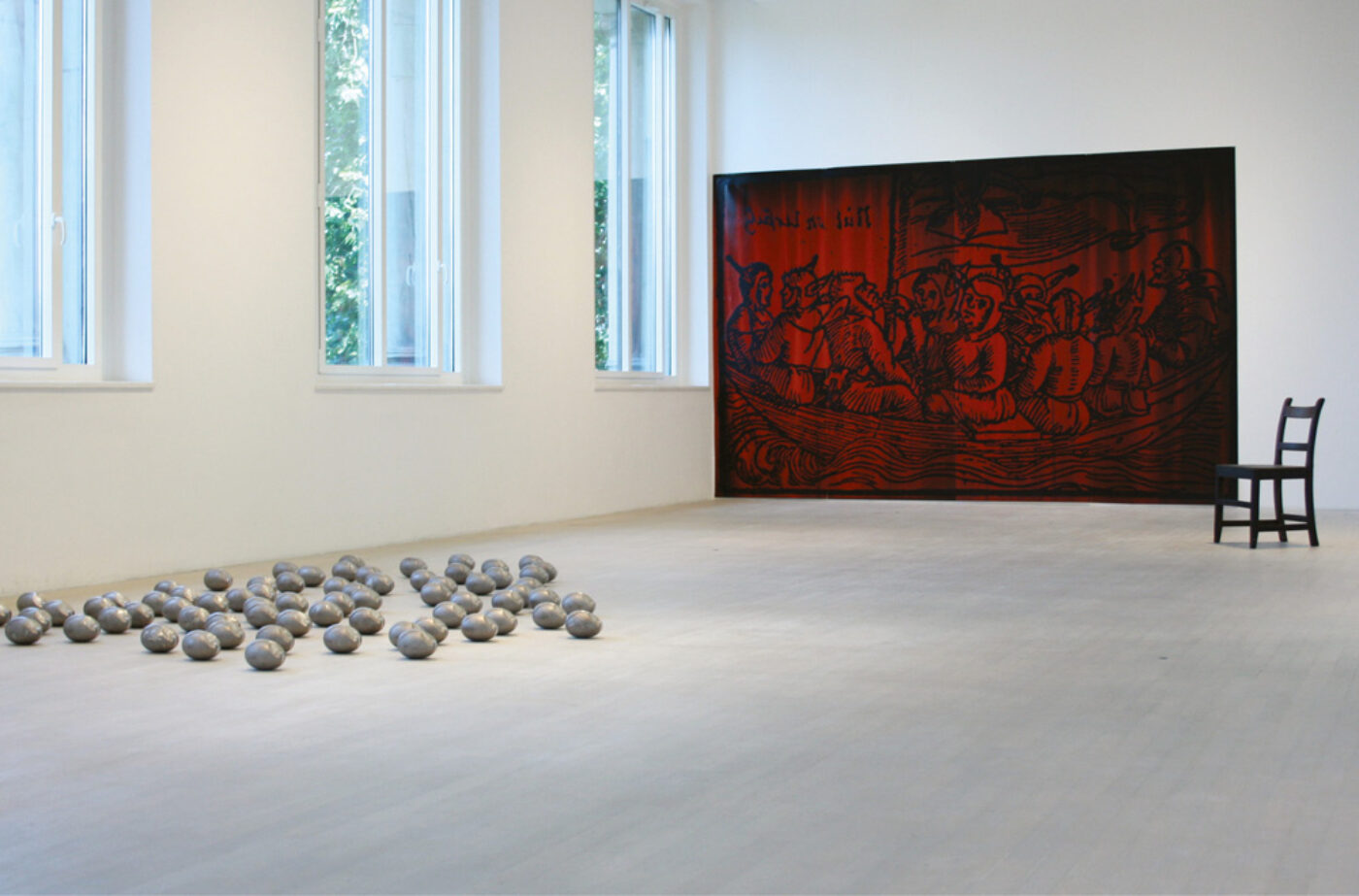 —William Corwin is a sculptor based in New York City. His work has been shown at the Clocktower Gallery in New York City and at the George and Jorgen Gallery in London. In fall 2013, he will exhibit in the Staten Island Ferry Terminal.
Originally published in
Featuring interviews with Hope Gangloff, Richard Thompson, Matías Piñeiro, Joanne Greenbaum, Gyula Kosice, Fiona Maazel, Phillip Lopate, Abraham Cruzbillegas, and David Grubbs.